Listen:
Weaves stream 'One More', announce self-titled debut album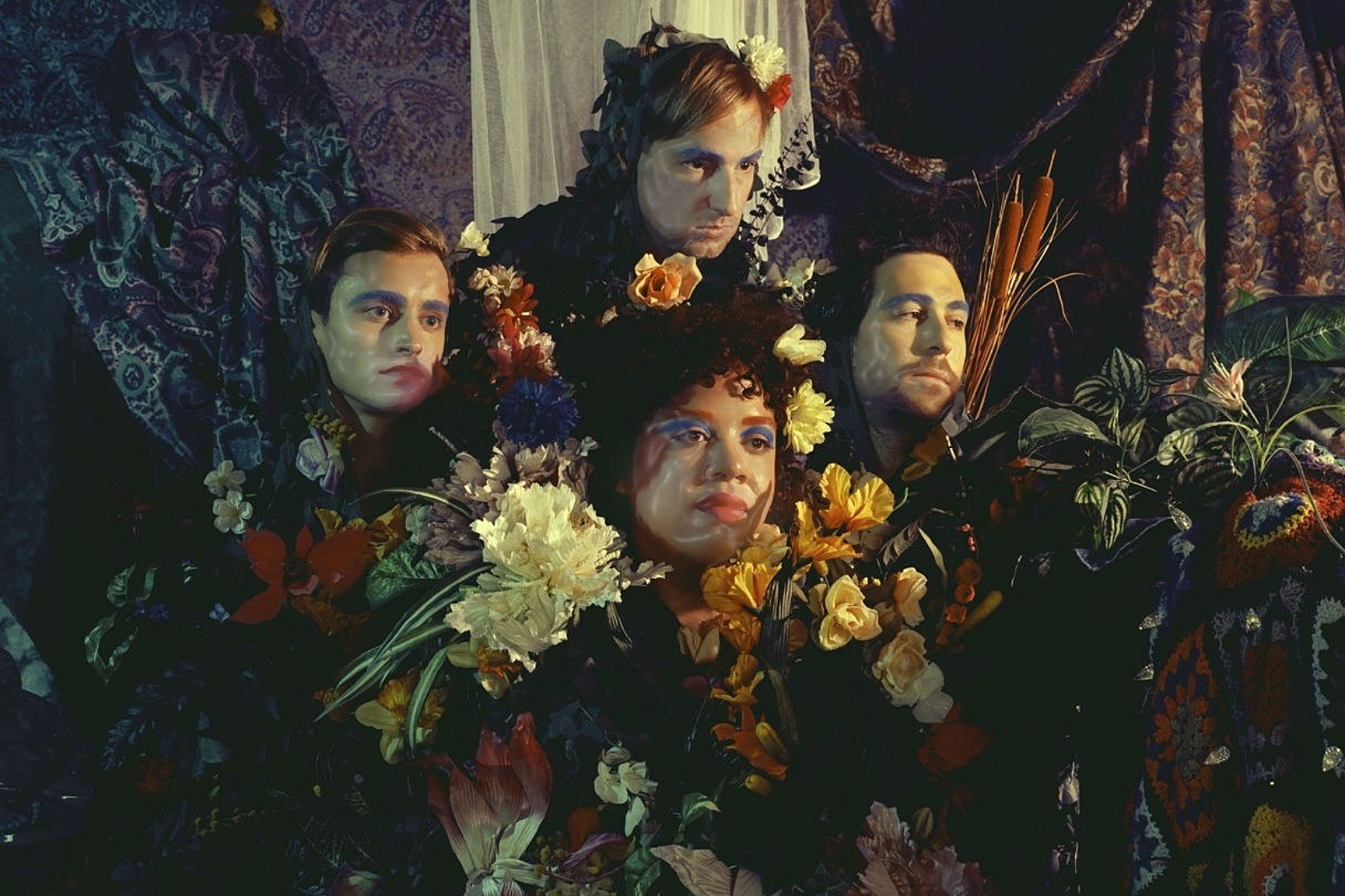 The Toronto alt-pop foursome come from the same fertile soil as Dilly Dally, METZ and co.
In our new March issue (out now, 'fyi'), we speak to Dilly Dally about their fertile home soil of Toronto, and ask them to pick out a few of their favourite hometown heroes. Top of the pile? Weaves, who've today announced their self-titled debut album with a stream of new track 'One More'.
Off-the-wall alternative pop leads the way with Weaves' latest, the whole thing an exercise in bending expectations wildly out of shape as it thunders forward into a high-gain world of fuzz. Stream it below - "you'll be hearing a lot more from them" promises Ben Reinhartz of Dilly Dally in that aforementioned new issue, and he's not kidding. The traclklisting for that self-titled debut LP is as follows:
1. Tick
2. Birds & Bees
3. Candy
4. Shithole
5. Eagle
6. Two Oceans
7. Human
8. Coo Coo
9. Sentence
10. One More
11. Stress
It's released June 17th via Memphis Industries, and they play the following festivals to celebrate.
JULY
14 Southwold, Latitude Festival
21-24 July Huntingdon, Secret Garden Party

SEPTEMBER
04 Salisbury, End Of The Road Festival
Weaves will play Latitude Festival (14th - 17th July) where DIY is an official media partner. Tickets are on sale now. Visit diymag.com/presents for more information.
Read More