News
XVOTO announce self-titled debut EP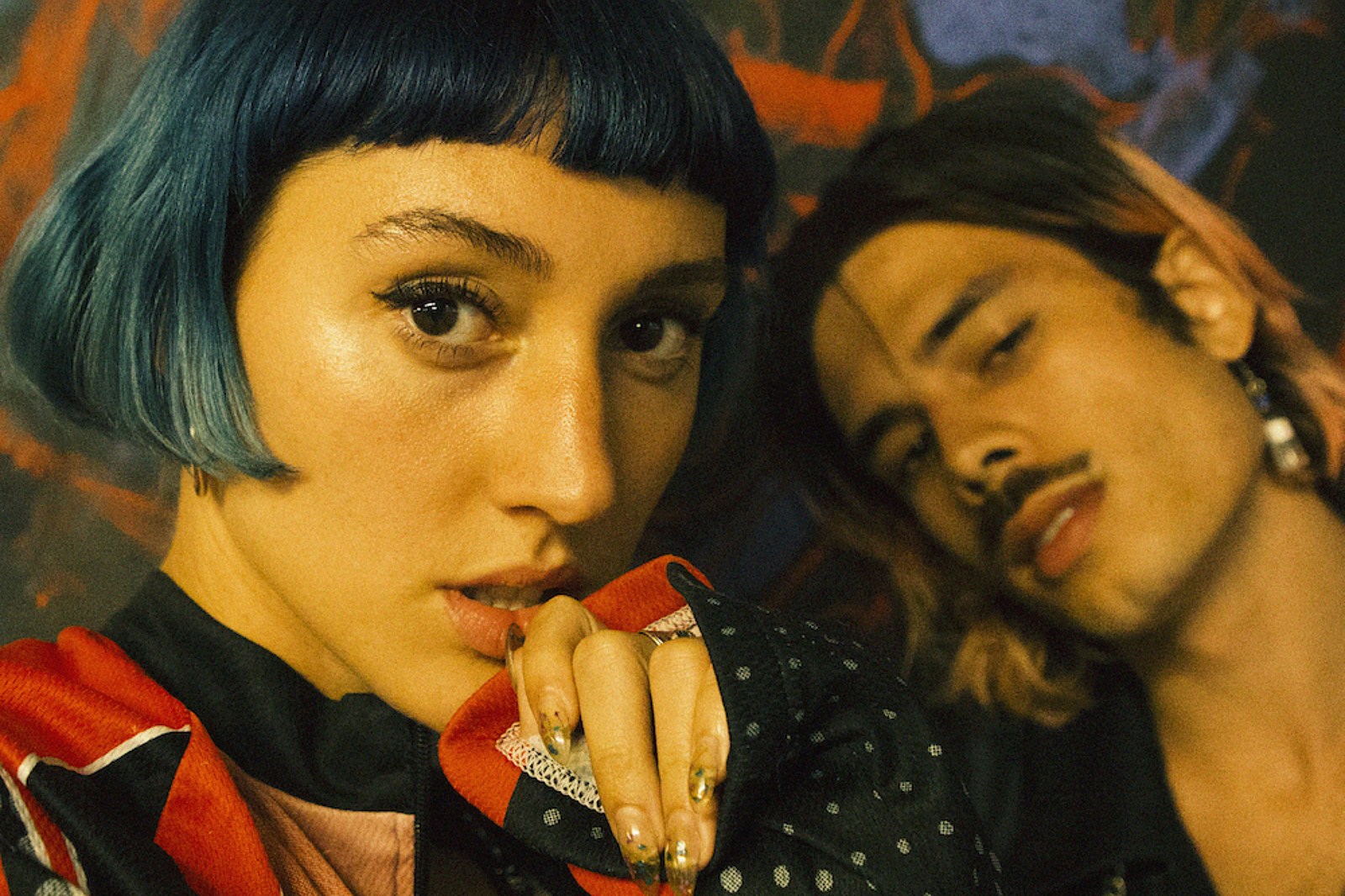 Photo: Alina Negoita
Check out new single 'Friends' now.
Buzzy duo XVOTO have today announced that their eagerly-awaited debut EP will be arriving on 4th June on One Two Many.
Sharing new single 'Friends' alongside the news, Jazz Alonso explains that the track is rooted in "the people who have irreversibly changed you and then having to pretend you're unphased by them when you're in the same room. Meanwhile you're trying to work out what your new boundaries are: can you talk about the past? Can you cry together? Can you show how much pain you're in around them? 'If you fish me, I'll play dead' means: if you make a move, I'll pretend I'm dead inside and don't want you back."
Accompanied by a new vid, Jazz adds, "For this video I always imagined an aquarium because of the fish lyrics and because I think looking at fish in a tank is a really nice symbol of looking back at a relationship: you'll always have your take on it and feel you have control over that narrative cause it's a memory, but the reality is that truth is fluid and moves. You're not looking at an image, you're looking at something that's alive. Then the scenes of us getting tattooed on our backs are symbols for something beautiful that scars you - you might move on from something but it'll still inform the way you move forward. In the video there's some cheating, some reminiscing, some beauty and some pain."
Check it out now below.
'XVOTO' EP Tracklisting:
1. Mommy Can't Sleep
2. Brainfreeze
3. Sad Ghost
4. Friends
5. Like Water
6. XOXO
Read More