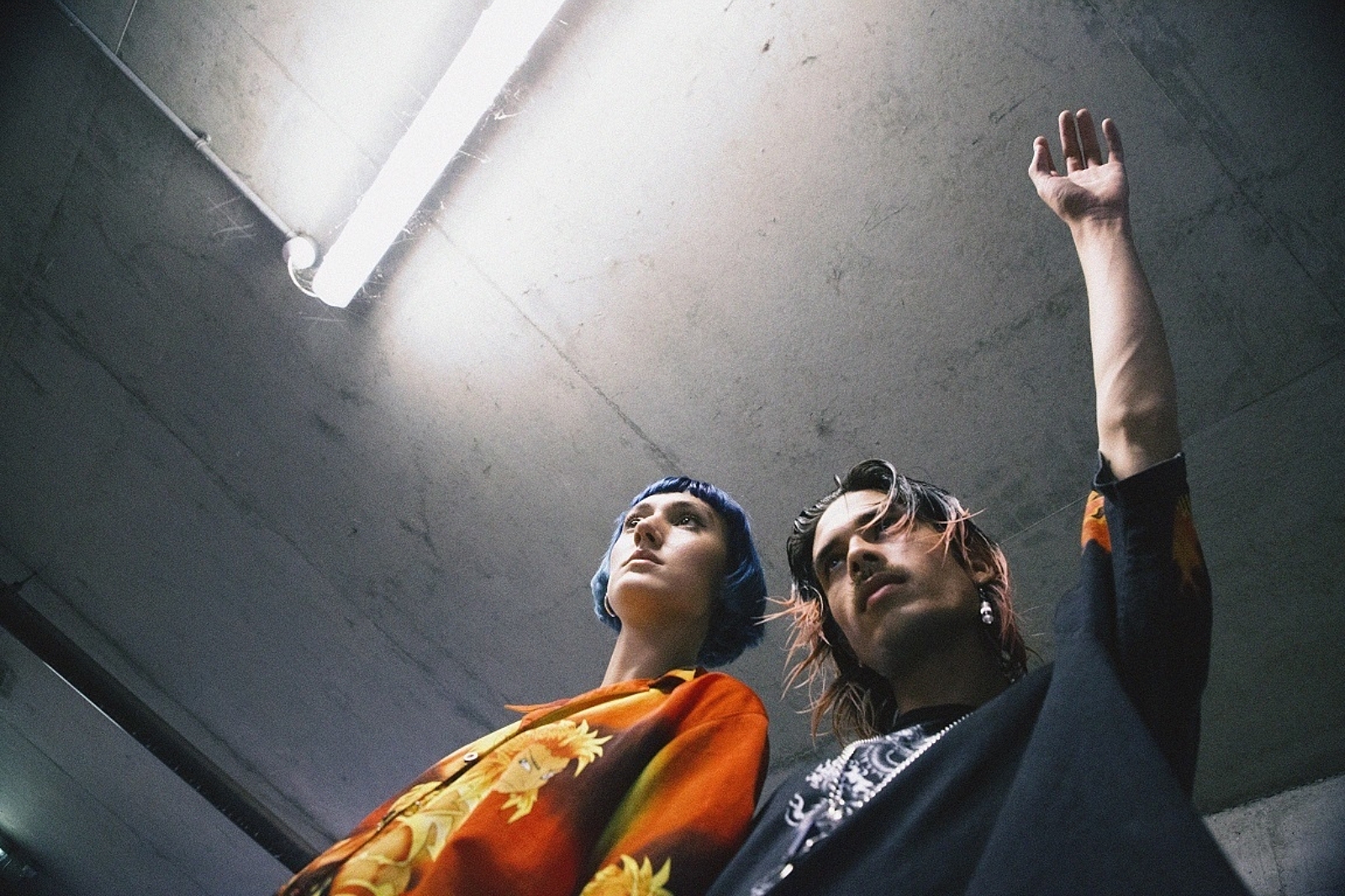 Photo: Alina Negoita
Neu The Neu Bulletin (XVOTO, Raissa, Beaux and more!)
DIY's essential, weekly guide to the best new music.
Neu Bulletins are DIY's guide to the best new music. They contain every new track by an exciting, emerging artist that's been played at full volume in the office over the past seven days, whether that's a small handful or a gazillion gems. Just depends how good the week's been.
We've also got a handy Spotify playlist where you can find all the tracks featured in Neu, so you can listen to all our hot tips in one place: head this way!
With last year's debut single 'Mommy Can't Sleep', gnarly London duo XVOTO - aka HMLTD's Duc Peterman (now going under the casual moniker of Saigon Fury) and Jazz Alonso - introduced themselves as no-holds-barred proprietors of an apocalyptic new industrial revolution. Follow-up 'Brainfreeze' takes this abrasive fusion - equally indebted to 'Black Skinhead'-era Kanye and the gritty, cold-hearted aura of Crystal Castles and the like - and cements it with a video plucked straight out of a video game nightmare. Warped and undulating, with surprisingly soft interludes, it's a combination that's like very little else right now. (Lisa Wright)
If having signed to Mark Ronson's Zelig label (home already, of course, of pop royalty King Princess) wasn't enough to get collective underwear in spiralled states about Raissa, then perhaps top bop 'Go Fast Baby' was, with its bonus 100 gecs-channelling Mura Masa remix. 'Shades On' is also taken from the singer's forthcoming EP, 'Herogirl', and shows a more sedate side to her: think a cinematic, spacey take on Lorde's early minimalism while spinning metaphors about living on the edge. (Emma Swann)
beaux - what's the point?
Dirty Hit newbie beaux is making his name amongst his label mate greats, and latest track 'what's the point?' is further evidence of his ever-growing superstar potential. A Gus Dapperton-esque slice of blissful synth-infused pop, his latest explores finding positivity in the little things in life. Start stanning now because when his new EP 'a love letter to the moments spent outside' rolls around next month, he's set to go stratospheric. (Elly Watson)
Whilst it would be easy to fixate on Anorak Patch's ludicrously young age (their drummer is 14, the others 16), the Colchester quartet's first offering for tastemaker label Nice Swan stands up as a vital, visceral cut from a band of any demographic. Pinned around a see-sawing, mathy bassline, and climaxing with a big Wolf Alice cathartic pay-off, there's little here - contrary to its title - to be mad about. (Lisa Wright)
Continuing their run as one of New York's brightest creative outfits right now, the latest cut from MICHELLE is another warm, shimmering offering. This time exploring the challenges that come with exploring and discovering your identity as a "mixed-race minority", as the band's Jamee Lockard puts it, 'FYO' has empowerment at its very heart, and lands as a poignant but powerful anthem that reminds us that the only ones who can define us are ourselves. (Sarah Jamieson)
Making an impact with their debut single, Ontario-based twins Phoenix and Mercedes Arn Horn - aka Softcult - have shared their first track 'Another Bish', a nostalgia-fuelled scuzz-pop stunner. Influenced by the likes of Smashing Pumpkins and Bikini Kill, the sizzling song laces vulnerable moments amongst its attention-grabbing sounds, and is a super exciting glimpse at what else the pair are gonna conjure up. (Elly Watson)
Though endless Instagram self-care inspiration posts might have you believe otherwise, sometimes, in times of ultimate, insufferable trial such as these, what you actually need is someone echoing your disillusionment and doing it very very loudly indeed. Enter CLAMM: Australia's newest thrashing punk exports who, in the sub-three-minute racket that is 'Keystone Pols', manage to conjure up the underlying rage that lives in all of us right now and give it a necessary exorcism. For that, we thank you. (Lisa Wright)

Get your copy of the latest issue