Album Review
Art School Girlfriend - Is It Light Where You Are
4 Stars
A wholly atmospheric synth-driven debut doused in heartbreak.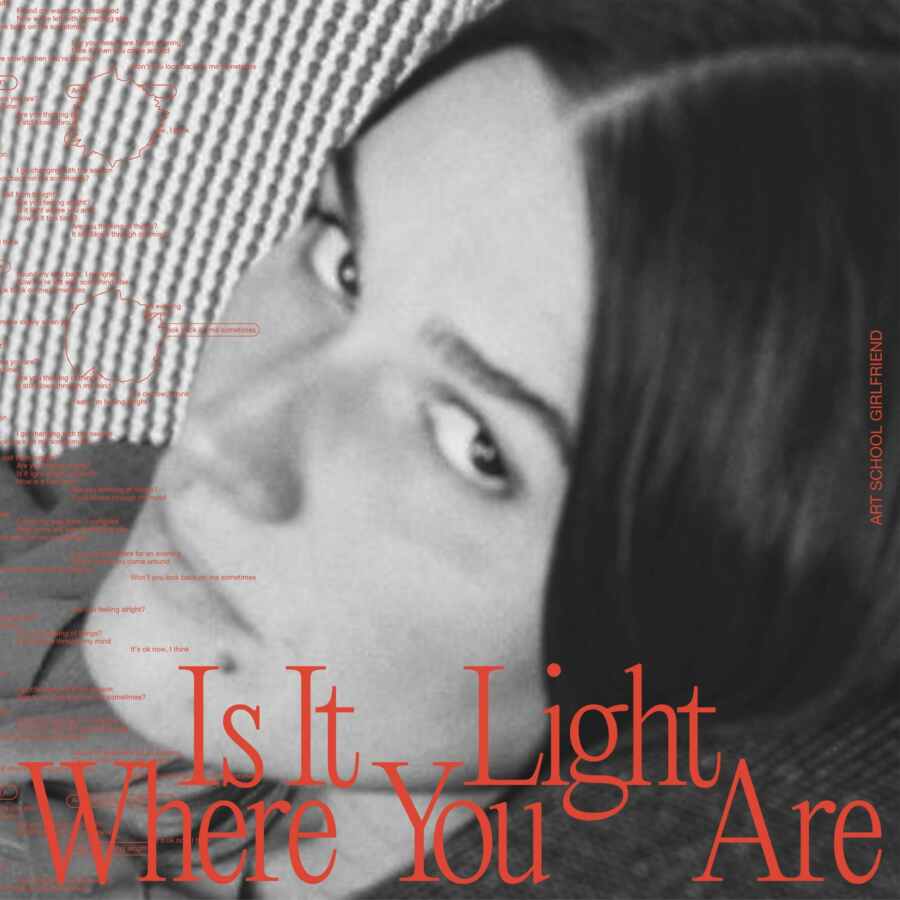 Clocking in at an immersive 43 minutes, 'Is It Light Where You Are' is a wholly atmospheric synth-driven debut album doused in heartbreak. Throughout its ten tracks, Polly Mackey - under her stage moniker Art School Girlfriend - sings in a low, drowsy vocal of grieving an ex-partner and feeling empty and alone in the wake of a breakup, all the while wondering if her ex feels the same as she asks, "Is there light where you are?" With more beat drops than chord changes, the accompanying instrumental is dark and gritty, Polly's new wave and '90s shoegaze influences cutting through the cacophonous sonic soundscapes with razor-sharp precision. While progressing through the motions of heartbreak across the album, standout 'Softer Side' sees the singer toying with the feelings of becoming infatuated with someone you've projected an ideal onto, searching for something in them which was never there (relatable, much?). Bringing the album to a close, 'Eyes On You' with its lamenting vocals caps off 'Is It Light Where You Are' with a perfect new-found clarity.
As featured in the September 2021 issue of DIY, out now. Scroll down to get your copy.