Album Review
Bobby Gillespie and Jehnny Beth - Utopian Ashes
4 Stars
A set which takes its cues from the laws of straight-up rock, country and a pinch of Motown.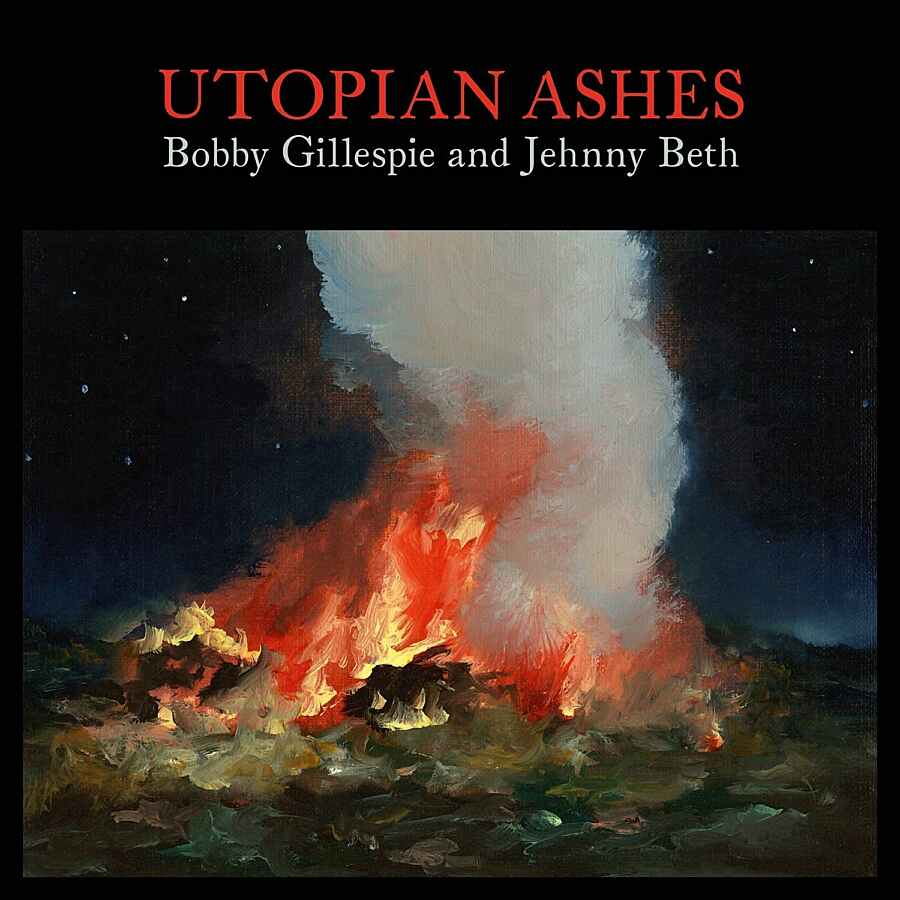 The pairing of Primal Scream's Bobby Gillespie and Savages' Jehnny Beth is something of a surprise at first glance. The wires between the pair didn't cross much further beyond a handful of joint performances over the years but across the 10 tracks that make up 'Utopian Ashes', their writing and vocals intertwine and complement one another beautifully.
Both veer slightly away from the sonic identity they've made a name with individually for this set which takes its cues from the laws of straight-up rock, country and a pinch of Motown. It makes sense that the pair's musical connection struck them initially while performing Lee Hazlewood and Nancy Sinatra's 'Some Velvet Morning' back in 2016; especially when listening to the dust bowl-dipped strum of 'You Can Trust Me Now'.
Dramatic opener 'Chase It Down' holds a funky undercurrent throughout its verses led by Bobby before Jehnny takes hold of the mic amid sharp strikes of disco-tinged strings on the chorus. "And I don't even love you anymore," they sing, setting the scene for the LP's concept that finds two lovers at a loose end. The duets feel like exchanges in conversation at times. On 'Living A Lie', Jehnny half-speaks "you wonder why I never have sex with you anymore / well, without trust, how can there be love?" as flourishes of harp shimmer beneath. Never has a lover's tiff sounded so elegant.
While a broken heart thumps at the crux of this collection, the songs occasionally turn outwards too. 'English Town' hangs its head low across a mournful instrumental that sees its subject in the throes of wanderlust. "I wanna fly away from this town tonight / so high, so high," goes the chorus offset by a flourishing piano sequence."Immigrants are not like us / I heard someone say," Bobby sighs.
Although the rock songwriting formula is seldom strayed from here, the pair play to its strengths unapologetically. 'Your Heart Will Always Be Broken' sounds like a modern standard, almost bordering on Rod Stewart at times. The LP also marks some of Bobby's most personal lyrics to date "I put myself in some dangerous situations," he sings on 'Self Crowned King Of Nothingness. "Suffered black dog years of degradation."
On 'Utopian Ashes', Bobby Gillespie and Jehnny Beth breathe new life into an old formula, and surface triumphant.
As featured in the July 2021 issue of DIY, out now. Scroll down to get your copy.