Album Review
Brockhampton - Roadrunner: New Light, New Machine
4-5 Stars
A record that packs an emotional punch while finding the collective as accomplished and explorative as ever musically.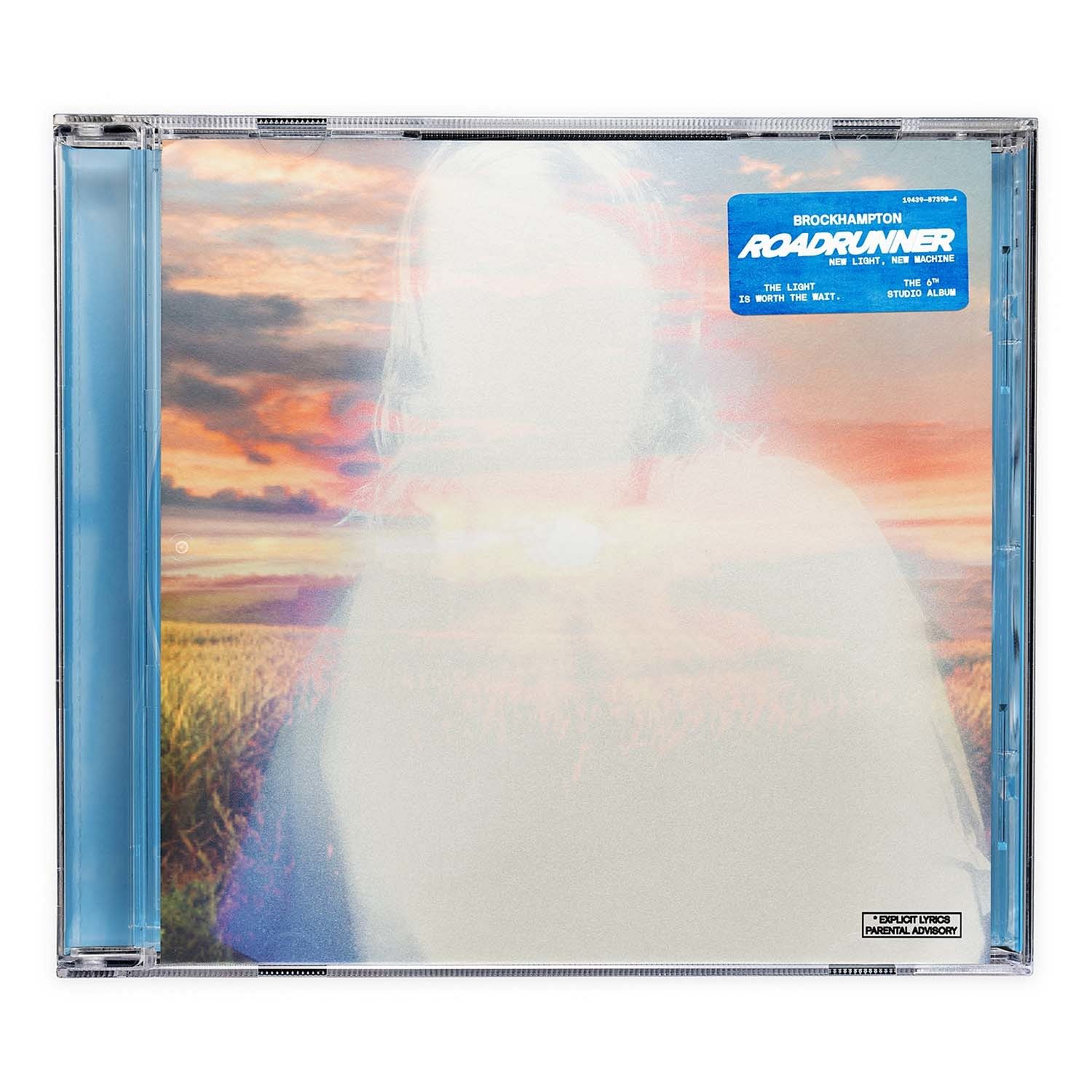 Brockhampton's story is strong enough for the hip hop history books. From their infamous inception on a Kanye West chat forum, where de facto leader Kevin Abstract reached out for bandmates among the rap stan community's members, to their breakthrough jaw-dropping 'Saturation' trilogy. Throughout their seemingly ever-changing number of members, the collective have always been seen as a pinnacle of refreshing excitement and pack-leaders of the recent surge of game-changing, genre-blurring rap groups.
But their ascent, although close to meteoric, hasn't been without obstacles. Founding member Ameer Vann was dispelled from the group following sexual assault allegations in 2018, resulting in abandoned albums, and a near break-up almost forcing the breaks on the group just as they were really getting going. But Brockhampton have always managed to morph their troubles into creation, 'iridescence' arriving at the tail-end of that same year, signifying the group's resurgence, while 2019's 'GINGER' confronted some of their underlying emotional issues in its self-reflective nature, producing their most mature work to date.
Now, 18 months later, the group are back with sixth album 'ROADRUNNER: NEW LIGHT, NEW MACHINE', allegedly their penultimate as a band, and it finds the group tapping into the feverish excitement that has always surrounded them, carving a record that packs an emotional punch while finding the collective as accomplished and explorative as ever musically.
Fizzing with that inherent BH buzz, 'Roadrunner…' once again sees the band pulling influence from their struggles. The death of Joba's father forms the emotional core of the record - most poignantly discussed on the gospel-soaked 'DEAR LORD' and his raw and unfiltered verse on 'THE LIGHT' ("When I look at myself, I see a broken man / Remnants of my pops, put the Glock to his head").
Elsewhere, other members confront what they've been going through, from Kevin speaking on sexuality ("I still struggle with tellin' my mom who I love") and racism ("Only take the Jeep if my boyfriend drivin' / Plus he got the kinda skin that make the police like him"), to Matt's mention of dealing with the pressure of fame ("Tryna get red carpet fly, I don't flex my life, don't lie / Treat life like I might die, don't like myself sometimes") and Merlyn's reference to police brutality ("America, get my people fired, then get me shot for free").
But above all, 'Roadrunner…' finds Brockhampton exploring the hopefulness that comes with facing these struggles. Proceeded by a cryptic teaser video proclaiming "The light is worth the wait," the album finds the group reaching for optimism and hope in the darkness that surrounds them, religion often acting as the propelling force throughout their lyrics.
A sense of hope also weaves itself through the album's music, with a joyous feeling fizzing throughout. Mixing easy, breezy R&B and pop with whiplash-inducing hip hop and rap verses, 'Roadrunner…' combines Brockhampton's known experimental flair with flashes of 'Saturation'-esque hardness and 'GINGER's pop melodies coming together to create an exciting and flowing journey.
While their sixth output also sees producer Jabari Manwa stepping up to the booth as vocalist, the biggest standout in terms of cast rotation is the number of high-profile features. Danny Brown drops a verse on attention-grabbing lead single and album opener 'BUZZCUT' while JPEGMAFIA serves up several slick bars on vibey follow-up 'CHAIN ON'. Shawn Mendes and Ryan Beatty offer vocals on poppy 'COUNT ON ME' before A$AP Rocky and A$AP Ferg electrify 'BANKROLL', and Baird brings the vibes on indie-tipped 'OLD NEWS'. Charlie Wilson (of 'Bound 2' fame) also features on bouncy R&B bop 'I'LL TAKE YOU ON', a nod that is bound to make fellow Kanye stans smile.
An album which finds a band who've been through a lot finding their stride and searching for joy from within the bleak, 'Roadrunner…' sees Brockhampton silencing any of those who feared they might have lost their spark. It's a record that - if it is truly one of their last - sees the lads going out with a bang.