Album Review
Christine and the Queens - Chris
5 Stars
Radio-ready pop has rarely felt this disruptive.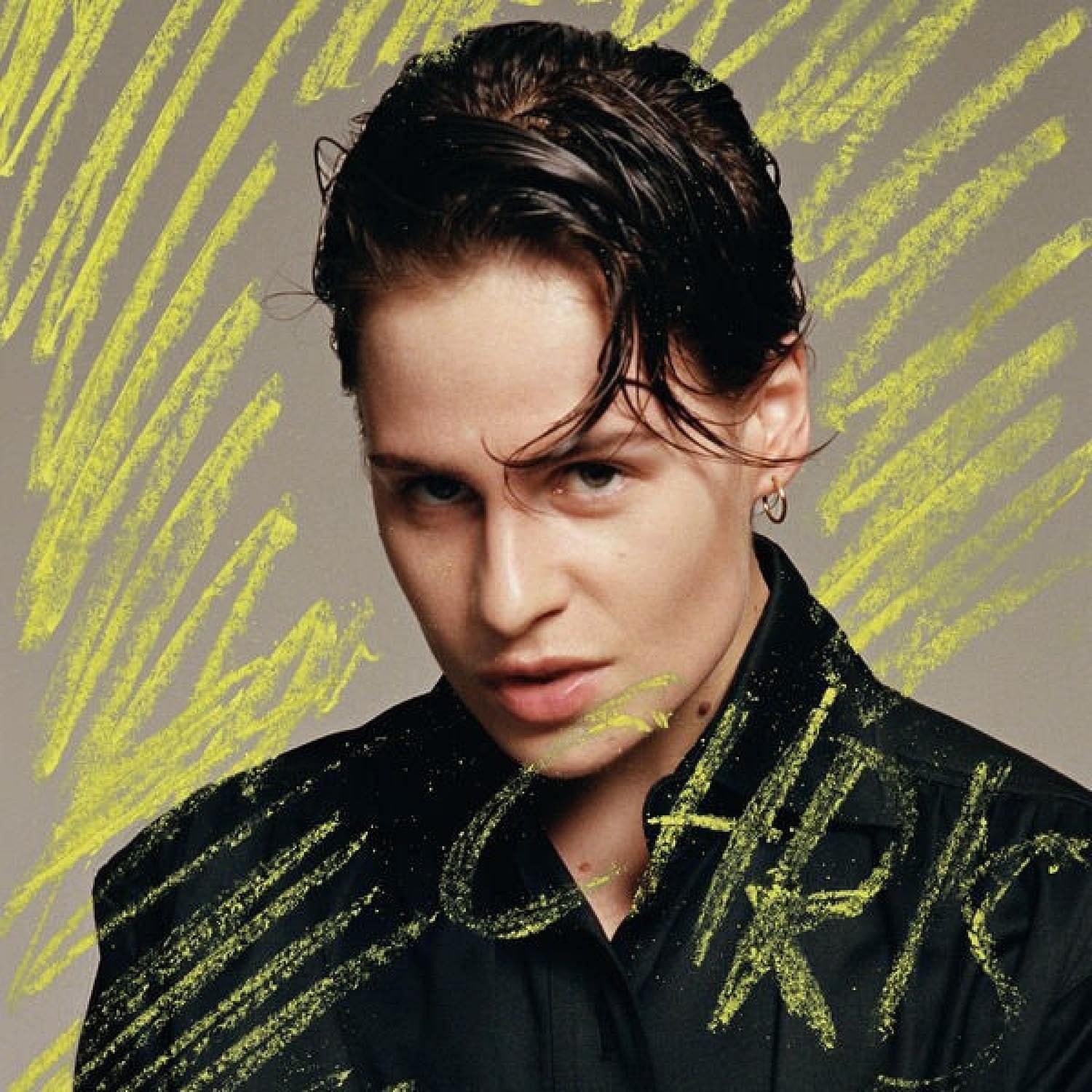 Releasing debut album 'Chaleur Humaine' in her homeland of France in 2014, Christine & The Queens bubbled under as a buzzy yet largely undiscovered new pop talent for two years, before the album got its UK release in 2016, and an astonishing twelve months followed. The hottest name on everyone's lips; a highlight of every festival going; Héloïse Letissier came off tour last year as one of the most promising acts on the planet.
As she returns with new album 'Chris' not that long later, the feeling is that LP2 is less a case of a quick-fire attempt to maintain and even accelerate this newfound fame; in reality, it's just the world catching up to Christine & The Queens' all-encompassing vision. "Being a woman in power made me think about how disruptive I could be," she tells us in this month's cover feature, and the success of 'Chaleur Humaine' has presented the singer with a captive audience that she can take down some less linear pathways.
'Chaleur Humaine' saw her playing with gender stereotypes, never quite fitting into traditional boxes, and seeming to thrive off the uncertainty she triggered in many. It also never felt like it was the singer in her final form, or that she'd ever stop changing. In line with her chameleonic nature, then, 'Chris' introduces a new moniker, the album's titular character.
Chris exists as an evolution of the Christine we were introduced to on 'Chaleur Humaine', a slightly more masculine, slightly more confident, slightly more subversive beast, who proceeds to drag us through eleven tracks of challenging pop. Visually, Chris is a lean, muscular character - the singer is said to have been pumping weights in order to fully assume the role - and it filters through to the music too. Sure, album frontrunners 'Girlfriend' and 'Doesn't matter' are brilliantly smooth, Janet Jackson-esque bops, but the 'Damn (what must a woman do)' is a potent, athletic cut, Chris showing her true colours.
The adolescent wonder and worry of 'Chaleur Humaine' falls away on 'Chris', and is replaced by an older, slightly wiser outward view, looking both outwards and inwards with more clarity and sureness: chart-mingling, radio-ready pop has rarely felt this disruptive.
Maintaining every ounce of the sheen of 'Chaleur Humaine', while pushing forward the idea of Christine & The Queens as the most subversive, game-changing pop star we have, 'Chris' is a second album that thrives in the realm of the uncertain, throws perceptions on gender, sexuality and expression comprehensively out of the window, and cements the status of Héloïse Letissier as a true star.
Read More
Featuring King Gizzard & The Lizard Wizard, IDLES, Tkay Maidza, Sleater-Kinney and more.