Album Review
Christine & The Queens - Chaleur Humaine
4 Stars
At face value, this is joyously immediate pop music. Dig a little deeper, and there's endless facets.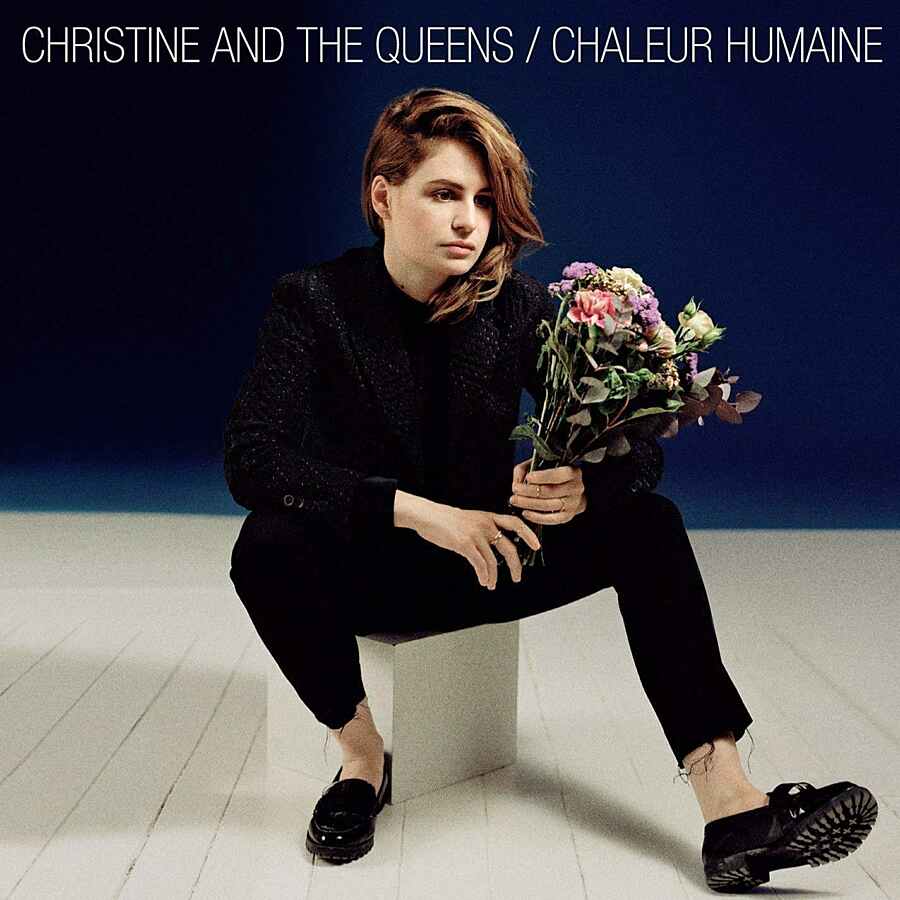 There's a reason why Christine and the Queens is already a runaway success in Europe. Our little island has been a tad slow to catch on, but luckily enough, she has decided to release an international version of her French debut album (so, in English, basically). An overwhelming chunk of the album steps far beyond word-for-word translation; Héloïse Letissier rewriting entire songs with tweaked, adapted imagery. It shows a meticulous attention to detail, and none of Christine and The Queens' poetic lyrical turns or gender-defying explorations have been lost in translation.
The backstory to Christine and the Queens is a colourful one, involving a post-breakup trip to London, and the mostly encouraging, occasionally pushy, influence of a troupe of drag queens. Pushing an introverted Héloïse Letissier towards the unbounded pop waters she now occupies effortlessly, this is a debut born from a period of serious soul-searching. Christine emerged as a larger than life persona, and 'Chaleur Humaine' (that's 'Human Warmth,' in English) is the result; a joyous, freedom-filled celebration of one single pursuit. Being yourself.
Beneath opening track 'iT''s stilted cascading chimes, and smartly crisped snares, Christine and the Queens sings playfully subversive lyrics like "I'm a man now, and there's nothing you can do to make me change my mind," with a wry, smirk. 'Tilted' meanwhile is a bold, snappy anthem for everyone that struggles to stand up straight on top of life's rigid definition-boxes - in the video, a suited-and-booted Christine and the Queens continually falls off the edges of an uncompliant cuboid. "I am actually good, can't help it if we're tilted," she protests repeatedly. With the same humour Perfume Genius musters in his own genius 'Queen' lyric "no family is safe when I sashay," 'Chaleur Humaine' continually finds warmth in otherness, pride in difference.
Incidentally, this kinship hasn't gone unnoticed, and Perfume Genius features on the album. Mike Hadreas' guest appearance on 'Jonathan' is a beautifully tender pocket of quiet. "Can you lay your hand on my forehead?" he asks, simply, and Christine and the Queens answers him in French; a strange, indirect echo of two people longing to connect, but communicating in different, metaphorical languages. At face value, this is joyously immediate pop music. Dig a little deeper, and there's endless facets to 'Chaleur Humaine'. A bright, well constructed and boldly vivid first outing, showing a first rate ear for instantly osmosing melody, this debut is written for the Christine in everyone.