Album Review
Courtney Barnett - Sometimes I Sit and Think, And Sometimes I Just Sit
5 Stars
Make no mistake - this is a debut like few others.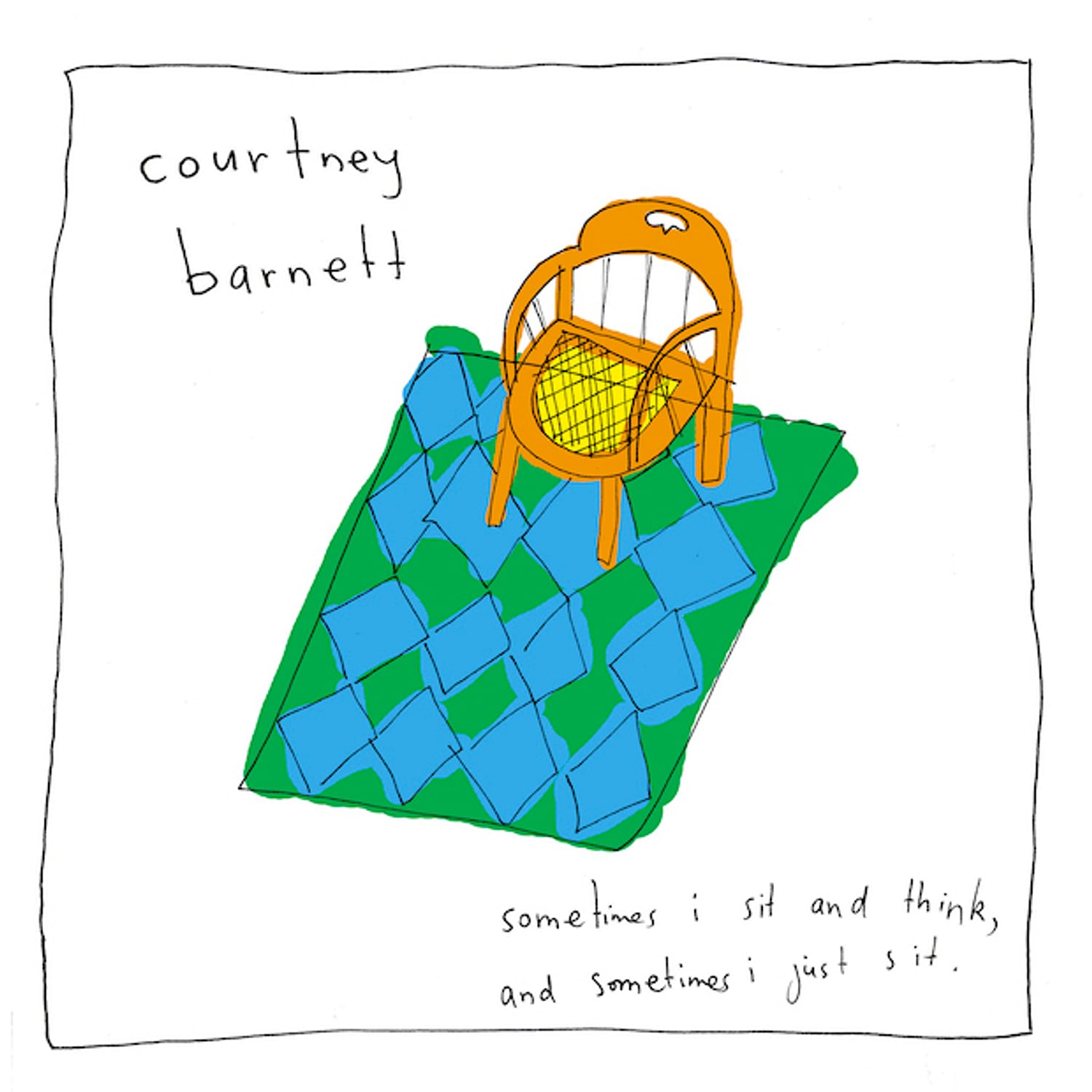 Courtney Barnett's skill is in making the pedestrian sound poignant. Everyday observations and mundane afterthoughts become focal points. From elevator dings to pressed-metal ceilings, tiny things hog the limelight on debut album 'Sometimes I Sit and Think, And Sometimes I Just Sit'. The real star, however, is the storyteller. She announced herself two years back with a double EP of dry wit and heady rock n' full. On her full-length proper, Barnett arrives as a longstanding voice, someone who's going to long outlive the characters she writes about.
What worked on 'A Double EP: A Sea of Split Peas' has been upped tenfold. Jagged guitar lines don't just prod the conscience, they surge right past. A full band mentality boasts the thrill of the Aussie's live shows, providing more grit than ever. But everything falls back to the twenty-something in the centre. Who else writes songs - really good songs, to be precise - about roadkill, hayfever, organic vegetables and doing backstroke without coming off like a bit of a prat? Tongue placed firmly in cheek, it takes guts and gusto to pull this off, no doubt. But try placing these songs in other hands - even legendary names would clumsily stumble over lines about the Great Barrier Reef dying. Who else can bash out the lyric, "more people die on the road than they do in the ocean / maybe we should mull over killing cars instead of sharks / or just lock them up in parks where we can go and view them"? Make it a football chant - there's only one Courtney Barnett. That's what makes this debut so exceptional.
Across the record, she'll flick between bold, ragged chants ('Pedestrian At Best') to sluggish jet-lagged drawls ('Kim's Caravan', where she sounds close to collapse). Aspects of her own life filter into focus. Some of the names are autobiographical. The rusty tour sprawl is most definitely real. But more often than not, the spotlight's reserved for strangers. Whether it's a barely-enthused prospective first time buyer checking out 'Depreston', or 'Elevator Operator"s contemplative office worker who's bunking off, everyone has their place in this record.
Make no mistake - this is a debut like few others. In fact, the only way we'll ever get another record like 'Sometimes I Sit and Think, And Sometimes I Just Sit' is if Barnett hits Groundhog Day. It's beyond bonzer, mate.
Read More
Featuring James Blake, Romy, Marika Hackman, yeule and more.