Album Review
Courtney Barnett - Things Take Time, Take Time
4 Stars
As close to a record born of isolation as you're bound to hear.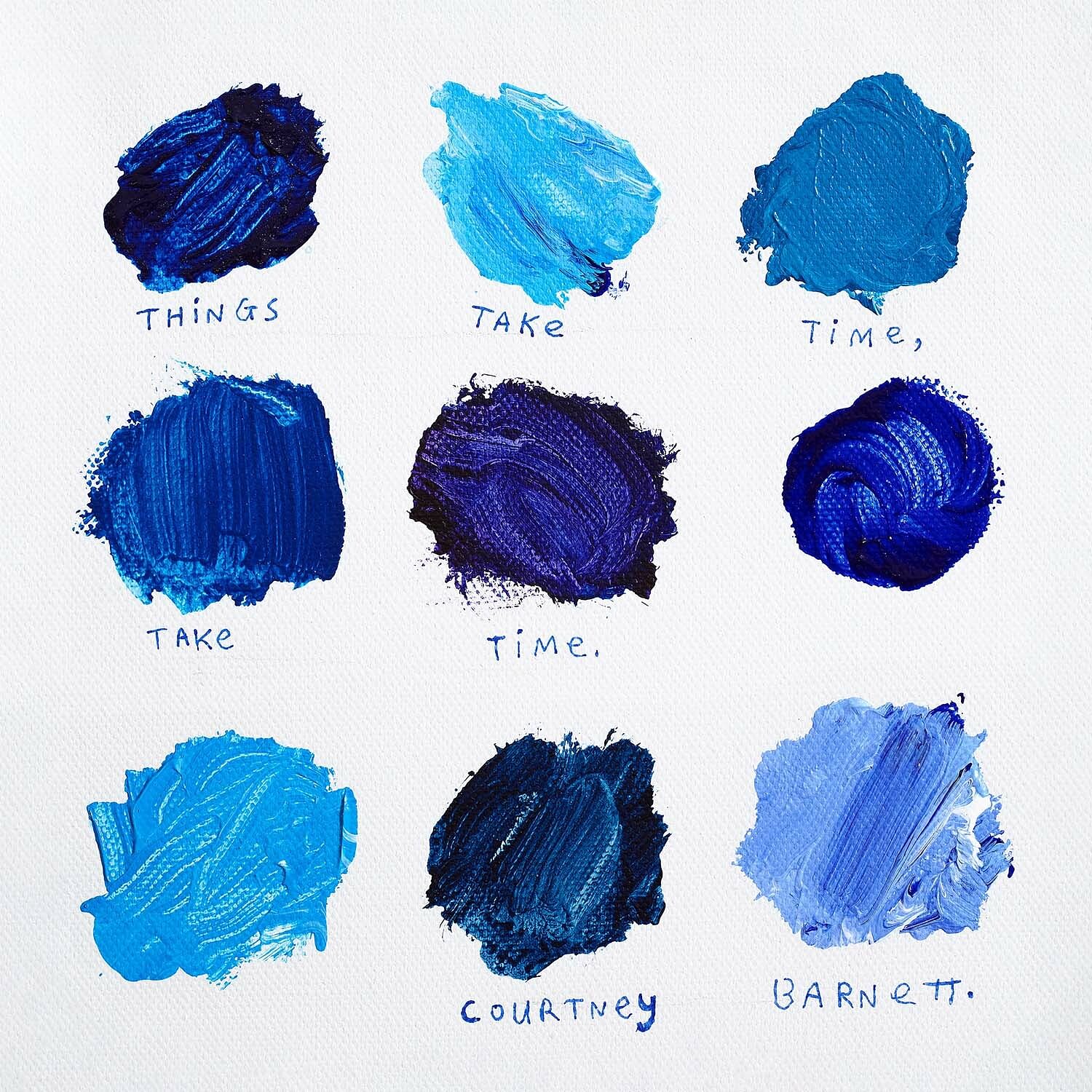 "Don't worry so much about it" sings Courtney Barnett on 'Rae Street', the first track from her third album, 'Things Take Time, Take Time'. It could be a mantra for the whole record, and indeed Courtney's whole musical existence: feel it out, embrace the imperfect, don't worry so much. The songs here are teased out from a sketch of a guitar line here, a hint of a drum loop there, and you get the sense that these recordings aren't far removed from the original demos - and that's a strength. Numbers like 'Splendour' feel well-worn, but never twee. In their immediacy is honesty, realism, and as ever, lurking beneath the sunny melodies are genuinely bare, vulnerable moments. Listening to the record often feels like asking an old friend how they really are, and getting a truthful answer.
Still, the album wears slightly different clothes to other entries in Courtney's back catalogue. Drum machines make an appearance - subtly at first, but eventually on tracks like 'Turning Green', they come to define the record. If anything, their presence serves to heighten the feeling that this is as close to a record born of isolation as you're bound to hear, that Courtney's chiselling these tracks out on her own.

The record isn't perfect - even in the perfect imperfection that Courtney specialises in. Some more adventurous sonics wouldn't go amiss, especially considering the diversity of past releases, and the spaced-out tempos can sometimes lead you into a slightly-too-cozy fug. The comparatively spritely 'Take It Day By Day' provides a welcome mid-album injection of energy, but it stands out only thanks to the uniformity elsewhere.

'Things Take Time, Take Time' is inseparable from the times in which it was made. It's a strange mixture of comfort and malaise, but it's probably the most honest document of the past eighteen months, too.