Album Review
Creeper - Sanguivore
4-5 Stars
Far from a mixtape of their forefathers, this is Creeper at their most joyful.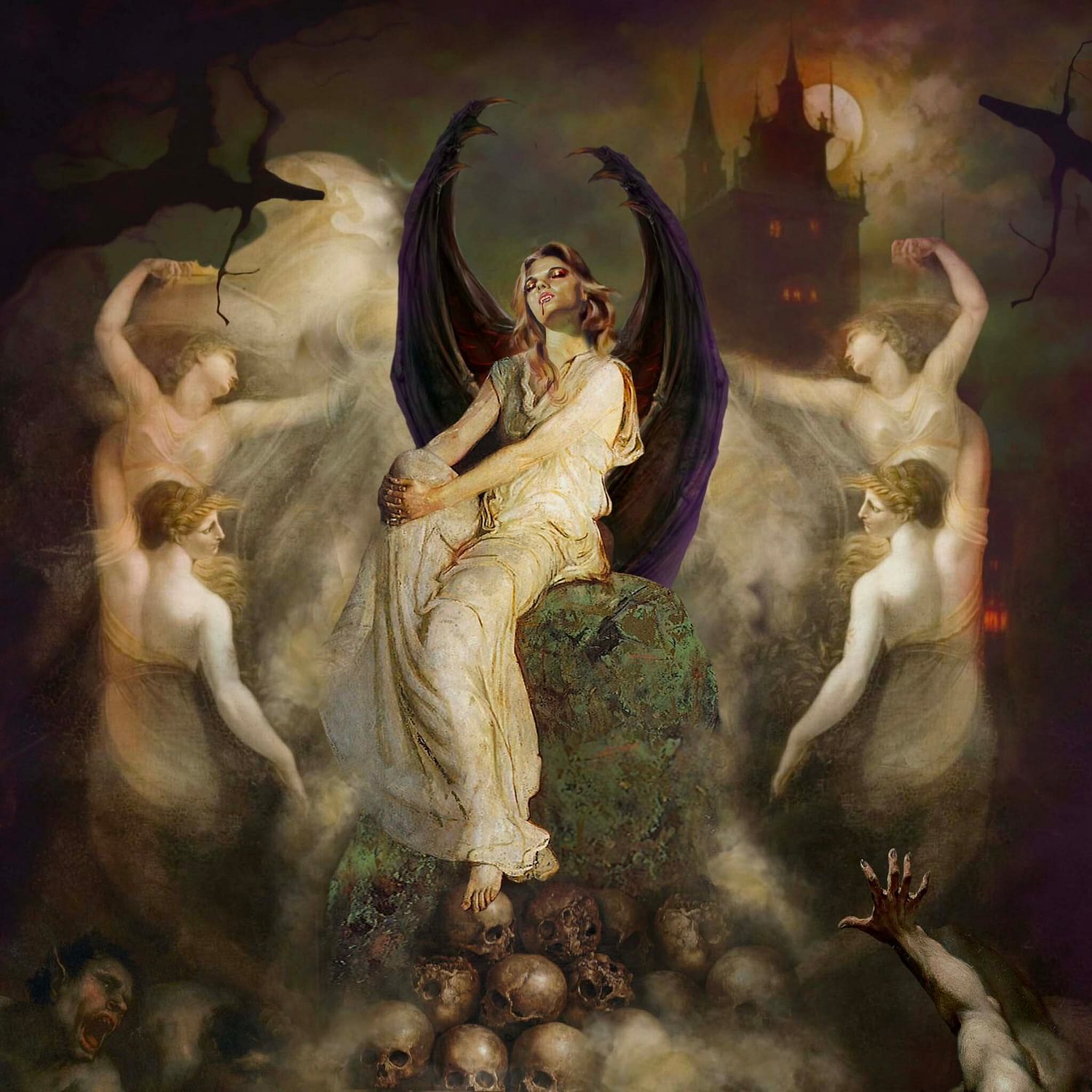 Ever since a mysterious voicemail at the end of a Southampton phone number accompanied the deletion of their personal social media accounts, Creeper have leaned unapologetically heavily into theatrics. And after launching their debut full-length 'Eternity, In Your Arms' the flamboyance kicked into overload - a staged fallout to end that album's live run and a surprise beheading have followed, paired with an evolving sound that owes much to composer Jim Steinman and his Meat Loaf muse. 'Sanguivore', their third studio album, immediately embraces that influence, launching into an unapologetic nine-minute epic ode to the pair's 'Bat Out Of Hell', and ending with the haunting balladry of 'More Than Death' in a touching moment that seemingly lifts directly from the closing moments of their inspiration. But the audible theatrics have expanded, and much of the album jumps across the gothic new romantic soundscape. Listen hard and you'll find nods to Misfits, Sisters of Mercy, and Billy Idol, while the band's fledgling punk days morph into Alkaline Trio or AFI dramatics.
Far from a mixtape of their forefathers, 'Sanguivore' is Creeper at their most joyful. Creatively reunited with founding member Ian Miles, driving force Will Gould (now William Von Ghould) presses his tongue firmly into his cheek in among some of the biggest riffs 2020s rock has conjured up. There's substance behind the theatrics, and the vampire narrative never feels forced, even as organs take centre stage on 'Chapel Gates' and instrumental follow-up 'The Abyss'. 'Black Heaven' in particular presents Creeper like never before, striding out of a Stranger Things-esque intro into a brilliantly dark '80s crescendo. These bold theatrics more than work, and maybe more so than ever, they present Creeper with a clear track to bringing camp, dramatic rock back to the very top of the pile.
Read More
Featuring King Gizzard & The Lizard Wizard, IDLES, Tkay Maidza, Sleater-Kinney and more.