Album Review
David Byrne - American Utopia
3 Stars
Much like the United States itself right now, 'American Utopia' isn't a complete paradise.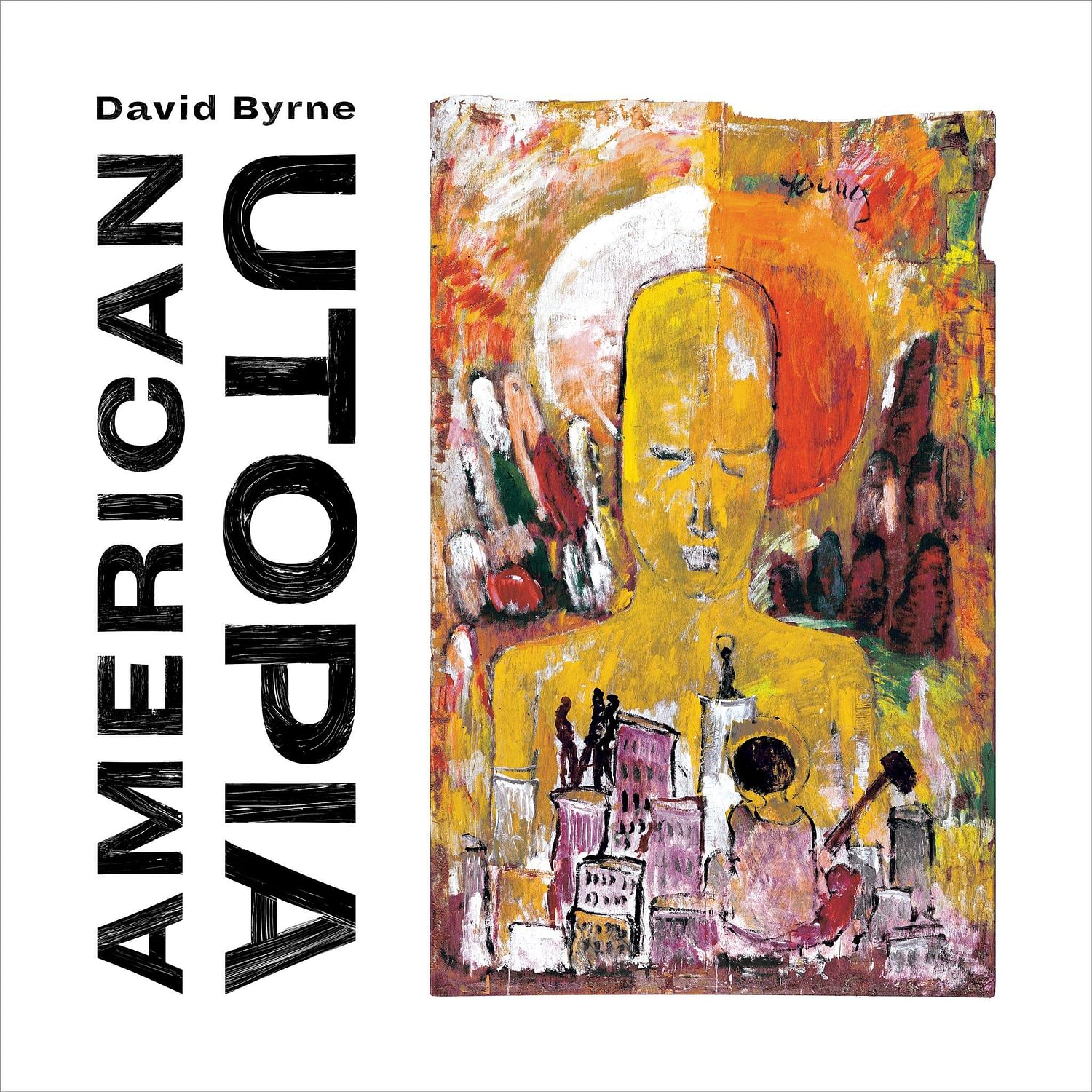 The idea of an American utopia might seem far out of reach right now. Yet, David Byrne has been looking into the darker complexities of modern life and wondering about the possible alternatives. And as he says himself: "Music is a kind of model – it often tells us or points us toward how we can be".
Thus new album, 'American Utopia', slots neatly alongside his series 'Reasons To Be Cheerful' (named after the song from Ian Dury & The Blockheads). David has collected stories, news items and other objects that could potentially inspire a sense of optimism, whether it be a tech breakthrough, a new idea in urban planning or something simply casually observed. The record doesn't depict an imaginary paradise as its title suggests though. Neither is it ironic. Instead, the album is more indirect when it comes to its aspirational angle, questioning what might be possible. He even asks himself on the record: "Can't there be another way?"
David doesn't so much proffer answers to the current social and political climate on 'American Utopia' then as asking the listener to help join him on his quest. His words move between being observational to more philosophical musings. In one instance he might say that "there's nothing funny about making money / It wouldn't work if it was", glancing at the capitalist system, but then side-step a few lines later to mention how "my hairdresser gives me the news" in a freely-associative manoeuvre. Unsurprisingly, a sense of optimism is never too far away. At one point he implies that we should make the most of what we have: "We're only tourists in this life / Only tourists but the view is nice". Now and then he dabbles in more surrealistic imagery, such as "what does it feel like to be your tongue / Moving around in your mouth". While this nearly always appears to be an attempt to have the listener see the world from a slightly different perspective, tying into the themes surrounding the album, these lines occasionally detract from the power of his observations.
Despite being defined by a single, distinctive concept though, 'American Utopia' is almost a record of two halves, at least musically. Much of the first half is steeped in relatively upbeat melodies and a steady pace, but that doesn't always place David's thoughts in the best light. The jaunty yet lilting vibe of 'Every Day Is A Miracle' makes its central hook seem a little too on-the-nose. The faded, fuzzy introduction to 'Dog's Mind' soon morphs into a sweeping number with a slightly theatrical swell yet there's something about hearing him sing of "doggy dancers" and "doggy dreaming" that doesn't really fit that dramatic tone.
With its almost discordant, stuttering clamour, 'This Is That' - a collaboration with Oneohtrix Point Never - heralds a quite welcome shift into the record's second half, where David touches gently on more off-kilter, experimental elements while also presenting the record's biggest hooks. Whether it's whistling breakdowns, funk-inflected guitar grooves sliding up against grand orchestral moments, or complex mixes of clipped strings, guitar and electronics alongside more raw, organic percussion, it's often a thrilling, deeply textured ride. Lead single 'Everybody's Coming To My House' – co-written alongside Brian Eno and featuring Sampha, Happa, TTY and Isaiah Barr of the Onyx Collective among others – kicks off with a blast of portentous brass that runs as a motif throughout the track, lending a slightly eerie edge to its frenetic yet danceable vibe. There's even time to squeeze in a short wonky electronic solo in the middle.
Finding answers to help solve the current social and political climate isn't easy and, much like the United States itself right now, 'American Utopia' isn't a complete paradise. Yet, there's enough upbeat vibes on offer here to perhaps make you feel a little more optimistic about the future.