Album Review
FIDLAR - Almost Free
5 Stars
The sound of dancing through the hard times with a massive grin on your face.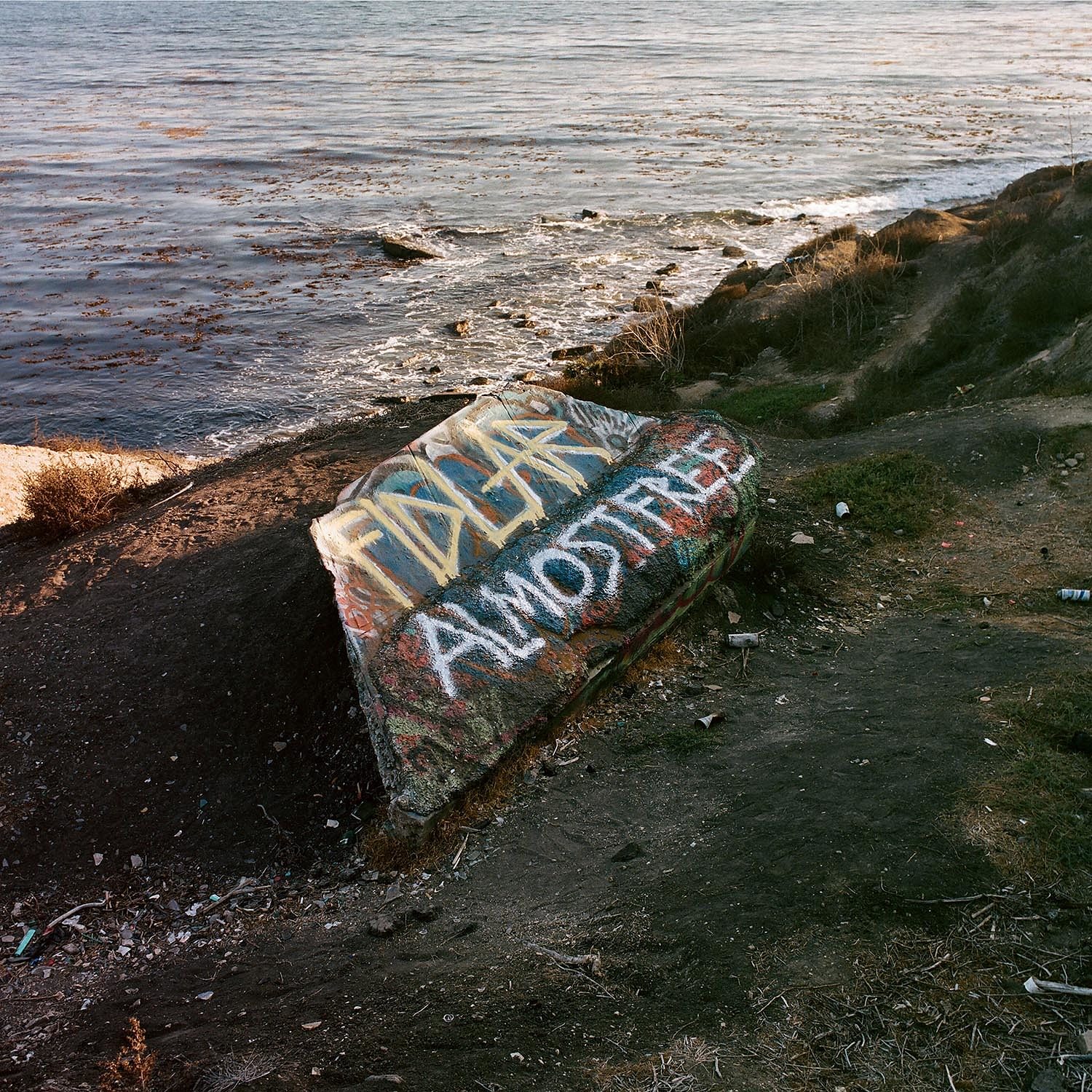 While FIDLAR's second album - 2015's 'Too' - saw the band more confident than ever, it felt like the formula that they'd perfected over their two studio albums would need a tweak on effort three to keep them moving forwards. One listen to 'Almost Free' and it's clear that they actually threw their sound into a dusty old jukebox, melted it together with the great and good of the last five decades, and emerging with something special.
If written down, the influences that make up 'Almost Free' would seem like a mess - thunderous opening track 'Get Off My Rock' sounds like the Beastie Boys with added, um, slide guitar - but it's the enthusiasm and boundless energy that FIDLAR present these genre-bending behemoths that makes them work, and work wonderfully.
Highlight 'By Myself' sings of relapsing after getting sober, but is set over a simply joyous ska-tinged musical romp - musical and lyrical contradictions are all over 'Almost Free', but it gains its power from dancing through the hard times with a massive grin on your face. The musical experimentation of the record continues throughout - 'Scam Likely' has The Clash's signature skip all over it, while 'Nuke' is a biblical 40-second hardcore hammer-blow, and 'Flake' sits on the grubbier, riff-worshipping end of the rock spectrum.
The album closes with crunchy, Weezer-esque anthem 'Good Times Are Over', and even if its title proves to be true, FIDLAR have given us one hell of a party.