Album Review
Frank Turner - Positive Songs For Negative People
2 Stars
Largely forgettable in a way that Frank Turner's best could never be accused of.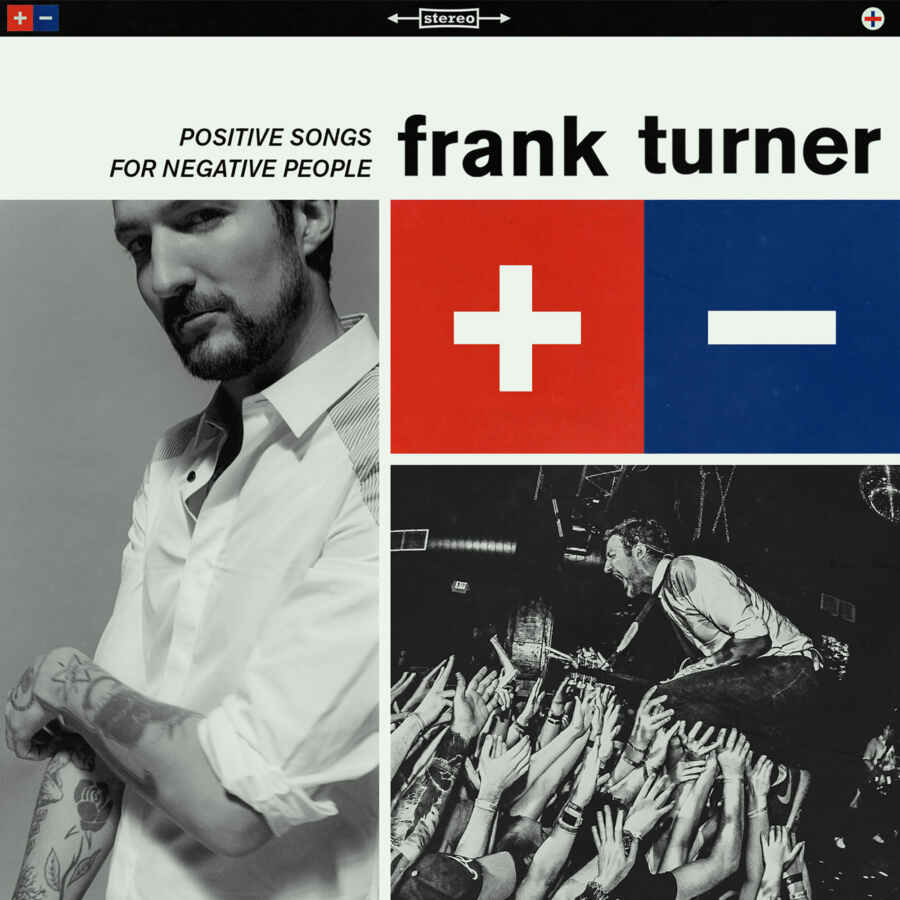 Frank Turner's come a fair way since the demise of Million Dead a decade ago, going from punk rock troubadour to one of the UK's most successful singer-songwriters via the Olympics opening ceremony and countless live shows around the world. Now he's back with sixth studio album 'Positive Songs for Negative People' and trying to keep the momentum going on what has become a hugely successful solo career.
Turner's output has been characterised by raucous, bombastic railings against the struggles of life in modern Britain, and bleak, desperate, intimate attempts to overcome these same struggles. 'Positive Songs for Negative People' opens on one of the latter, with Turner cleansing his sins in the waters of the Thames on 'The Angel Islington'. It's a plaintive but hopeful ode to new beginnings and starting over that recalls the intimacy of older songs like 'A Decent Cup of Tea'.
'Get Better' by contrast is rousing and relentless in its calls to seize the day and strive for constant self-improvement. Again it's reminiscent of a classic Frank Turner track, with the claim that "We can get better, because we're not dead yet" the sort of rallying cry that has become one of his calling cards.
This contrast is captured in the title, with 'Positive Songs for Negative People' a succinct and accurate summation of not just this collection of songs but the vast majority of Frank's solo work. Unfortunately, this is also the album's ultimate downfall. While it may be consistent in tone with his back catalogue, 'Positive Songs…', simply fails to live up to the high standards Turner set on 'Sleep is for the Week' and 'Love, Ire and Song'.
At his best Frank Turner can turn a personal story into a shared experience that can address the political or social climate of the time. While this album covers many of the same themes, it lacks the intimacy and laid-bare personality that so many people identified with. Perhaps it's even a more accessible album for smoothing off the edges and toning down the vitriol, but it's also largely forgettable in a way that Frank Turner's best could never be accused of.