Album Review
Glass Animals - How to be a Human Being
4 Stars
The Oxford group's second album sees them shifting the paradigms of reality, with fireworks guaranteed.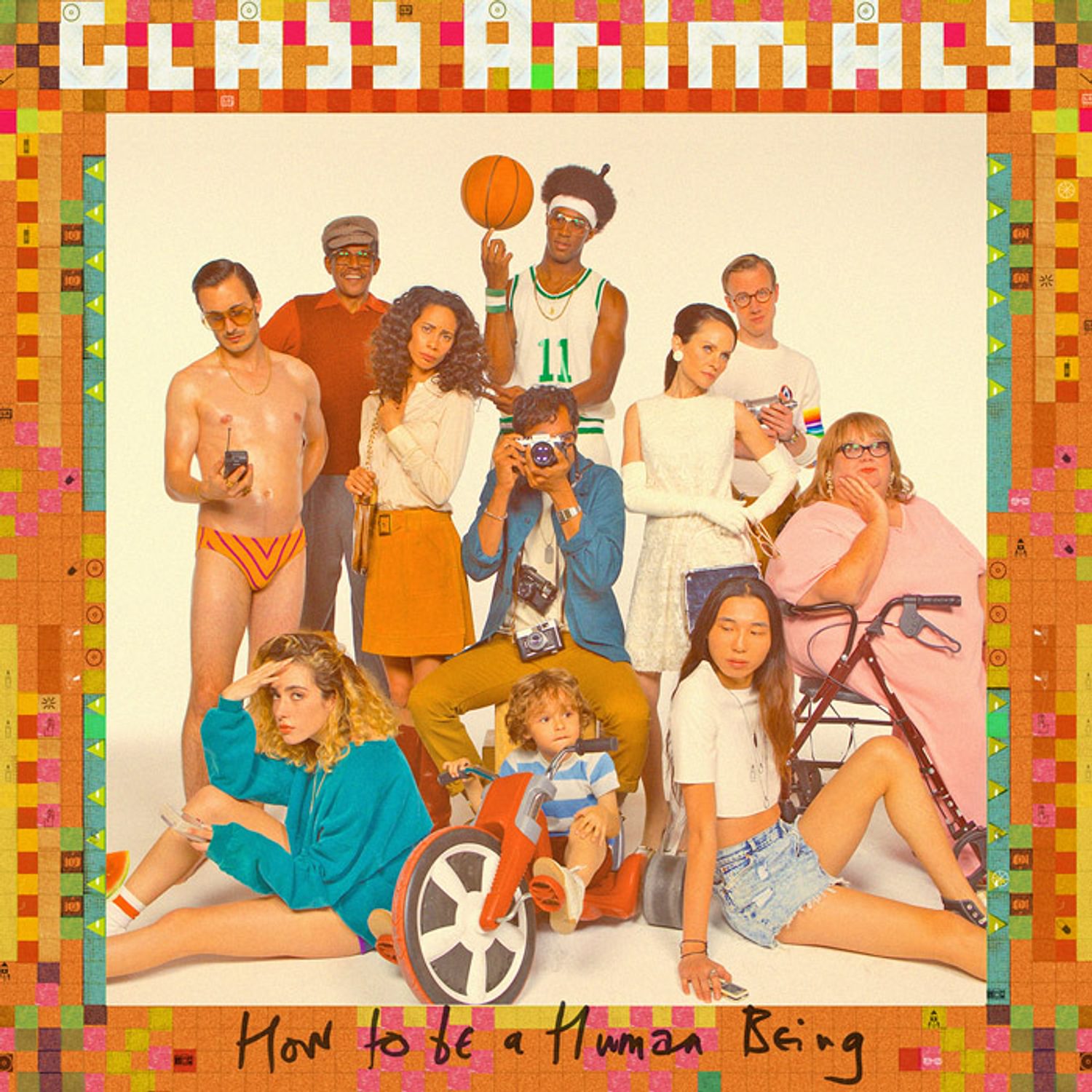 On 2014 debut 'ZABA', Glass Animals shared branches with tropical frogs, talking monkeys and funky fruit. A twist on The Jungle Book, it was the Oxford group's way of making a quick exit from this planet.
True to its title, 'How to Be a Human Being' is far more rooted in reality. But in a nod to the debut, this reality is lifted from a hyperactive, alternate universe. Threading it all together are hooks served with popping candy. 'Youth' is a sadness-soaked highlight, Dave Bayley chanting "you'll be happy all the time" like a false promise. 'Agnes'' cinematic chimes could easily end up on a blockbuster's rolling credits. And 'Season 2 Episode 3' brings a Gameboy to life, Super Mario-like effects forming a bed of zany, sugar-crushed pop.
On first glance, these playful songs are an extension of 'ZABA', which saw Glass Animals going skywards in the States while remaining oddly uncelebrated back home. 'How to Be a Human Being' should change the agenda. '[Premade Sandwiches]' is a chest-pumping, hip-hop steered gamechanger, while 'Cane Shuga' sounds like an extension of Kanye West's '808s and Heartbreaks' days.
Everyday life is pretty dull, in all honesty. So it's with relief that Glass Animals have shifted the paradigms of reality. Their new record showcases inner madness, characters you'd cross the street to avoid, and some of the band's smartest pop songs to date.
Read More
Featuring James Blake, Romy, Marika Hackman, yeule and more.