Album Review
Harry Styles - Fine Line
4 Stars
A compelling document of an artist coming to life.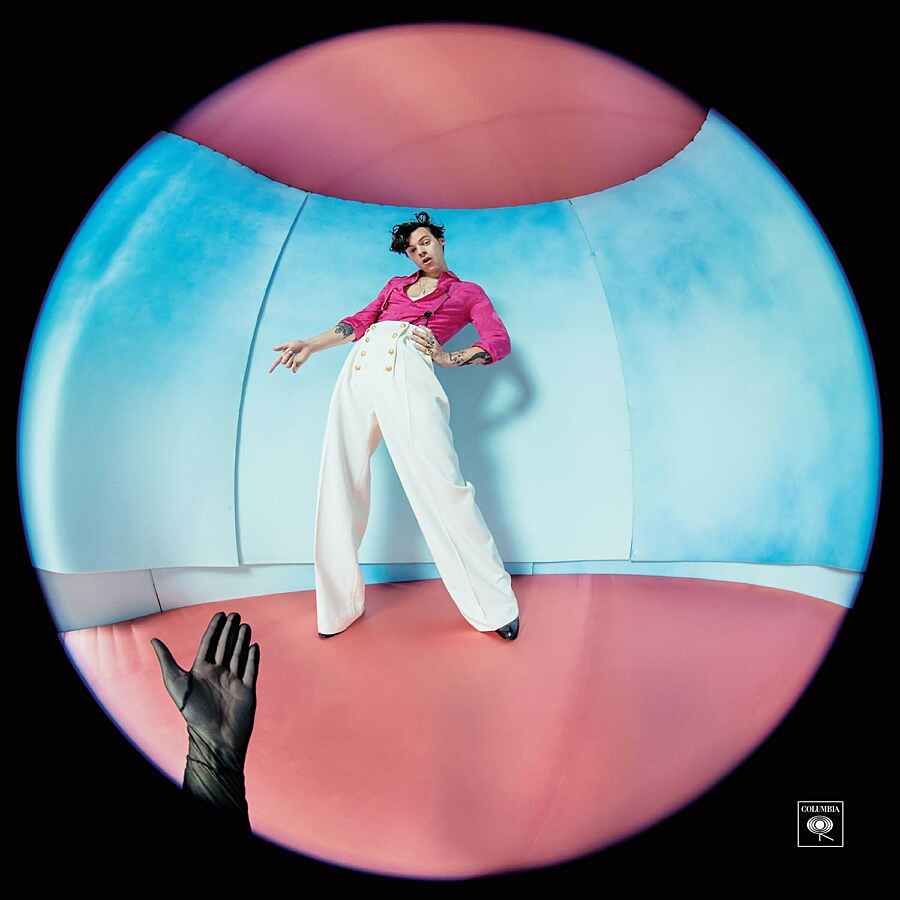 Has there ever been an artist quite like Harry Styles? Thrust into the limelight as a young teen, becoming part of an industry machine with the economic might of a small country overnight only to emerge the other end as a deft singer-songwriter with a perfect rock star identity? It took even closest compatriots Robbie Williams and George Michael some time to find their sound, whereas Harry's 2017 self-titled debut emerged as precisely the sum of its protagonist's parts - whether in the Stones swagger of 'Kiwi', the Elton strut of 'Woman', or even the Beck-like 'Carolina'. He's an unrepentant boybander who's unafraid to milk sacred cows old and new. He's got a sideline in legitimately serious acting roles and the sartorial flair of '80s Bowie having raided Elton John's vault. He's possibly the only man Stevie Nicks actually wants to spend time with.
That Harry has fully located himself in LA is immediately evident, not least as opener 'Golden' is far more suited to a trip down a sun-soaked West Coast highway than a literally soaking M6. Similarly, the plucked guitars of 'To Be So Lonely' (with the wonderfully tongue-in-cheek delivery of line "I'm just an arrogant son of a bitch") and the Americana strum of 'Canyon Moon' with its campfire handclaps evoke warmer climes. Elsewhere, it's a joyous study in classic songwriting, whether using Beatles-like rhyming couplets to tell Britpop-style quotidian stories on the gloriously epic 'She', the Vampire Weekend-like rhythms of the confusingly-named 'Sunflower, Vol. 6', the wonderfully kitsch '70s Motown stomp that is 'Treat People With Kindness', or the Mark Ronson-esque brass funk of 'Adore You'. Add to that the claustrophobic 'Cherry', its folky plucked guitars becoming almost motorik in their repetition, the anxiety-fuelled 'Falling' ("What if I'm someone I don't want around?") and the impeccably-timed tension of the six-plus-minute closing title track. Not unlike having watched his earliest moves week-by-week on TV way back when, 'Fine Line' is a compelling document of an artist coming to life.