Album Review
Iggy Pop - Post Pop Depression
3 Stars
It's comfortable, casual and - as is Iggy - a little bit weird at times.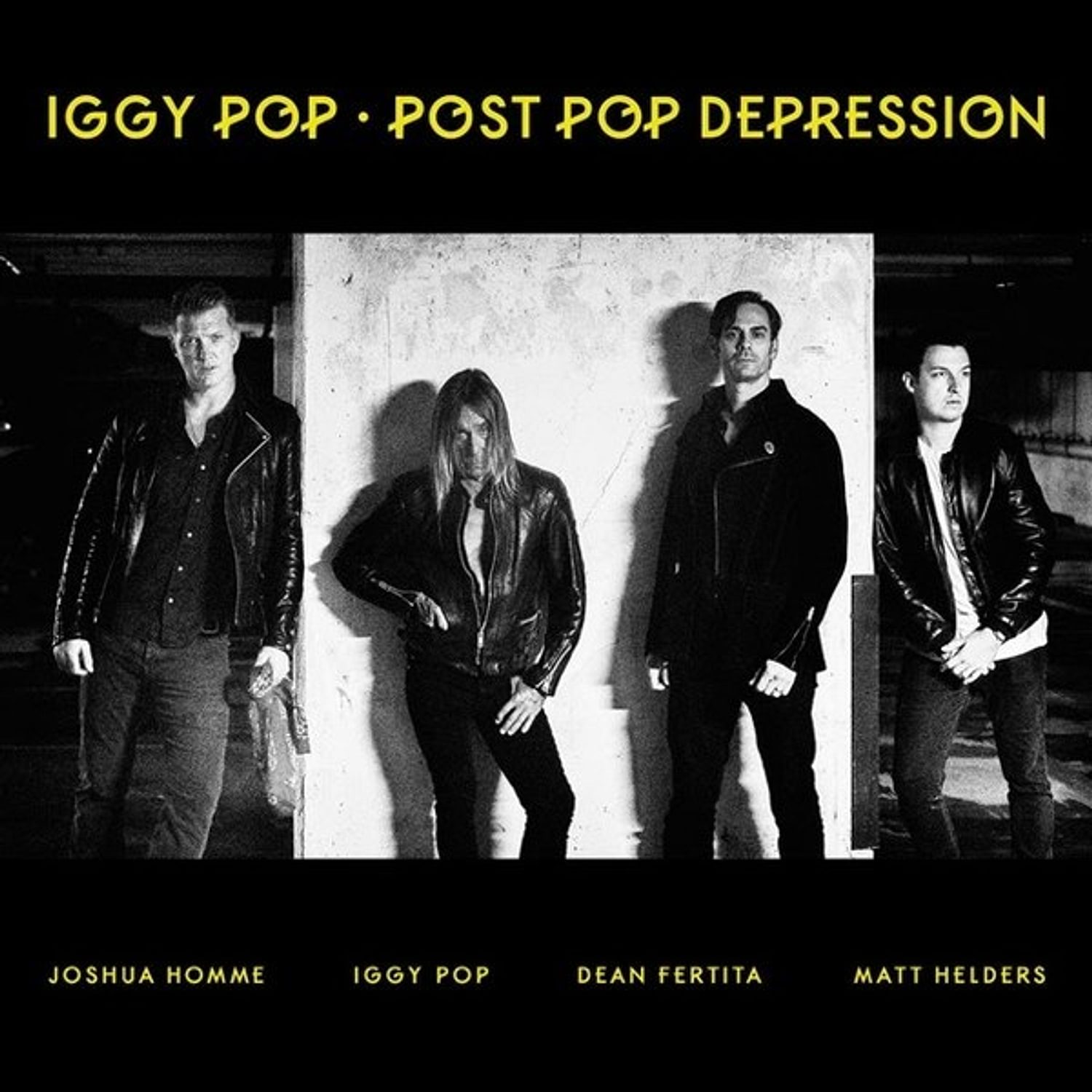 Secret projects are fun. In movies, they hide superhero gangs; in real life, it's supergroups. In this case, it's the new Iggy Pop album, which just so happens to feature Queens of the Stone Age's Josh Homme, with QOTSA's Dean Fertita and Arctic Monkeys' Matt Helders thrown in the mix for good measure.
Tipped by the former pair to perhaps partner 1977's 'Lust For Life', if not work as a sequel, the album doesn't quite pack the immediate finger-snapping punch of the former's title-track. Instead, it lethargically warns the listener that they'll break into your heart, and while the mesmerising twangs seem like they may be trying to trick you, bit by bit, the album seeps in.
'Gardenia' is subtle and soaring, 'In The Lobby' is smooth, with 'Sunday' bringing a little funk to the show. It's eclectic in its mix without being totally out there. Then comes 'Vulture', plucked from a Western, with its lines "hoping to profit, he's nobody's friend" and "this toxic executive wants your guts in his grip" - not exactly the most subtle of lyrical metaphors. Closer 'Paraguay' channels that into a preacher-type rant over swinging group vocals for an in-your-face farewell, finally mustering the energy that seemed to be peeking in from the sidelines throughout.
This isn't an aggressive Iggy or even a particularly energetic one at times, but more of a reflective one, looking back at his career, letting influences seep in, almost in an armchair reminiscing. It's comfortable, casual and - as is Iggy - a little bit weird at times. It's catchy and has some great stories nestling in there - 'Post Pop Depression' gets its hooks into you gradually with each listen.
Read More
Featuring James Blake, Romy, Marika Hackman, yeule and more.