Album Review
Jack White - Lazaretto
4 Stars
It shouldn't be a Jack White record. And yet it couldn't be anything but.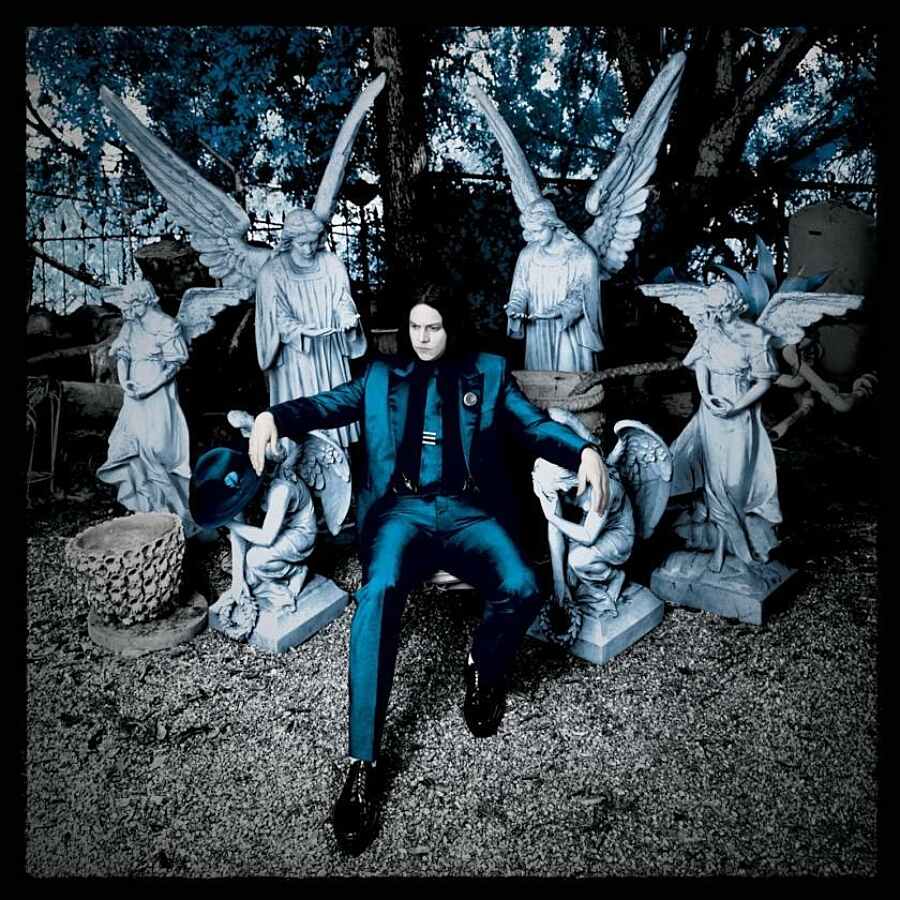 Jack White doesn't take two years to make an album. Jack White retires to his shed in Nashville, and returns twenty minutes later, reel of tape in hand, ready to waltz down to the pressing plant to release a 7-inch record the next week. And yet here's 'Lazaretto'. Recorded between 2012 and 2014, written using 19-year-old White's short stories, performed with various synthesisers and even including the word "digital" - surely a first for a man whose lyrics usually live in about 1940 – it shouldn't be a Jack White record. And yet it couldn't be anything but.
Let's be honest - opening with such dubious lyrics as those of 'Three Women' is one hell of a risk. It might be a re-working of a Blind Willie McTell number from 1928, but even for a man whose entire career is built on 'relaying' the blues, White's in murky waters. If it's supposed to be third-party storytelling or even parody, those references to Detroit, Nashville and redheads aren't helping him get that message across.
His signature guitar licks are scattered throughout, and while none are as immediate or as punky as 'Blunderbuss'' 'Sixteen Saltines', 'Lazaretto' feels more guitar-based as a whole – most excitingly on instrumental 'High Ball Stepper'. There's a smattering of White's Nashville environs too – the country-style female vocals joining in on 'Temporary Ground' are sublime, and
on 'That Black Bat Licorice', an outstanding, hip-hop indebted number, even stretch as far as getting their own introduction. "Now say the same damn thing with the violin" is surely a contender for 2014's Timberlake "drums" moment.
That 'Want and Able' is, we're told, the self-styled sibling to 'Effect and Cause' on 'Icky Thump' comes as little surprise; there's much of 'Lazaretto' – the soft repetition, the swirling Americana, the frequent lyrical references to ghosts – that echoes those last two White Stripes records. And still there's so much more going on here. In taking his time, mining old material of his own as well as others', swapping and switching personnel between sessions and embracing a little more of the 21st Century, 'Lazaretto' is perhaps the most conventionally made of White's back catalogue. And for an artist as brilliantly unconventional as he, could prove itself more of a test than any of its predecessors. A test passed with flying colours (or at least various shades of blue).