Album Review
Kele - The Waves Pt. 1
4 Stars
As long as the results are this enveloping, let the tide keep rolling in.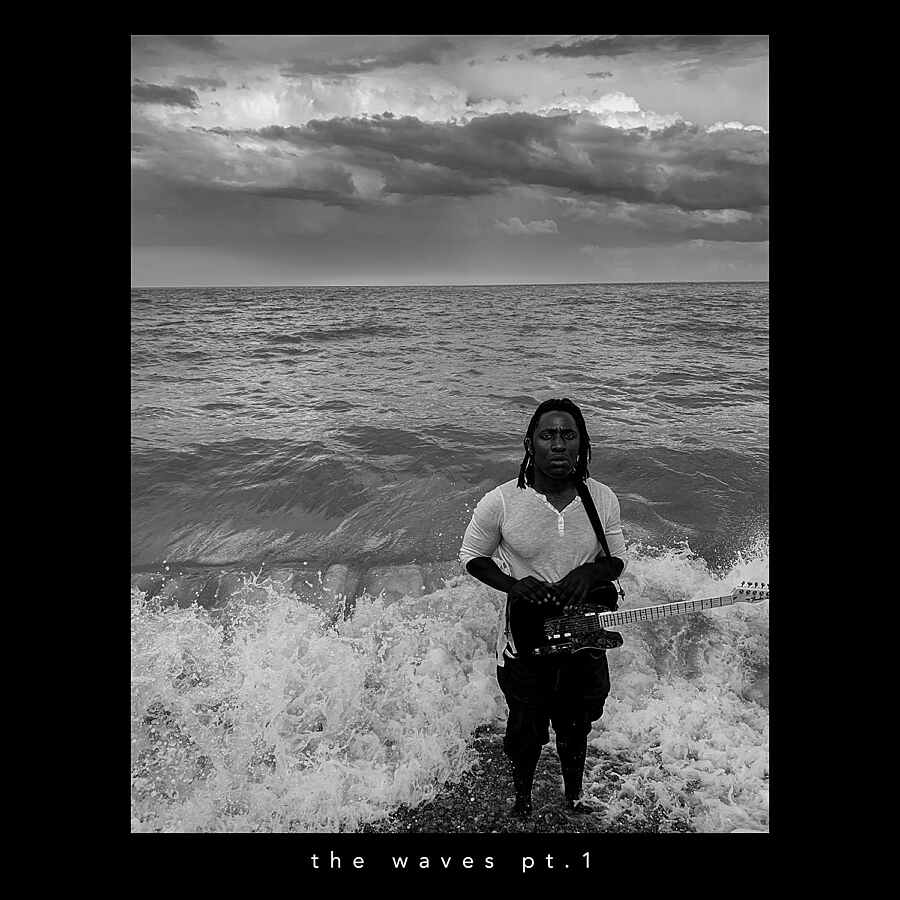 Looking at the timelines of Kele Okereke's solo work, the Bloc Party frontman can certainly be classified as a prolific force. No more than two years have passed since 2005's 'Silent Alarm' without him releasing an album of sorts - somehow he's found time to pen two musicals as well; the first, 'Leave To Remain', received glowing reviews, the second is complete but on pause as 'you know what' passes over.
'The Waves Pt.1' keeps up the creative pace following 2019's '2042', arguably Kele's most dense work where his race took centre stage. As lockdown set in after an intense period of writing in the run-up to '2042' where he confronted his own anxieties around race in the UK and the US, he decided he needed a break from words; especially in the aftermath of George Floyd's murder. Which brings us to this stripped-back collection of 12 songs that make up about a 70:30 split of sung and instrumental tracks.
Created in lockdown, this is the first album Kele has put together completely by himself. Opener 'Message From The Spirit World' sets the subdued mood, as a voice filters in atop a wash of dreamy guitar and throbbing bass - "I think you should record this because other people need to hear it"; it's almost used to talk himself into the idea. 'They Didn't See It Coming' finds him exploring spoken word as he recounts a moonlit walk which became part of his routine in the creation of the record - "the world is turning and so must I", he sings; the spidering thumps of the guitar beneath almost resembling footsteps.
The instrumentals are lo-fi but bear a charm, and find Kele offering up his best guitar work in years. Two opposing lines flutter beautifully on 'The One Who Held You Up' creating a hypnotic effect and chimes on the sunny side of 'How To Beat A Lie Detector' before it takes a darker turn.
Even though the LP manifested in isolation, Kele invites other characters into the mix. On 'Isolation', a voice floats in and out asking questions and guiding as if it were a therapy session - "what thoughts come to mind?", it asks. The peppering of instrumentals also give the album room to breathe, 'Dungeness' grows deeper and darker in layers under a tick-tocking melody, while the dissonant beginnings of 'The Patriots' is suddenly undercut with monstrous strikes of distorted guitar.
The Pt.1 tacked on the end of the title suggests this could be the first installment in a series of albums created in this fashion. As long as the results are this enveloping, let the tide keep rolling in.
As featured in the May 2021 issue of DIY, out now. Scroll down to get your copy.