Album Review
Kurt Vile - Bottle It In
3 Stars
Maybe, just maybe, some mistakes are worth it.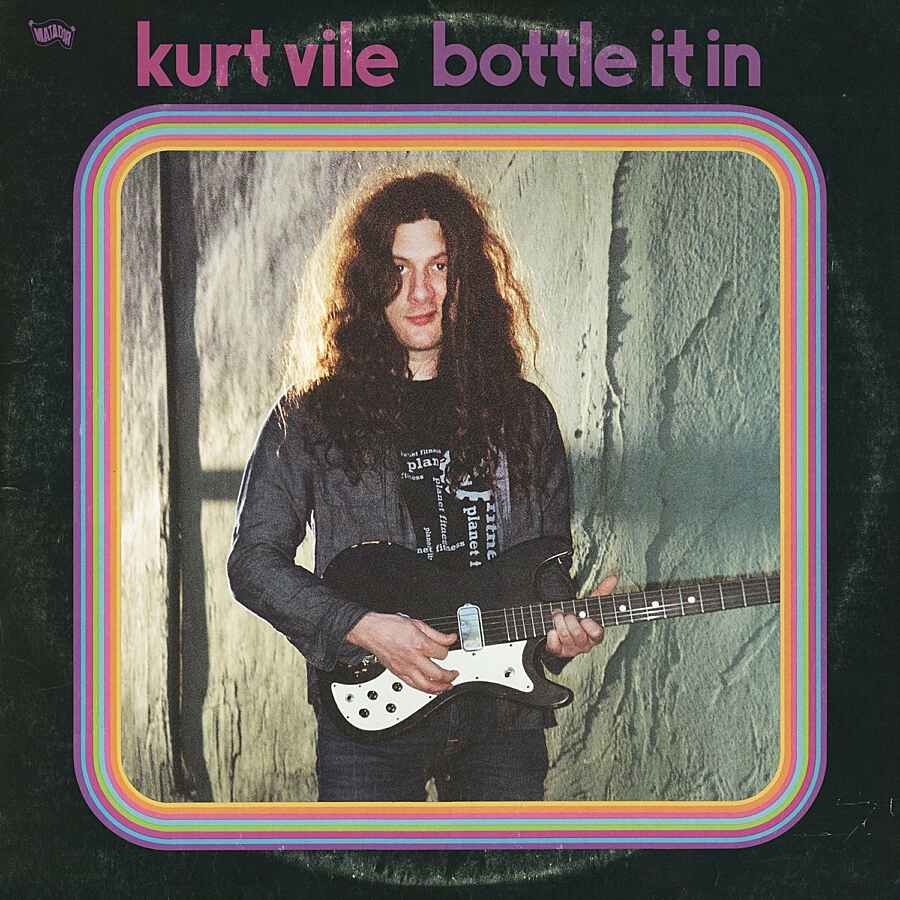 Though this album is titled 'Bottle It In', on it, Kurt Vile does anything but. He's at his most personal here, cataloguing a journey that was recorded over the course of two and a half years. Inventive and innovative while still overflowing with the wholesome charm of his sound, it's rooted in themes of anxiety, existential fear and vulnerability. His signature guitar sound is complemented by an array of instruments that push his Americana folk past its genre boundaries, with his wry lyrics, as ever, the focal point - though with an added depth of personal exposure.
His most recent studio offering was the joint collaboration 'Lotta Sea Lice' that he wrote and recorded with Courtney Barnett, and it's hard not to notice her influence peppered throughout 'Bottle It In'. Both Kurt and Courtney themselves share similar qualities in their musicianship - dry lyrical observations of daily life and tongue-in-cheek meanderings all delivered through sing-speak and set atop jangly guitars - and on 'Lotta Sea Lice', you can tell how they brought the best out of each other. Even Courtney's most recent offering, you notice the Vile-esque nature of the dissonant harmonies on 'Sunday Roast'. Now, on 'Bottle It In', Kurt takes a leaf out of Courtney's book and wears his heart on his sleeve, searching for introspection and delving into his deepest and most personal lyrics to date - about love, loss and everything in between.
Album highlight 'One Trick Ponies' is a more up-beat, folk-ridden track where he lays everything down the line; "Loved you all a long, long while," he sings atop glittering guitars. On lead single 'Rollin With the Flow', he makes clear of his anxieties and what's to be expected of him in society, lamenting: "Some might be calling me a bore, but I'm still out here having fun / Guys my age all raising kids, I'm raising hell just like I did".
The album's highlight, however, is on the title track when Kurt becomes both confessional and seemingly satirical about giving advice.
As if he's sceptical about whether or not he's equipped to give such advice for fear of being in some hypocritical standpoint, his suggestions coated with a feeling of caution. Instead, it comes off like warning, to avoid making the same mistakes he made: "Don't tell them you love them, for your own sake…" he sings, "'Cause you never know when your heart's gonna break, and that's a chance you just can't take". But maybe, just maybe, some mistakes are worth it.