Album Review
La Dispute - Panorama
4 Stars
Jordan Dreyer has become a master storyteller on this album.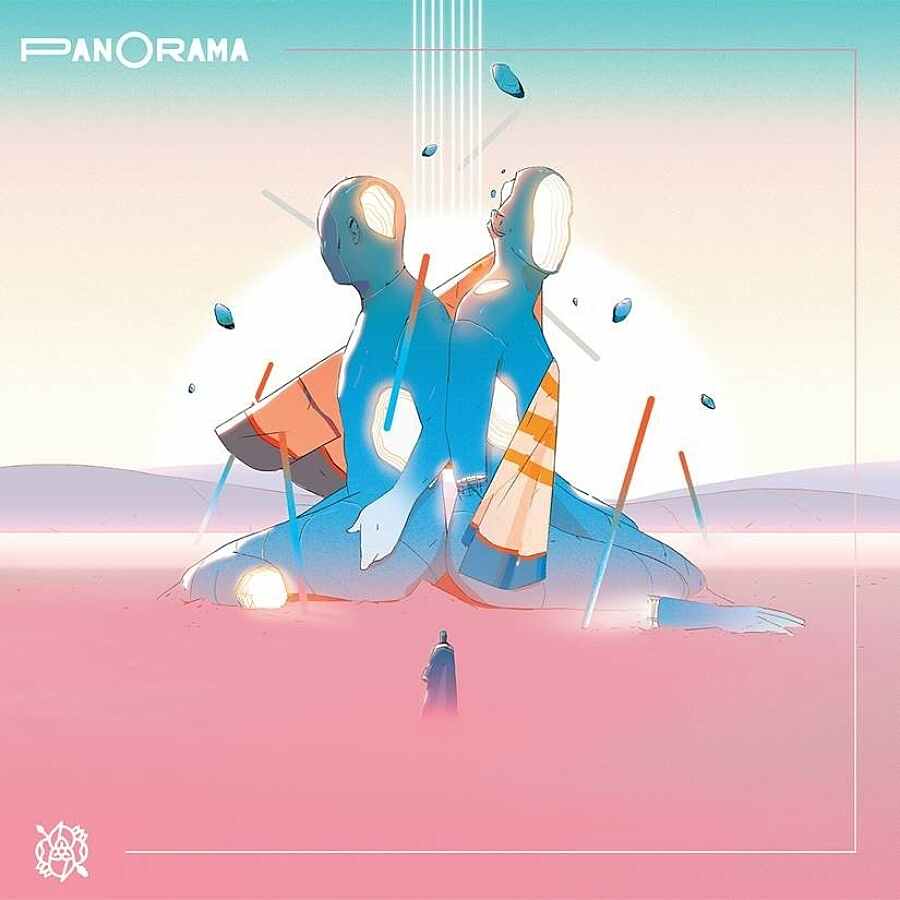 It's funny to think that a scene once written off as a juvenile fad has ended up giving us some of the best guitar records of the modern era, but here we are. When the light-heartedly self-described 'wave' bands were first making a real dent outside of their own bubble of post-hardcore at the start of the decade (Touche Amore on 'Parting The Sea…', Pianos Become The Teeth on 'The Lack Long After', and La Dispute on 'Wildlife') there were a lot of noses turned up at the sheer sincerity of it all. Since then, Touche have released 'Stage Four' and Pianos 'Keep You' two records roundly applauded for their leaps in maturity.
Of that cohort, La Dispute drew the most criticism how heavily they relied on angst (and poetry, which didn't help their case) to get their point across. Their early releases ranged in sound from desperate to morose, with verses full of literary references and some of the most melodramatic hooks you could hope to hear from even these most melodramatic of bands. On 2014's 'Rooms Of The House', though, they made strides away from that. No doubt all too aware of being pigeonholed as That Band while their closest cohorts were showing signs of rapid evolution, La Dispute pulled away from the unfiltered emotion they'd wrung out in the past in place of fully developed characters and plotlines, as well as a more considered approach to melody. At the time it jarred many, but 'Panorama' puts it all into perspective as it bridges the gap between old and new. Most importantly, Jordan Dreyer has become a master storyteller on this album. He's shown signs of it since 'King Park' on 'Wildlife' and 'Rooms Of The House' was an ambitious conceptual stride, but never before have his words painted such vivid pictures with their colour and vibrancy. And the musical backdrop given to these tales has never sounded quite as complimentary. 'Rose Quartz' and the two-part 'Fulton Street' open the record with an ominous patience and restraint as it builds to its crescendo at the end of the first part before sheer instrumental intensity fuels the second.
It's a sign that La Dispute are not only a band who can do both, but who now have the ability to bring their duality together coherently from moment to moment and song to song. From there, with the sonic guidance of producer Will Yip, 'Panorama' is an exercise in tension and release done to the highest standard. It's as easy to be drawn in by the deliberate descriptions of 'View From Our Bedroom Window' as it is the sheer kinetic explosion of 'Anxiety Panorama'. To summarise the narrative threads of these songs would feel incorrect, almost as if it'd spoil the experience of hearing it unfold - which in itself is a sign that the stories told are worthy ones - but hearing Jordan laying bare these experiences that sound more his own than ever over La Dispute's most impacting collection of songs yet is something that will invigorate the die-hards once more and maybe (just maybe) finally impress the naysayers.