Album Review
Laura Marling - Semper Femina
4 Stars
Yet another hard-to-pin, experimental statement.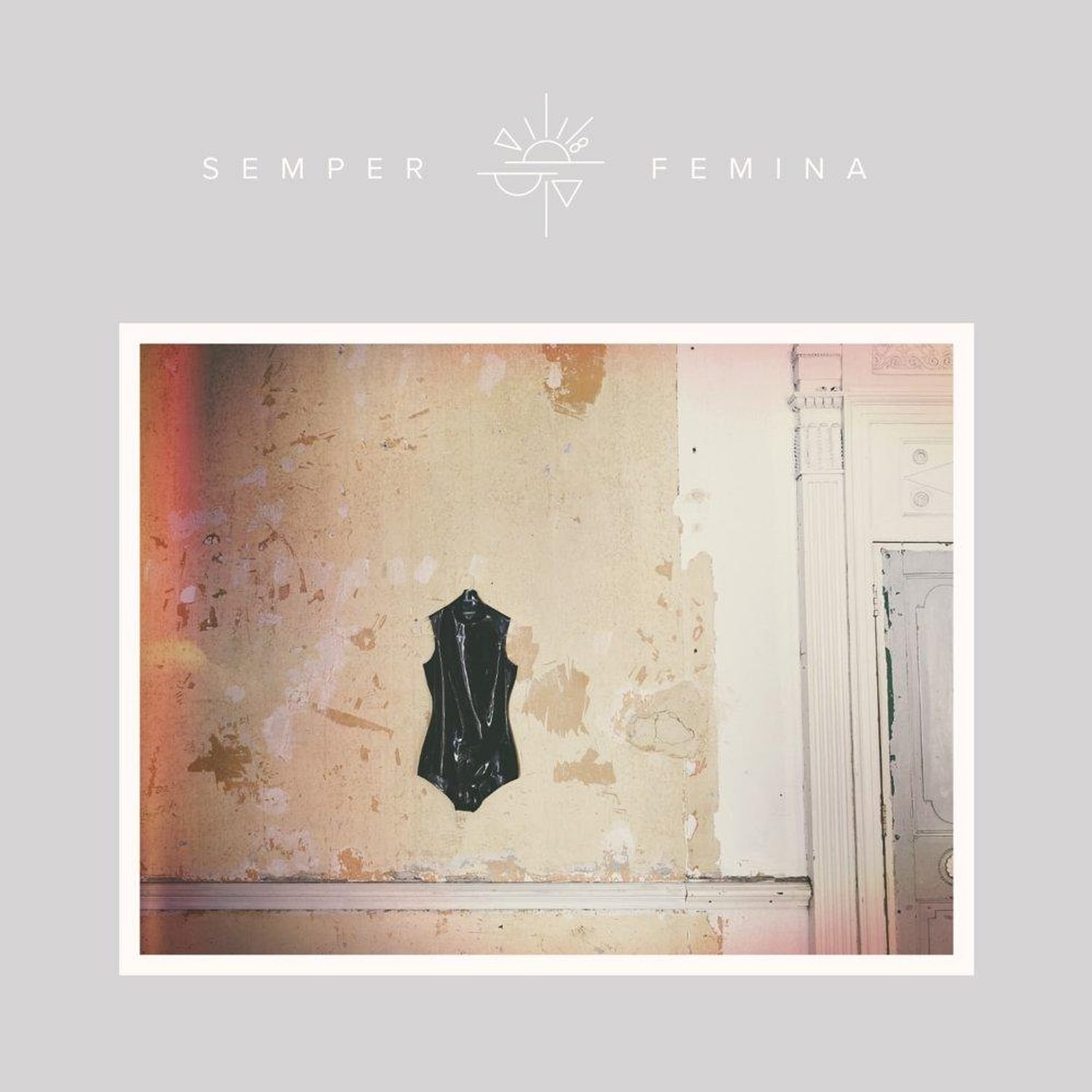 Music and the night-time go together like a big and little spoon. Creative inspiration seeps out of dreams through dozy membranes, masterpieces are born from scribbled-on napkins, and ideas arrive during sleepless nights. Paul McCartney (spare a thought for his long-suffering flatmates) had a habit of sleep-playing his piano, and writing mega-hits in a dozy daze. 'Hometown Glory' came to Adele after she drunkenly slurred "nah, it's me home town, love!" at a concerned passerby on a night out, as she unsteadily made her way home. And god only knows how the hell alt-J arrived at turning someone inside out and licking them. Like a crisp packet no less. Probably a late-evening session with the wacky backy.
Dreamscapes figure in Laura Marling's 'Semper Femina,' too, and night often crops up as a darker realm of transgression. 'Soothing' opens her sixth album in a slinking cascade of seedy bass-progressions, "creepy conjurers" and chalk-drawn lines drawn across bedroom floors; tangoing with shady, latex-clad figures in the dead of night. Rich strings soar theatrically across the furrows of 'The Valley,' Laura viewing the night as a place where secrets can be shared, if only the dusk could be crossed. "I love you in the morning, I love you in the day, I'd love you in the evening, if only she would stay," she yearns, addressing an unspecified muse who apparently has her number, and won't call it. Meanwhile, 'Wild Fire' – all burring vibra-slaps – asks the introspective questions that usually pester brains around bedtime; "are you getting away with who you're trying to be?"
If 'Short Movie' represented an enlightened, newly-invigorated Laura Marling - breezing down wide L.A. boulevards, electric guitar in tow - 'Semper Femina' is the gloomier, neon-tinged counterpoint. The enduring questions of her finest work - "No-one takes me home/ Where can I go?" ('Once I Was An Eagle') and "How did I get lost?" ('Short Movie') – crop up again under different guises, as 'Semper Femina' meanders through an ambiguous, shifting narrative, in search of permanence. When Marling sings of her female muse 'Nouel,' she's also turning the mirror back on herself; "Semper Femina, so am I".
At the heart of 'Semper Femina's reversed pronouns, dream-dredged imagery, and darker sonic core, Laura Marling crafts yet another hard-to-pin, experimental, statement. A shape-shifting artist who never pauses, the record patters quietly away in a flurry of footsteps and birdsong, as the elusive morning finally arrives. Who on earth knows where Laura Marling will tread tomorrow.
Read More
Featuring James Blake, Romy, Marika Hackman, yeule and more.