Album Review
Morrissey - World Peace Is None Of Your Business
3 Stars
Infinitely more concise, and musically more defined.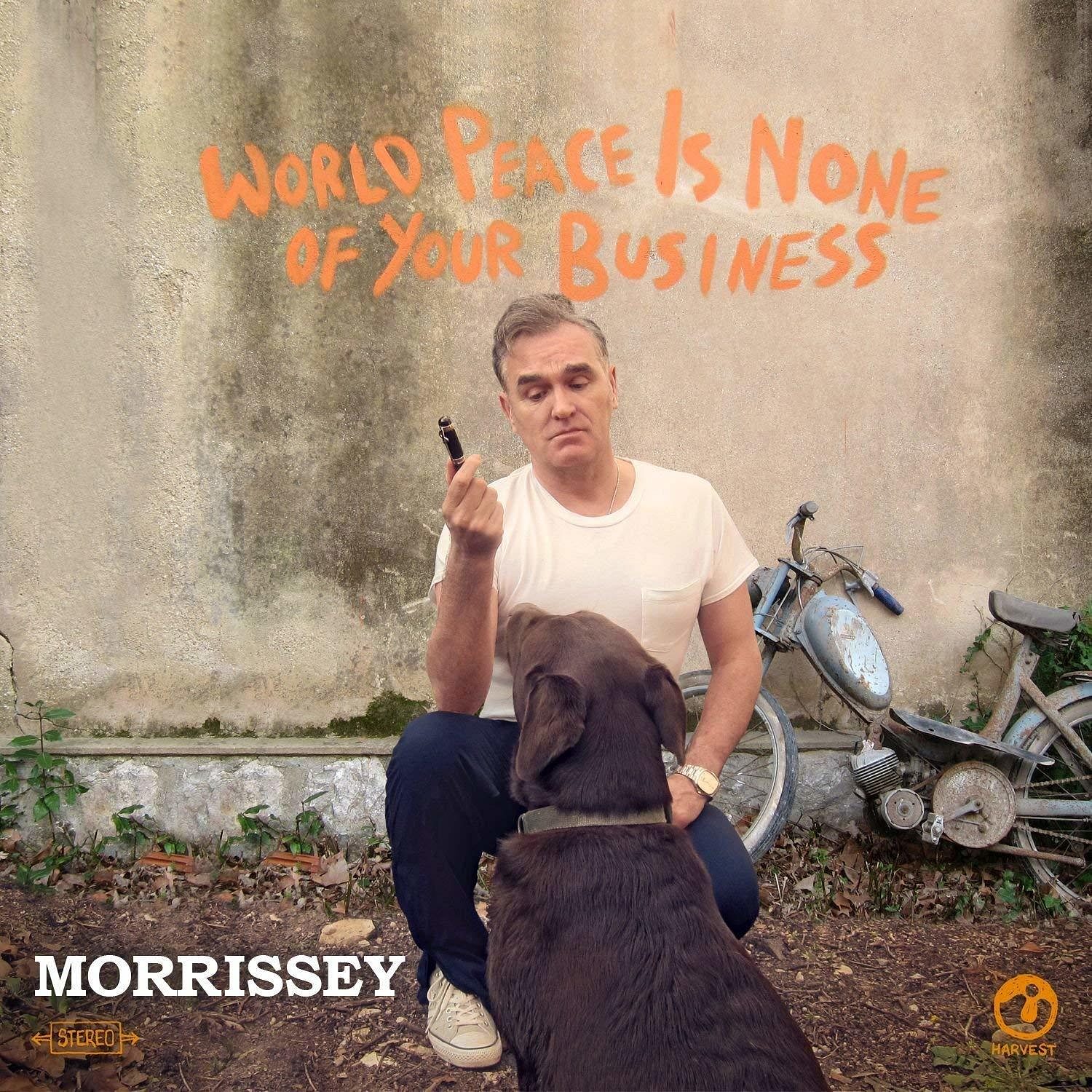 It may have been almost half a decade since we were last offered a full-length from Morrissey, but you wouldn't have guessed. Fake Twitter accounts, cancelled shows, a bleeding ulcer and a 457-page autobiography have all weaved their way into the legend that is the man himself over the last five years, and yet, Steven Patrick Morrissey still has something to say.
This time, though, with his tenth solo effort, there's a decidedly different tone to proceedings. 'World Peace is None of Your Business' feels infinitely more concise, and musically more defined. European influences seep in through every pore – from the flamenco guitar that plays a major role throughout, to the bouzouki-resembling moments of 'Istanbul' – and it's no real surprise to learn it was recorded in the depths of Southern France.
His lyrics feel leaner and more piercing; from the pitying tones of the album's title track, to the ironically self-assured 'I'm Not A Man', the twisted humour behind 'The Bullfighter Dies' and the tragi-comedy elements that run through 'Staircase at the University'. Truthfully, there couldn't be anyone but Morrissey behind this record, but if he continues to deliver with that same enigmatic, sarcastic snarl as ever, we wouldn't want anyone else.
Read More
Featuring James Blake, Romy, Marika Hackman, yeule and more.