Album Review
N.E.R.D - No_One Ever Really Dies
2 Stars
Not nearly as profound as it thinks it is.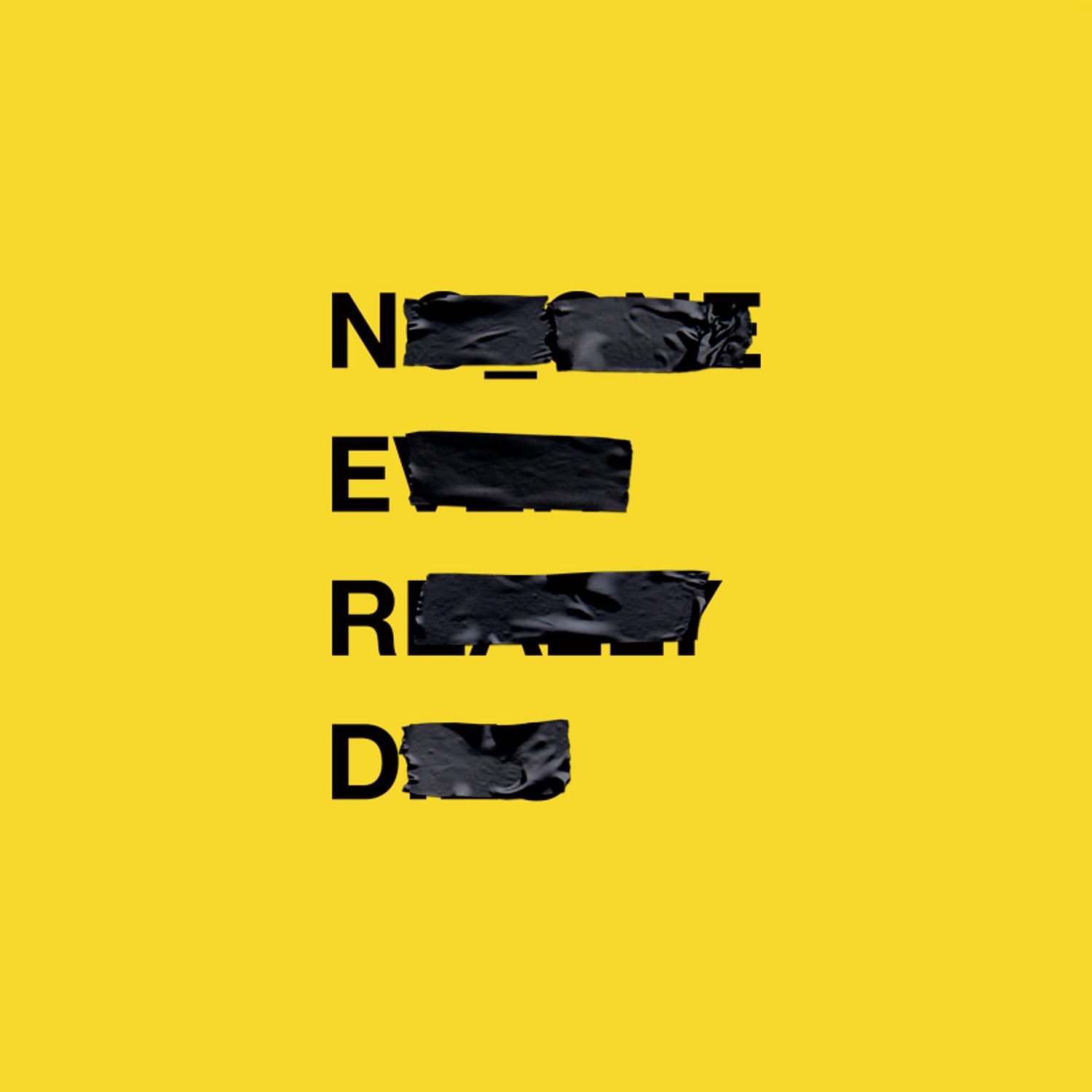 Saturated to the point of explosion, 'No_one Ever Really Dies' is a fitting title for N.E.R.D's return. Switching frantically between multiple jarring beats and numerous drastic tempo changes into every song - each as bizarre as the last – each diversion quickly finds its way back to the record's baseline; a thudding, relentless drum beat that hammers forth like a nuclear-fuelled piston. It's often so unrelenting that even those that have moved onto the next life would have a hard time sleeping through this onslaught.
Messy and immediate as this record may be, that's perhaps part of its wider agenda. Pharrell Williams – with a discography that somehow spans from the infuriatingly jaunty 'Happy' right through to the mouth-clicking perfection 'Drop It Like It's Hot' – has demonstrated that he's not just mastered one craft; he's perfected many. And the goal of 'No_one Ever Really Dies'? "Serotonin overload". It's a sentence deadpanned by a Siri-esque voice on the blooping, trap-nodding 'Secret Life of Tiger', as turn-of-the-millennium UK garage crunks alongside an ever-thickening collage of genre that's tricky to keep up with. Veering off into synthesised pangs of steel drum – because why the hell not? - 'Voila', meanwhile, hinges on claims of magical reinvention. And 'Deep Down Body Thrust' – with a frantic tempo that's less suited for bedroom antics, and more for an extreme cardiac gym workout - sees pounding, robotic guitars swapping for gentle piano without warning. It's completely relentless to listen to.
Enormous guest spots pepper this louder-than-life album, many of them under unexpected guises, and seemingly out of the blue. Kendrick Lamar, Rihanna, M.I.A, Ed Sheeran. André 3000, Gucci Mane, Future and Wale all burst out of nowhere, with varying levels of success. 'Lifting You'– a syncopated, crisp-edged ode to rolling blunts, getting high and "the herb" – features, alongside clear musical nods to dub and reggae, the dulcet vocals of, erm, Ed Sheeran. "Let them say what they want about us," he croons, with a jarring sweetness.
Far better is lead 'Lemons', a track completely owned and dominated by Rihanna. And 'Don't Don't Do It' – which starts life with a slice of classic N.E.R.D production, melding crafty lift jazz with syncopated funk - stands out as one of this record's best moments. Written following the death of Keith Lamont Scott in North Carolina (he was killed by police, sparking protests across Charlotte), fidgeting beats and gasping delivery mask a warning. "You wanna get caught with your eyes open" raps a breathless Kendrick Lamar, over villainous ascending notes.
A heavily-synthesised veneer that appears hell-bent on prompting a dulled, headbanging trance, 'No-one Ever Really Dies' is – paradoxically – also a record that appears concerned with waking up and seeing clearly so to speak. "Everyone's in a trance" insists 'Lighting Fire Magic', while 'ESP' (presumably short for Extra Sensory Perception') bemoans a lack of fully realised potential. It's something that this record is guilty of too, however, and often it feels too packed to absorb. Messy in its execution, and lacking in the simplicity of N.E.R.D's previous work, 'No_one Ever Really Dies' isn't nearly as profound as it thinks it is.
Read More
Featuring King Gizzard & The Lizard Wizard, IDLES, Tkay Maidza, Sleater-Kinney and more.