Album Review
Olivia Rodrigo – Sour
4 Stars
A youthful tour through heartbreak angst that only falters when it plays too safe.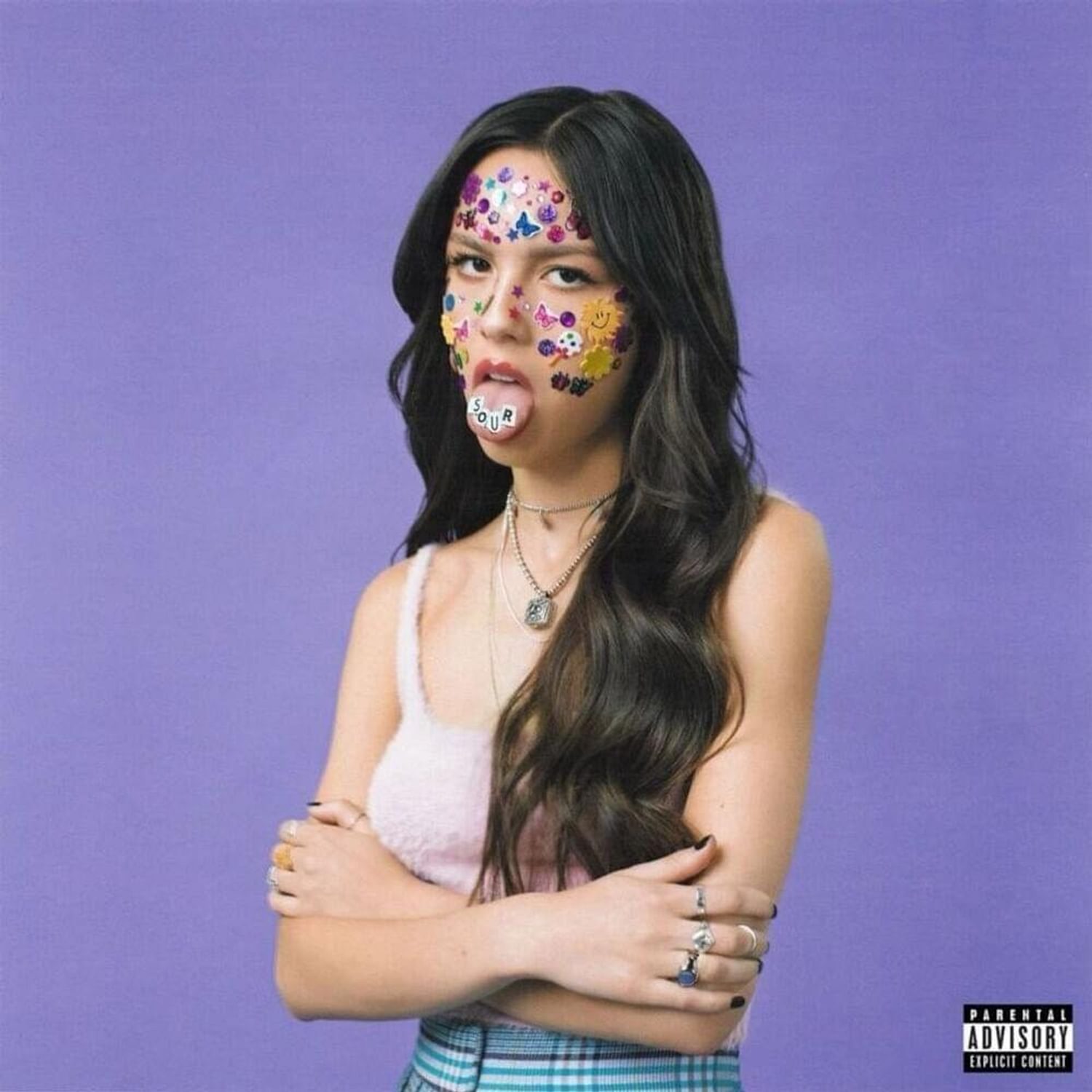 Olivia Rodrigo knows exactly how you've pigeonholed her, but she's well equipped with the skills to prove you wrong. Opening with a lilting violin, 'Brutal' sets you up for sanitised Disney Princess fodder, but with her tongue-firmly-pressed into cheek, she abruptly rips off her costume to reveal a Wolf-Alice worthy rant of all the insecurities that plague her day-to-day; anxiety, popularity (or lack thereof), wishing she was older and could parallel park. It's clever and funny and instantly sucks you into the charm of the record - a youthful tour through heartbreak angst that only falters when it plays too safe.
To have amassed so much romantic woe at the age of 18 is a testament both to her natural storytelling talents and the visceral, dramatic nature of being a teenager, where even the most fleeting of kisses is worth immortalising in song. When it works, it really works; 'Good 4 U''s R&B-verse-meets-pop-punk-chorus would have slotted immaculately onto the Freaky Friday soundtrack, while 'Deja Vu' is the perfect bedfellow to Conan Gray's 'Heather', a 'Don't know what you're missing' fantasy that thrives under chunky drums and painfully relatable snark.
As moving as it all is, you can't help but wish that 'Sour' reflected more of the 'acceptance' phase of grief. At a time where we've all learnt a little more about the problematic internalised-misogynies of hating on other women in order to make yourself feel better, there's only so many doses of 'she's prettier/smarter/cooler than me' bitterness that you can swallow in one sitting, even when you know exactly how the feeling goes. By the time 'enough for you' heaves another "maybe I'm not as interesting as the girls you had before" you can't help but want to give her young shoulders a shake, drawing the curtains open and encouraging her to give herself a try. Maybe focusing on somebody else is the key to respite; album closer 'hope ur ok' is a real highlight, markedly different in its perspective as it reaches to a struggling friend: "his parents cared more about the bible / than being good to their own child". It's Olivia at her best; observational and emotional and sincere, all the things that her fans love about her most.
There's still no knocking the poetic magic of 'Drivers License', and indeed if you break 'Sour' down to individuals, everything is executed with A* precision, a keen student of the songwriting school of Taylor Swift and Lorde. But the balance is off, and Olivia seems to know it; frequently she berates herself lyrically for being overemotional, and when she sings about social media comparison on 'Jealousy, Jealousy', she gives herself the answer in startling detail; "I know their beauty is not my lack / But it feels like that weight is on my back /…I think I think too much 'bout kids who don't know me". Her honesty about her insecurities might have made her a star, but in the moments where she finds the courage to be more than a victim, Olivia Rodrigo truly soars.