Album Review
PJ Harvey - The Hope Six Demolition Project
3 Stars
This isn't the best or the bravest music of her career, but Harvey continues to pave new ground.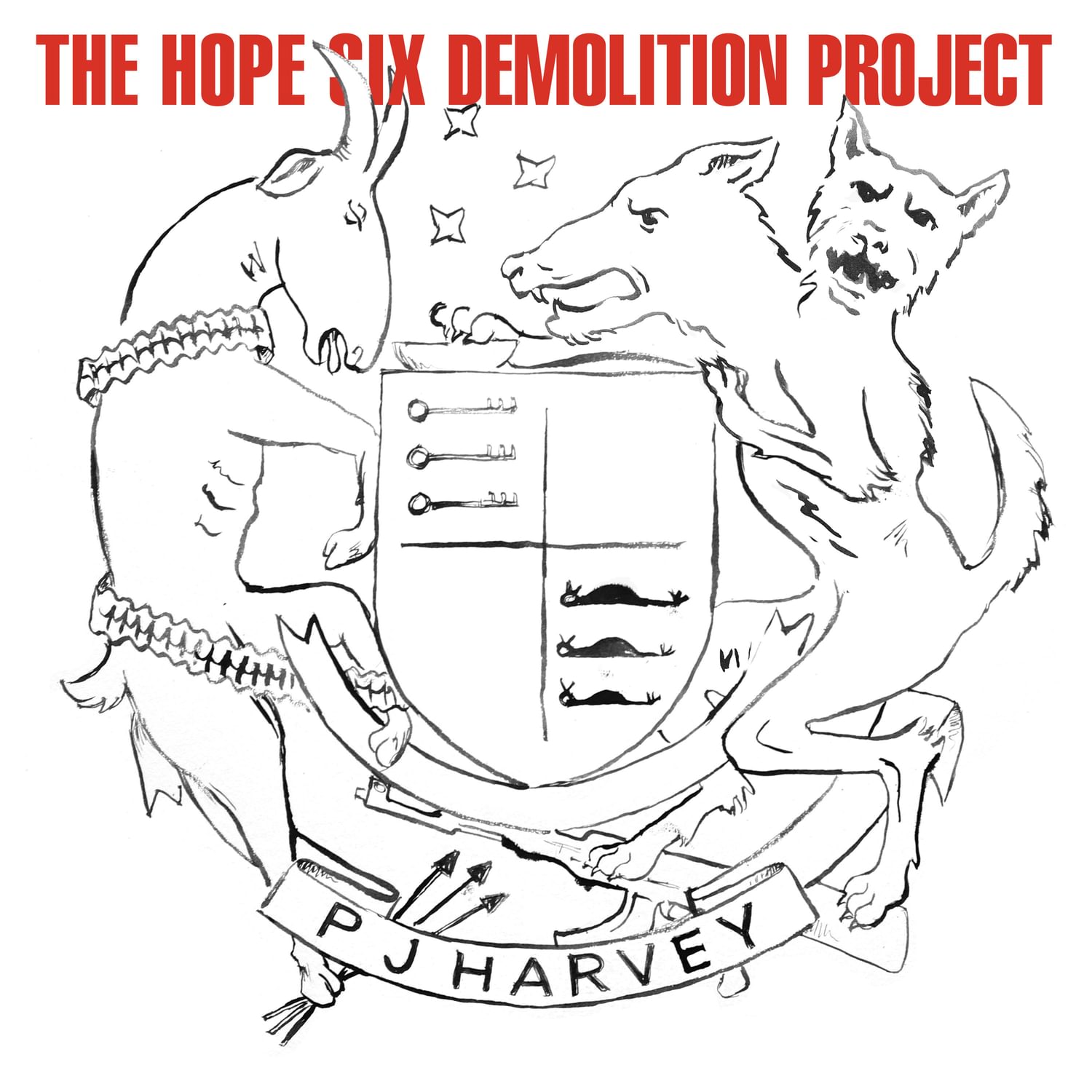 PJ Harvey's last album, the Mercury Prize-winning 'Let England Shake', was rooted in one country. Wartime atrocities shared the spotlight with Dover's white cliffs, in a vulnerable portrait of a confused Kingdom. With 'The Hope Six Demolition Project', Harvey's leaving Old Blighty for pastures new, but that hasn't stopped her music from being rooted in location.
Every song on this world-spanning journey carries a different sense of self, linked to the smells and sights of different cities: 'The Ministry of Defence' marches on with imperialistic might like a paranoid superpower; 'The Orange Monkey' climbs mountains and "jagged shells"; closer 'Dollar, Dollar' is the sound of street markets and traffic-filled streets. By capturing separate corners of the world, Harvey manages to point out striking contrasts, without making direct or meaningful commentary of her own. Which is fine, depending on who you ask, be it loyal Harvey-ites or Washington, D.C. politicians. She might not have set out to make a political record, but 'The Hope Six Demolition Project' is definitely one of those.
Back in January 2015, Harvey, John Parish and Flood recorded parts of the album in front of the public, at London's Somerset House. One ticket bought you forty-five minutes' time watching Harvey through one-way glass. In those sessions, the full band were all smiles, gliding through new material with the confidence of musicians at the top of their game. It doesn't translate, here. This can come across as a serious record, an extension of 'Let England Shake''s dramatic commentary. She sings about "land undisturbed by human hands," and several tracks can be perceived as cutting criticism of the world's greedy default streak. If only she went a few steps further and provided answers, or at least a more fully-fleshed version of her own perspective. As it is, she sounds like she's jet-setting around the world on a two-week getaway, with only brief opportunities to explore new places.
This isn't the best or the bravest music of her career, but Harvey continues to pave new ground. This time, she takes that responsibility very literally, exploring new places and inviting listeners into her strange universe.
Read More
Featuring James Blake, Romy, Marika Hackman, yeule and more.