Album Review
San Cisco - Gracetown
2 Stars
The songs are sweet and the melodies are there, but the record can seem a little two-paced.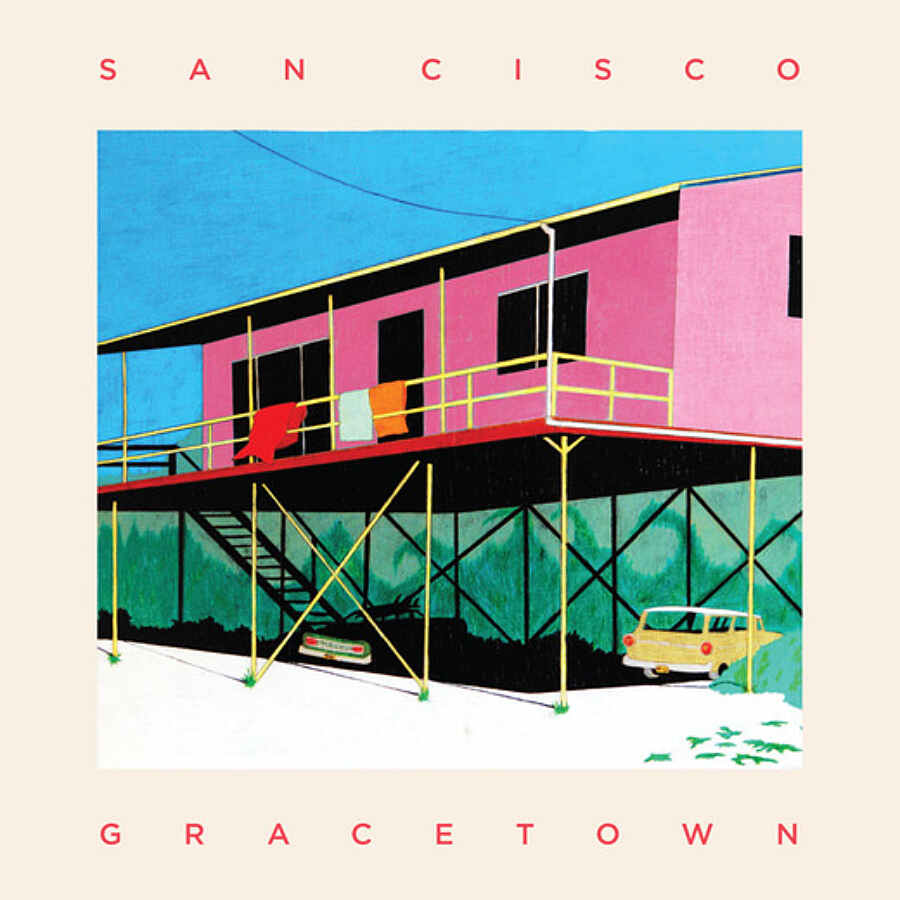 'Gracetown' isn't the right name for this album unless you've been there – the real place. It's in Western Australia. It's grey and small in winter and bright and blue in summer. Grace can mean majesty and poise, but this album wasn't written in grand ballrooms with heavy pianos. San Cisco haven't gone theatrical, and definitely not classical – but they've looked back. And they've done it in that town, Gracetown… Looking back and the antipodean summer sum this up.
Tracks two and three, 'Too Much Time Together' and 'Magic' are chunky drums and up-floating guitar notes. But they're also songs totally indebted to nostalgia. That's shown musically with the 60s rock, scuzzy kaleidoscopic 'Run', but these are also songs about looking back: back at girls, then boys, as Jordi Davieson then Scarlett Stevens alternate on the mic. And despite being along the trajectory of their previous work, pop in ambition, there are far more slower numbers and way more space. But every song, it seems, is about loving someone. Explicitly. And obviously.
And sure, love will always be a staple so long as San Cisco wear short-sleeved shirts (they always will). But there's something grating about the tone of all these confessions… not many of these songs seem to be in the present, and not many of them are profoundly unique or a thought that engrossing. And if you've ever liked someone (you have), you'll have probably thought lines far more personal and worthy than the ones that ended up on this album. But San Cisco's ear for their own ability is catered for and so, most musical ideas on here are worthwhile.
The songs are sweet and the melodies are there, but the record can seem a little two-paced. Sure, this is a record written for and by summers, and love is two paced – it happens, then it goes. You can't stay swimming in Gracetown forever. But why didn't San Cisco do a few more things, feel a few other feelings, when they were there?