Album Review
Temps - PARTY GATOR PURGATORY
3-5 Stars
This ambitious project can be an oblique listen but his enthusiastic delight in experimental, underground music is on full display.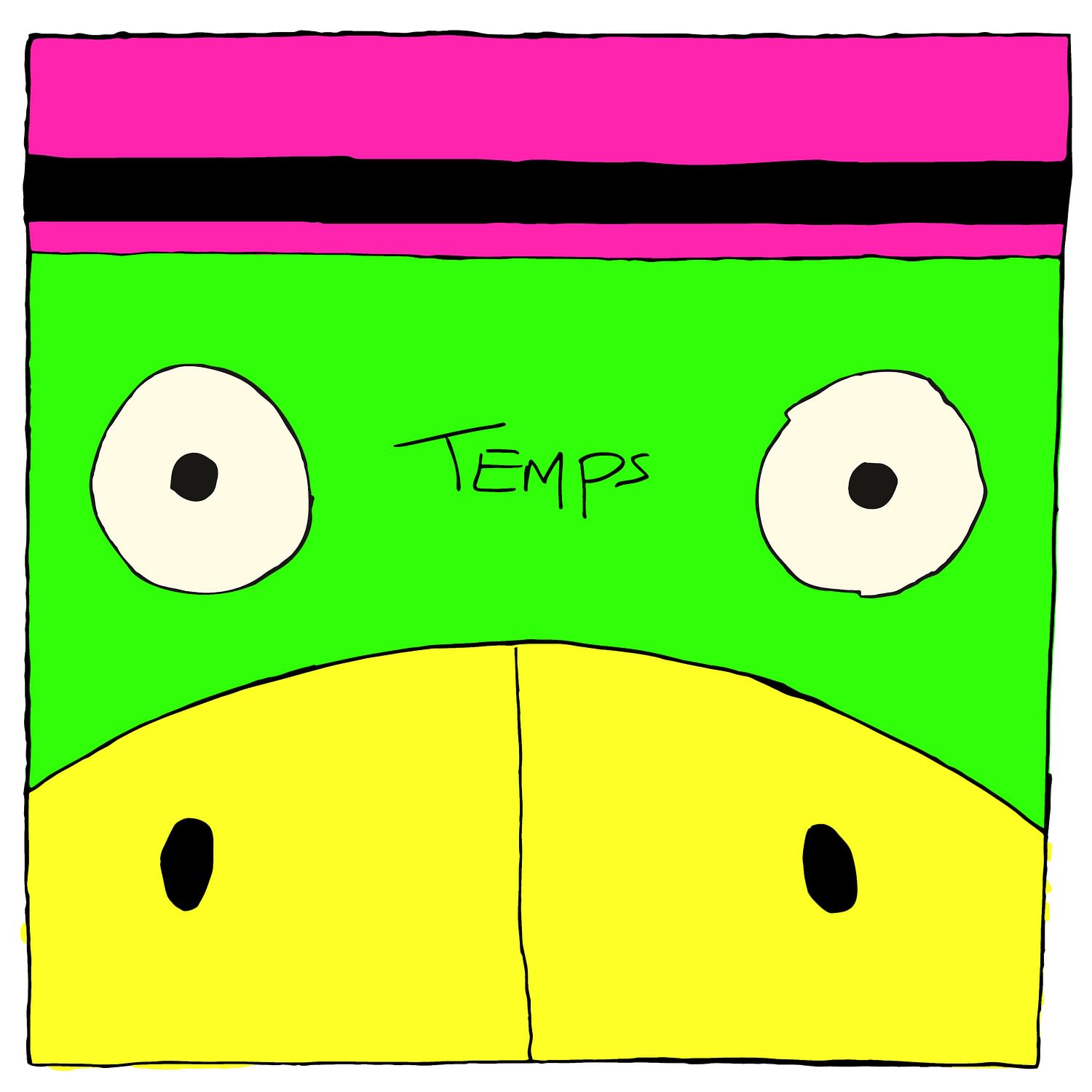 Comedians making music can admittedly be a bit of a mixed bag. After all, for every Tim Minchin's Matilda, there's Peter Kay's Geraldine, and for every 'Three Lions' there's a 'Free Love Freeway'. Temps is James Acaster's debut professional venture into swapping monologues for melodies and, as you might expect from a comedian who trades in whimsy and surrealism, this album is far from straightforward. After a mockumentary about him becoming a musician was canned due to COVID, he was left with only a handful of drum tracks and a newfound itch to scratch. Rather than let the tracks go to waste, he enlisted an ensemble of 40 of his favourite musicians and stitched together 'Party Gator Purgatory'. The one constant through the album is the jazz drumming of Polar Bear's Seb Rochford but layered on top of this is a genre-melding hodgepodge sourced from James' "DIY Gorillaz" that covers everything from hip hop to alt-rock to gospel.
The album throws out traditional song structures (the repeated refrains of 'Partygator R.I.P' are the closest thing to a chorus across its 10 tracks), so the highlights come in moments rather than tracks. 'Kept' sees Xenia Rubinos return to her 'Black Terry Cat' sound as she riffs over a Jack White-adjacent guitar part. The trip hop beat in 'at(moves)' allows Wheelchair Sports Club's verses to interweave with dexterous sax solos, and Shamir closes proceedings with a showstopping vocal performance on 'slowreturn'. Overall though, this album is a bewildering experience. Most tracks are clashing cacophonies as guests compete for space over whirlwind drumming. 'Partygatorresurrection', for example, opens with a crisp Open Mike Eagle rap but then continues with the phrase "a surprise birthday party" being repeated for 45 seconds before ending with dueling keyboard and guitar solos.
As a whole, this ambitious project can be an oblique listen but Acaster's enthusiastic delight in experimental, underground music is on full display.
Read More
Featuring James Blake, Romy, Marika Hackman, yeule and more.