Album Review
The Flaming Lips - King's Mouth
4 Stars
Not a step misplaced.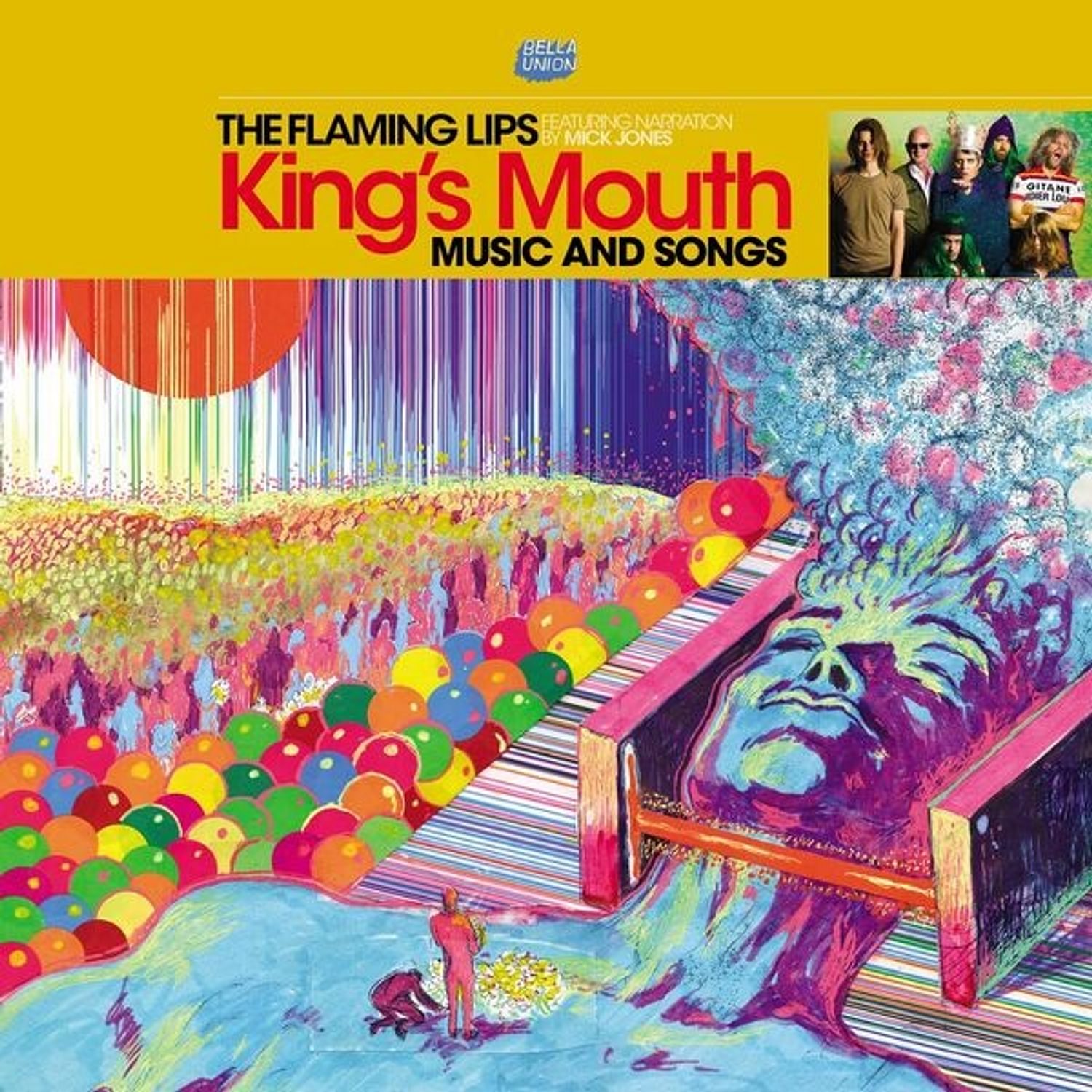 The 15th album by The Flaming Lips is compiled of tracks created for singer Wayne Coyne's immersive art installation of the same name. 'King's Mouth' was first conceived in 2015 as an "Immersive Head Trip Fantasy Experience" partially-inspired by a Japanese game show where ham-laden contestants had to face a hungry kimono dragon. It developed into a phantasmagoric spectacle of that pushed boundaries even by The Flaming Lips' garish standards.
The musical accompaniment to the installation works perfectly as a concept album, where heady instrumentals and psychedelic pop nuggets are intertwined with swelling strings and a nursery rhyme story narrated by The Clash's Mick Jones.
As Jones tells the tale of a child who grows up to be a king, we find Wayne lullabying "you're the biggest baby" over acoustic guitars, programmed beats and alien synth whirrs on 'Giant Baby'. 'How Many Times', meanwhile, is a giddy highlight, featuring a chorus of pitch-shifted voices cyclically counting from one to eighteen as Rhodes piano twinkles and acoustic guitars strum. 'Electric Fire', then, features doomy white noise and orchestral drum strikes before we are informed of the tragic fate of the album's protagonist.
The album climaxes with layers of piano and guitar on the elated closing ballad 'How Can A Head' with not a step misplaced on the journey to get there. Long live the king!
Read More
Popular right now
Featuring James Blake, Romy, Marika Hackman, yeule and more.