Album Review
The White Stripes - Greatest Hits
5 Stars
It's almost as if we're primed to rediscover the band all over again.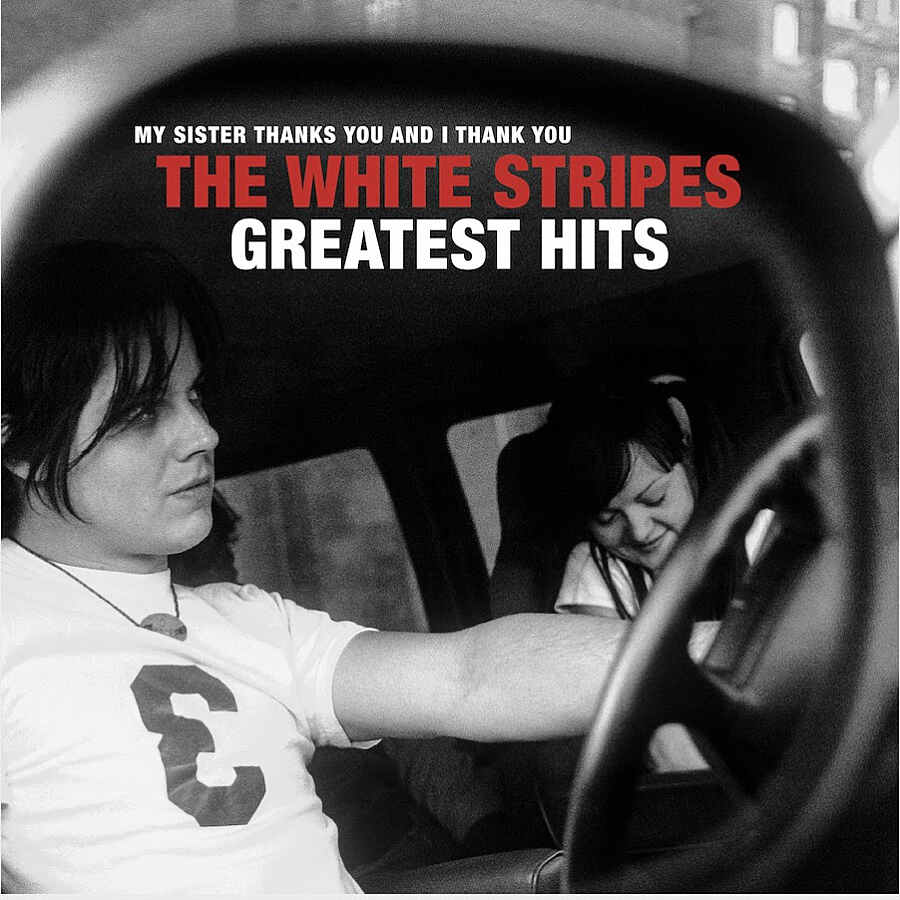 It was no great surprise when the White Stripes announced they were no more back in early 2011. Since calling their 2007 tour short due to Meg White's "acute anxiety," Jack White had released two albums with the newly-formed the Dead Weather, a second with the Raconteurs, and despite his repeated claims of the duo's imminent return to the studio, there had only been a handful of joint public appearances. The split was, they reasoned, "to preserve what is beautiful and special about the band."
The title 'Greatest Hits' can only be indicative of a continuation of the pair's playfulness: sure, they're responsible for one of the biggest global sporting chants, but with a grand total of three Billboard Hot 100 features in the US (though a not inconsiderable five UK Top 10s here), the record feels more like opening a time capsule than self-congratulation; as if that 2011 statement locked a door we're only now allowed to peek back into. Also crucially, many of the songs here were never even released as singles.
And sure, it's not as if their work has disappeared in the interim - but like 'Smells Like Teen Spirit' before it, by the time 'Seven Nation Army' hits to close this collection, you remember just how great the song is, its genius having been lost in its ubiquitousness. The non-linear tracklisting helps, too: we might start, as they did, with 1998's 'Let's Shake Hands', but by skipping from 2000's yelping 'Hello Operator' to the slow-building 'I'm Slowly Turning Into You' from 2007's 'Icky Thump', back from their take on Burt Bacharach's 'I Just Don't Know What To Do With Myself' from 2003's 'Elephant' to the stomping 'Astro', from the charming 'Apple Blossom' (2000) to the sprawling 'Blue Orchid' (2007), the breadth and depth of how much they did while still keeping it (relatively) simple is so evident.
Plus by sequencing the record as a live set would be - the highest-charting singles are scattered throughout, the beautifully nonsensical 'I Think I Smell A Rat' featuring before a final big three - it's almost as if we're primed to rediscover the band all over again. Which is no small joy.