Album Review
US Girls - In A Poem Unlimited
3 Stars
For a dark protest record, 'In a Poem Unlimited' is instantly danceable.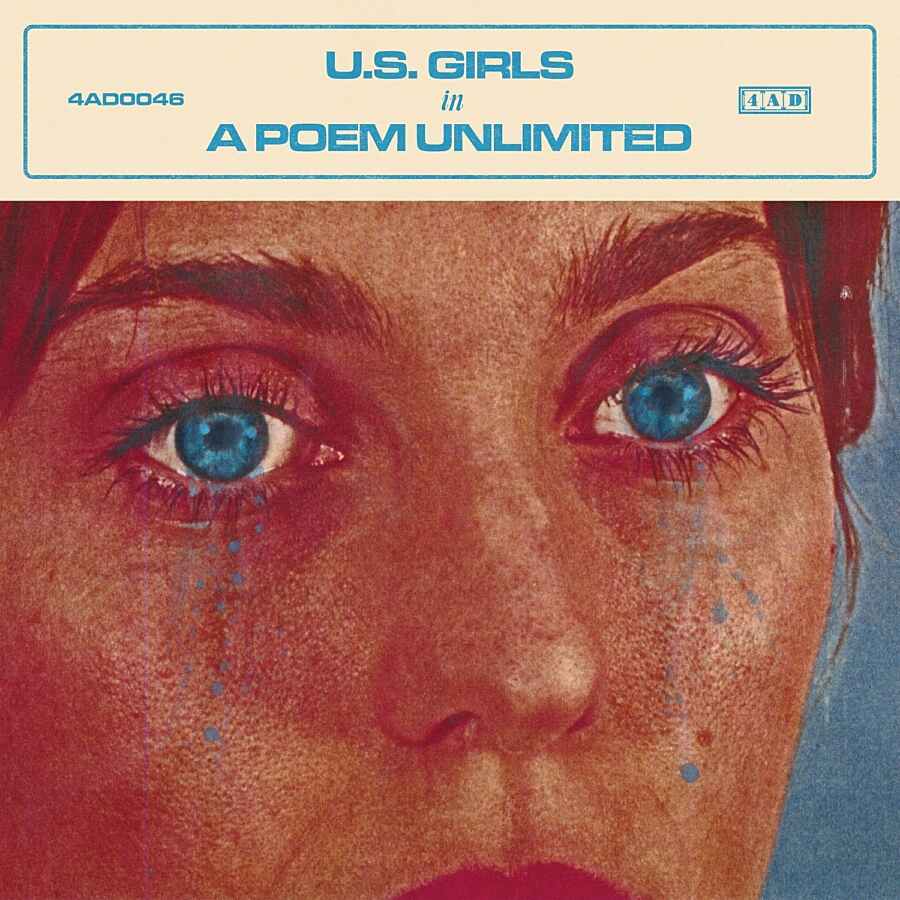 Once the sensual breathiness of 'Velvet 4 Sale' gets going, the sixth studio album from Toronto-based US Girls (Meg Remy) has an unmistakable swing to it. This opener bounces with a conga-infused groove and a wobble bass, swirling underneath the mysterious cream of Meg's vocals. Meg is a multi-instrumentalist, and with the help of instrumental collective The Cosmic Range, whose improvised psychedelic, jazz and propulsive dance music infiltrates this record, horn melodies and percussive rhythms sit at the forefront of this wide-ranging soundscape.
The album is listed as a protest record – and Meg finally lives up to the plurality of her musical alias as these songs act as intimate character studies of women grappling with power and identity. On 'Incidental Boogie' a woman is physically abused, the abuse leaving so little visible evidence that she must still go to work. On old-school R&B-sounding track 'Pearly Gates', a woman seduces St Peter in order to enter heaven. But Meg is careful not to make her politicism alien, and includes her own straight-talking personal artistic worries too: "Why do I lose my voice when I have something to say?" she asks herself, again and again, on a 30-second track of the same name. Both methods of storytelling cut just as powerfully.
On 'M.A.H' Meg sounds like Madonna, howling over a revved-up bass line and fuelled by avant-garde urges. Synth-heavy 'Rosebud' sits at the emotional core of the album. The delicacy of her voice cuts through her razor-sharp lyrics: "Let's face it / Admit it's all related," she sings.
This is a political collection more easily listenable than ANOHNI, and more danceable than Björk. But the message of US Girls hides under an instrumental output which is far more intriguing than its lyrics – the music is a bit too good for its political musings to be wholeheartedly focused on.