EP Review
cumgirl8 - phantasea pharm
3-5 Stars
Infectious enough in their playful, hodgepodge freedom to be infatuating.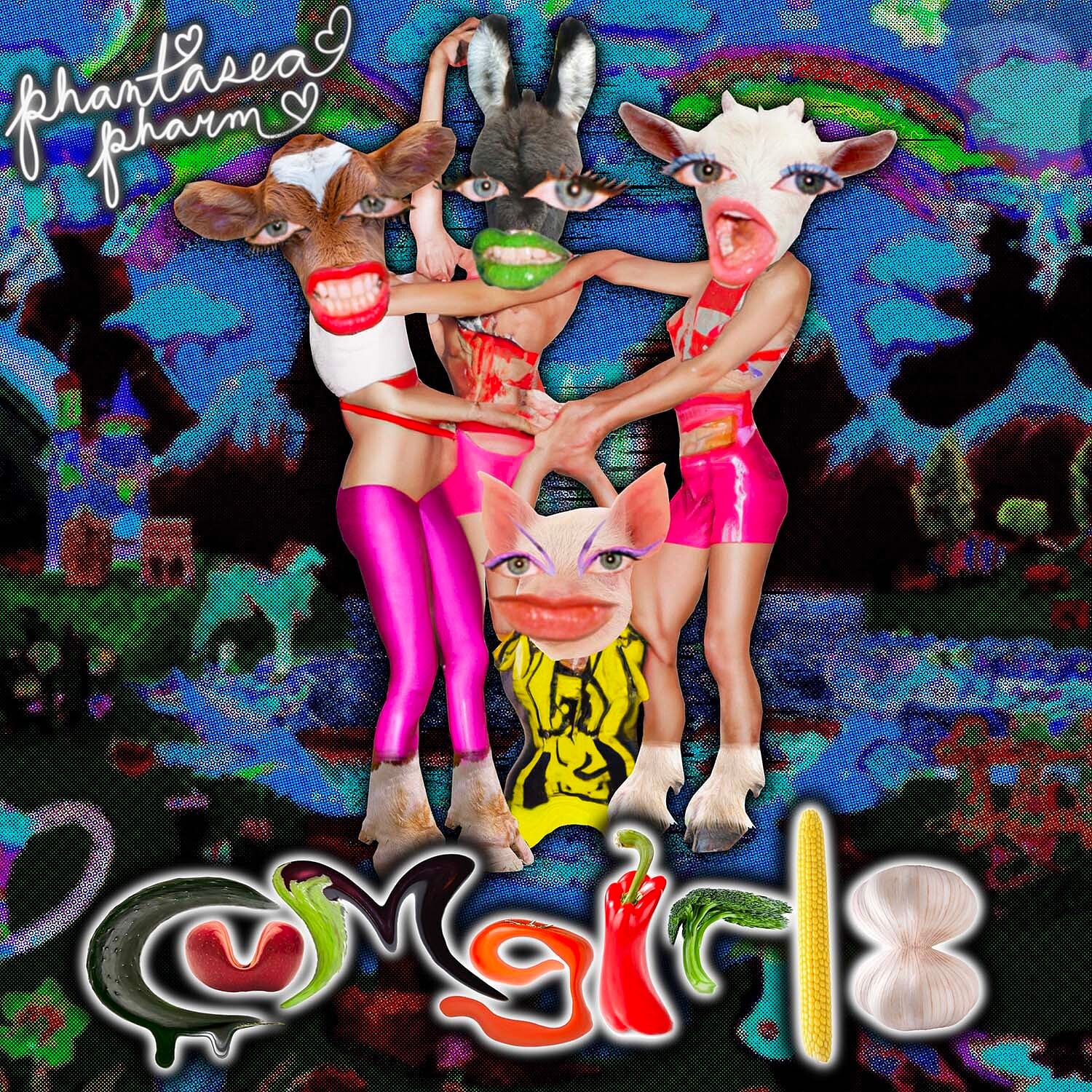 "Take out your phone / I'm on dramamine on the mezzanine / If I fall down and bleed / Take a picture of me," sing cumgirl8 collectively on the intoxicatingly electroclash 'picture party'. One of three big entries on the New York band's third EP, the six-track 'phantasea pharm', it showcases the outfit at their most fun: a parody of femme objectification, satirisation of terminally online attention culture, a bombastic synthy sound and a feature from fellow performance artist Christeene. 'cicciolina' then idolises the pro-sex, anti-war philosophies of Hungarian-Italian porn-star and politician Ilona Staller over erratic glam-rock suited perfectly to a dark, sticky venue, while the reverberating, witchy 'gothgirl1' is undeniably Elvira: Mistress of the Dark in attitude. Then, their irreverent irony reaches a cutesy peak on 'pritney LLC' (an ode to the band's manager, a "party slut" pink Pomeranian) despite an ill-fitting 'Old MacDonald'-style melody. Although on 'phantasea pharm' there's never too much commitment to a singular idea, and there's often too short a thread to tie them together, cumgirl8 are infectious enough in their playful, hodgepodge freedom to be infatuating - and maybe that's the point of their boundless fantasy.
Read More
Featuring James Blake, Romy, Marika Hackman, yeule and more.