EP Review
Johnny Marr - Fever Dreams Pt. 1
4 Stars
The polished sound of Johnny Marr putting his best foot forward.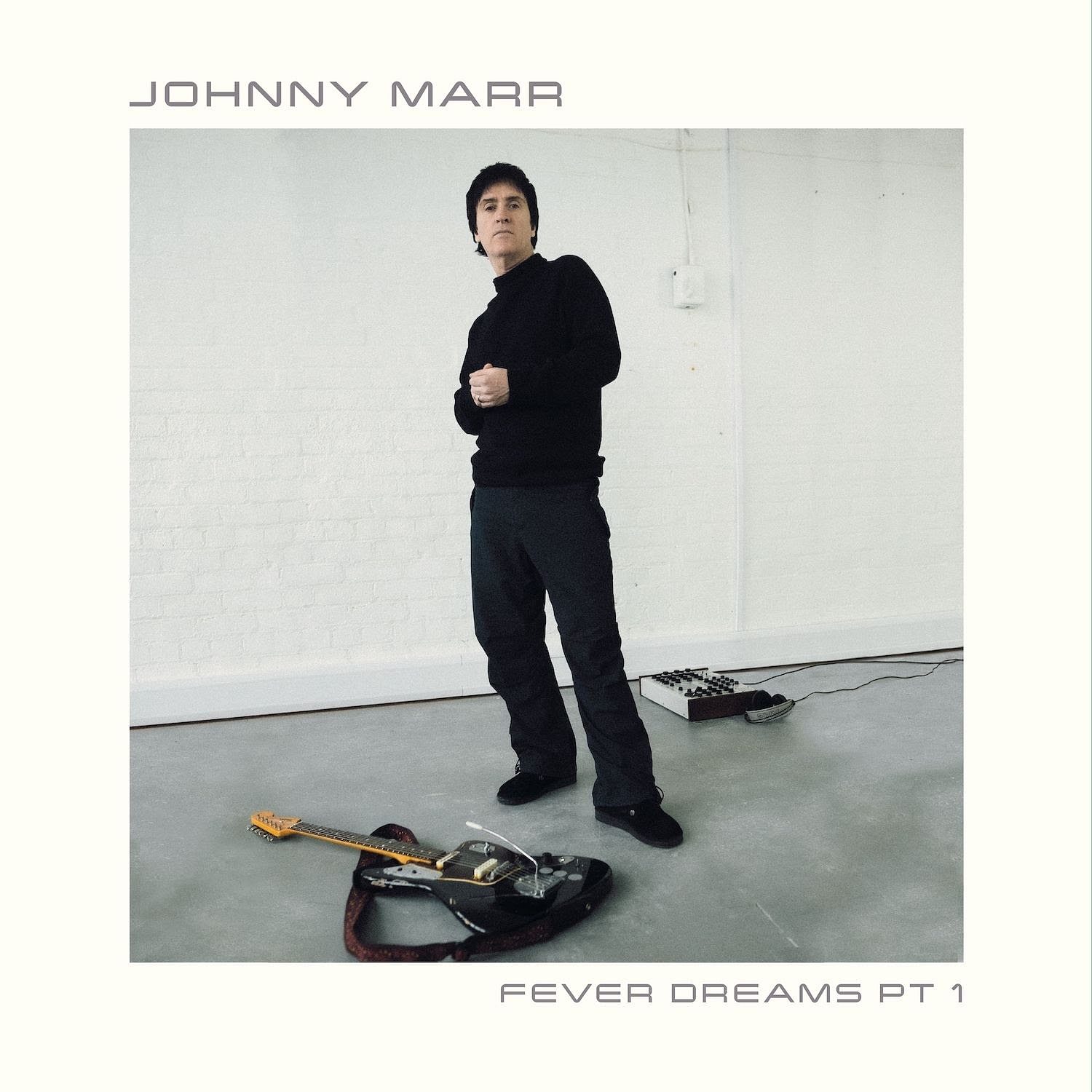 Recent events would appear to confirm that Johnny Marr has little time for nostalgia. His less-than-impressed response to Blossoms covering The Smiths with Rick Astley as frontman, suggested as such; that he equates looking backwards with moving backwards. And, on the face of it, 'Fever Dreams Pt. 1' is an exercise in progressive creative ambition. The first chunk of what will eventually be a double album, it sees him forging full steam ahead with his solo career whilst still maintaining his reputation as a prolific collaborator, most recently with Billie Eilish on the theme for No Time to Die. This first taster of 'Fever Dreams', though, also reveals that he remains in touch with his musical foundations; where last album, 'Call the Comet', harnessed his melodic mastery of jangle-pop, lead single 'Spirit Power & Soul', which opens '…Pt. 1', harks back to his work with Electronic, all swirling synths and programmed percussion. 'Receiver' follows a similar framework, although finds room for bursts of freewheeling guitar, while the panoramic reflection of 'All These Days' brings to mind the stormier side of his solo debut, 'The Messenger'. Perhaps most striking is the degree to which he zeroes in on big choruses on the EP, something especially apparent on both 'Receiver' and breezy closer 'Ariel'. For now, it's hard to know whether '…Pt. 1' is indicative of the overall direction of 'Fever Dreams', or merely one facet of it. Either way, it's the polished sound of Johnny Marr putting his best foot forward.
Read More
Featuring James Blake, Romy, Marika Hackman, yeule and more.