Live Review
Damon Albarn, The Globe, London
20th September 2021
A night with two British institutions for the price of one.
It takes a bold man to step up and attempt to fill the shoes of Actual William Shakespeare, but there are few modern musicians who've infiltrated the cultural history books in recent years to the degree of Damon Albarn.
As frontman of Blur, he's helmed the ship of one of the biggest bands to come out of this fair isle; as chief puppetmaster of Gorillaz, he repeated the trick while flipping everything traditional about what a 'band' should be on its head. He's soundtracked political shitstorms with The Good, The Bad and The Queen, brought together continents with Africa Express, created two musical productions for the stage (including 'Dr Dee' - which gets its own special segment tonight) and is on the cusp of popping out a second solo album - 'The Nearer The Fountain, More Pure The Stream Flows' - to boot.
In short, if anyone has earned the right to tread the boards on London's most storied stage, then Damon must be high on the list, and it's a moment that's clearly not wasted on the still-excitable 53-year-old either. Whether trying to lure the harvest moon into eye line above the Globe's open roof, buoying his already full stage (a set of string players are squidged into a Juliet-style balcony) with a host of guests brought in from around the world, or cheekily noting that a bouncing pit for TGTB&TQ thumper 'Three Changes' might not be appropriate (and then gleefully starting it anyway), Damon is a perfect fit for these surrounds - reverential one moment, and throwing out curveballs the next.
Indeed, it's times like this that the beauty of a special space really asserts itself. 'Lonely Press Play' and 'Poison Tree' ring out into the open night sky as a thousand goosebumps break out over the crowd, while tracks from 'The Nearer The Fountain…' - an album made in response to the landscapes of Iceland - retain a little more of the majesty and emotion they were likely built on in these surrounds.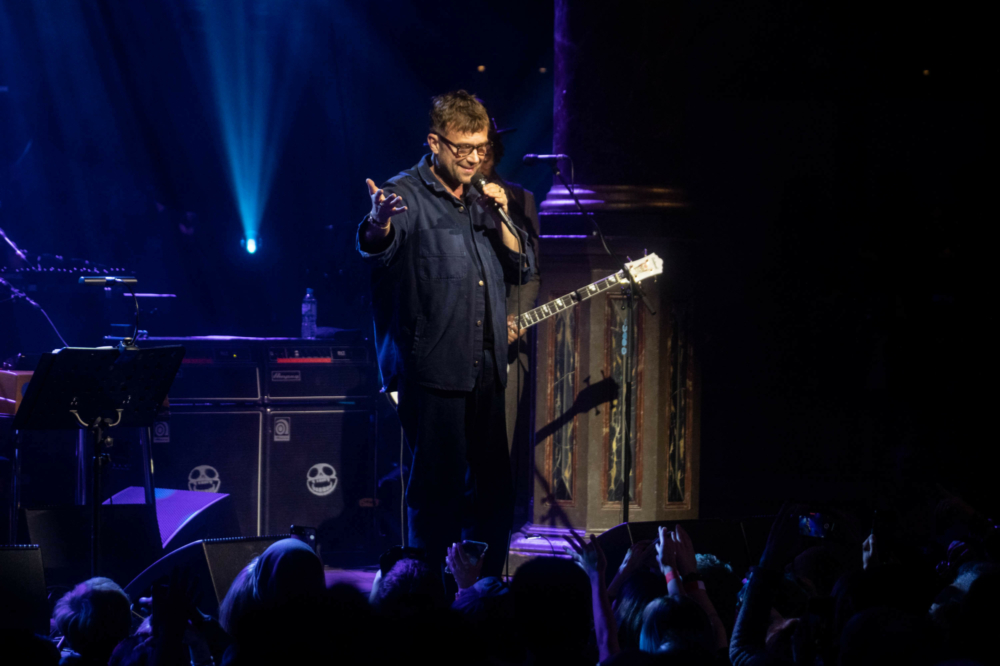 A mid-section that sees Damon focus on a portion of tracks from 'Dr. Dee' - bringing out countertenor Christopher Robson for a genuinely jaw-dropping rendition of the project's 'Edward Kelly' - would feel indulgent in a festival or traditional venue setting, but here it makes total sense. There are crowd-pleasers from across his career littered throughout tonight (a twinkling 'On Melancholy Hill', a swooning, cathartic 'Out of Time') but it's perhaps these more unlikely highlights that categorise the night: a memorable, unusual gig chosen not merely for novelty but because it absolutely fits its performer like a glove.

And at the centre of it all, among the clutch of fans pressed against the rim of the stage singing every word, there's no one - as always - who's having a better time than Damon himself. Without the usual metres of barrier space that separate the stage from the crowd at a large venue, you can see him completely lost in it, grinning like a maniac, conducting this strange and varied spectacle of his own making. Music is and has always been the thing he loves - play on, we say.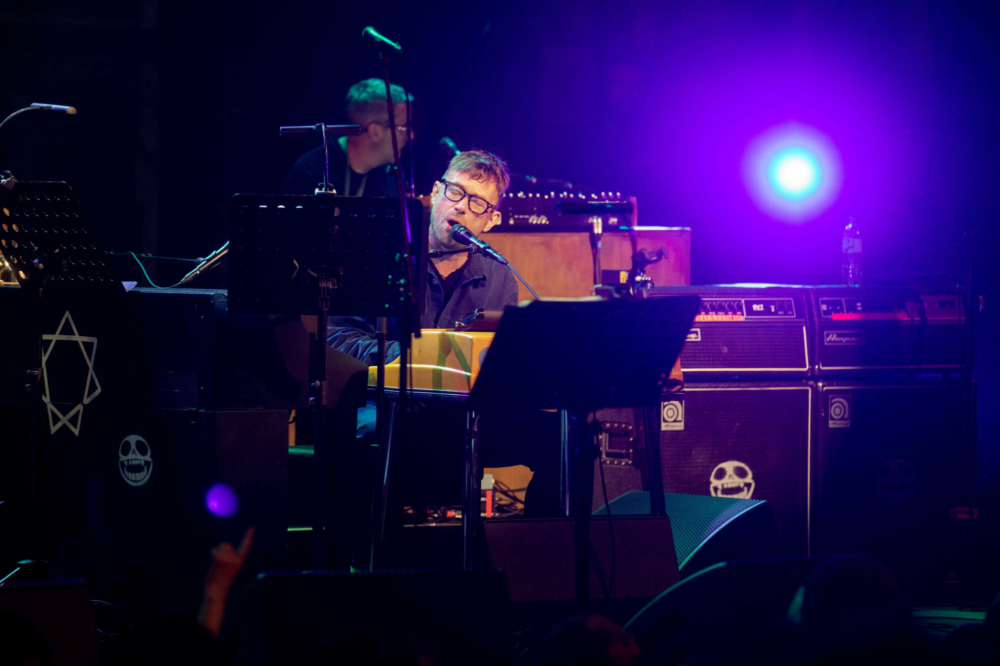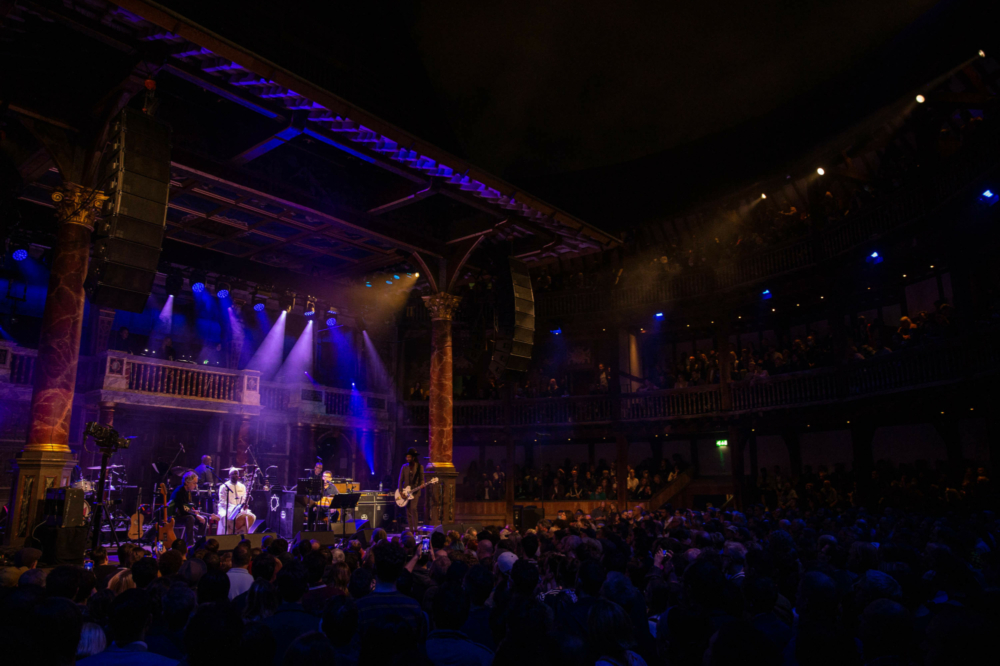 Read More