The festival is more than capable of offering unique treats in an impressive array.
Manchester's Parklife, taking over the city's Heaton Park for the weekend once again, is more than capable of offering unique treats in an impressive array. Following the beepy fun of Yaeji, man-of-the-moment slowthai delivers an exhausting, exhilarating set of pure bombast on Saturday. By the time he arrives at Mura Masa collaboration 'Doorman' the crowd is a shaking, coiled spring, ready for the frantic, agitated explosion to follow. A provocative showman, it's not hard to imagine he'll be doing this to crowds for some time to come. The Sounds of the Near Future stage then maintains its impeccable run with an hypnotic, intricate set from Earl Sweatshirt, and some old school flavour from the decidedly new school Loyle Carner. Plus, another bonus, the tent has a roof, which the Saturday deluge really called for.
Earl Sweatshirt himself titled a brilliant album "I don't like shit, I don't go outside", and it's an attractive sentiment, but if you liked Dave at this point you did have to go outside. Dave would make it worth it though, right?
Obviously, he did. Layering introspective soul-searching like 'Streatham' with earth-shaking full-on classics like 'Thiago Silva', Dave passes what could be a headliner-audition with flying colours. He even does it all with torn ligaments, he notes, seemingly in comparison to Cardi B's last-minute pull out.
Down Cardi B, but up precisely no one as Mark Ronson fills in from lower down the bill, the night instead ends with Christine and the Queens. A nuanced, theatrical and impeccable set delighted the small group of hardcore fans, yet would have done little to convert those filling the Cardi void.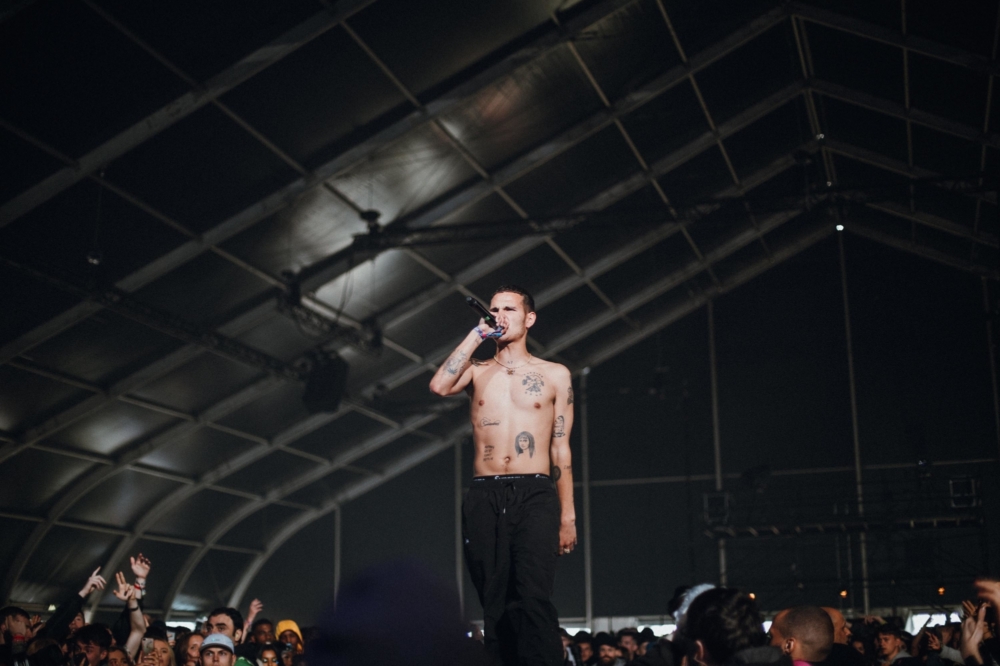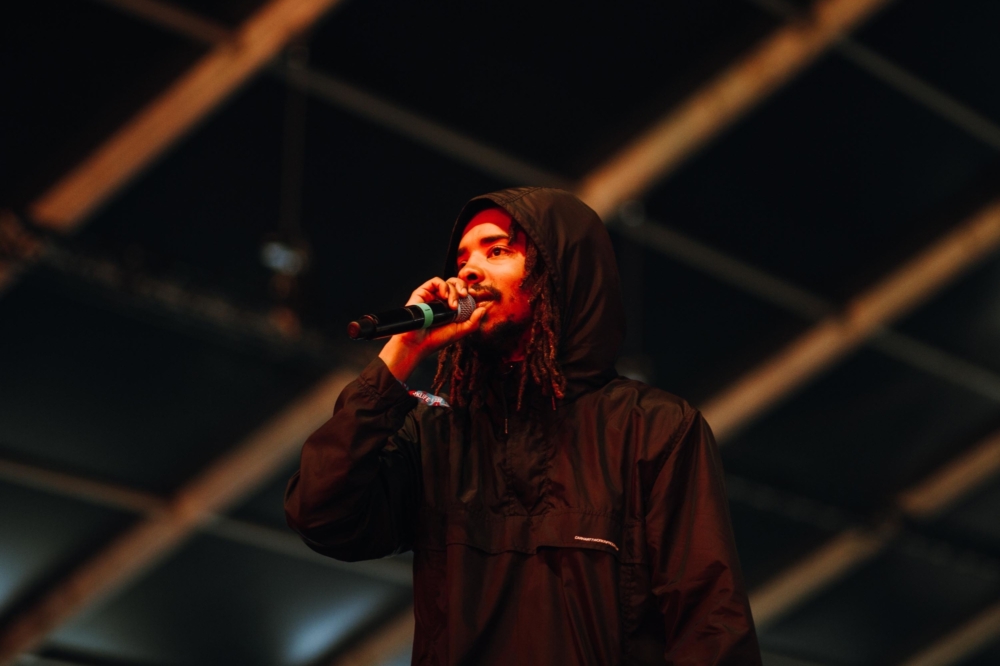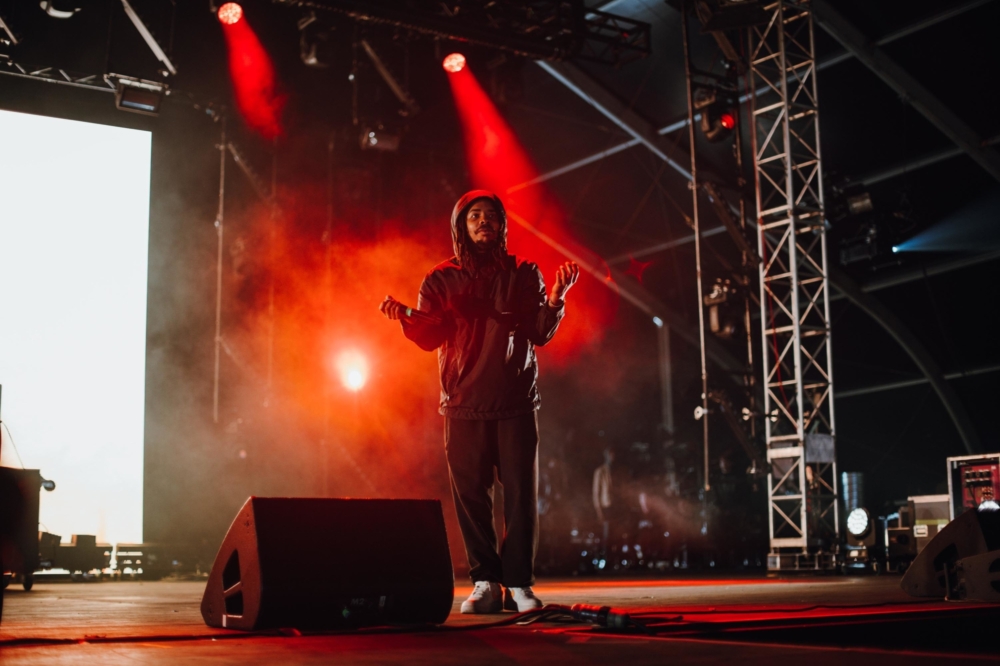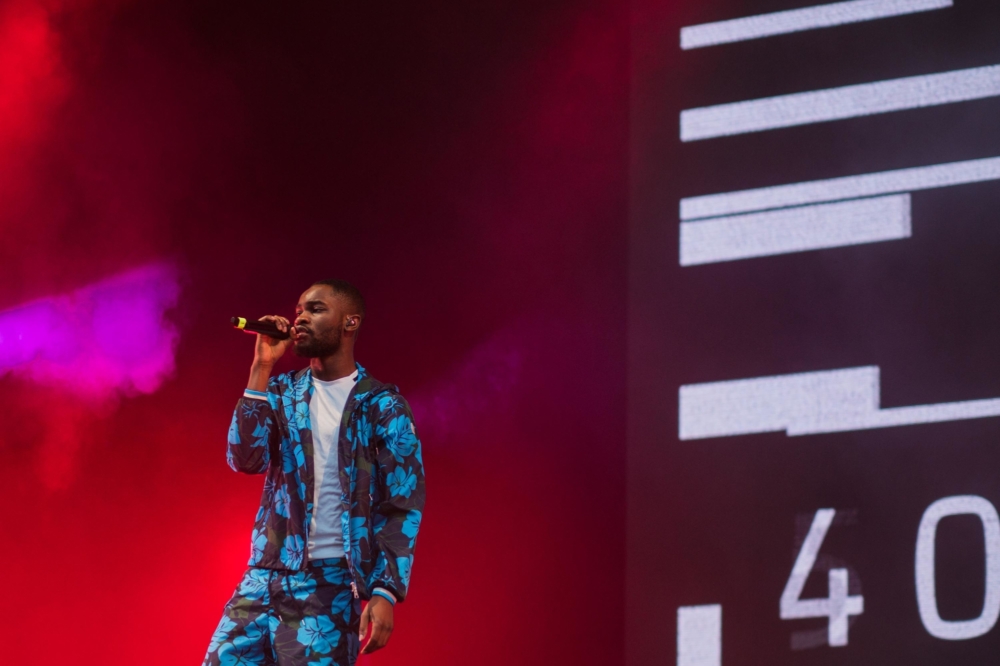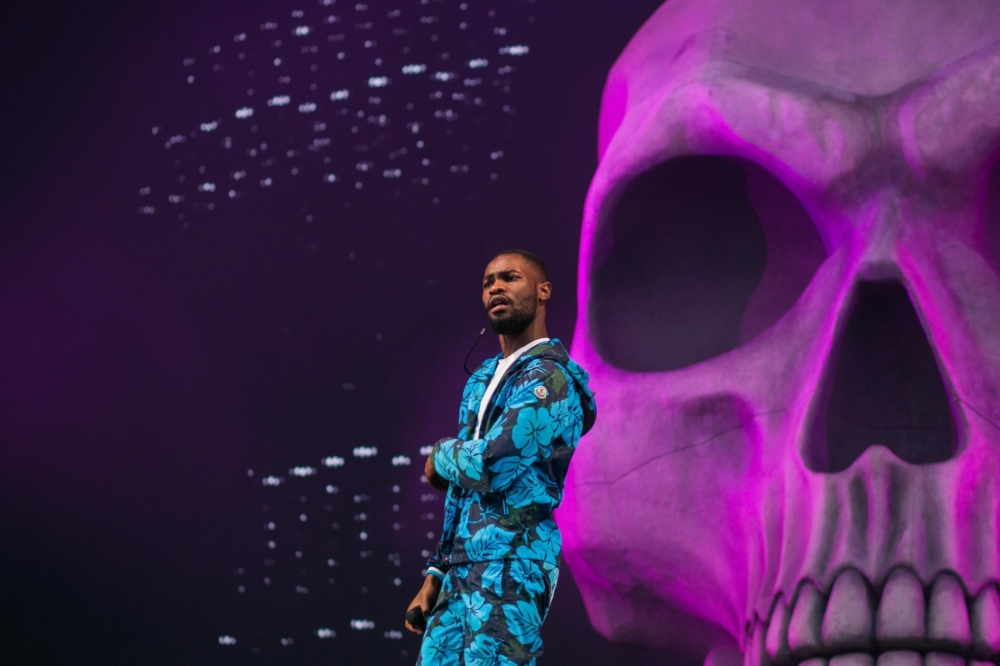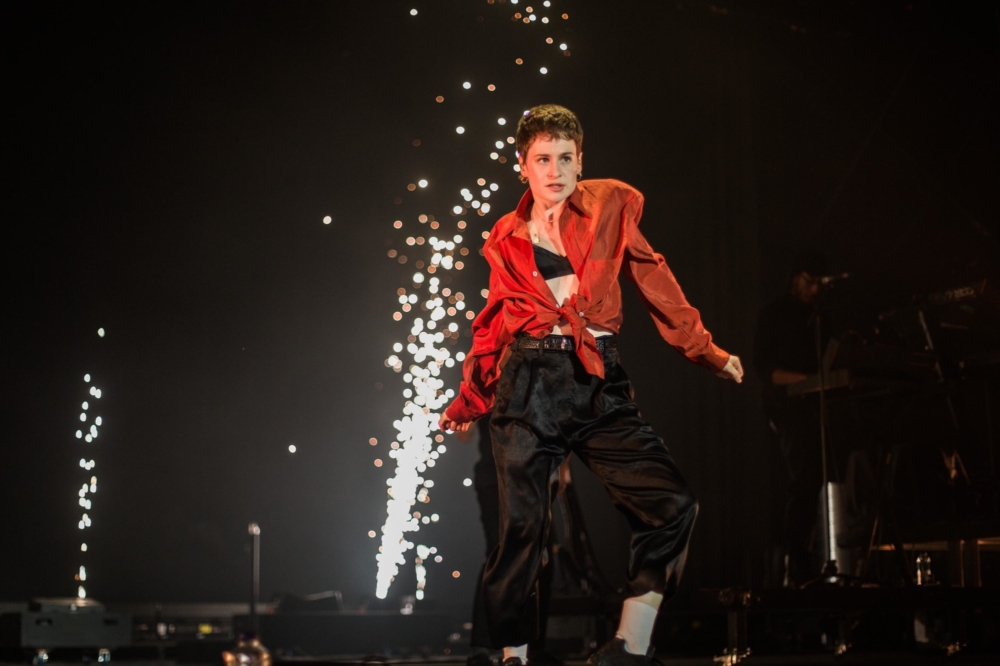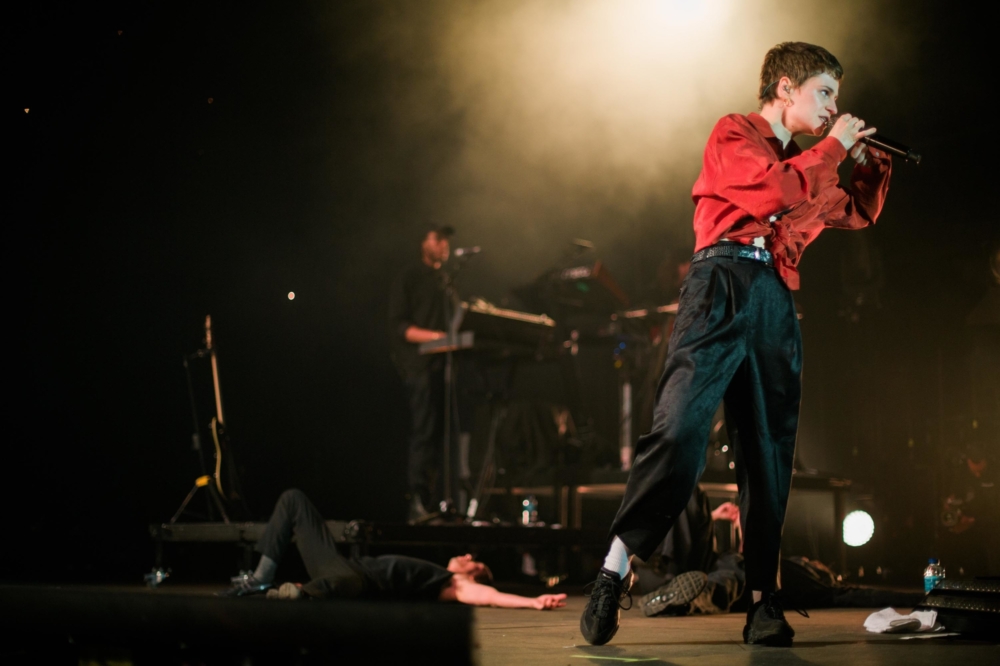 Sunday, it was promised, would provide a break from the rain. Sunday, as it turns out, is part of a vicious weather-based lie. Not that anything can steal the sunshine from openers Easy Life, with their jaunty off-kilter pop. There are more hooks than a midday starter could ever need, but it sure doesn't hurt, and only contributes to the feeling the Sunday is weirdly accelerated.
When hundreds of people arrive, excited, for glitch rapper JPEGMAFIA in the early afternoon, it underlines one of the most encouraging facts of Parklife. The crowds are all in: it's either raucous or utterly dead. The sink or swim, livewire atmosphere brings the most out of acts who can cope with the demands. As an erratic, loud, fearless and controversial rapper, JPEGMAFIA can certainly cope with it. He even makes a point to unretire a previously retired song, just to let Morrissey's home town know how much he hates Morrissey, to which they proudly cheer.
While Saturday's highlight may have been up for discussion as 2019's rap album of the year, there's no doubt that Sunday's best set revolved around 2018's rap album of the year, as Pusha T's MC was kind to remind everyone. Not that they disagreed. By most counts a full playthrough of an album as good as 'Daytona' would be a treat, but Pusha brilliantly orchestrates the party of the weekend. Opening with three tracks from it, Pusha dropped verse after verse from older favourites before closing out the record and hitting on bigger and bigger collaborations. Small groups of youngsters who'd been carefully, if frantically, avoiding the rapidly forming and dissolving moshpits are eventually lost to the all-out chaos of Kanye collab 'Mercy'. The whole tent becomes a mosh pit. Every last drop of energy is expended and Pusha played out another bouncing goodbye with Future team-up 'Move That Dope'.
Soaked, repeatedly, and now strained at every sinew, the Sounds of the Near Future stage leaves its world-class rap offering there, to be followed by an altogether more restrained slide into the night with Jungle, Mura Masa and Solange. 'Busy Earning' is fast becoming a festival staple that can set off any crowd, and Jungle ably deliver one of the most aesthetically pleasing spectacles of the weekend with their wall-of-lights stage show, while Khalid croons his way into the hearts of a rainy main stage.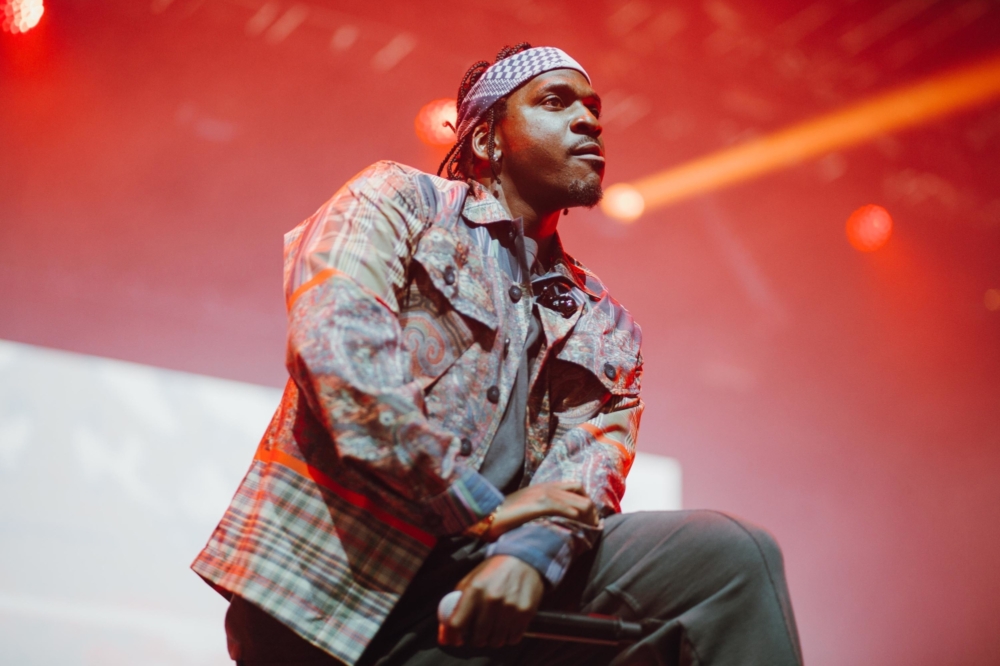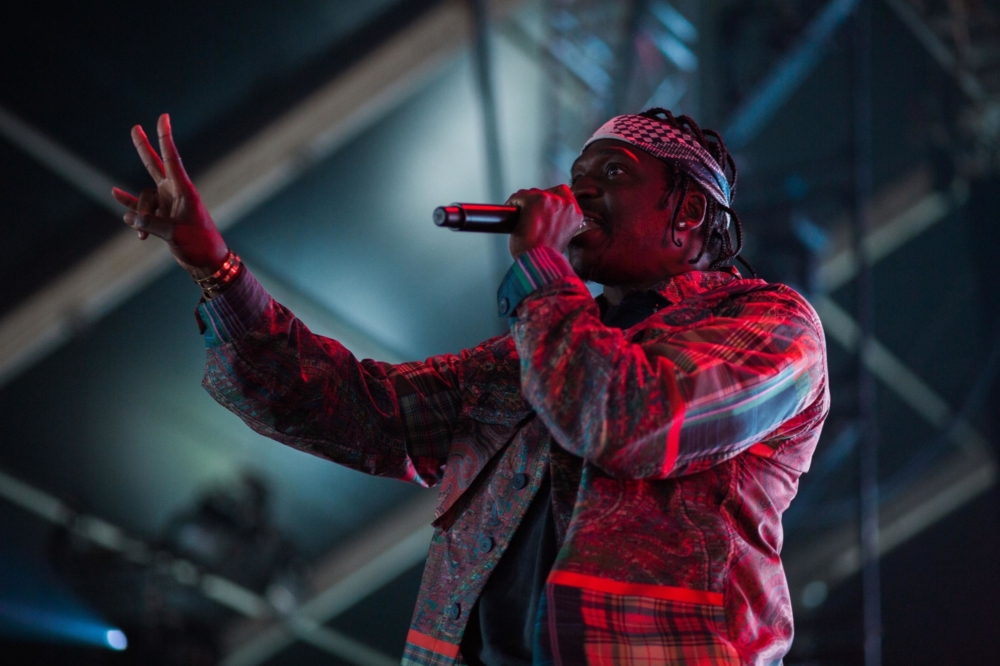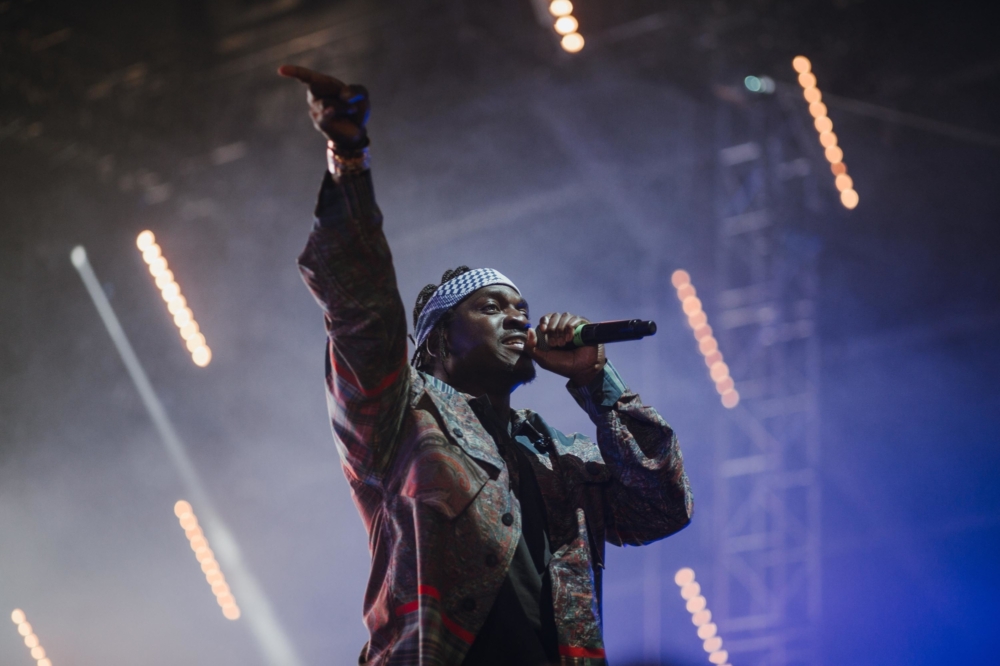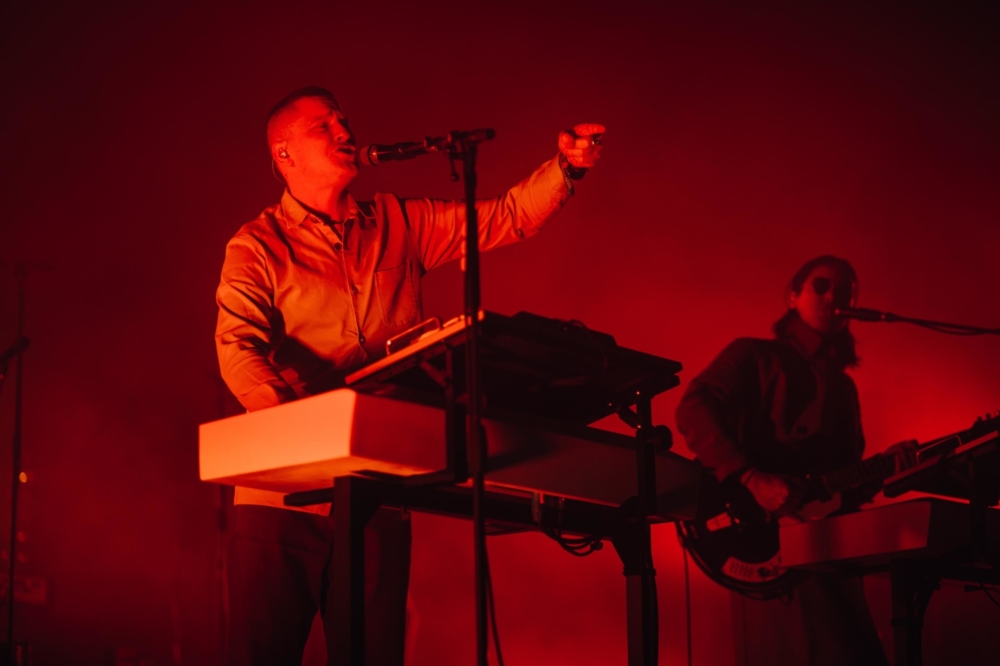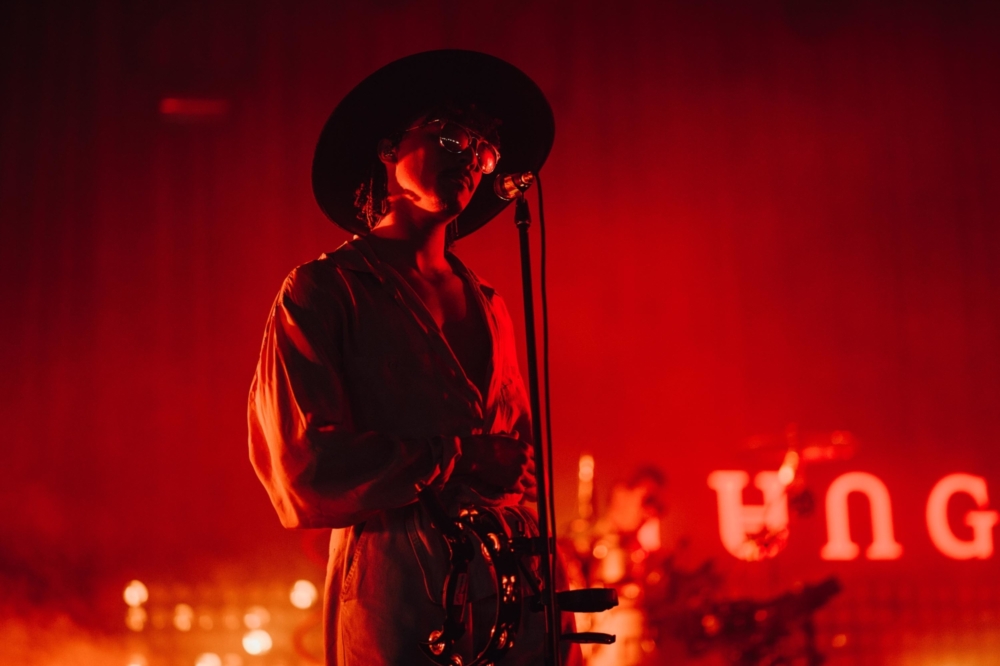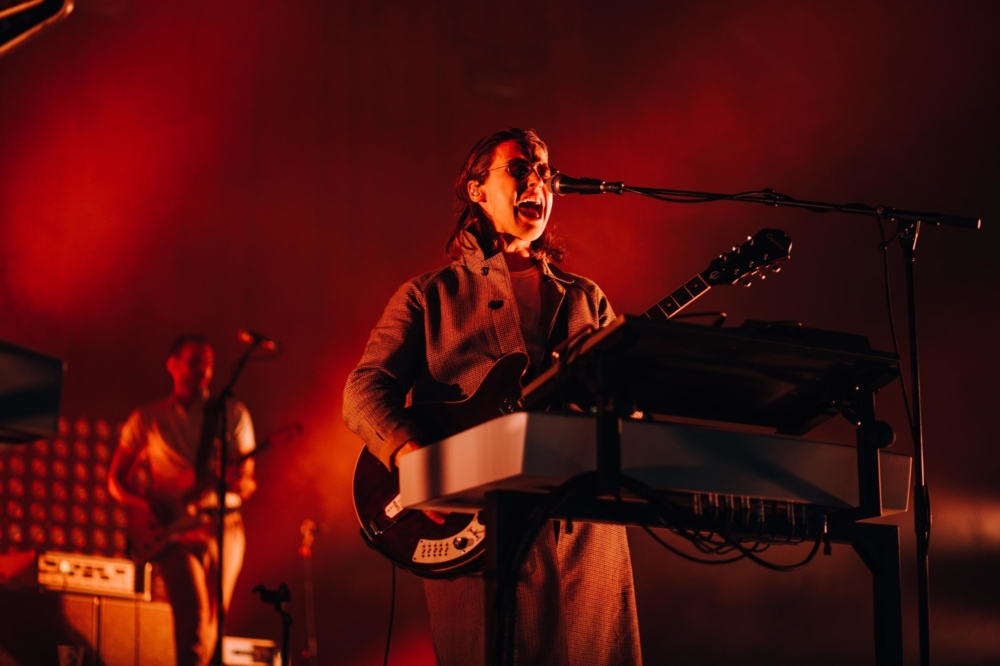 There is still time for the nostalgic jaunt of The Streets. For all his self-deprecating tales, and storied failures, Mike Skinner makes for a charming, likeable and entertaining front man. Disjointed and maybe even disorganised, it only adds to the drama of 'Don't Mug Yourself' and 'Let's Push Things Forward'. Over at the Valley, Migos might be pulling the biggest crowd of the day, but there's a certain delight in the company of The Streets.
It's a strange transition from Mike Skinner to Solange, two not particularly similar artists. The ultra-slick Knowles sister delivers a sultry set, with choreography, jazz breakdowns and velvet vocals. Having a left a lot of energy in the mid-afternoon mud, its sobriety is welcome.
It's all so tasteful, that it makes it odd to reflect back to only 24 hours earlier where the same stage was the scene for slowthai, at this point only in boxers, to have the audience shout from one side "fuck off" for the other to respond, "you cunt", over and over again. But maybe that's what makes Parklife so much fun.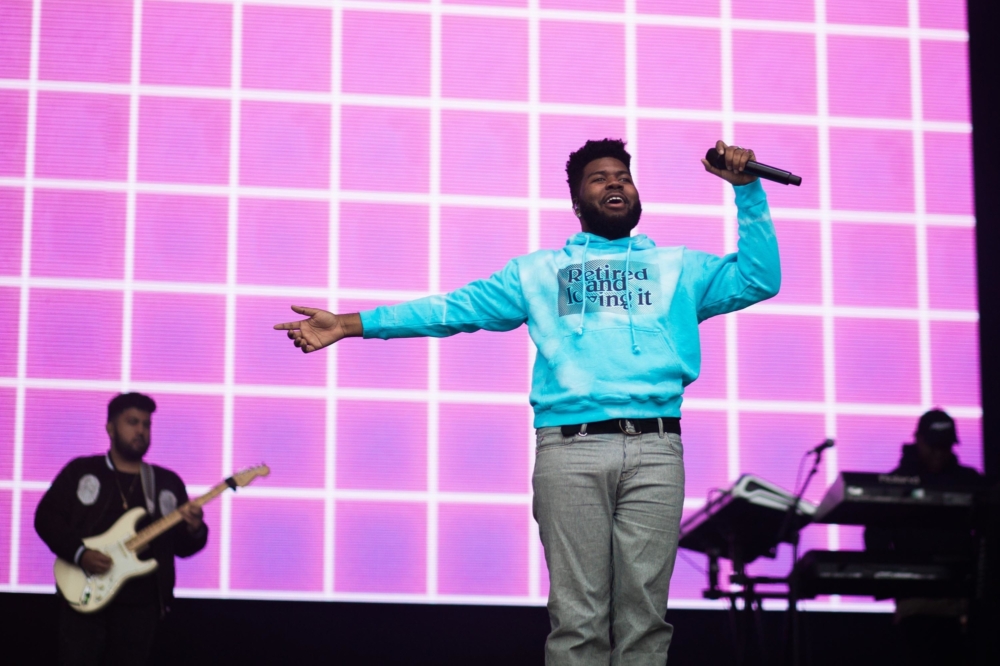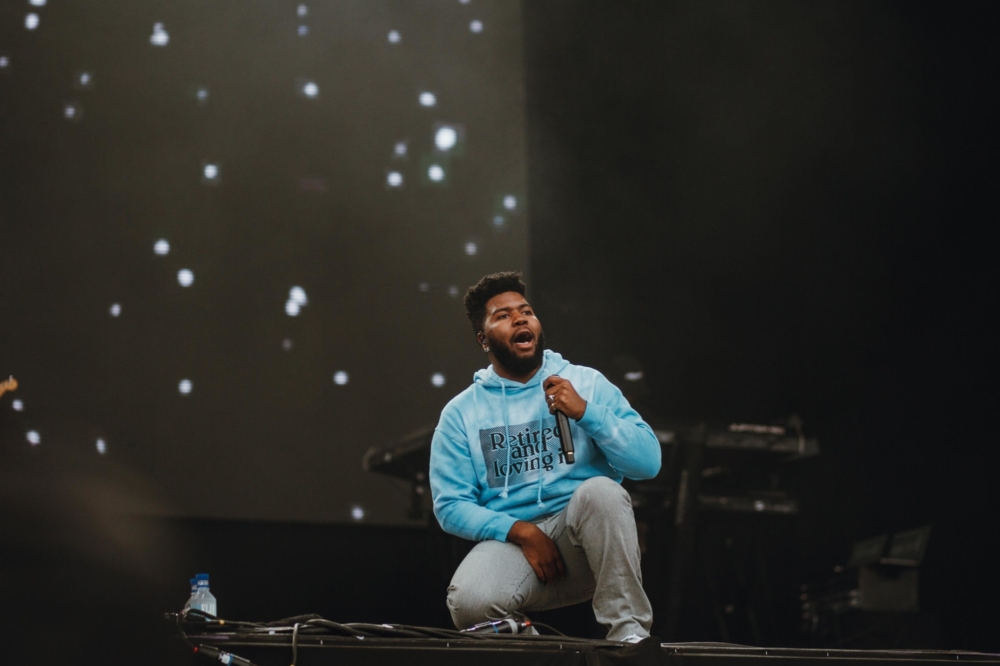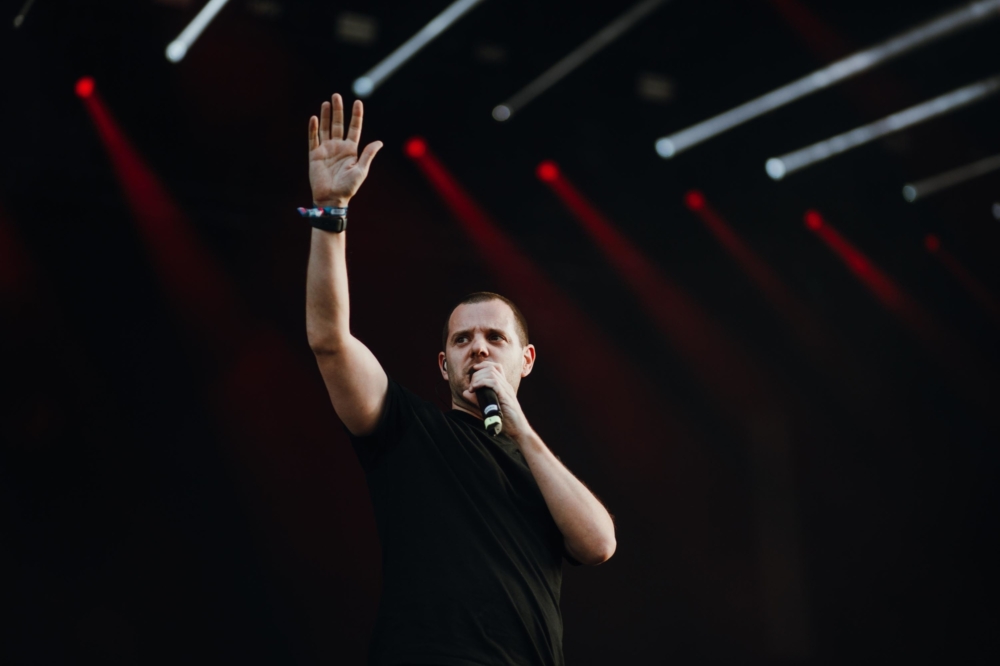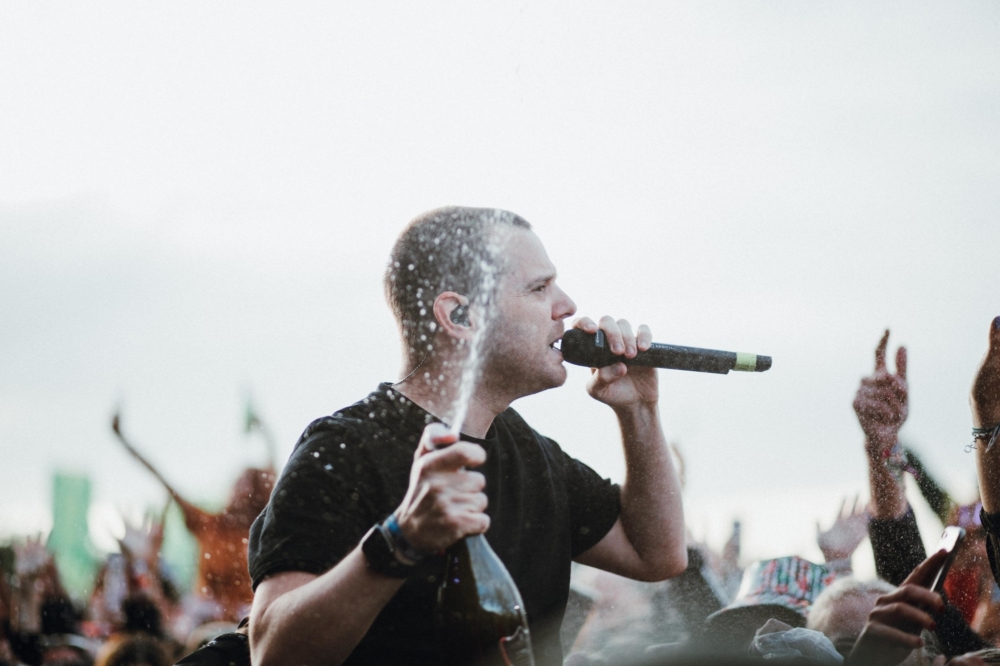 Get your copy of the latest issue
Read More