Festivals
Foals take their rightful Oxford crown, while Wolf Alice, IDLES and more triumph at Truck 2019
It might be a small festival, but it's got some big-hitting winners.
Now in its 22nd year, Oxfordshire weekender Truck has gone from a tiny event focused around a stage on the back of an actual truck to one of the country's best small festivals. You can still do a lap of the site in under 10 minutes but, though its geography may be small, its dreams are clearly far larger, and this year they've excelled themselves. For years, we're told, the festival have been wanting to bring back their town's newest kings. And now finally, more than a decade since they last graced this turf, Foals return to lay waste to the motherland.
Before that, however, Thursday night finds a small but perfectly formed line-up gracing the Market Stage for the festival's warm up party. It's been a long day of record-breaking heat, and we're still in the mid-30s as Kent noiseniks Lady Bird incite early-evening chaos, a solitary shoe flying across the fevered mosh pits during the anthemic 'Boot Fillers'. They're followed by pals, neighbours, and tonight's headliners Slaves - by which point temperatures inside must be reaching the 40s, a steady stream of dripping-wet festival goers leaving the tent from start to finish. "We are all fucked!" deadpans guitarist Laurie Vincent, to mass cheers. The duo's is a heroes' welcome - the newly-released 'One More Day Won't Hurt' is sung back as feverishly as if it was long-loved, while the relative calm of 'Photo Opportunity' is greeted with a mass of swaying hands. There's even time for the pair's take on Skepta's classic 'Shutdown'.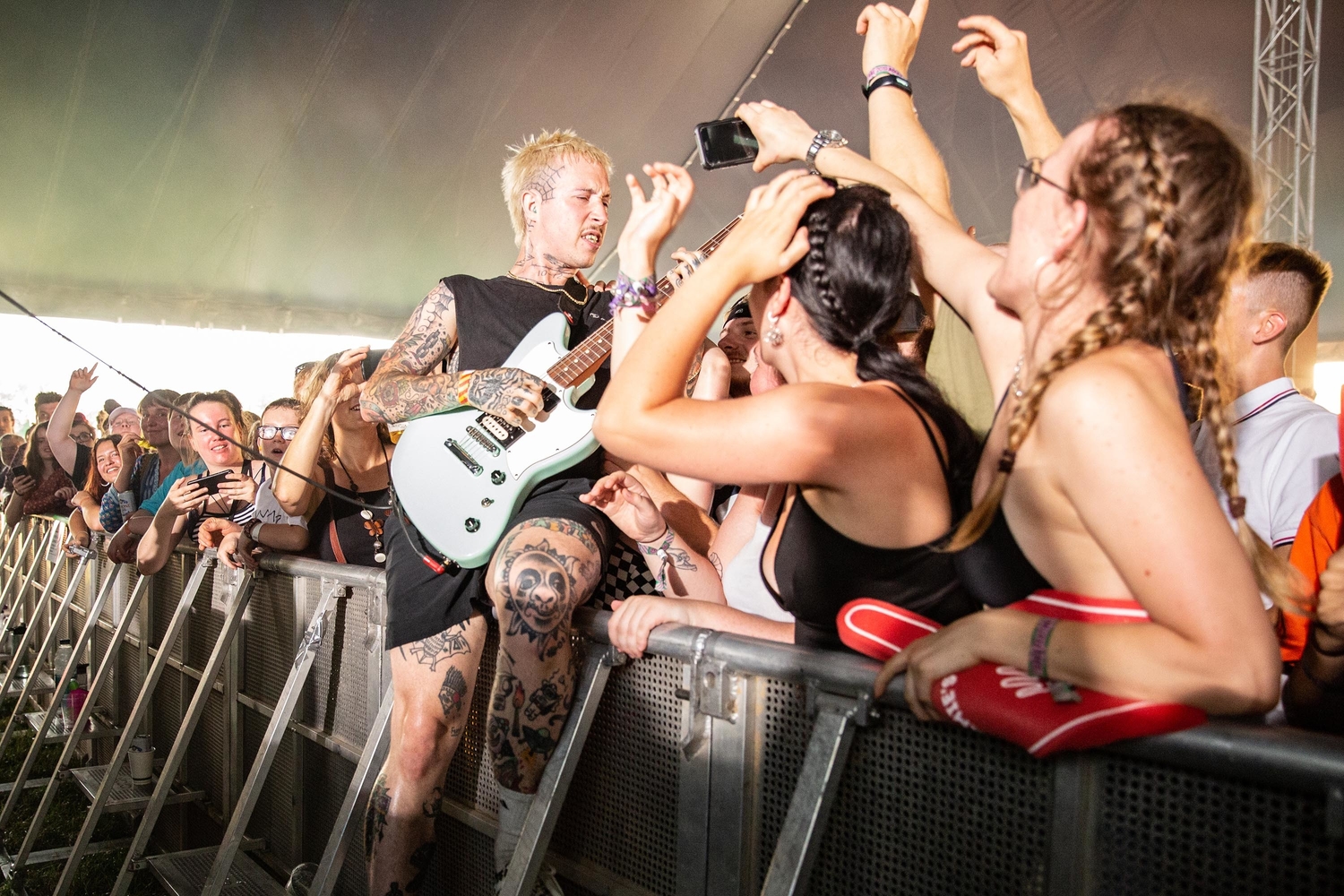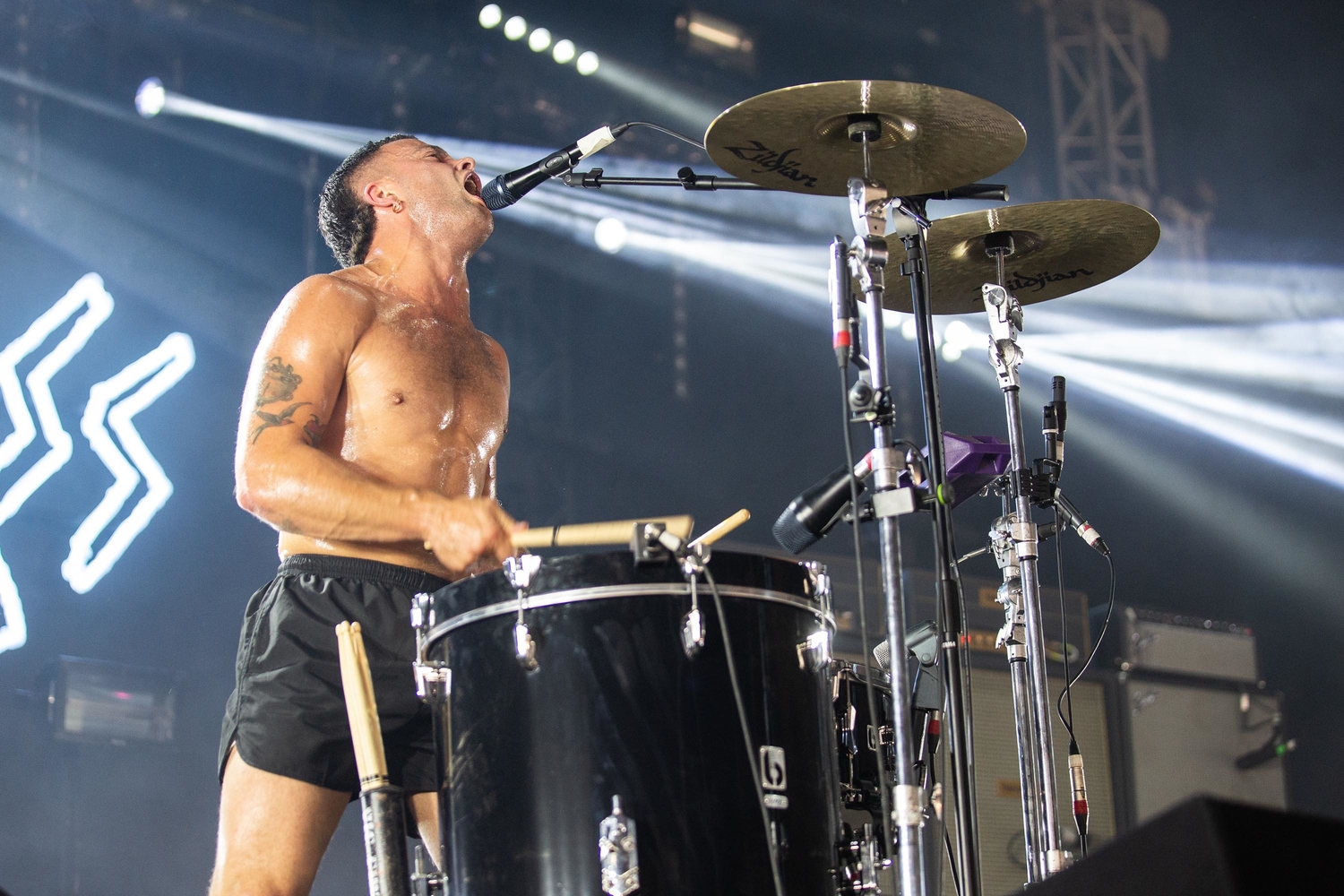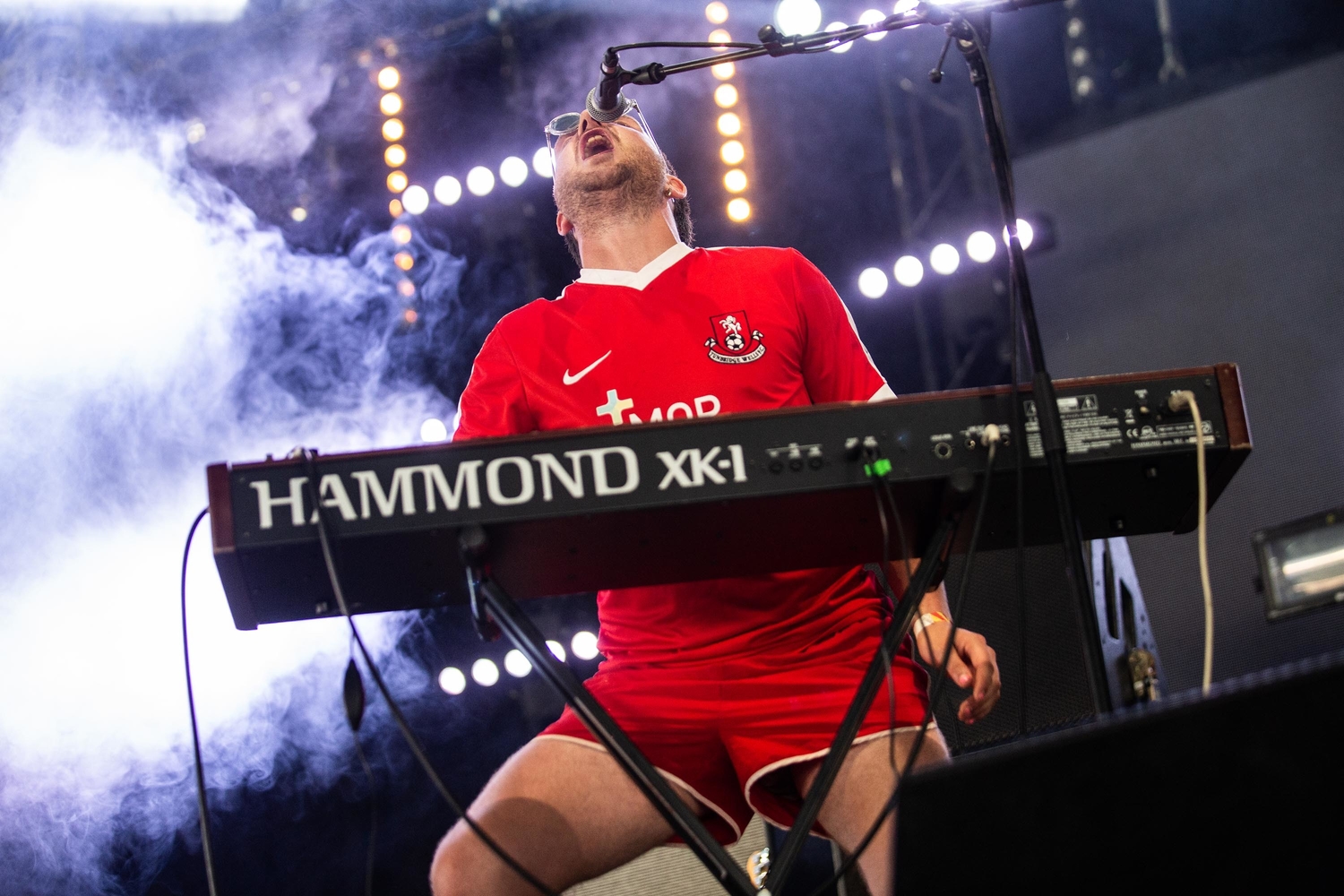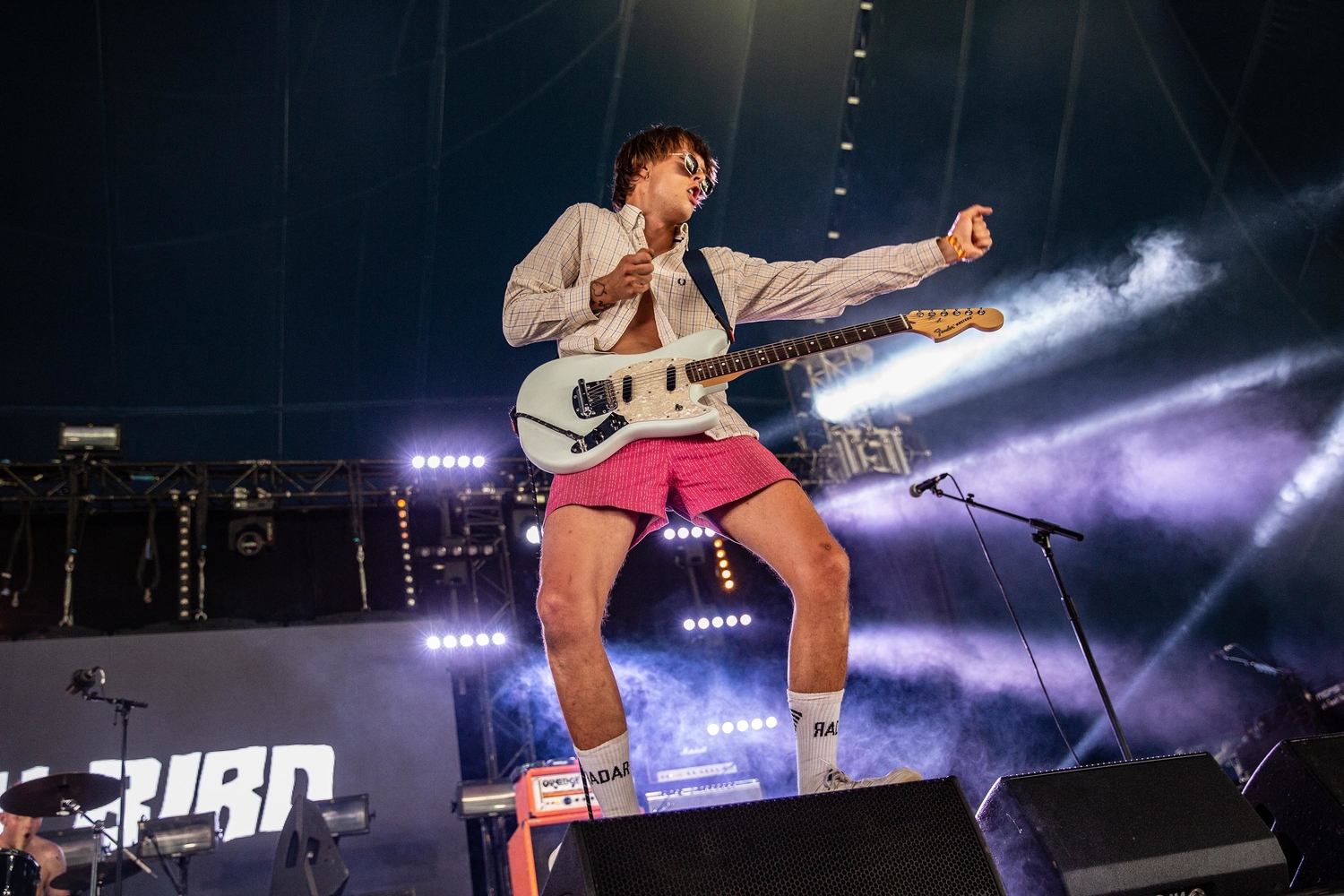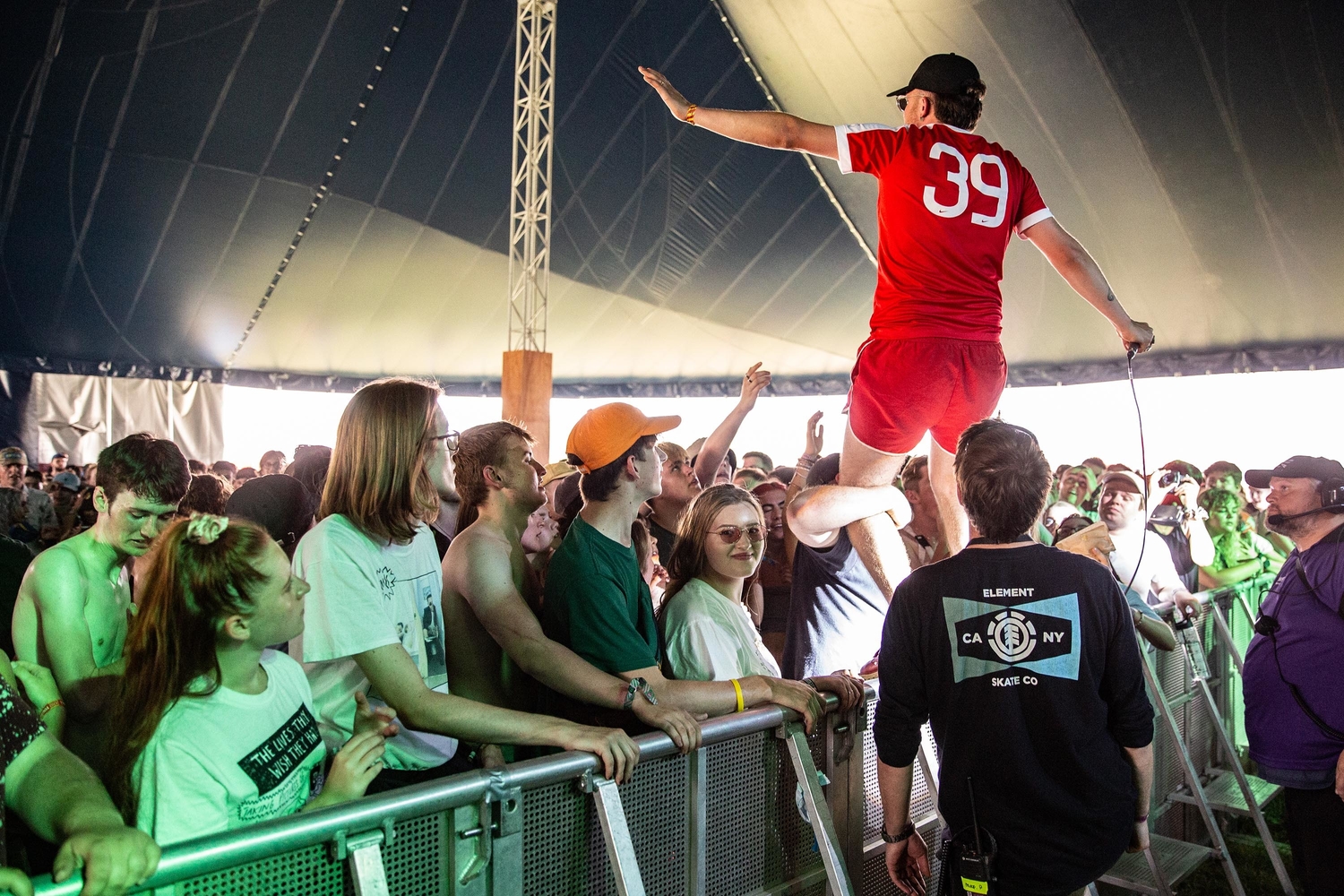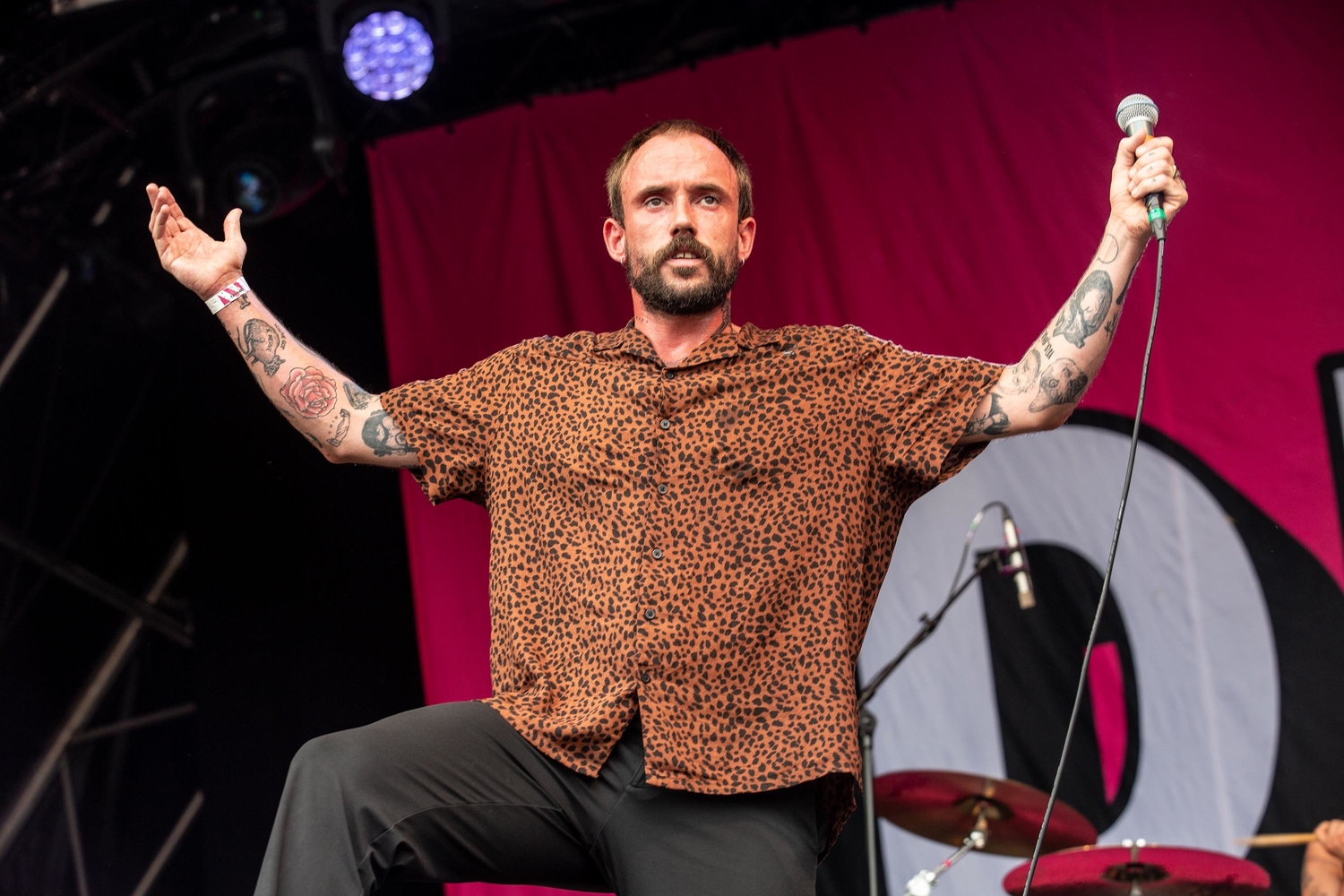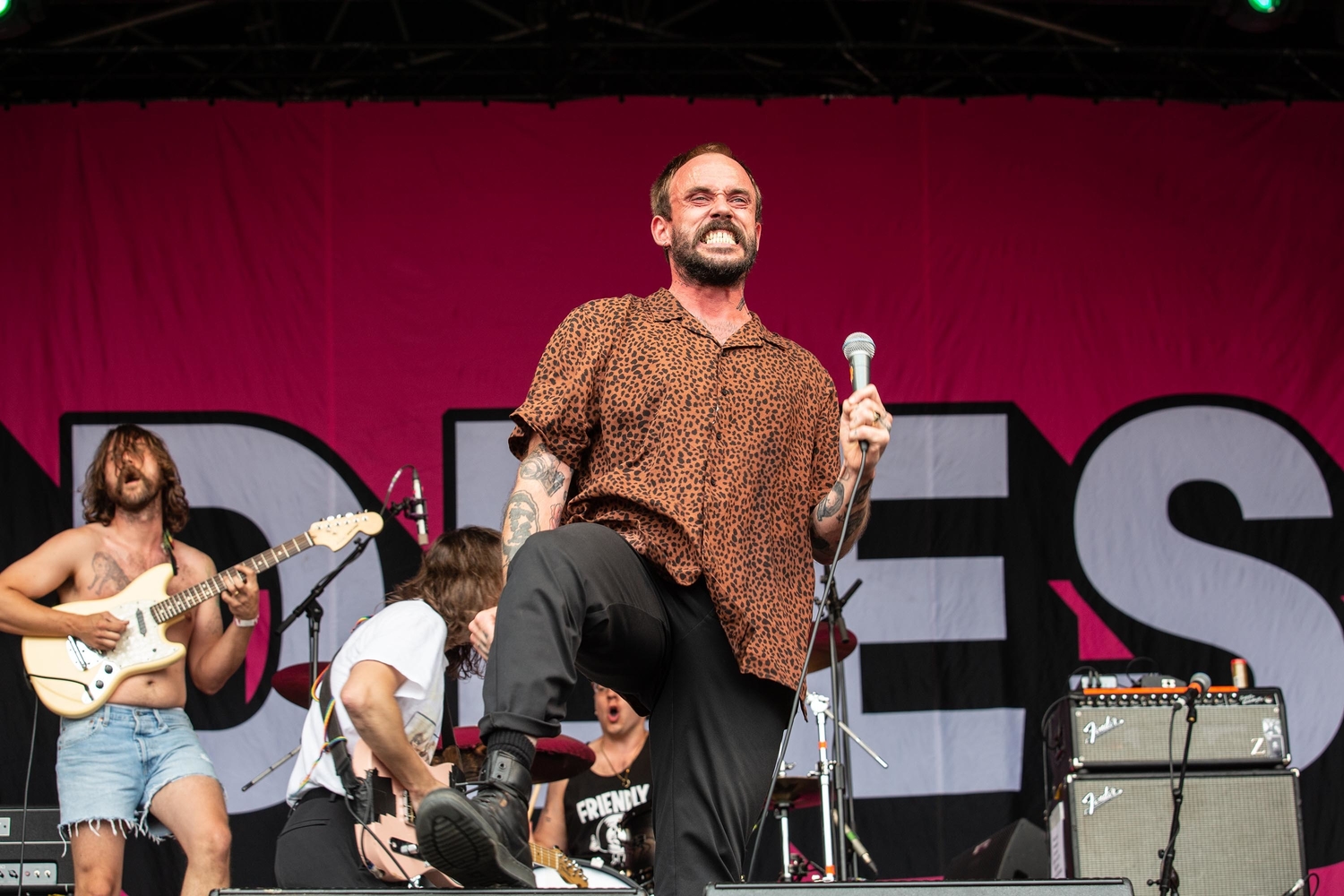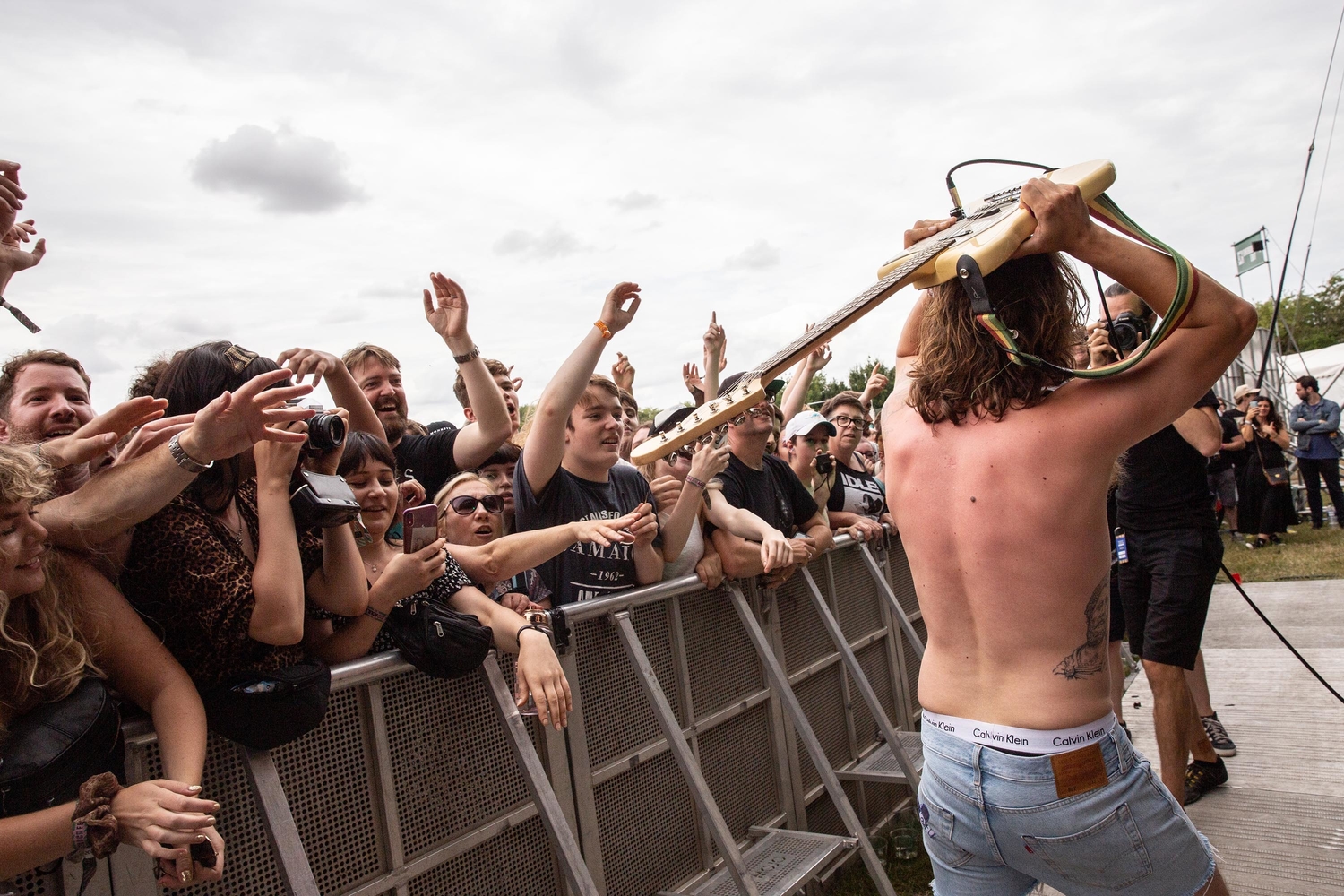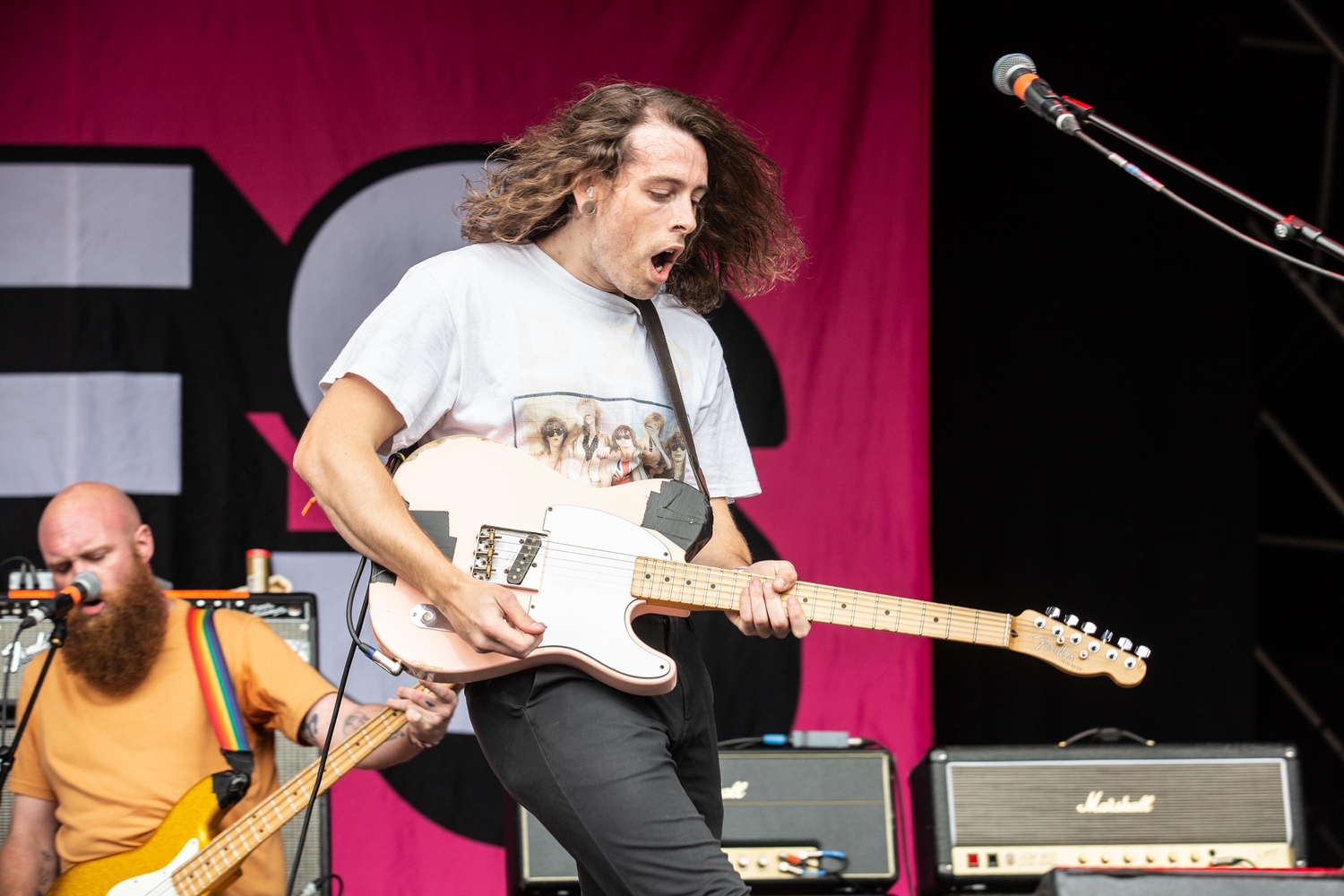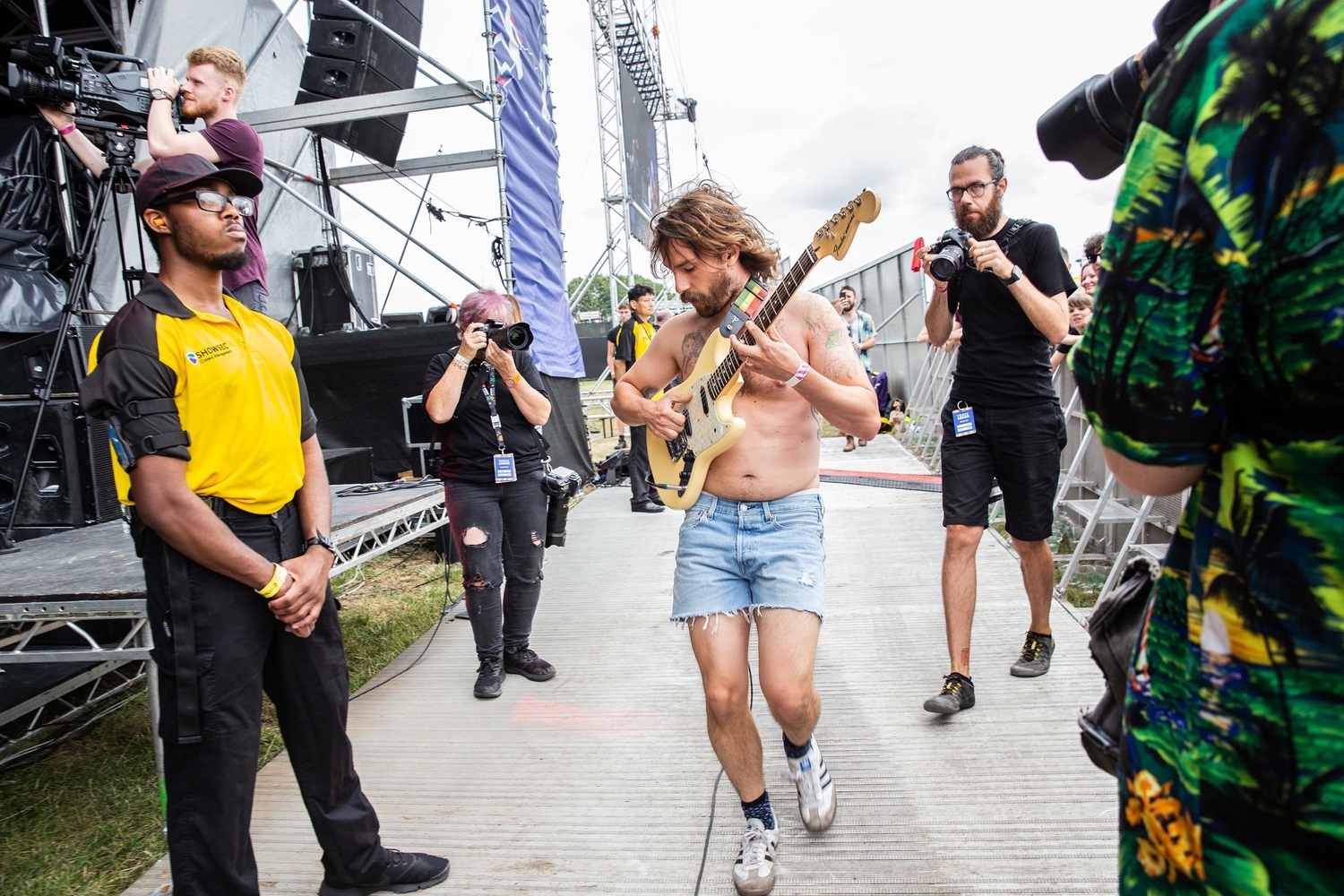 Come Friday afternoon and, though the outdoor surrounds of the Main Stage might be a damn sight airier than last night's high jinx, there's still a gloriously sweaty time to be found courtesy of 'special afternoon guests' IDLES. Though a two-festivals-in-one-day dash means the band are on far earlier than their increasingly beloved stature would normally dictate, there are no half measures on show today. In a surely rollercoaster week that's seen the quintet nominated for the Mercury Prize while the country and its new lumbering sack of a leader falls further into the mire, Joe Talbot leads a brief cheer for the former but, typically, saves most of his energy to rail against the latter.
"Fuck Conservative Party politics, the racist greedy cunts. Fuck Boris Johnson. These parties' policies are gonna kill our children," he decries between a set of tracks that embrace everything that's missing in the current government: unity, compassion and moral fibre. Of course, it's not all doom and gloom though; this is IDLES and so, while there may be righteous anger, there's also guitarist Bowen doing a crab dance across the stage, an impromptu cover of 'Wuthering Heights' and a 30-second song that just repeatedly howls "WHERE'S MY ICE CREAM?". Get yourself a band that can do both.
Over on the Market Stage and IDLES' Bristolian brethren Heavy Lungs might be reduced to a shorter set due to technical difficulties but they're still determined to use every second they do play to its fullest, frontman Danny Nedelko pulling Vogue-level shapes throughout. Coventry's FEET, meanwhile, put in an early bid as the weekend's biggest surprise. Packing The Nest out to bursting, there's a raucous pit going on to their tongue-in-cheek, baggy indie; with a sense of humour and a set that smashes '90s and '00s British guitar music's cheekier factions into one musical megatron, there's definitely something to keep an eye on here.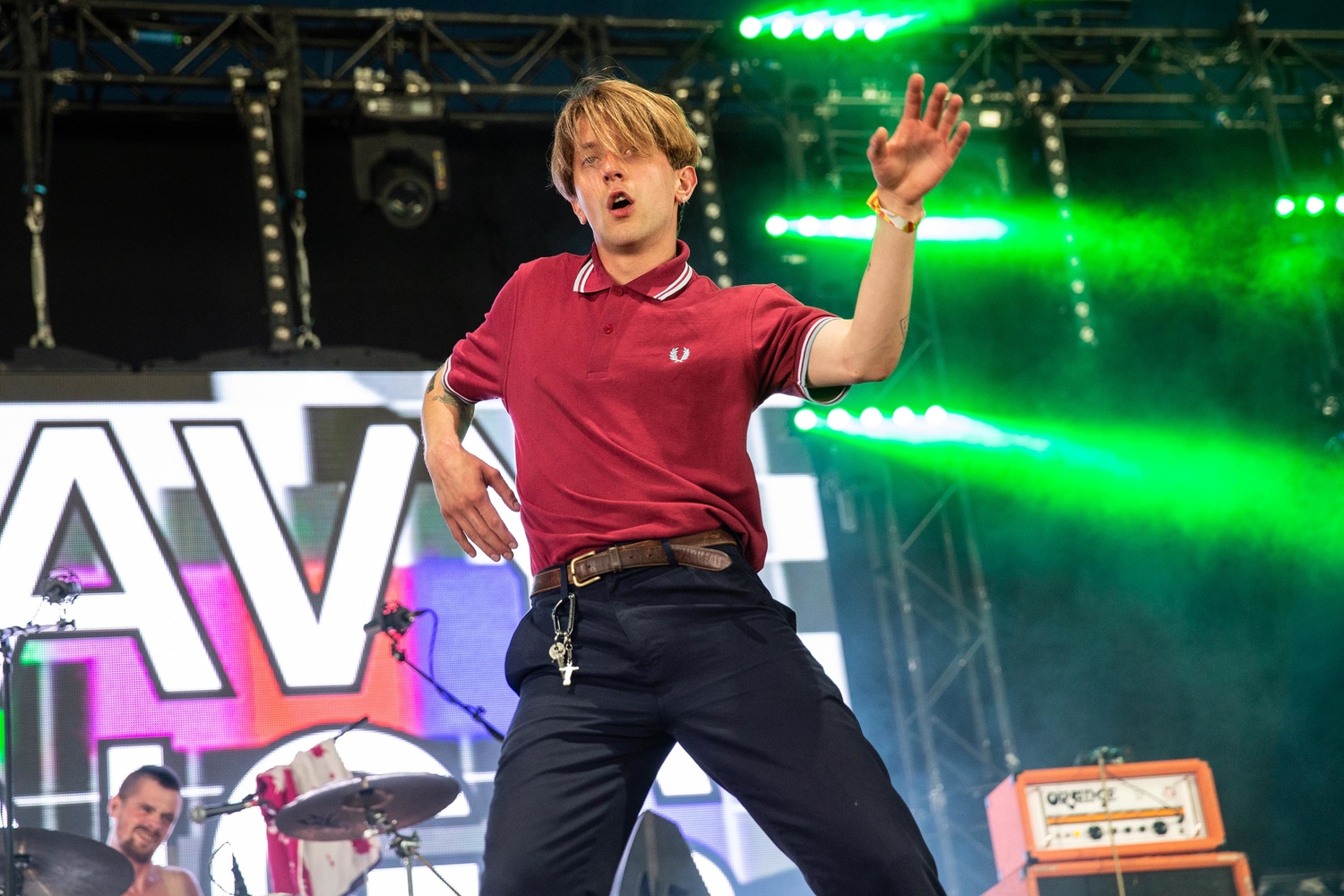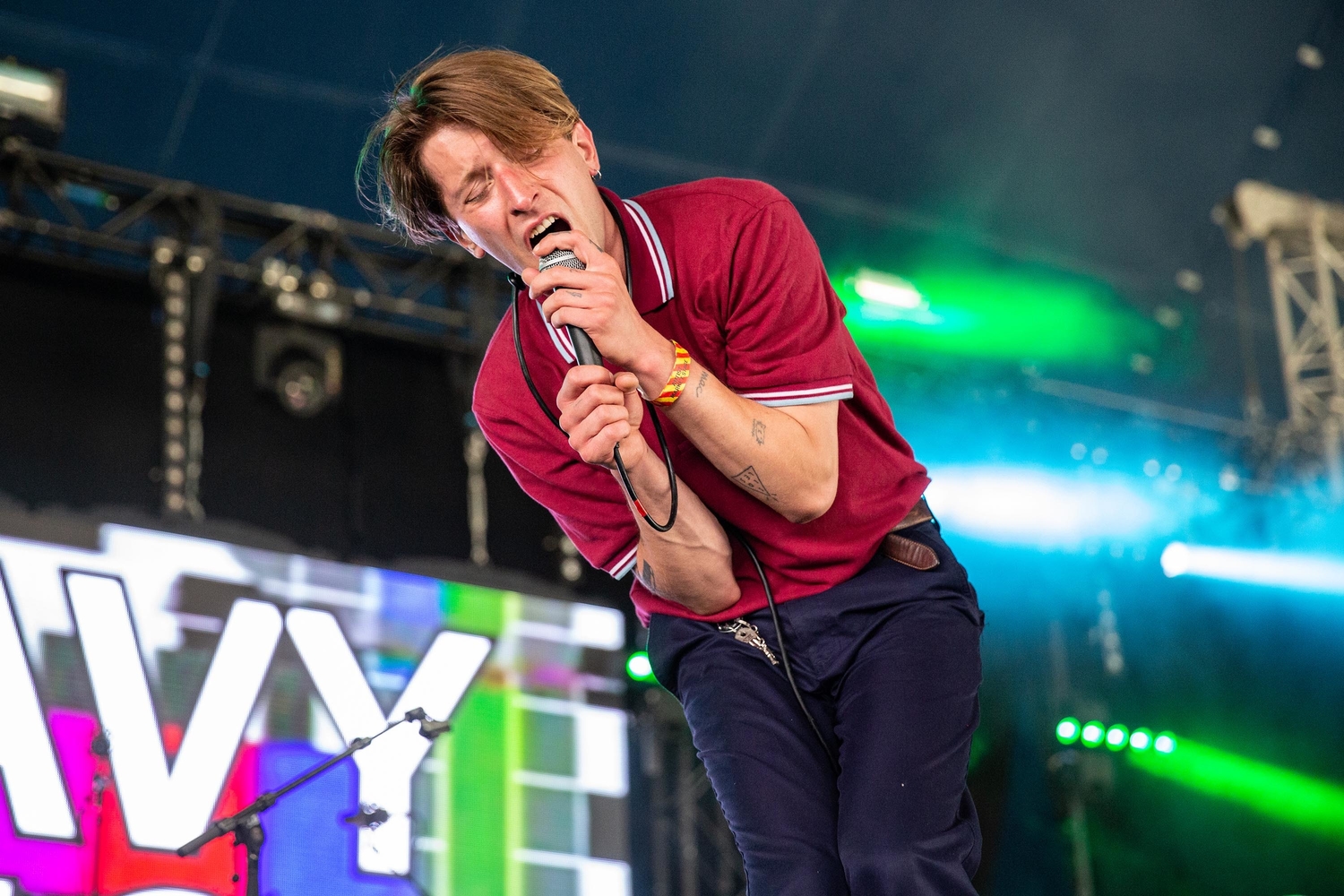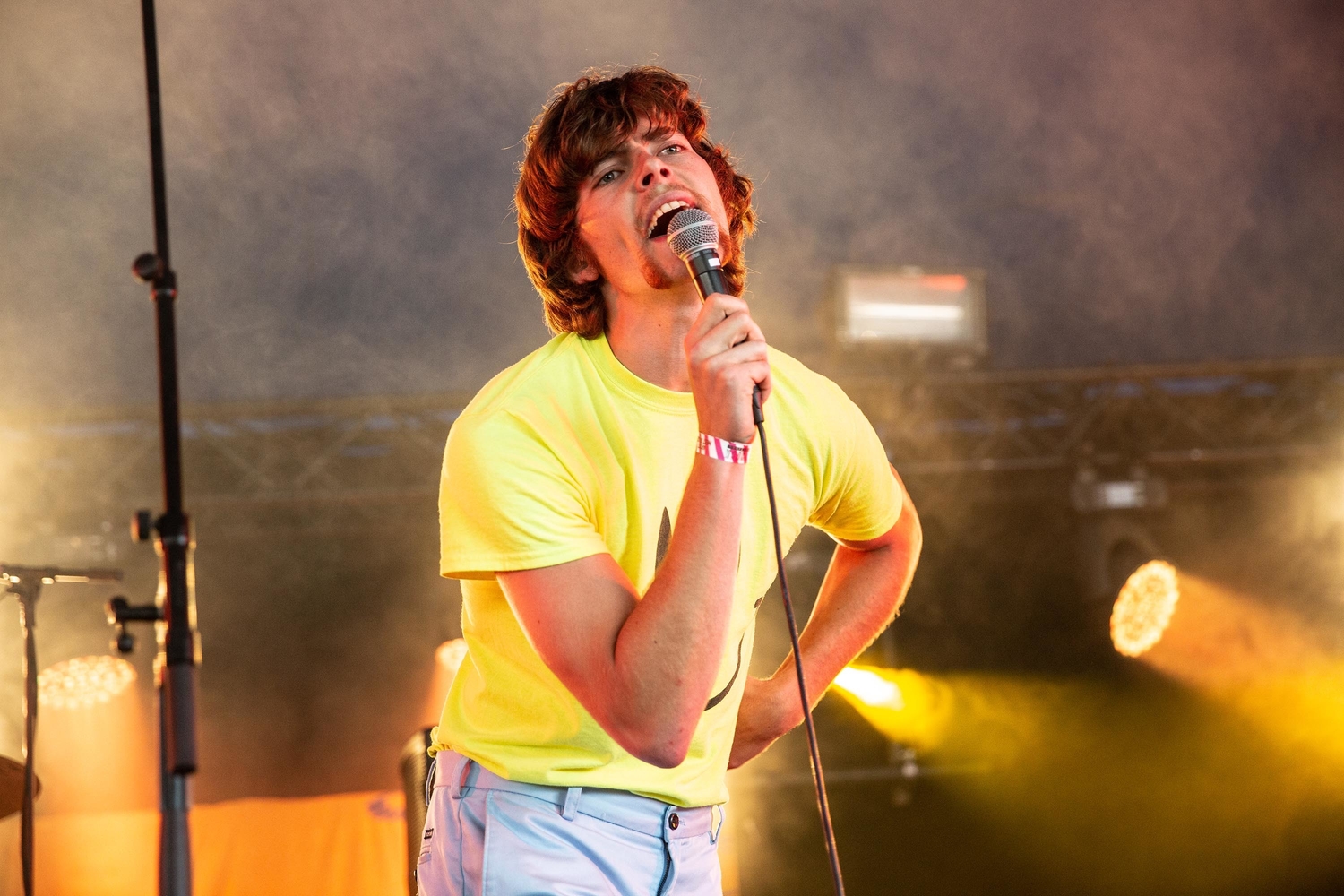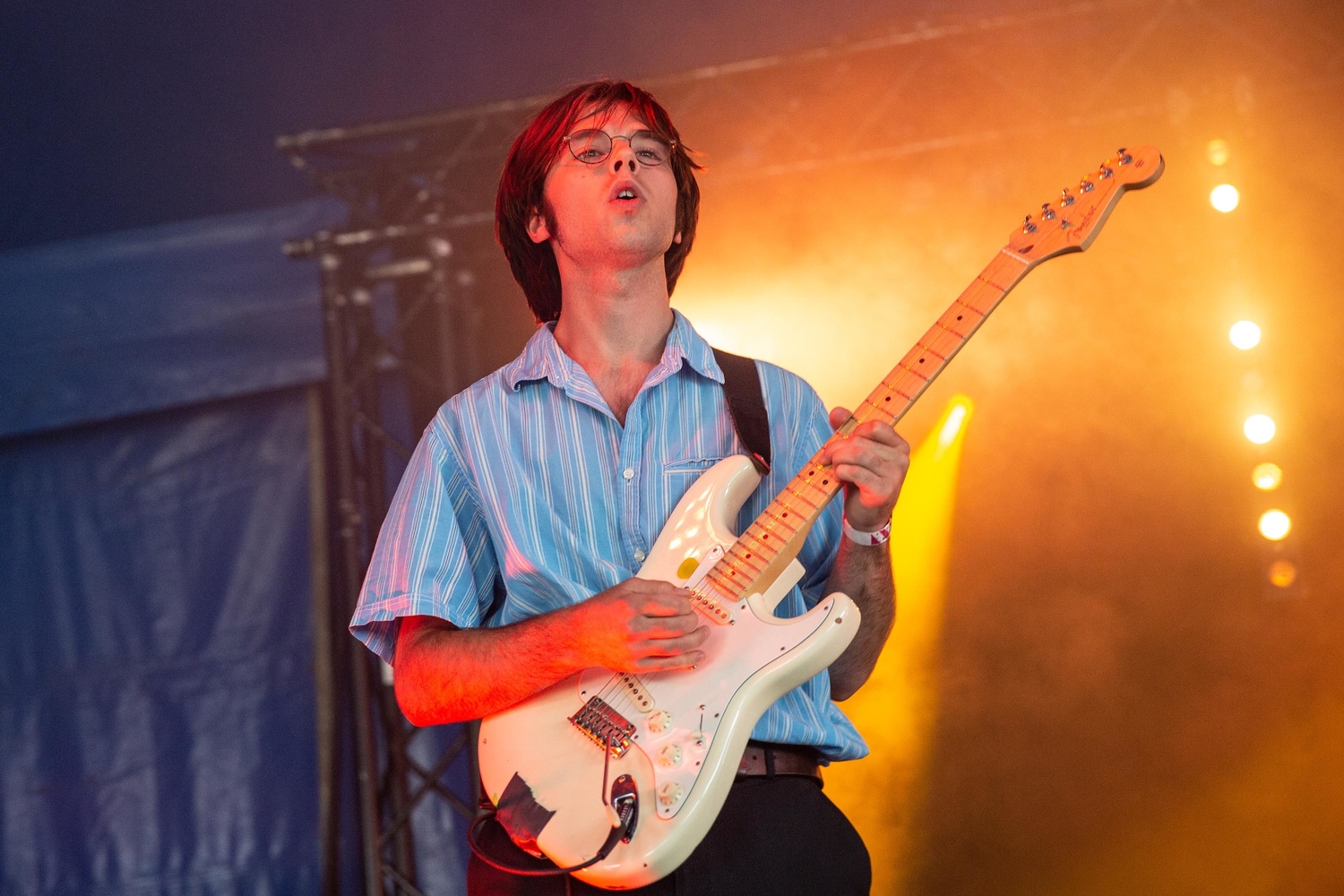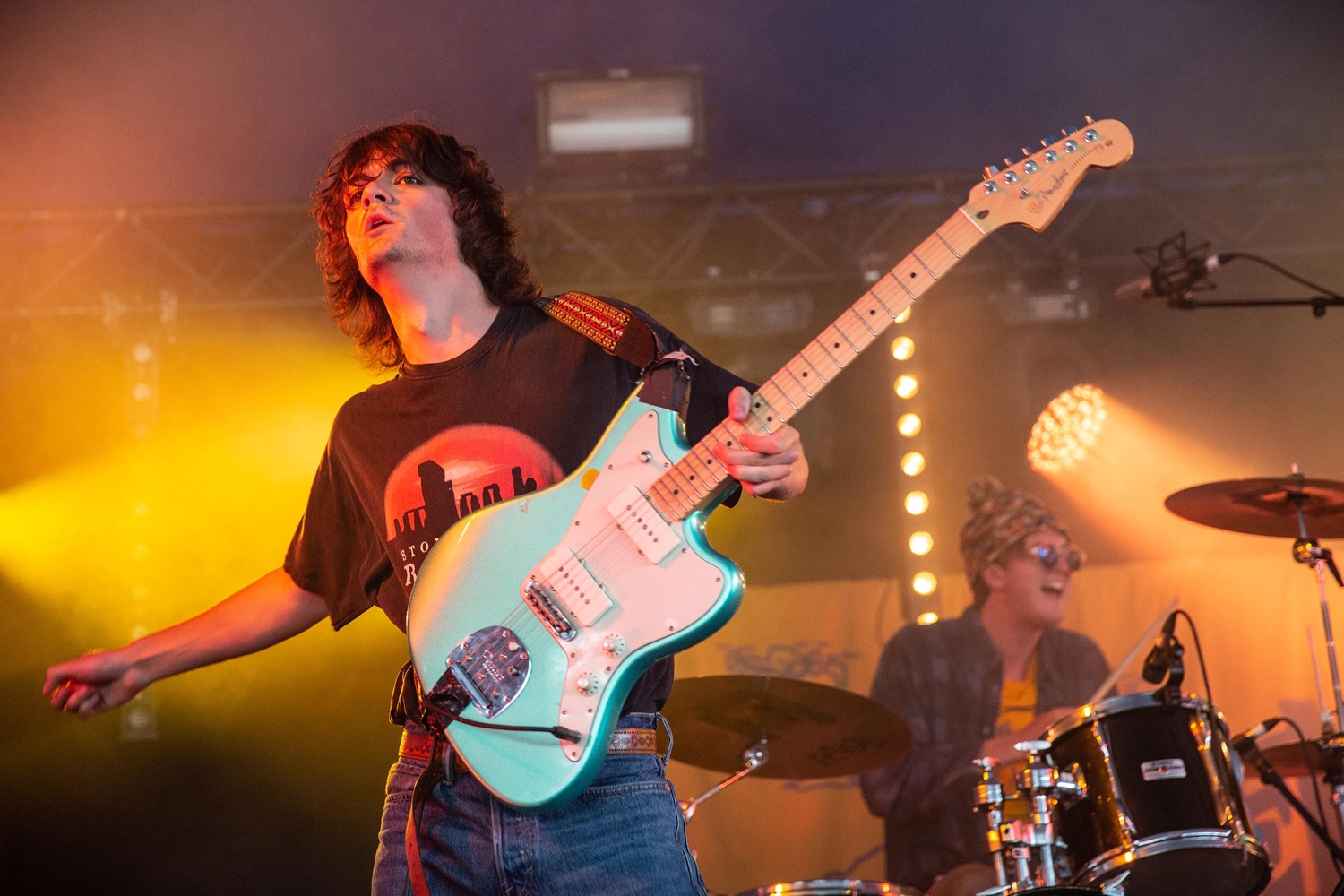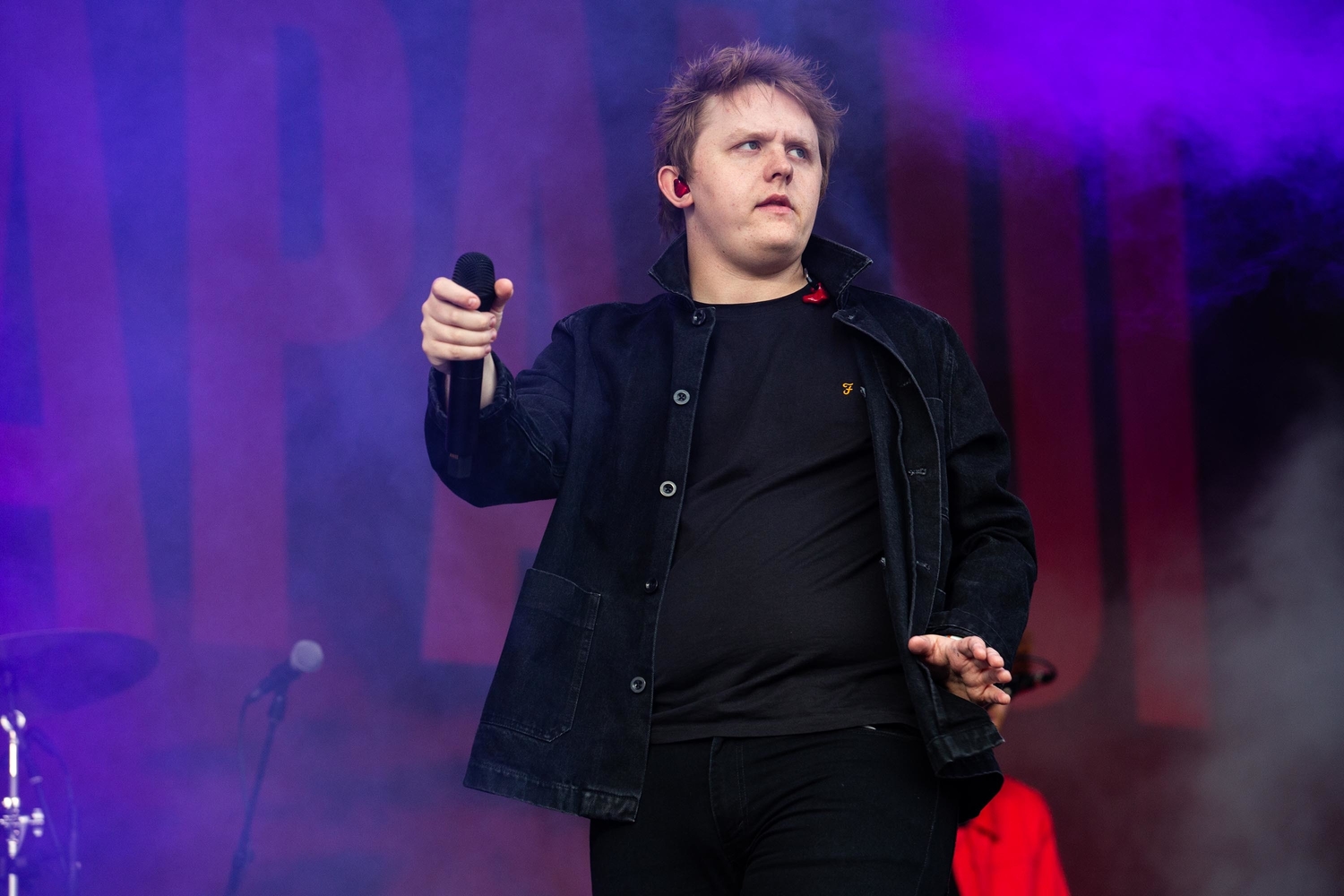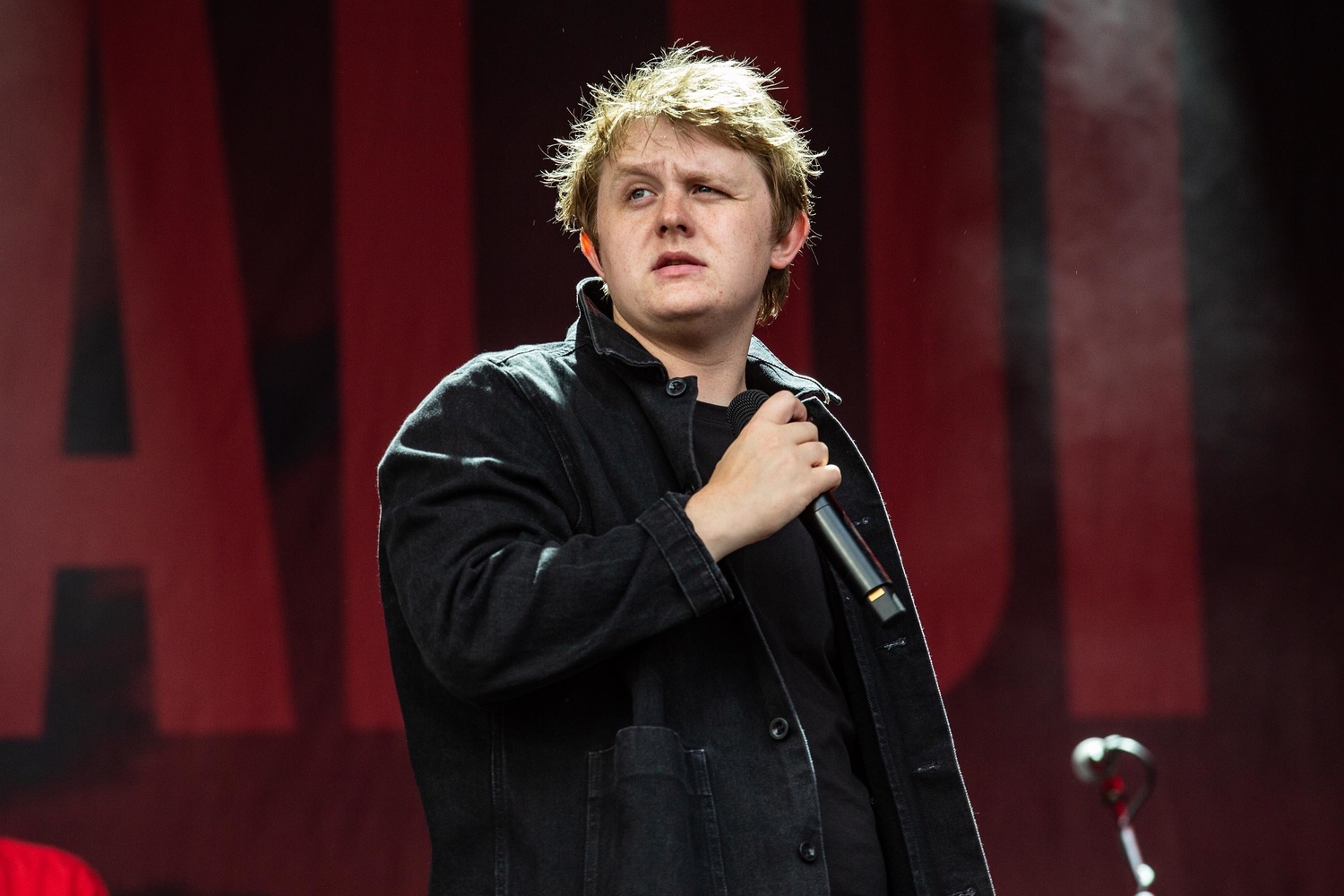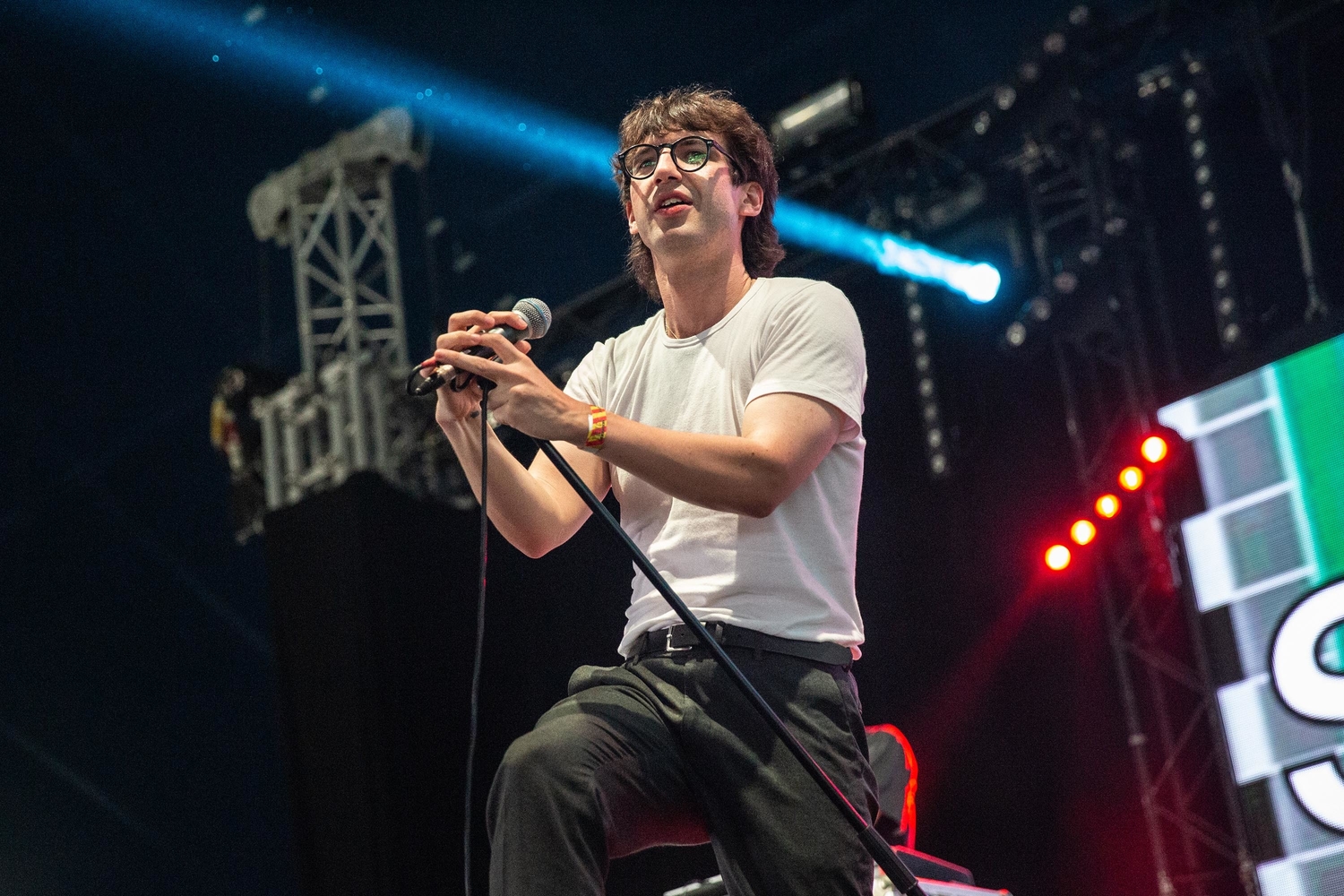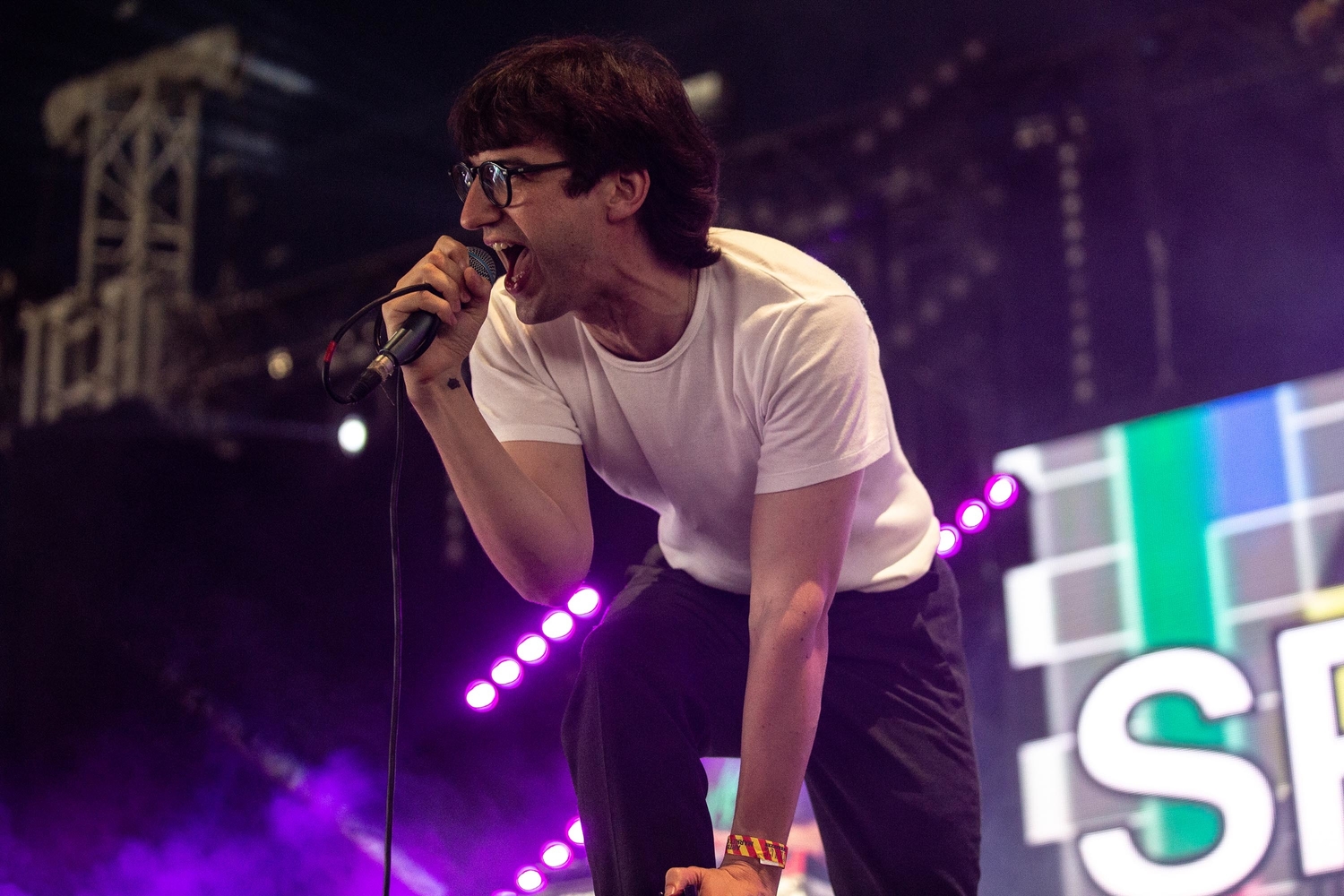 Unsurprisingly, the crowd for Lewis Capaldi's Main Stage set is enormous. However, for a man who's made a name for himself as the cheeky funster of Radio One's MOR division, there's not a whole lot of fun going on here. A few songs of earnest balladry (sans any notable lolz) is enough; instead, over on The Market Stage, indie's own in-house jester Fred Macpherson of Spector is in court. And, while Truck – a place where the six-string will always be king – might be the only festival in the world where the band are still greeted by a full, roaring tent of giddy superfans, there's something still undeniably endearing about the group. 'Chevy Thunder' is, and will remain, a top notch banger.
It's left to Wolf Alice to close out Friday night and what they lack in new material (of which there is none), they more than make up for with a set that's tight but loose and somehow, despite now being in 'Visions Of A Life''s third year of touring, still exciting. A couple of well-placed confetti explosions don't hurt the cause.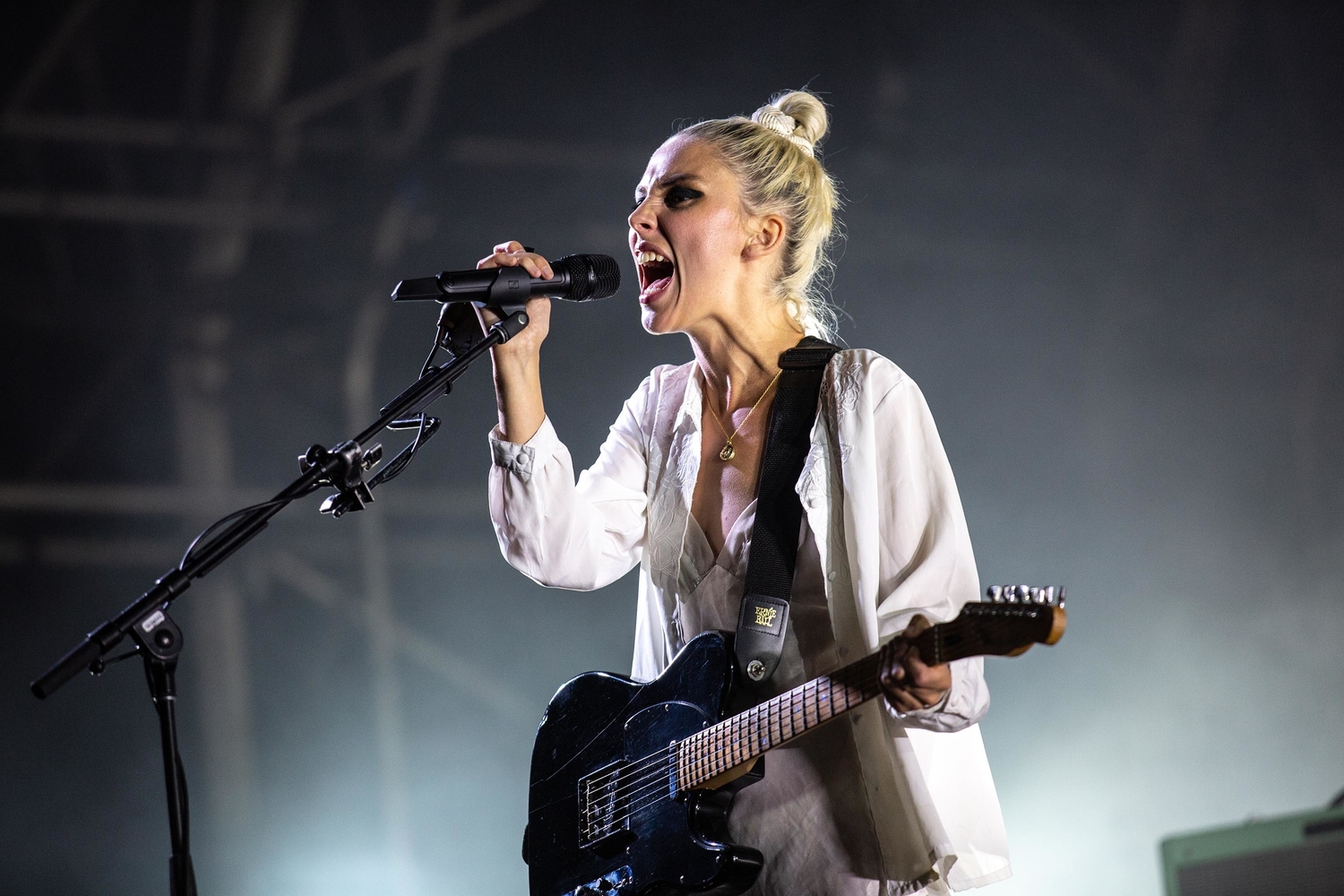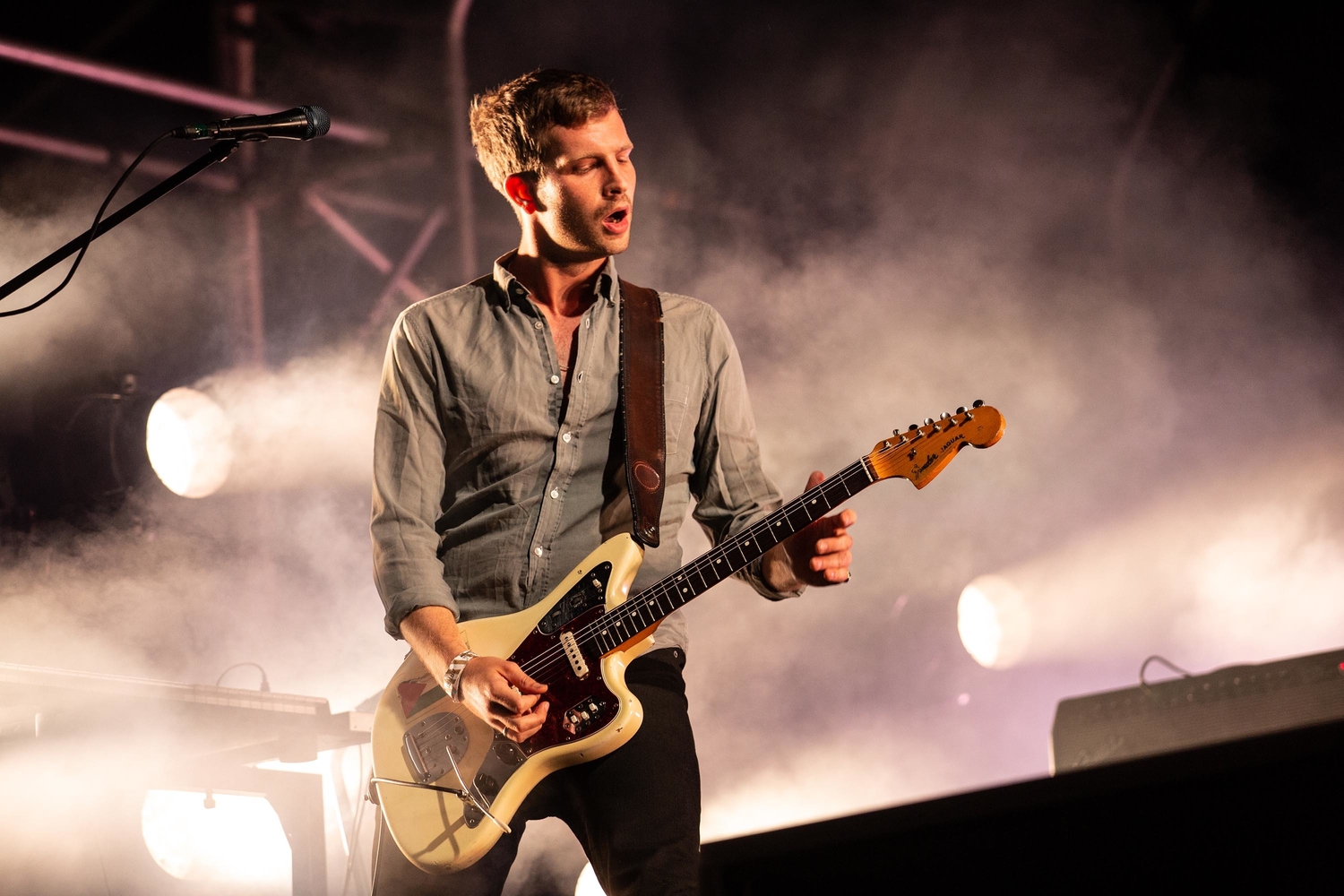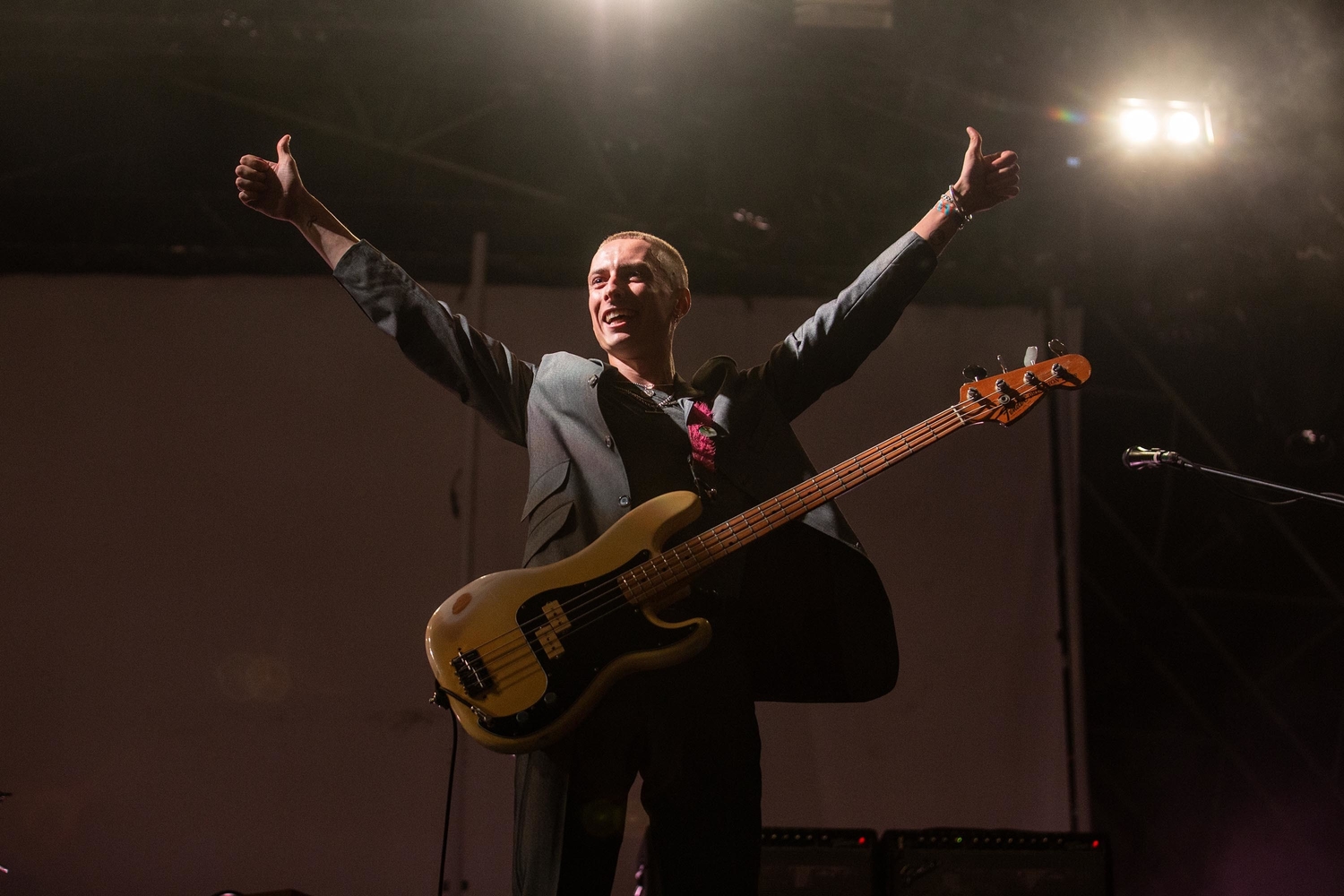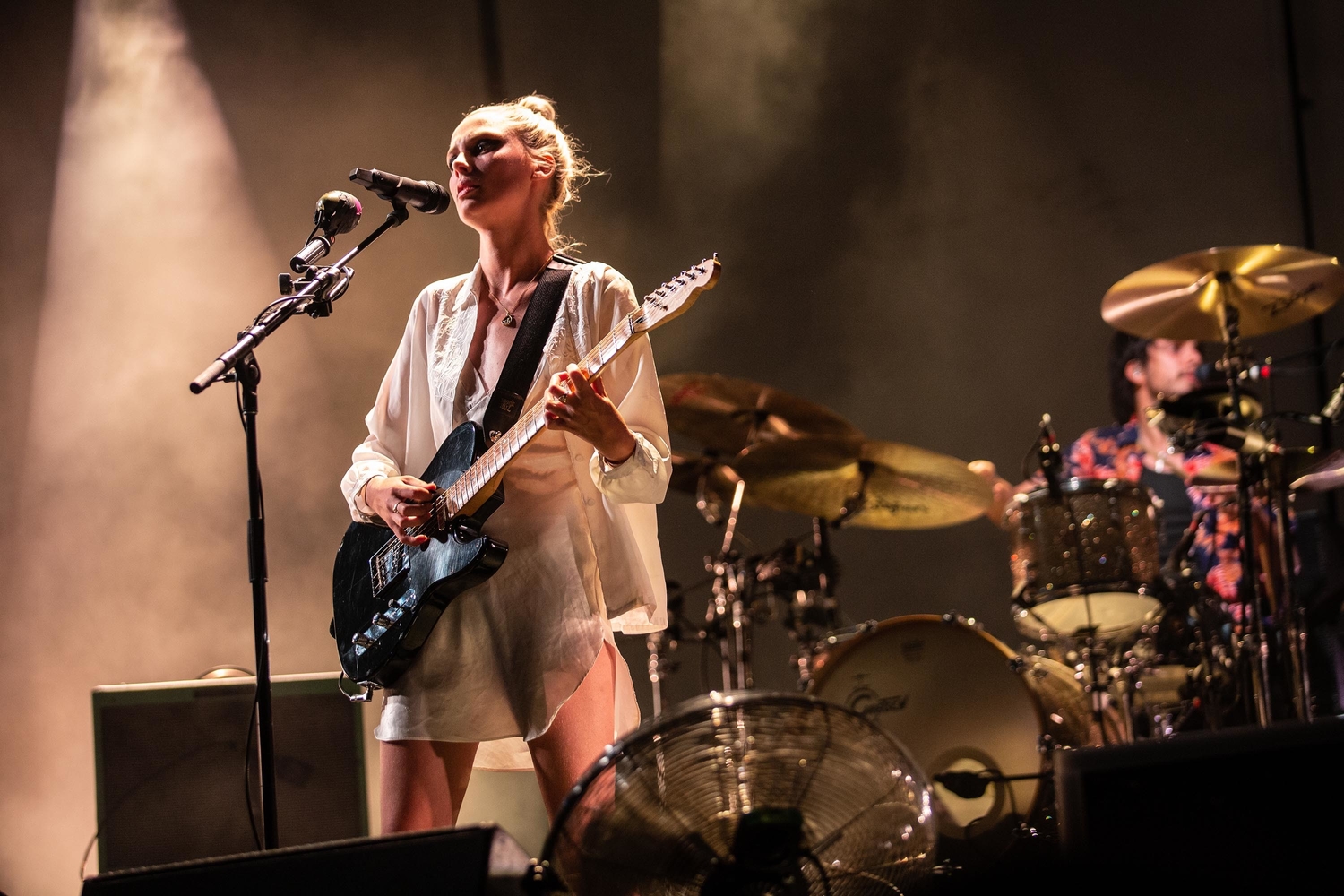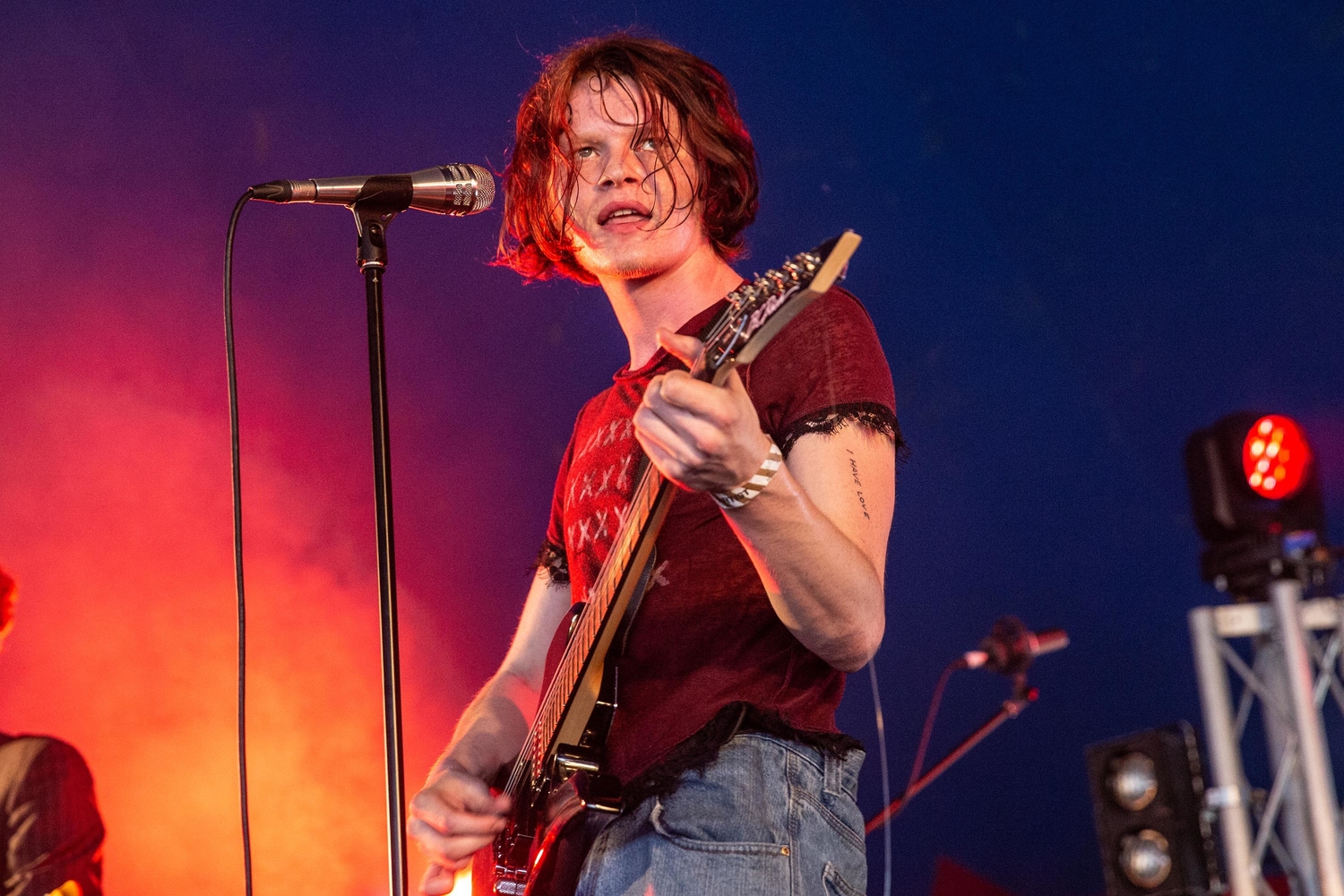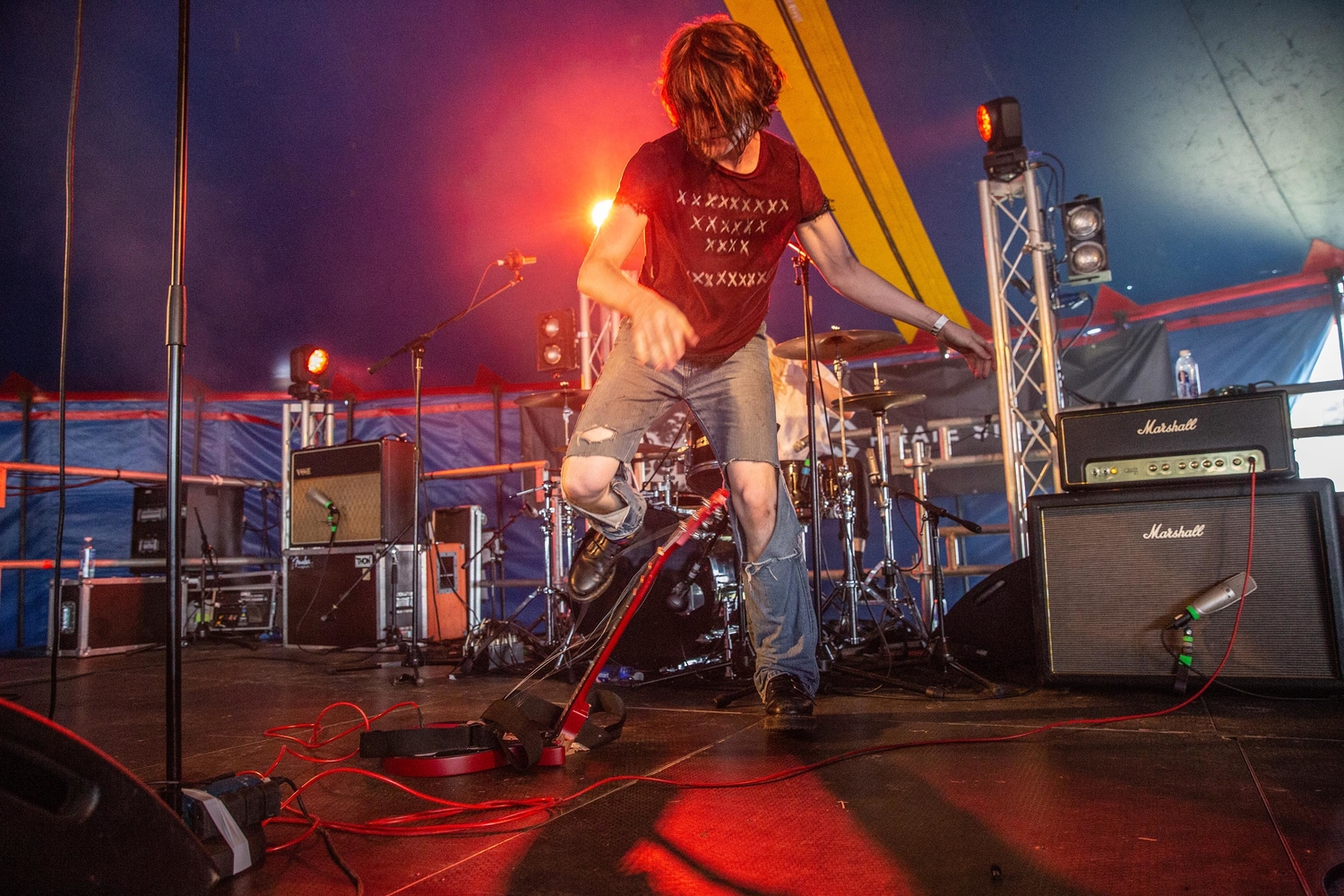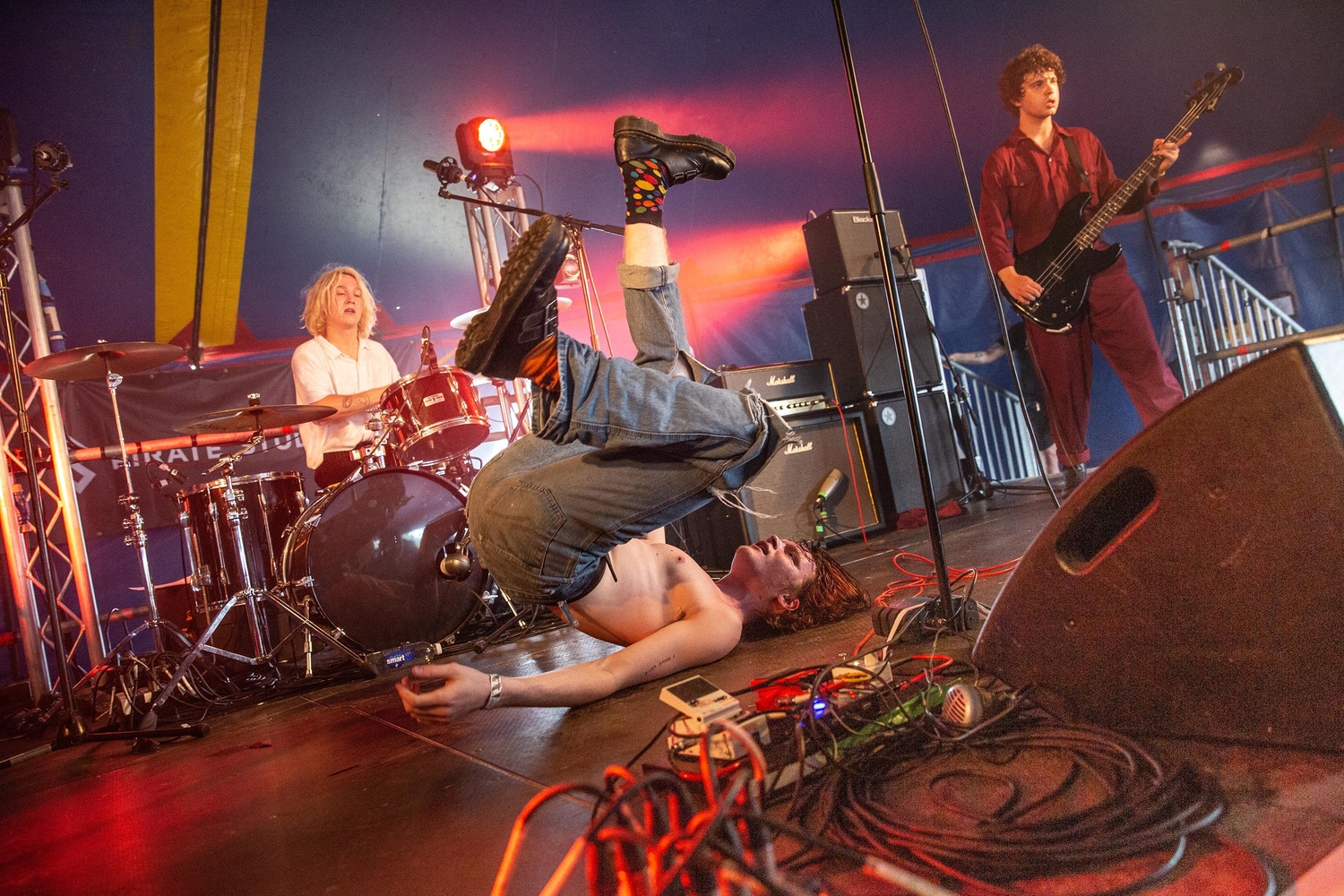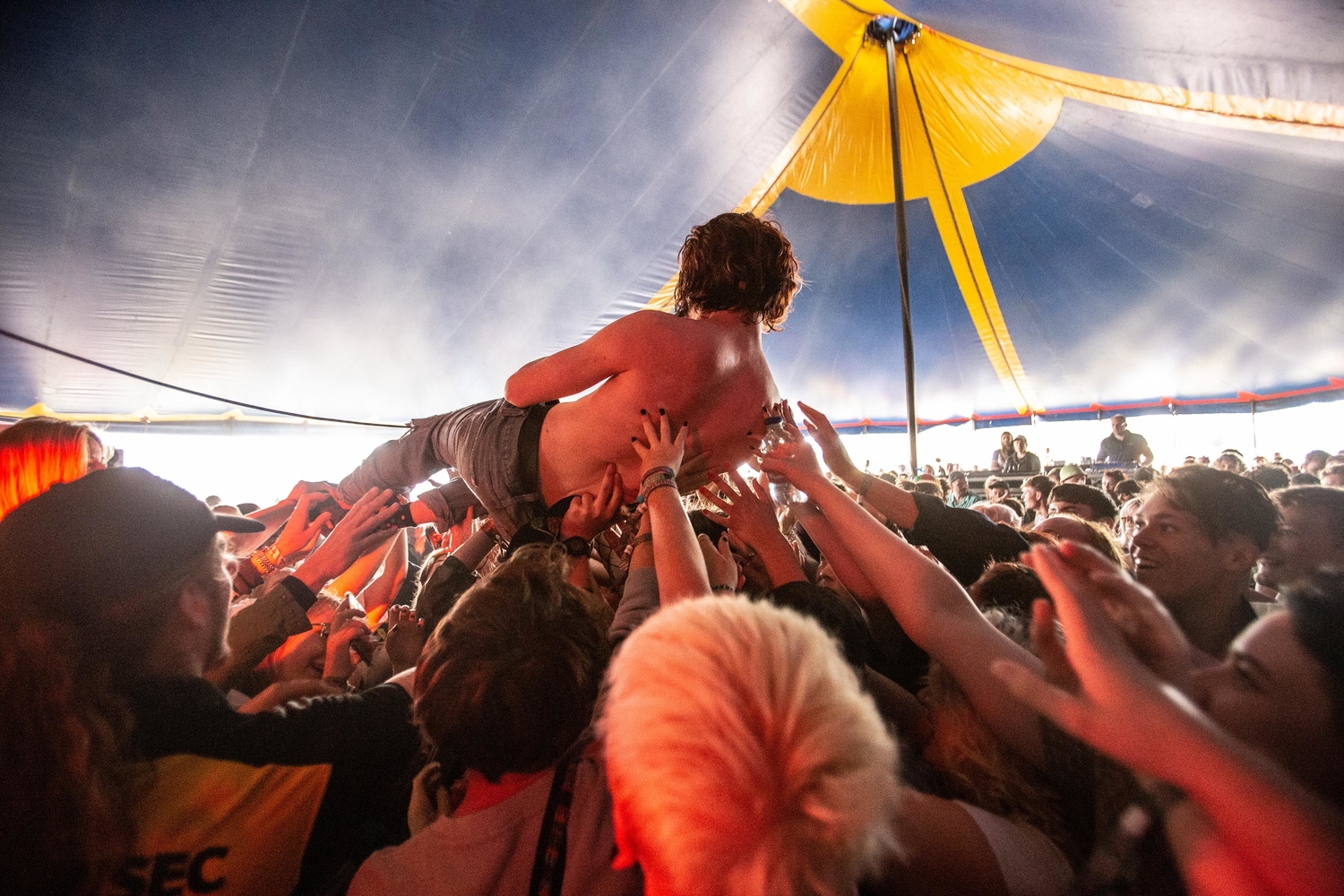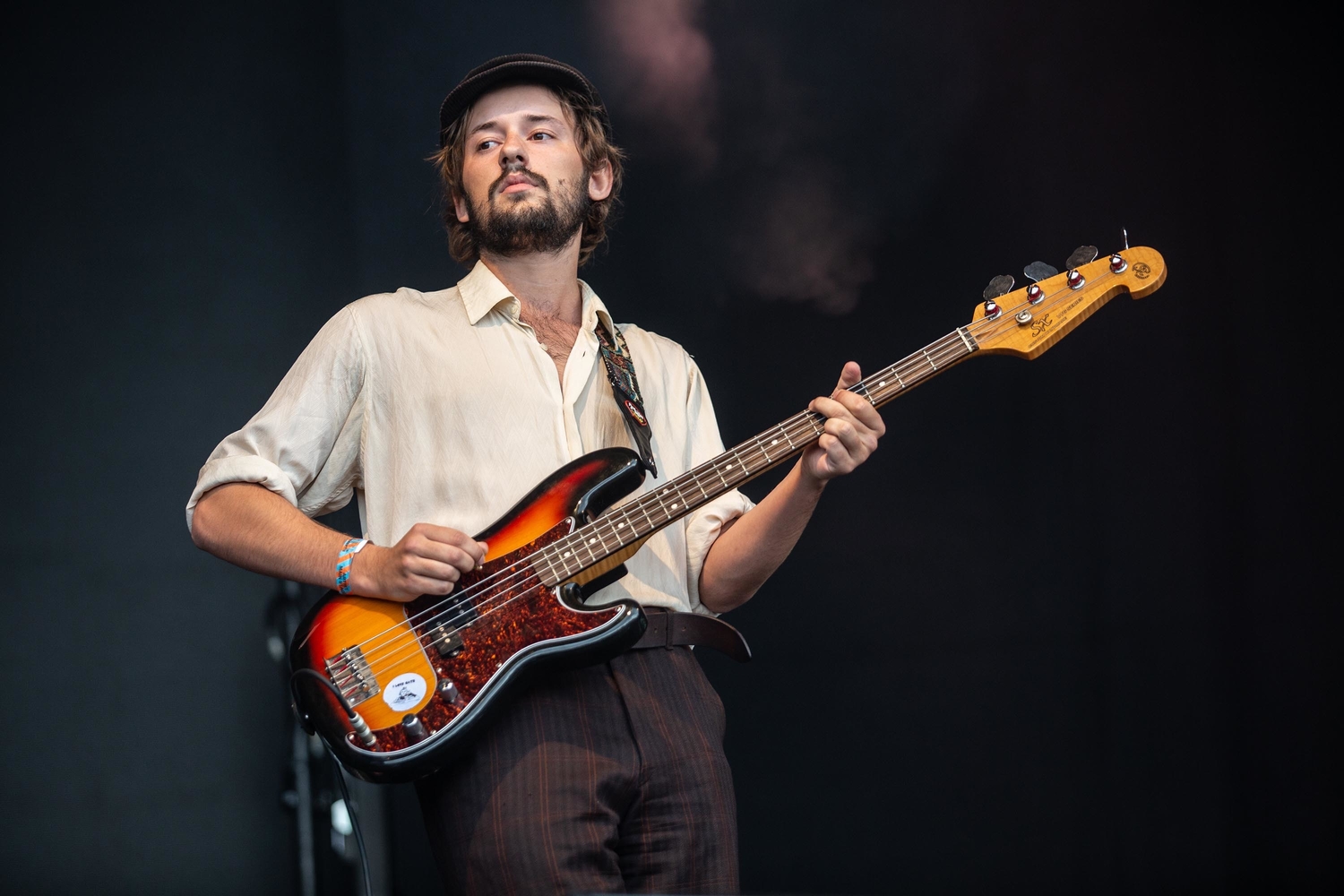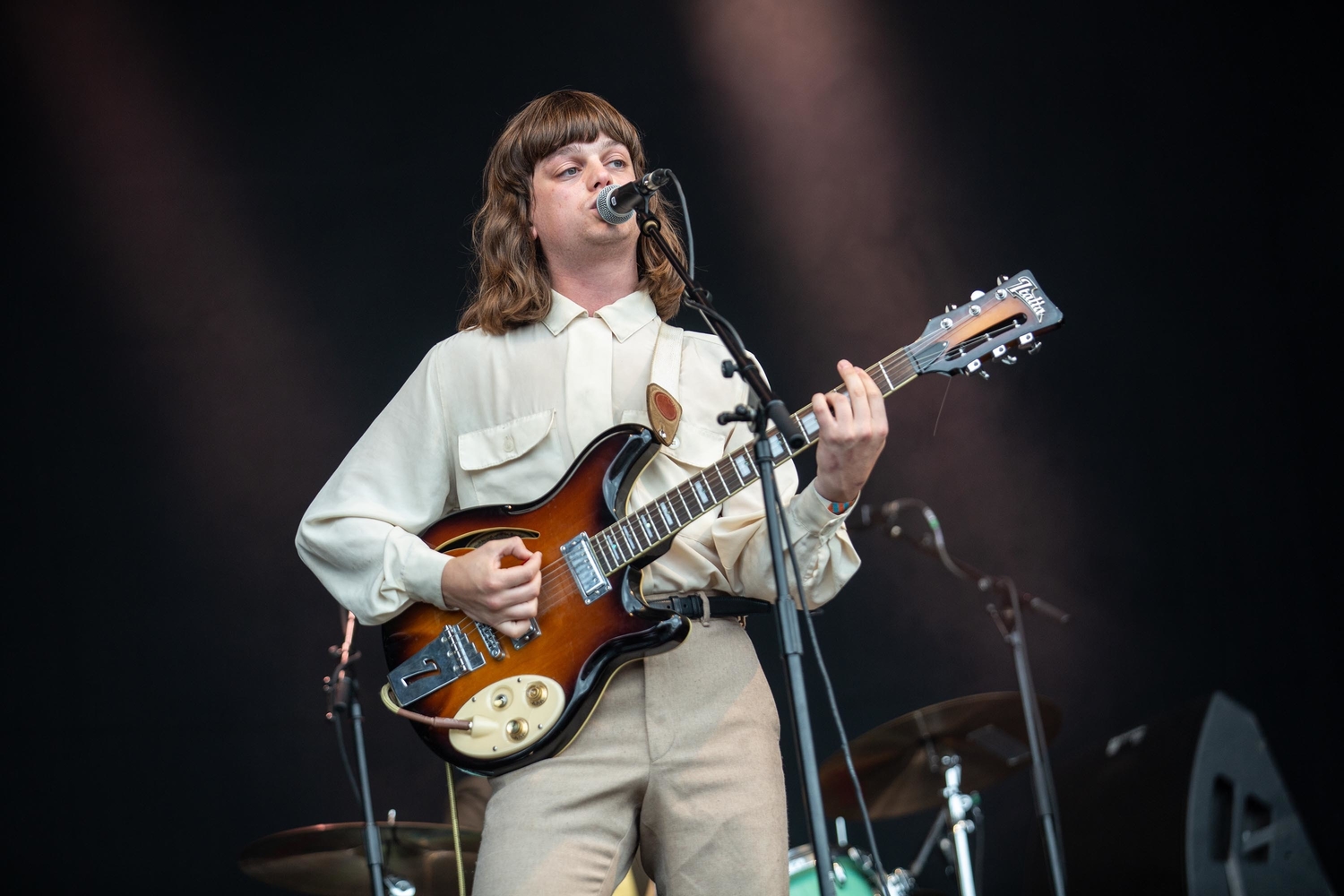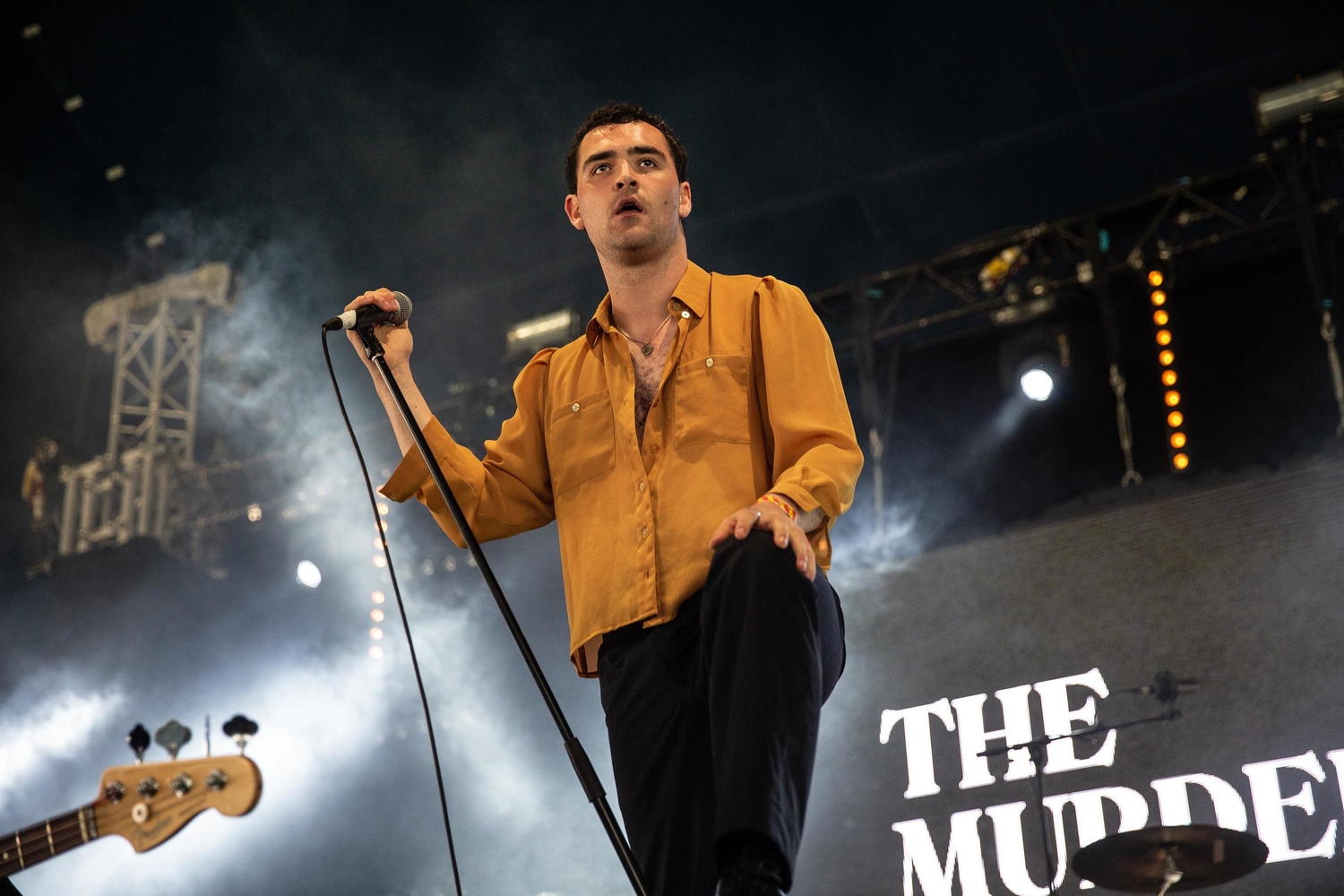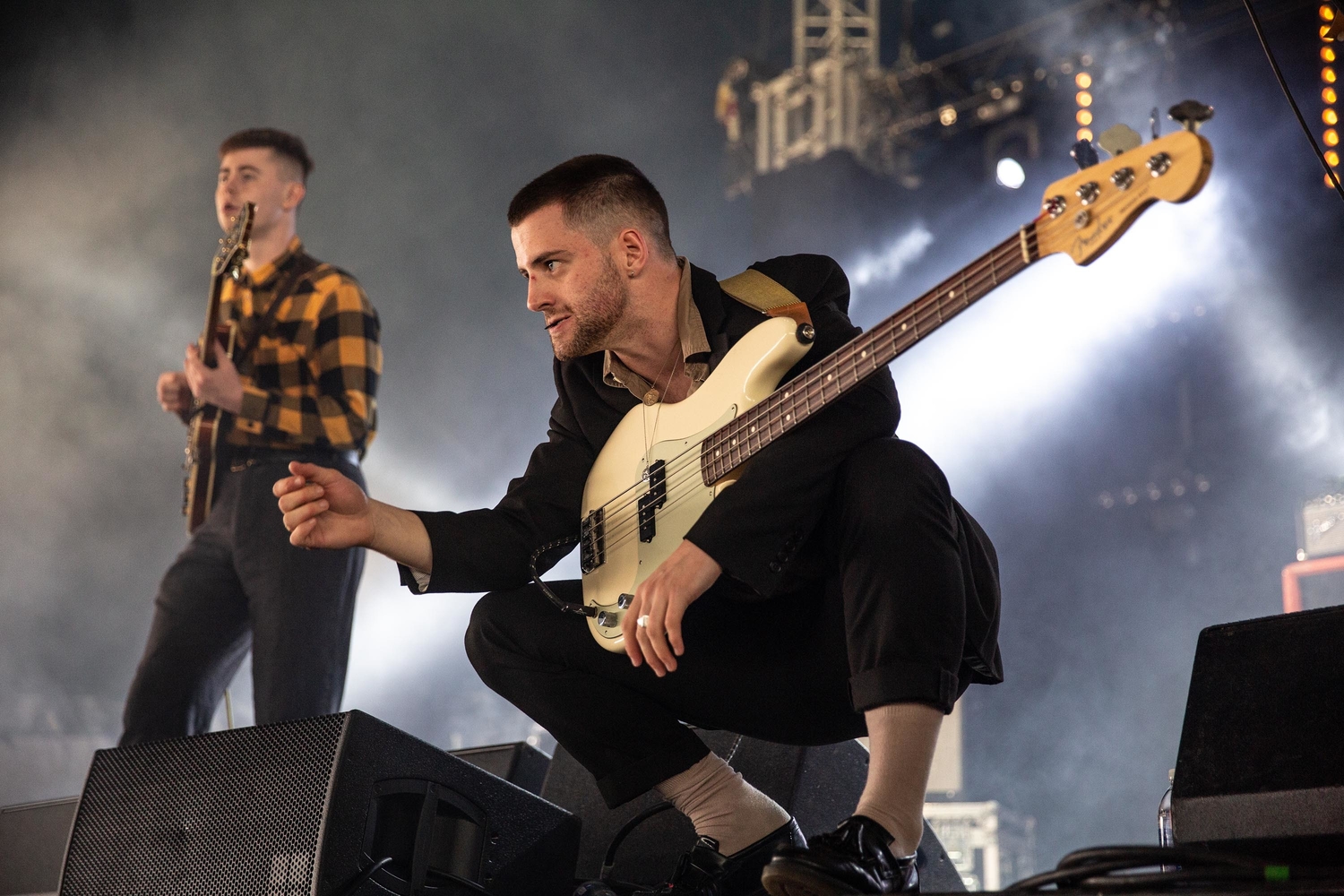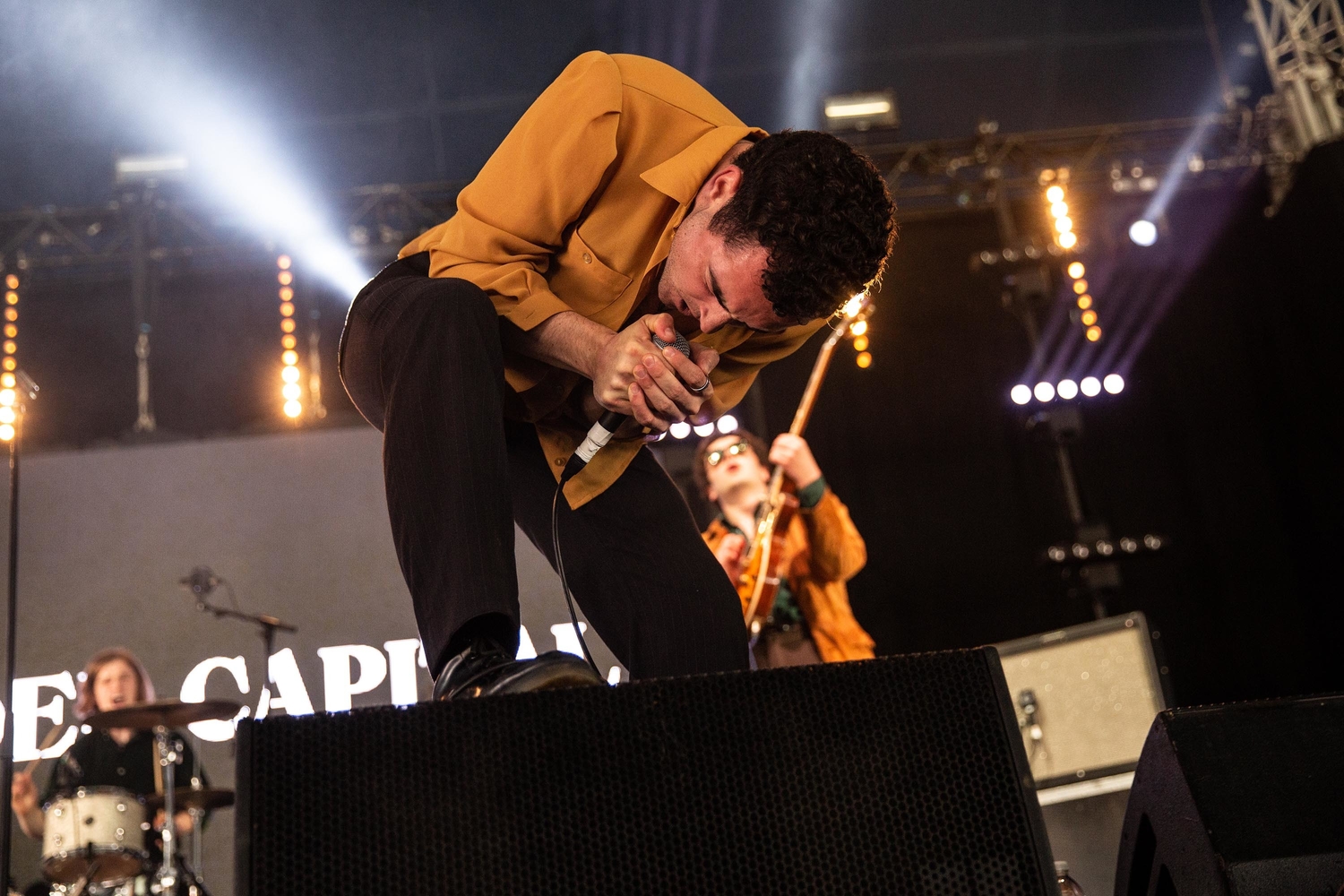 On to Saturday and any lingering hangovers are quickly blasted away thanks to King Nun, and a short-but-mighty high-octane set that sees a steady stream of circle pits, a smashed guitar, and culminates in frontman Theo Polyzoides crowdsurfing his way out of the tent. Over on the Main Stage, Brighton's FUR try and mostly succeed to fend off the drizzling rain with the power of nostalgic, '60s-soaked good vibes, whereas The Murder Capital care not for such things. Theirs is a storm conjured from a far darker place and, across the past six months of relentless touring, it's one they've level-upped to a cacophonous artform. On the likes of 'Green and Blue', the Dubliners' Joy Division-level bleakness sounds ecstatic.
Sports Team's Alex Rice has got himself a natty new shirt that's essentially the uniform of a Newcastle United-loving matador and it's a weirdly appropriate reflection of the band themselves: ridiculous, slightly baffling, probably shouldn't work and yet undeniably does. Meanwhile, with Shame forced to pull out of their Market Stage headline set after getting stuck in Japan, Mystery Jets pick up the last-minute baton and prove why they're increasingly settling into national indie treasure territory. From the still-beloved bounce of 'Two Doors Down' to soaring newie 'Hospital Radio', the band manage the rare feat of tugging at nostalgia's heartstrings while still pressing forwards with just as much passion.
And if there's a band who know how to inject every move they make with the kind of passion and vitality that feels barely containable, it's Foals. At their first Truck appearance when they were "about 16", the band ended up getting upgraded due to fears the small stage wouldn't cope; now, a whole career later, and they're headlining it's top tier. But really, the Main Stage here still feels too tiny. When you've got the heavy, dirty likes of 'What Went Down' and 'Providence', or recent ravey slammer 'In Degrees' in your arsenal, then you need some serious land mass to do it justice; in comparison to some of their recent (and surely imminently even more) massive slots, tonight feels intimate in comparison. Foals know it's a special one, too. "I hope you're all staying hydrated. I want good behaviour, but spicy behaviour," winks Yannis Philippakis before the band return to deploy rarely-played early single 'Hummer' as a nod to their longstanding bond with the festival. It's a return that's been a long time coming, but boy was it worth the wait.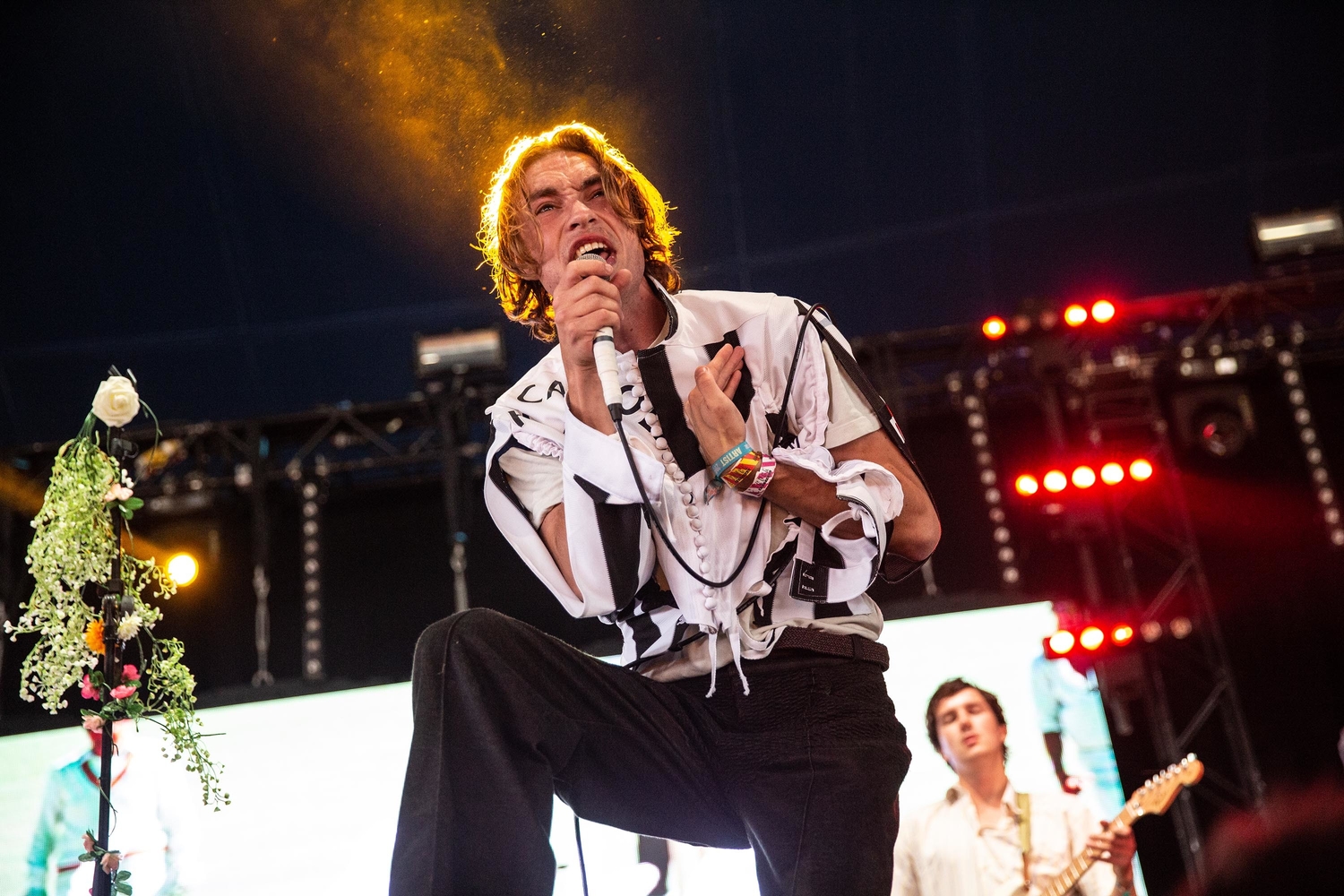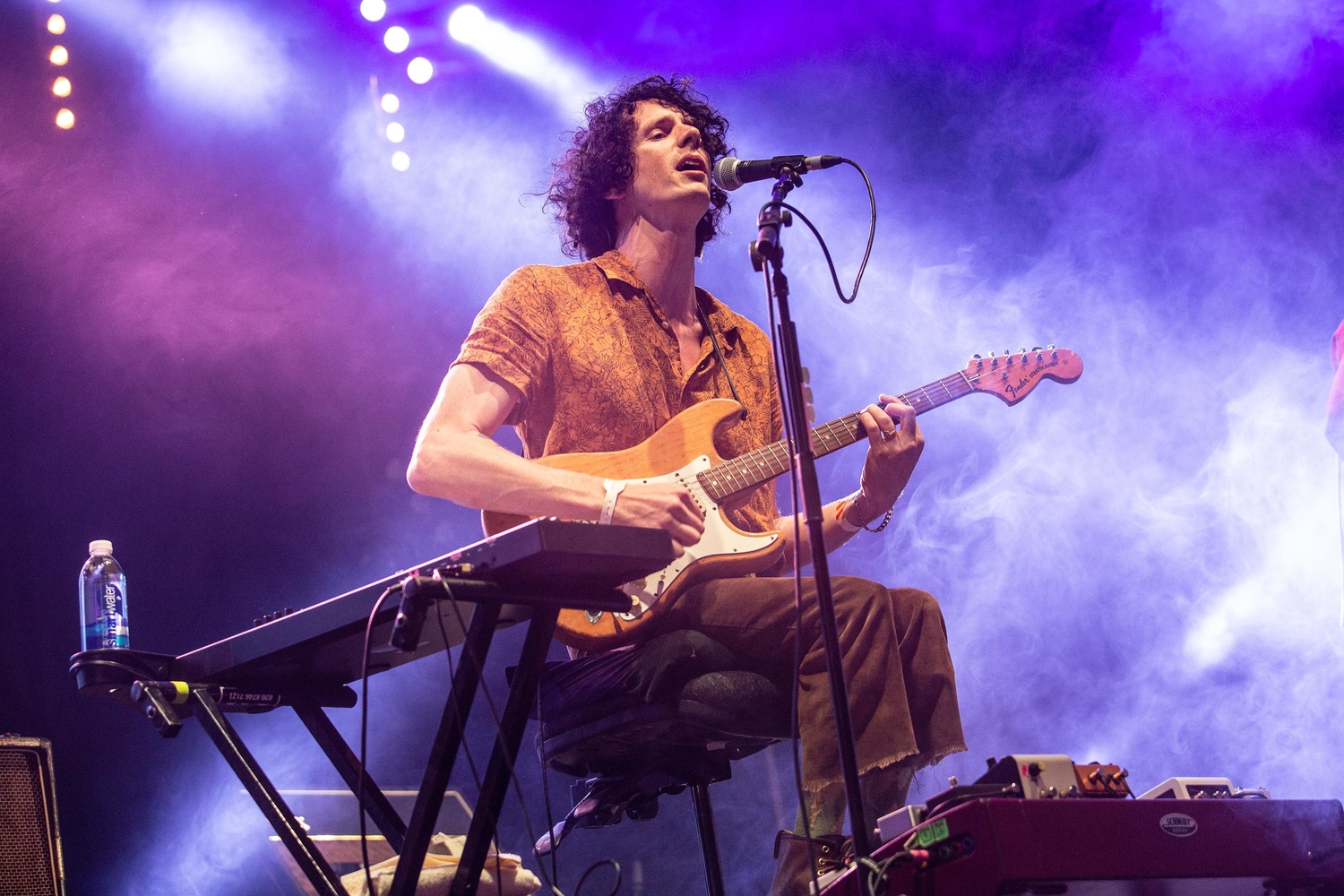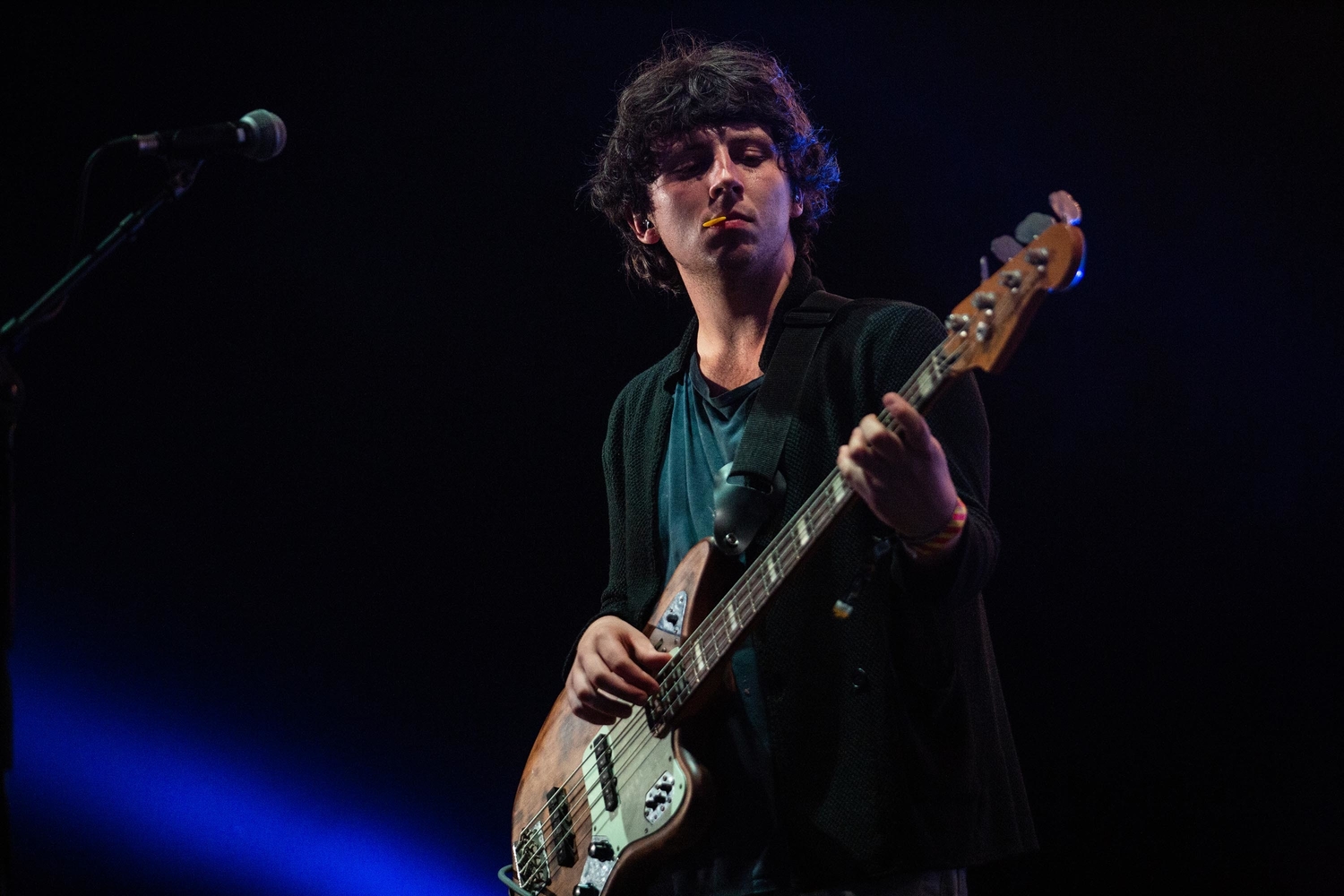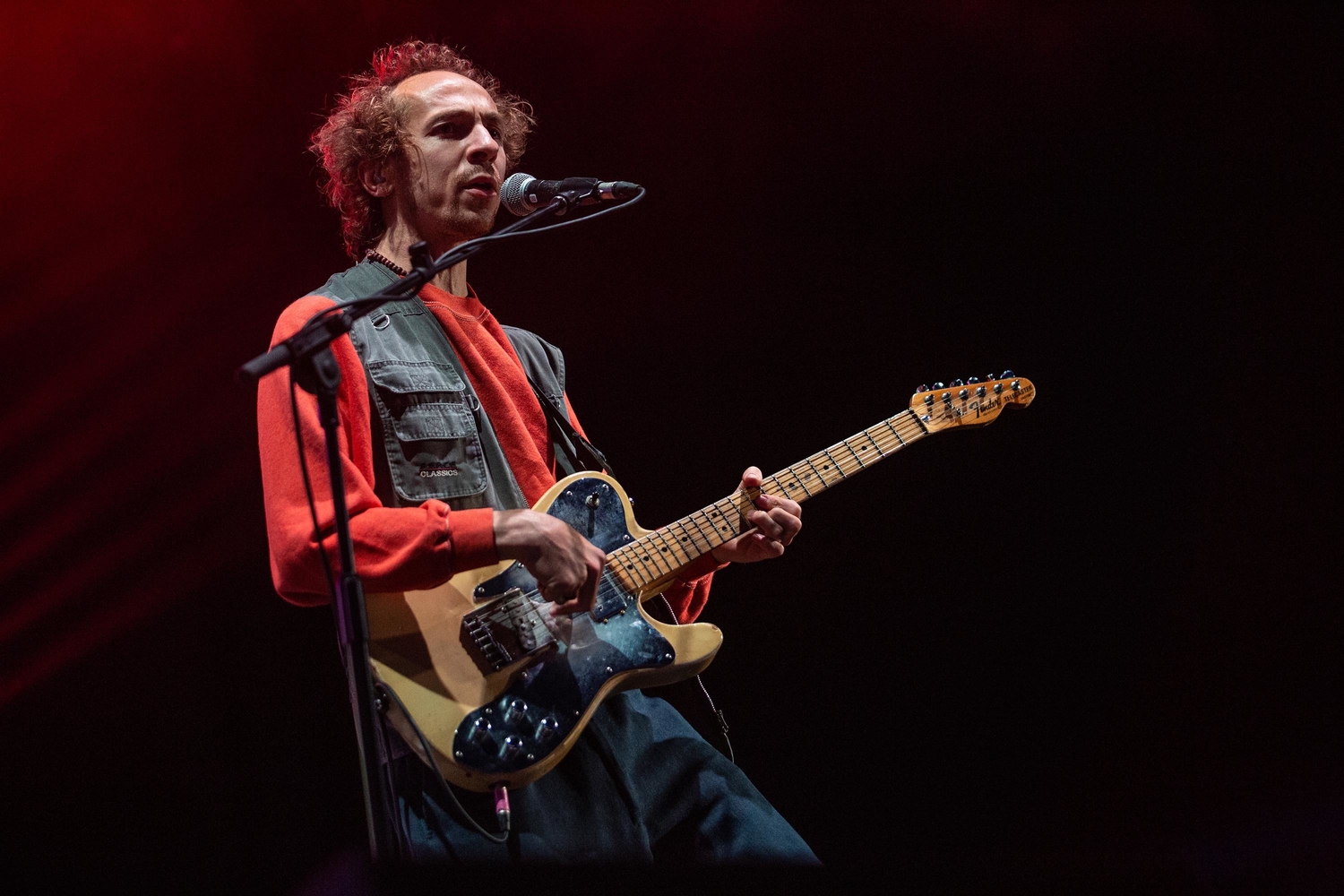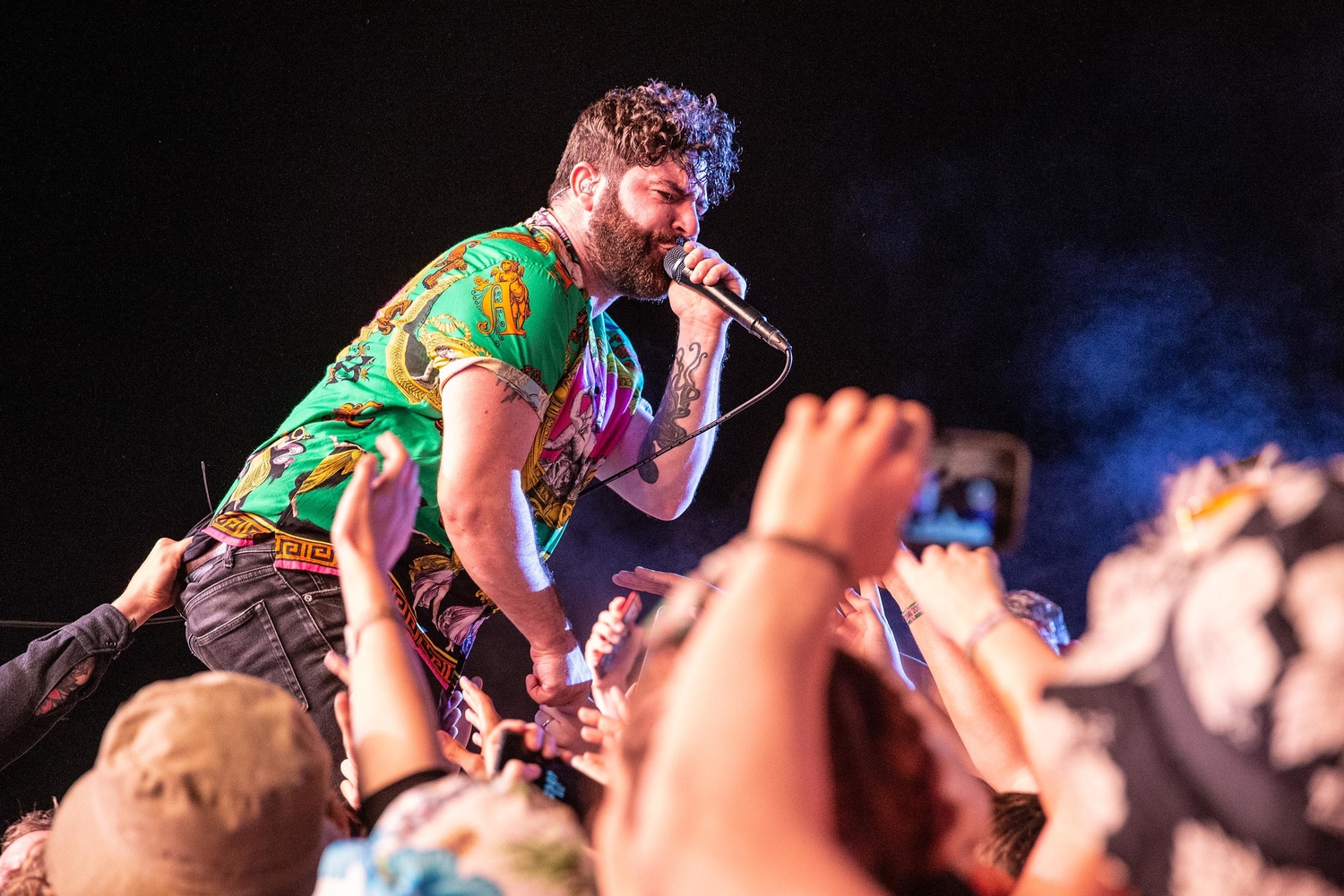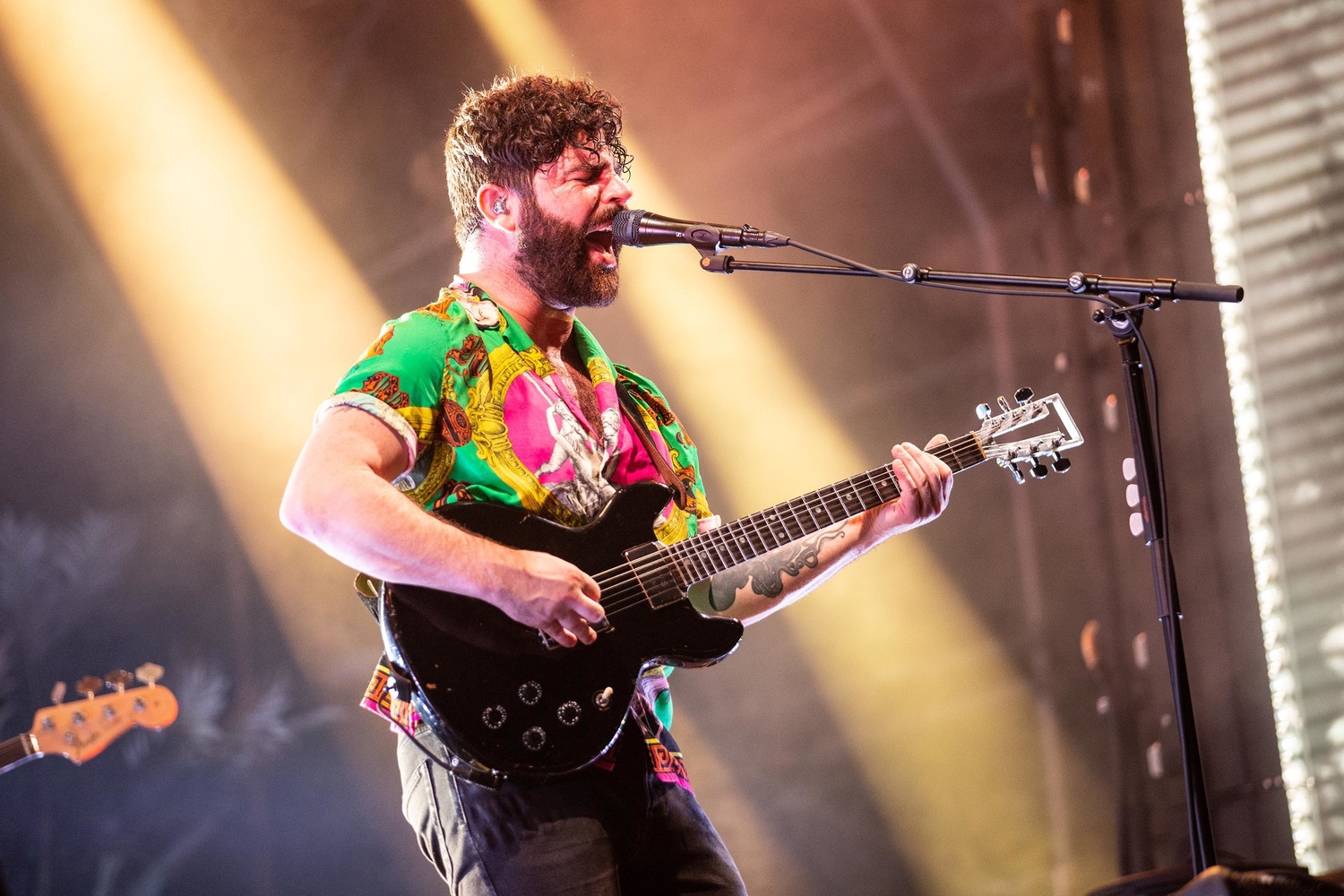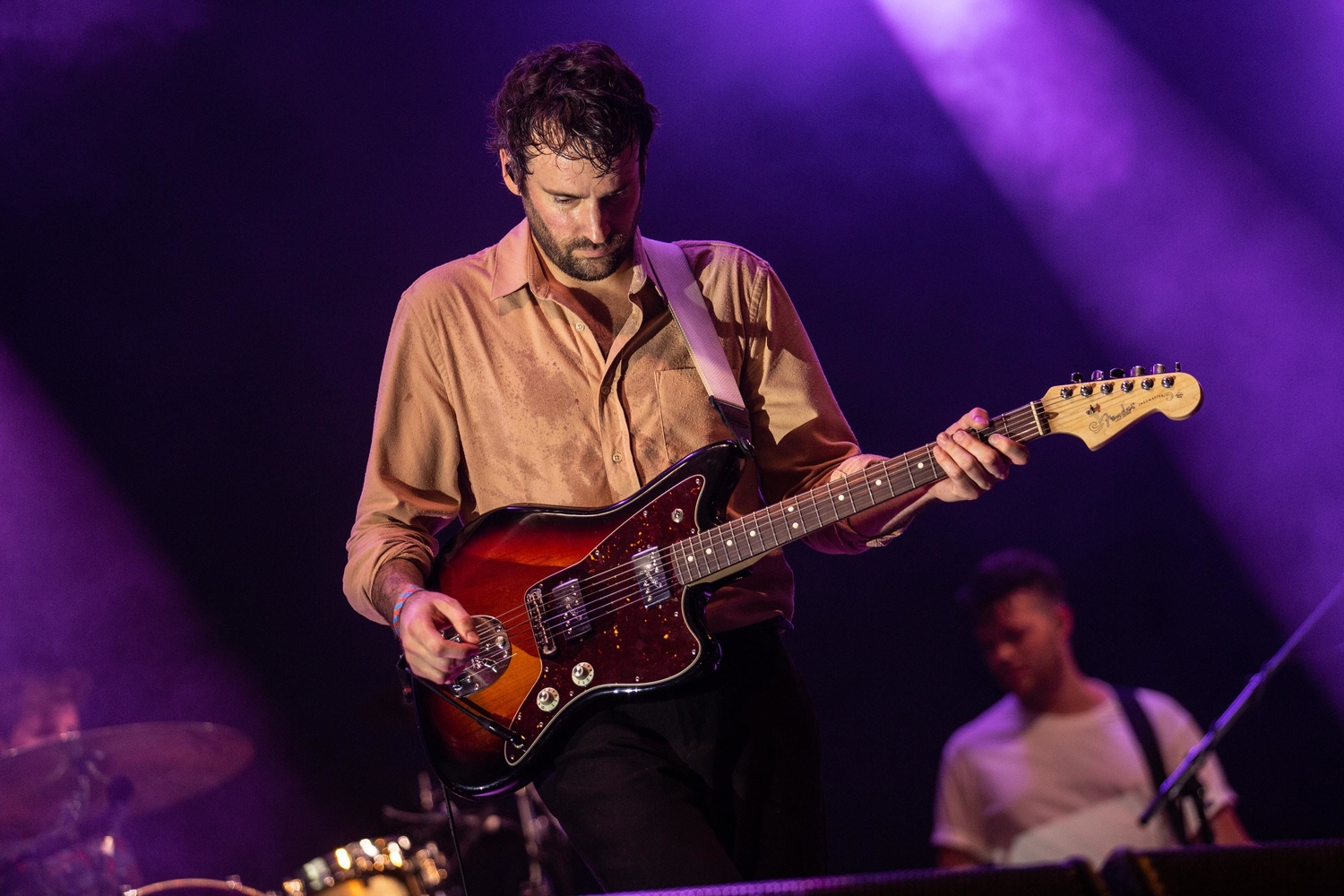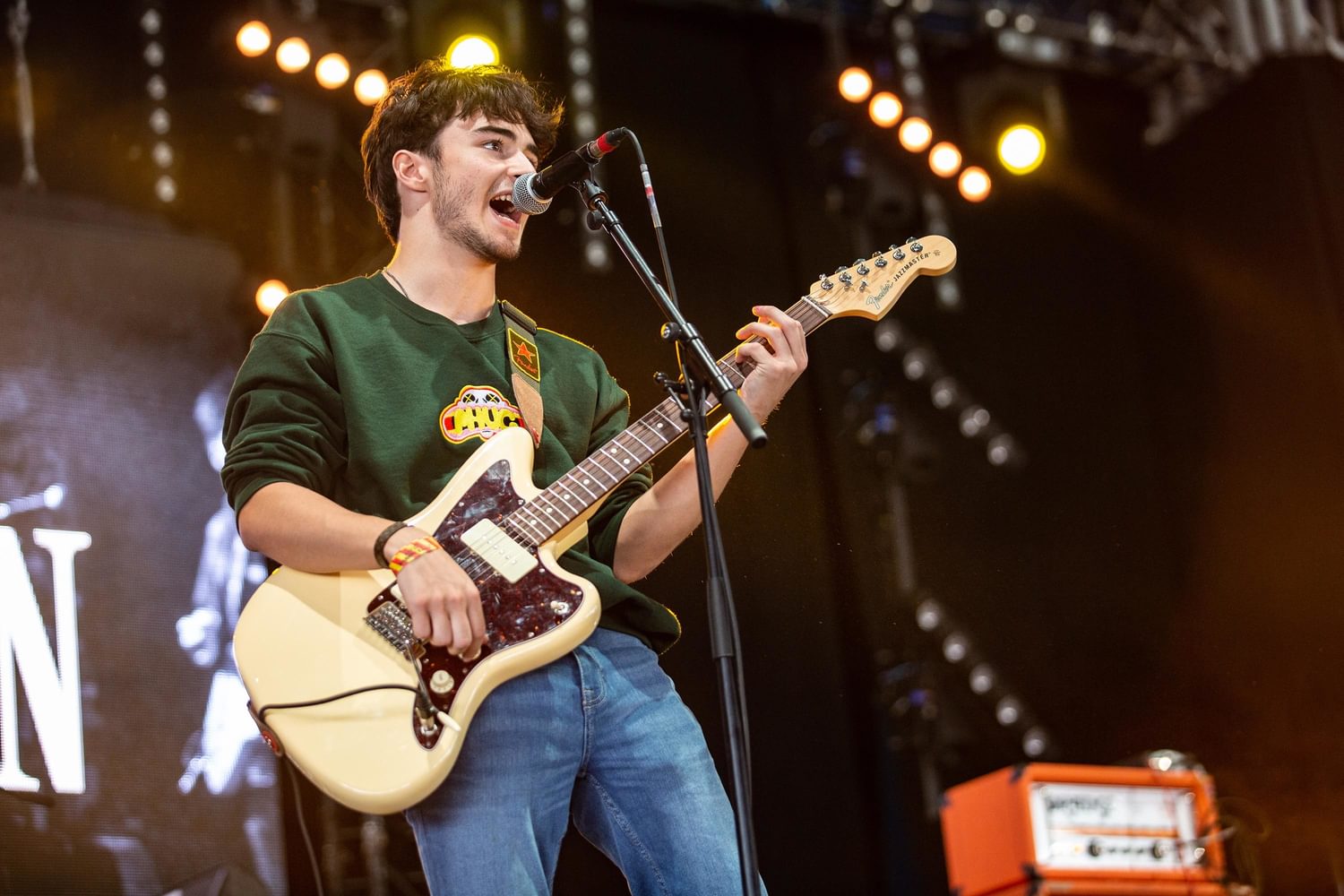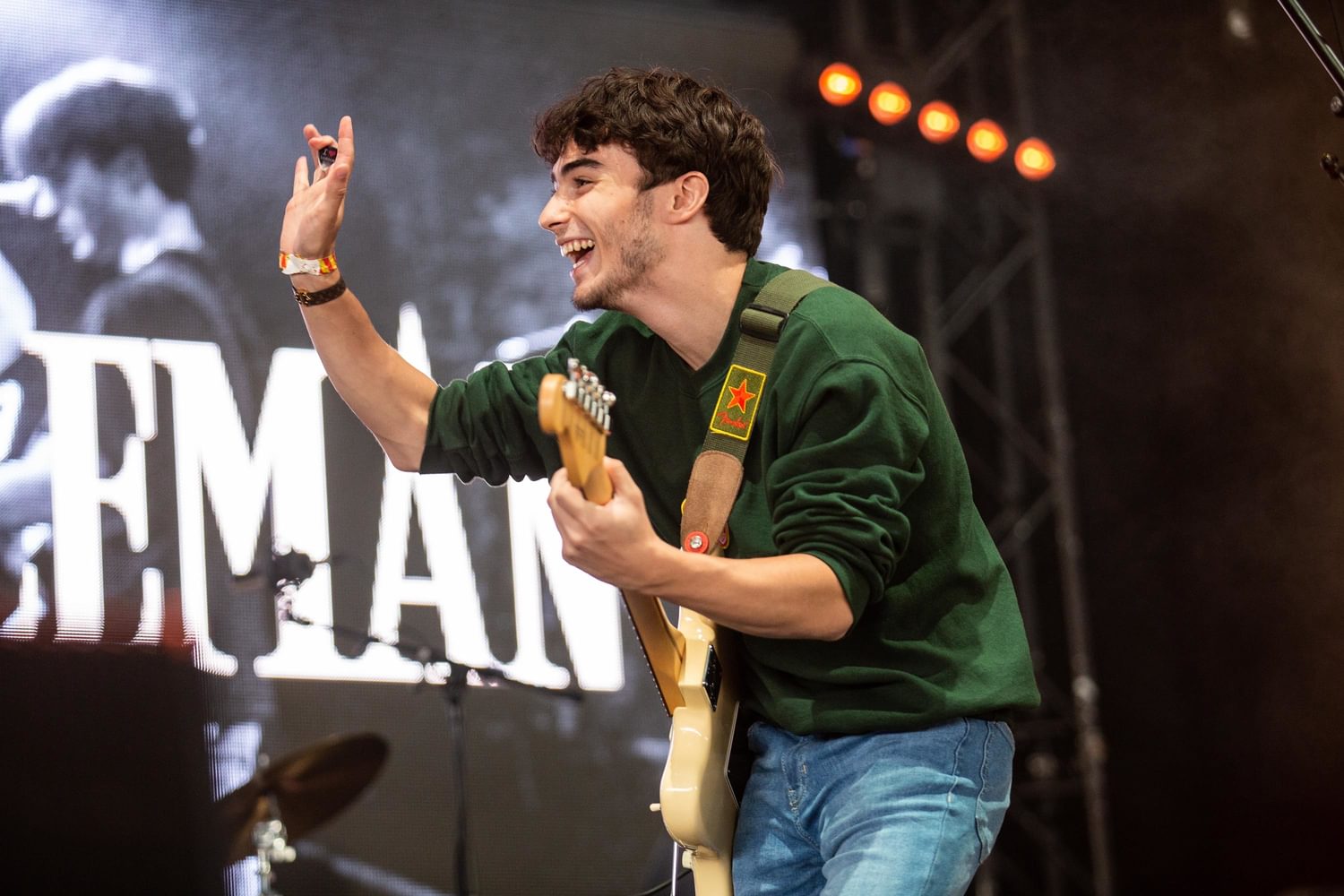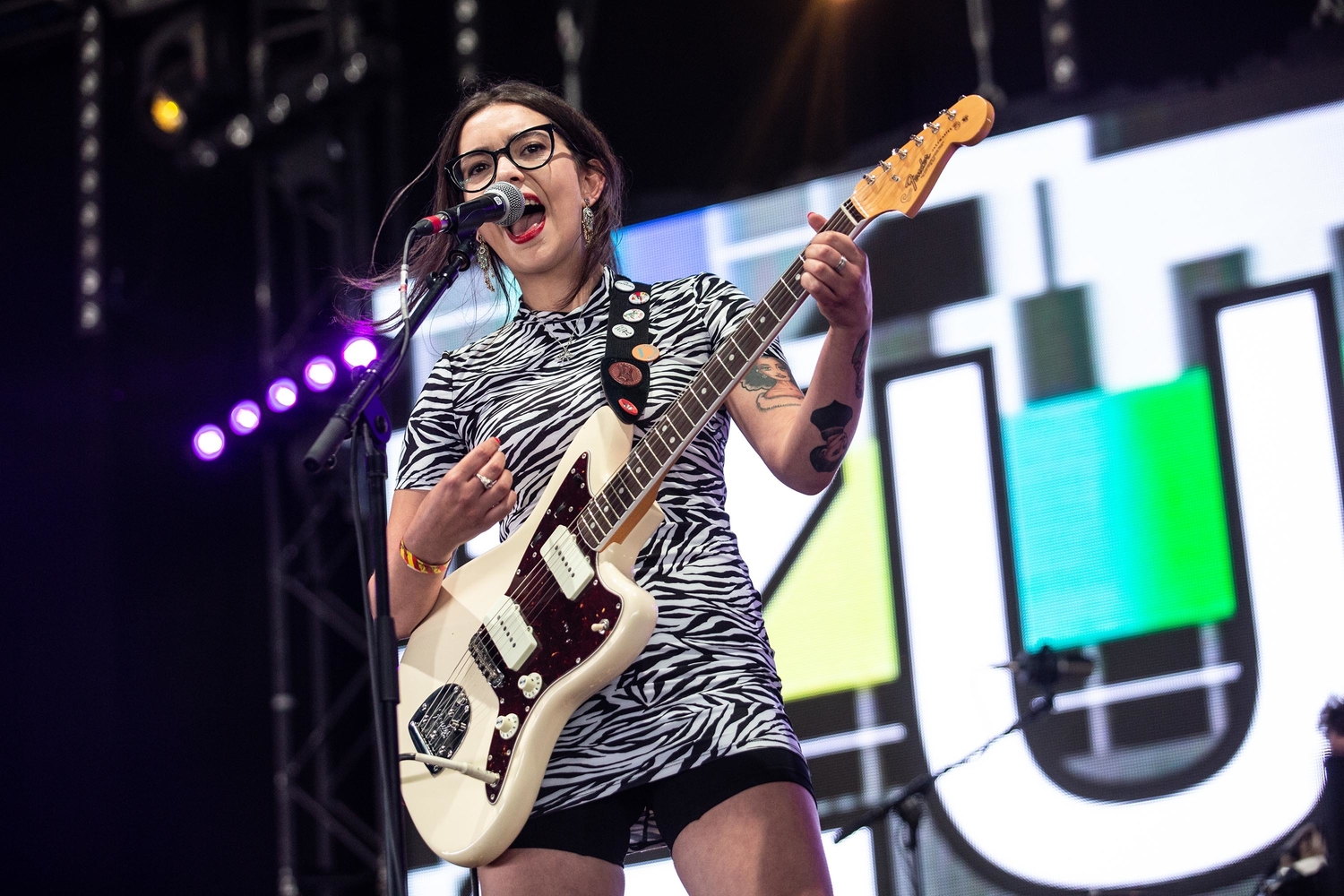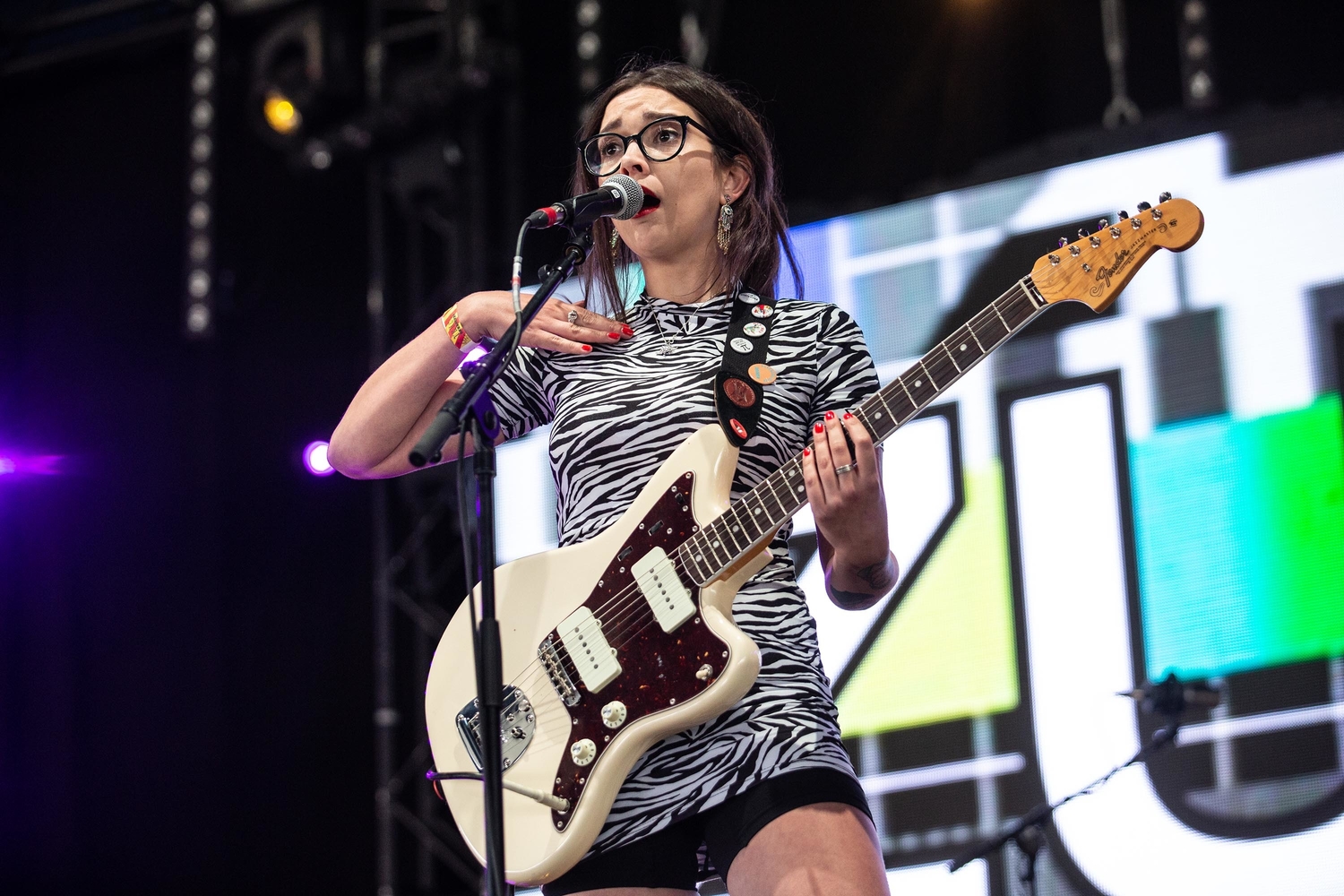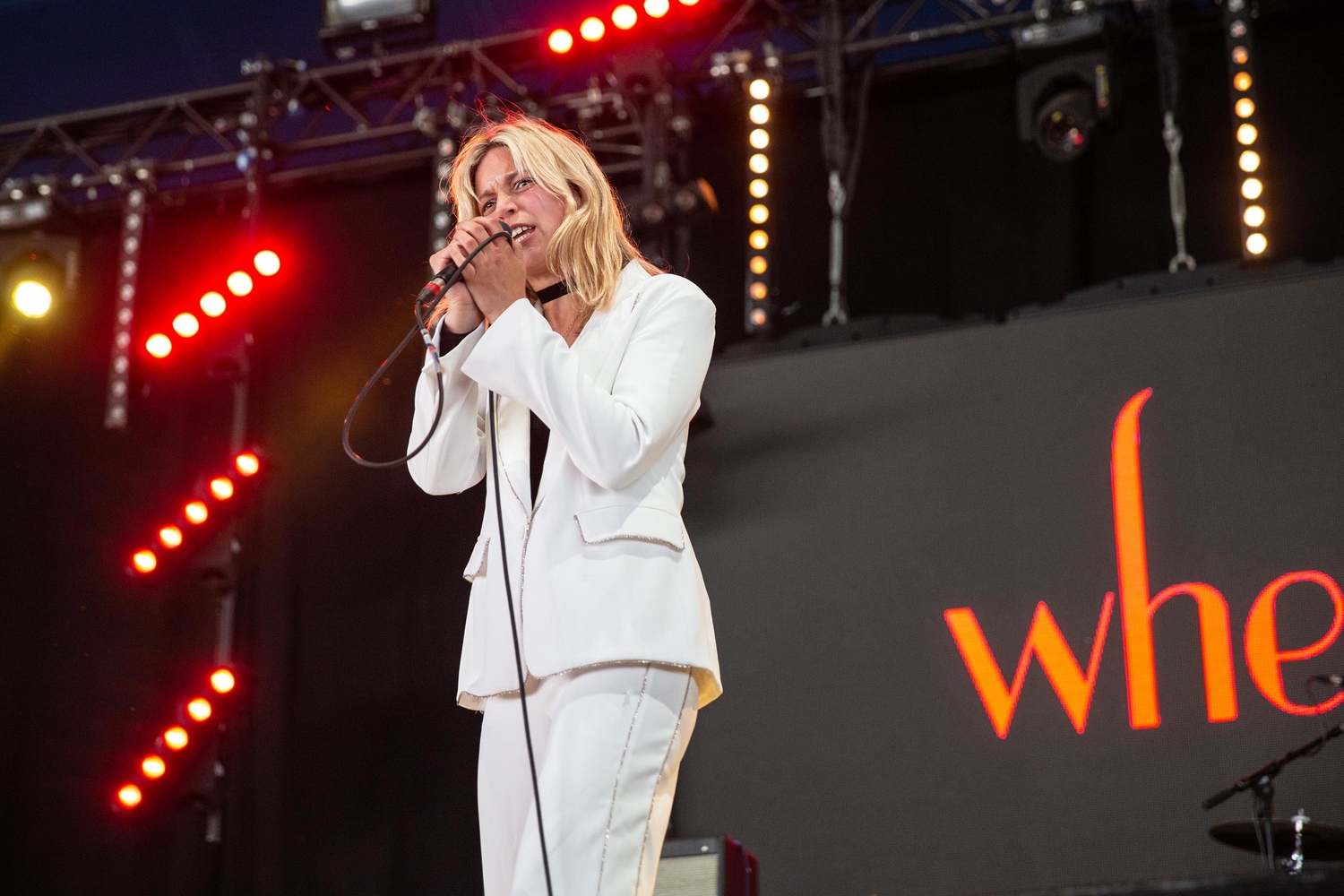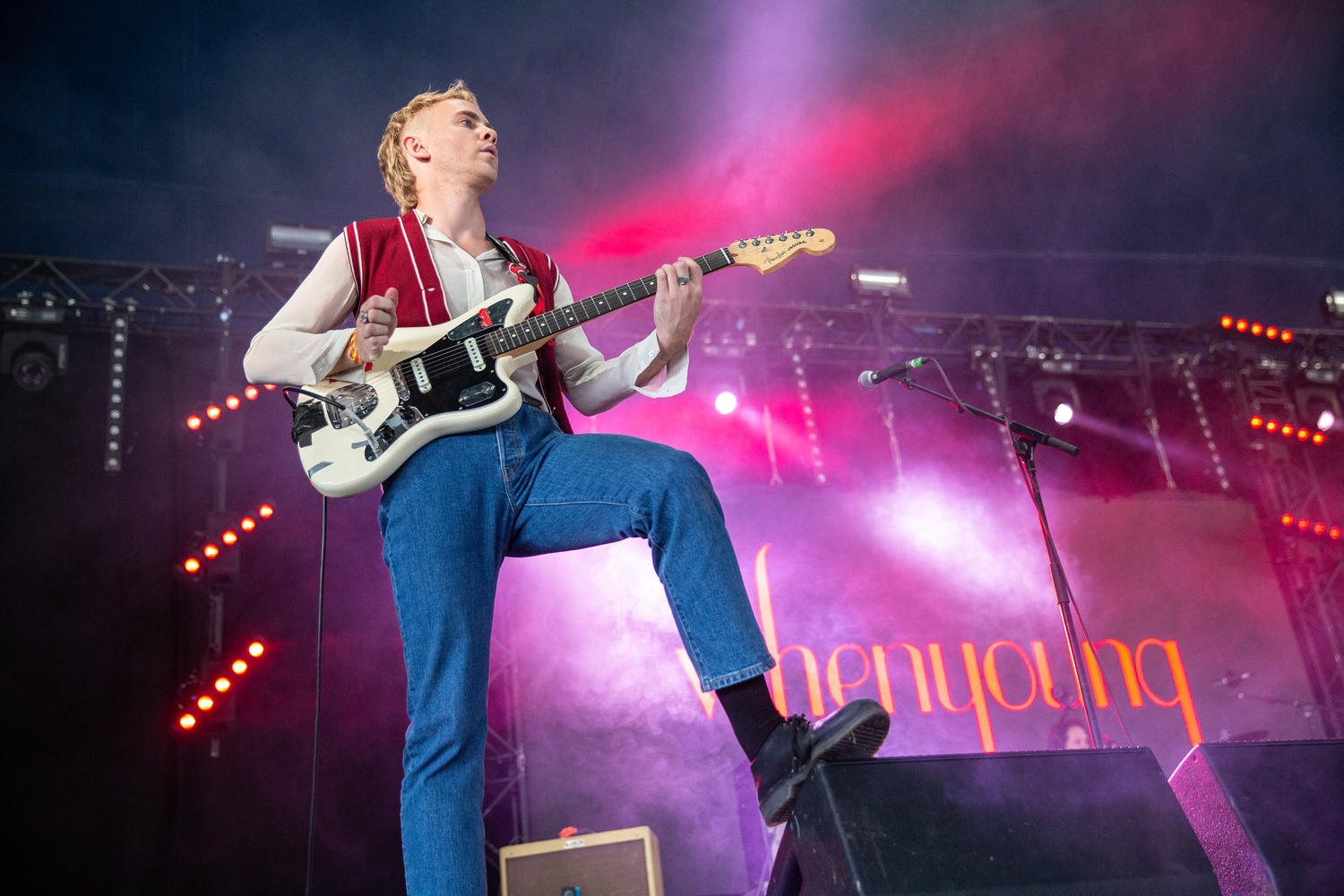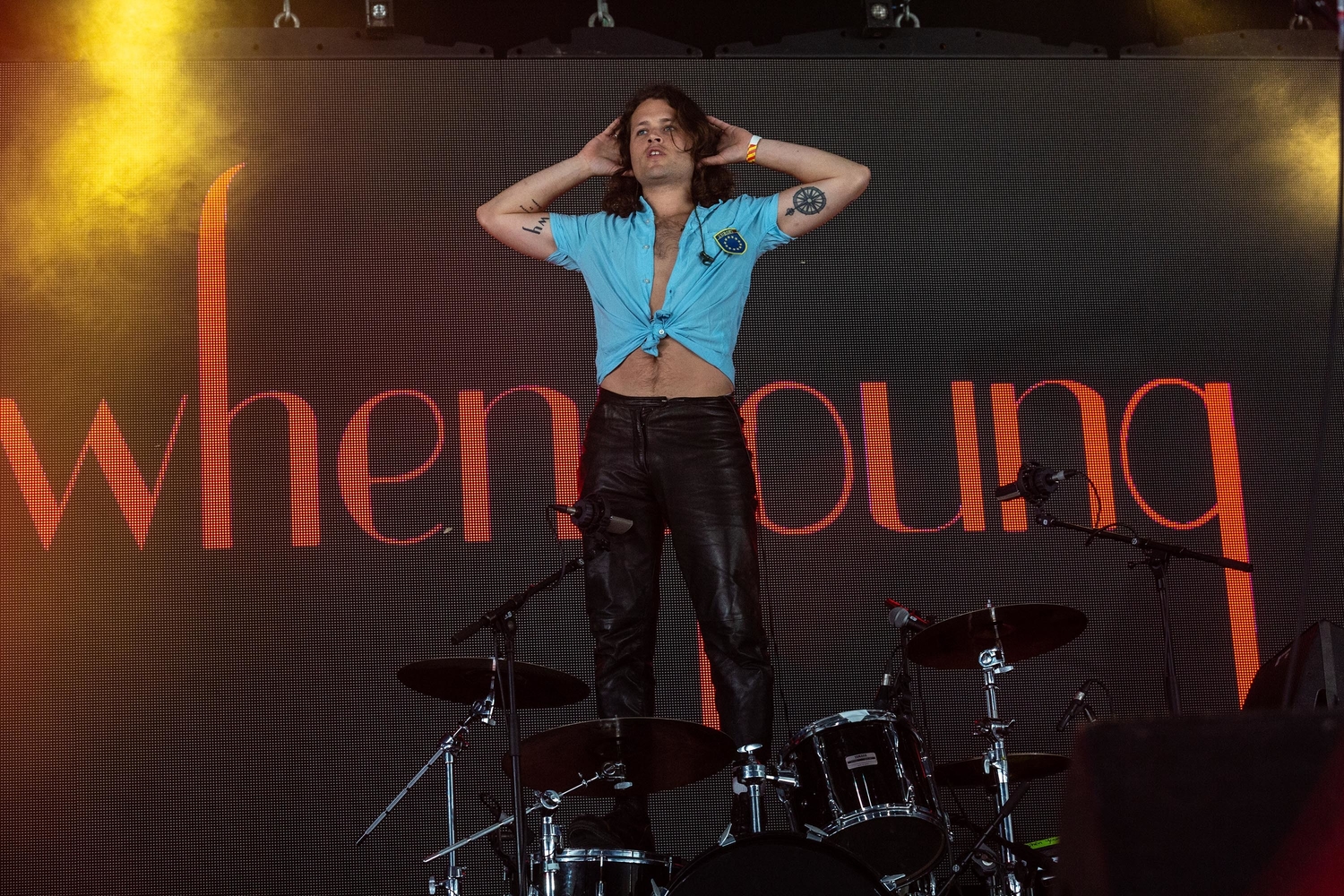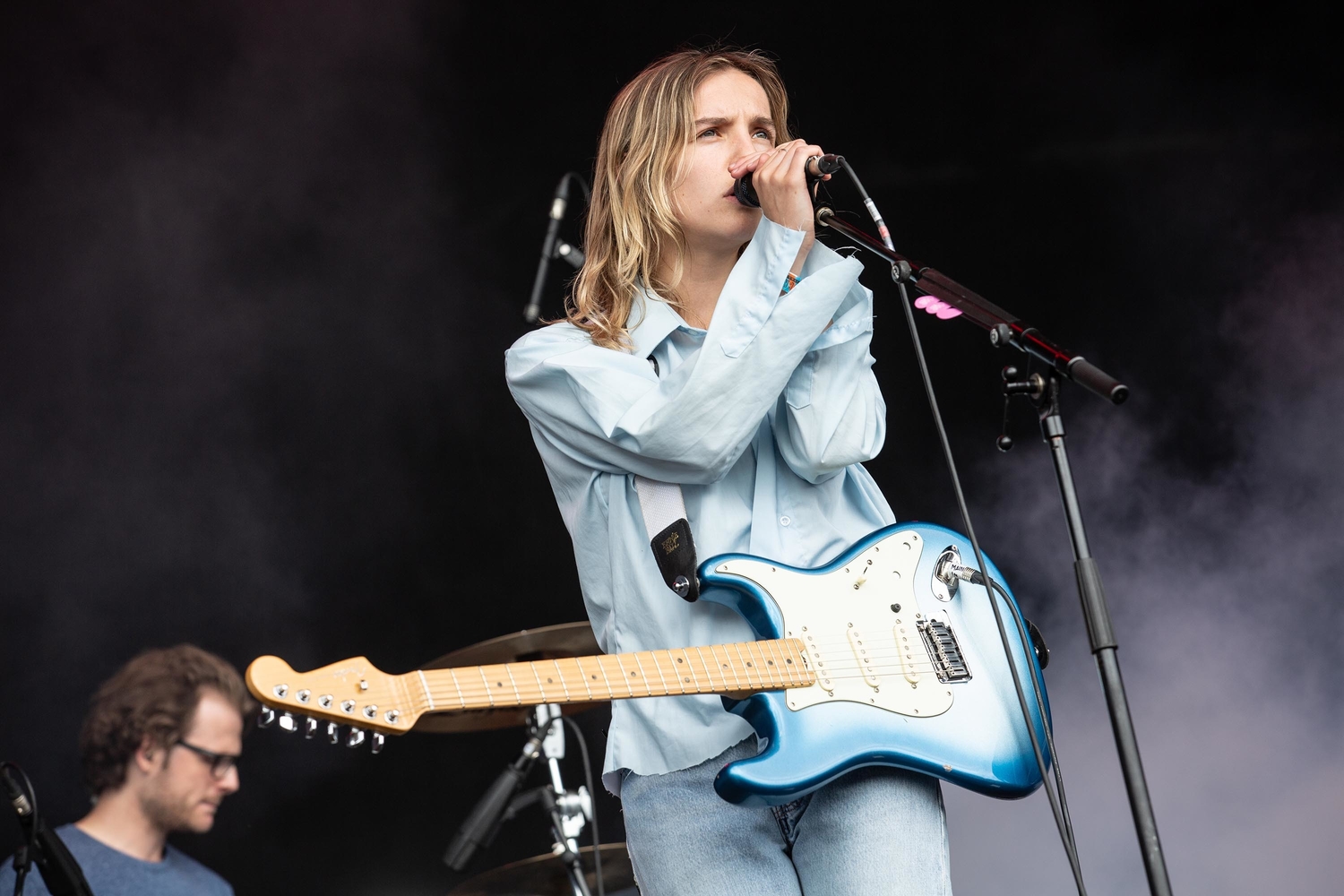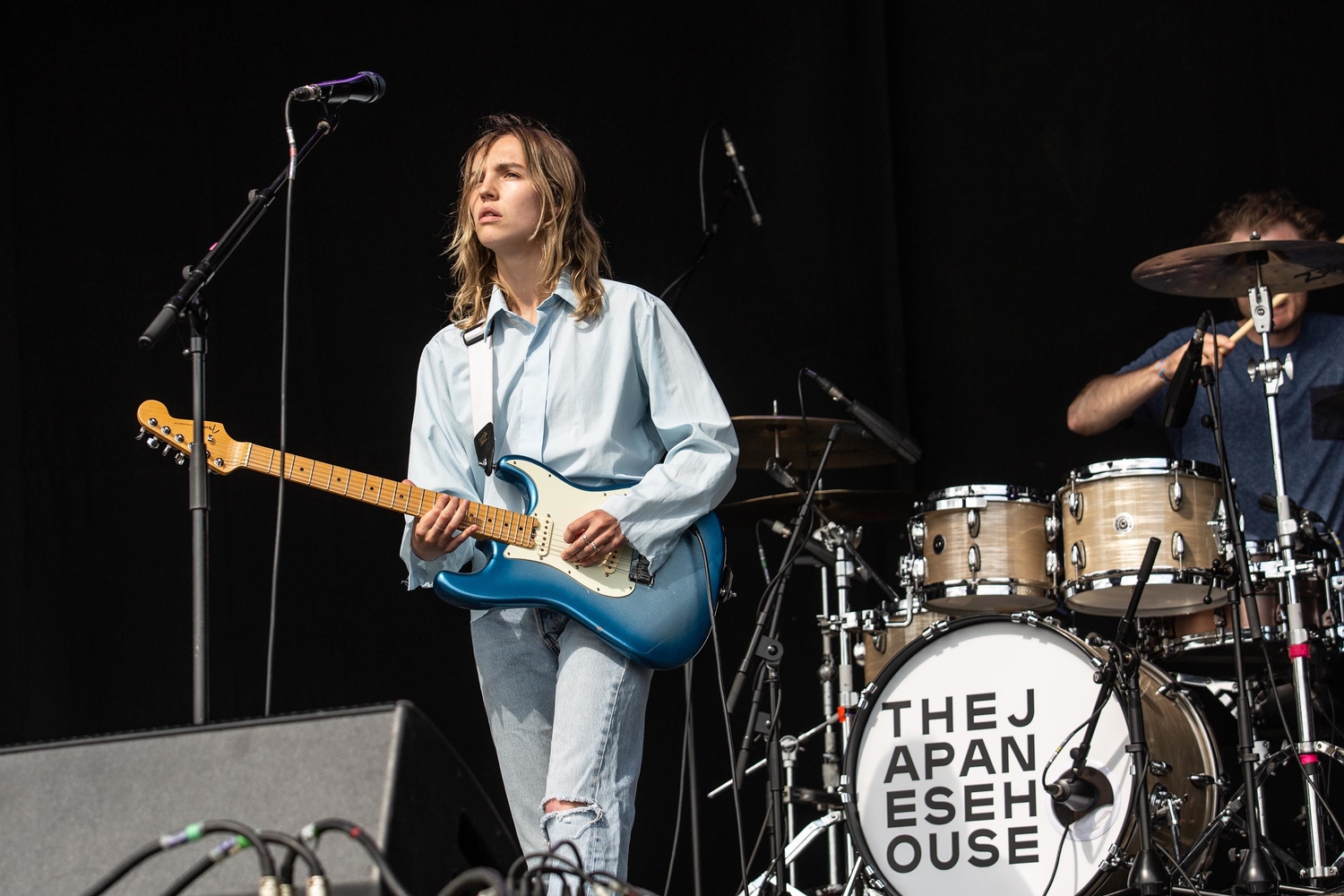 For any bleary day-three heads going on, Sunday begins in suitably un-punishing style. Alfie Templeman's jangly indie-rock has hints of a slightly-less-stoned Mac DeMarco, while Liverpool's Zuzu is a relentlessly perky proposition, serving up radio-friendly pop nuggets with a side of Scouse charm and easy-going stage chat. Over on the Main Stage, The Japanese House is either the perfect music to soothe aching heads in the sun or a bit too one-note to provide some necessary mid-afternoon pep, depending on which half of the glass you're currently residing in, while it's a determined Whenyoung that then take to the Market Stage. Guitarist Niall Burns regularly intersperses the set with shouts to the crowd to have a dance, while singer Aoife Power looks like she's about to burst with sheer emotional effort. If it's a slightly flat crowd that responds, that's probably only cos it's Sunday; you can't fault the trio for trying, and the songs – particularly soaring closer 'Never Let Go' – are all there.
There's a queue round the block to get into The Rockin' Chair barn. Why? Because now it's time for Barryoke: the hottest ticket of the weekend. Yes, it's Barry from Eastenders doing karaoke. Yes, it's ridiculous. Yes, it's fantastic. Weirdly, it's also a kind of brilliant warm up for returning heroes The Futureheads, who might musically occupy the wonky, playful sonic landscape of a bunch of musos, but who also do a good line in comedy stage chat. Throwing out fake intros to their biggest hits, they're now at the stage where they can have fun with it all; yes, in the spiky, purposefully claustrophobic stomp of new track 'Listen Little Man' they prove they've genuinely still got something exciting to offer, but the Sunderland quartet aren't aiming to conquer the world anymore. Instead, their set is a lesson in doing these things for the sheer love of it; onstage and off stage, it's palpable. Also sharing a lesson or two on the Market Stage, Kate Nash - looking every bit a punk princess in a giant baby pink flouncy dress paired with biker boots and fishnets - is dishing out nuggets between songs, which include gnarled-up versions of early numbers 'Foundations' and 'Mouthwash'.
Two Door Cinema Club might still be tickling the highs of the big leagues but they too seem like a band who've learned to loosen up and have a laugh. Closing out the Main Stage in a blaze of primary colours and a final, cooing fireworks display, they've had the crowd-pleasing hits for years, but now the trio have the stage craft and the sparkle, too. And as the massive crowd collectively go nuts, it's proof of the magic of Truck's ethos: rather than changing to follow passing fads and scenes, it knows what it is (a big indie mecca) and curates it perfectly. Long may it continue.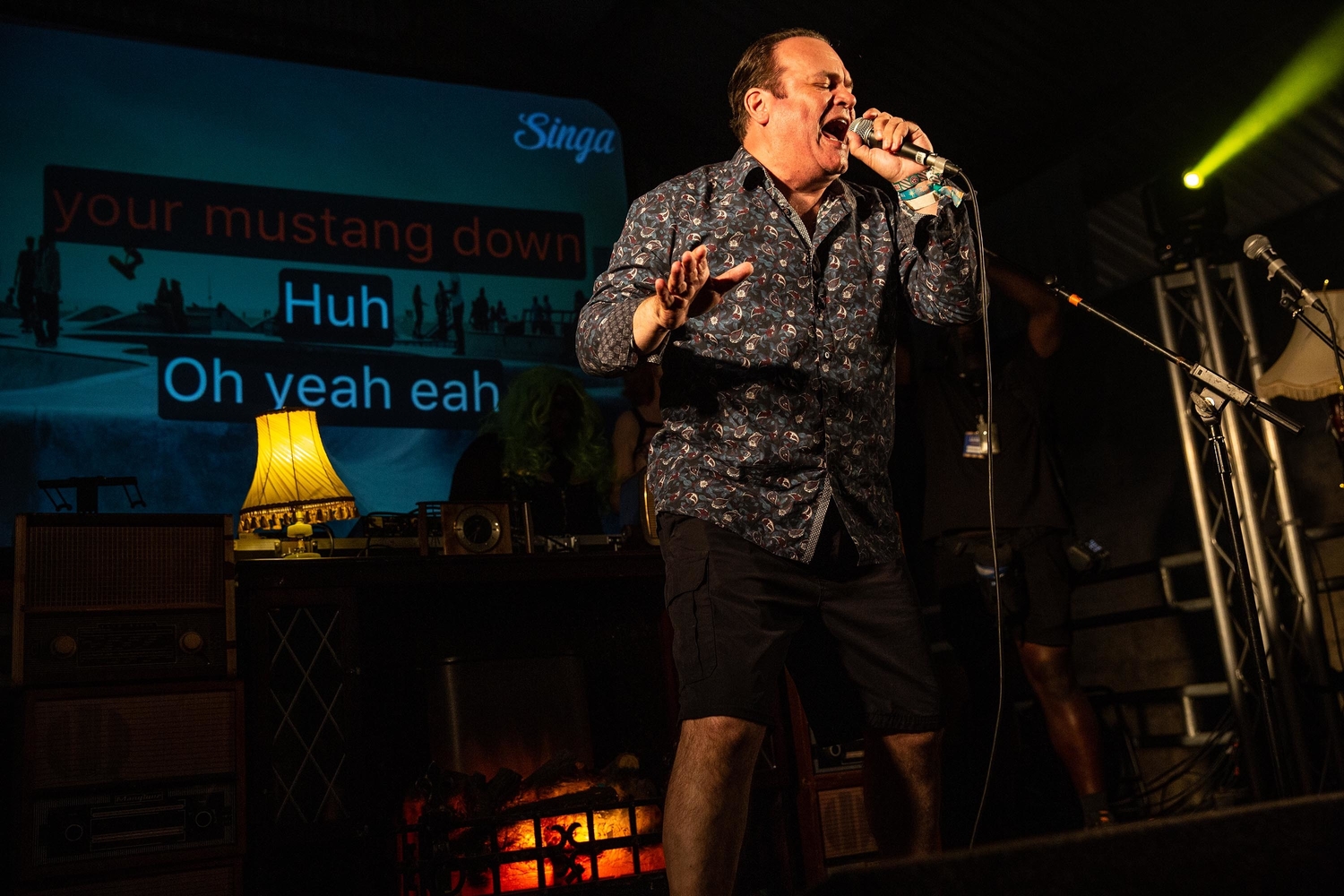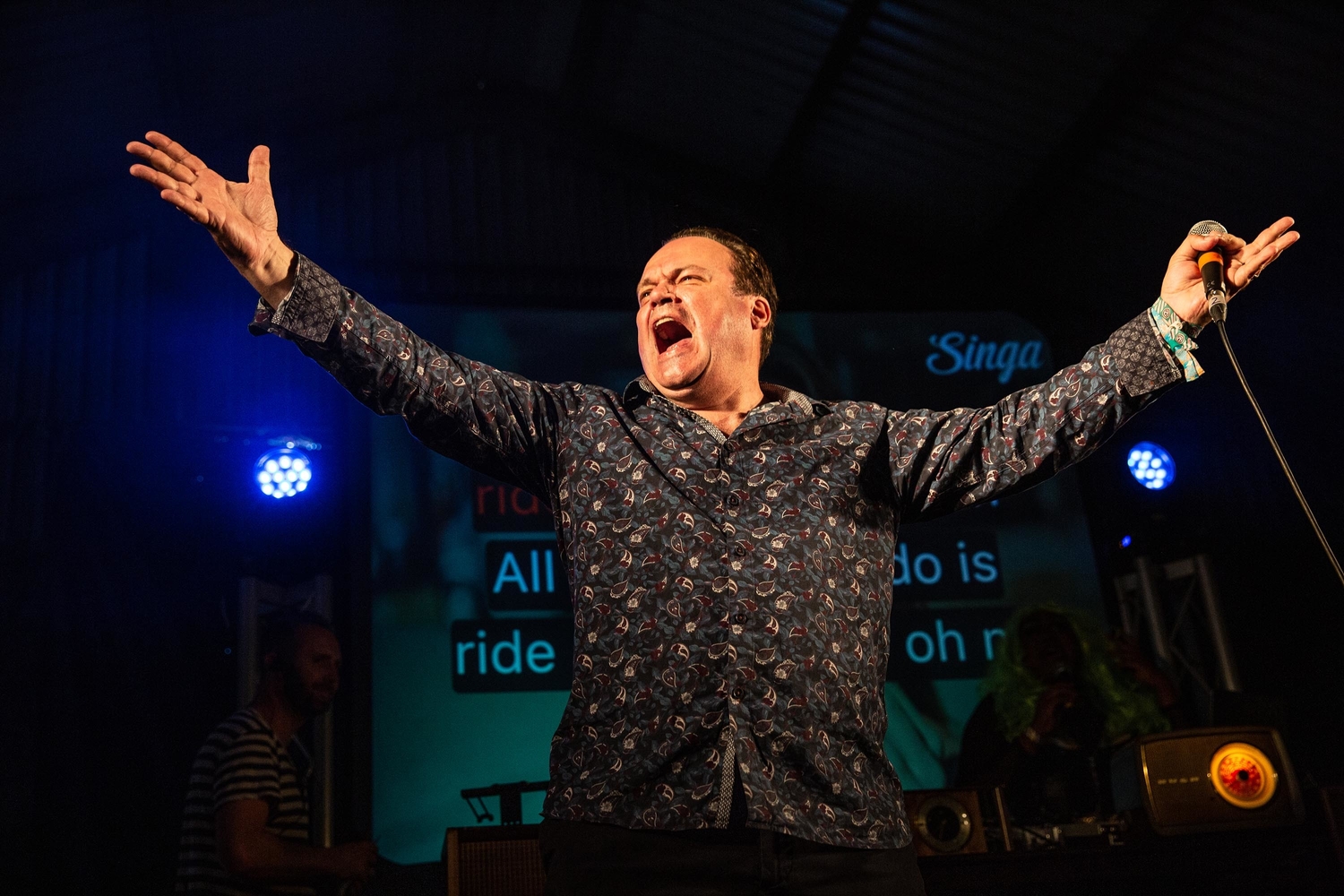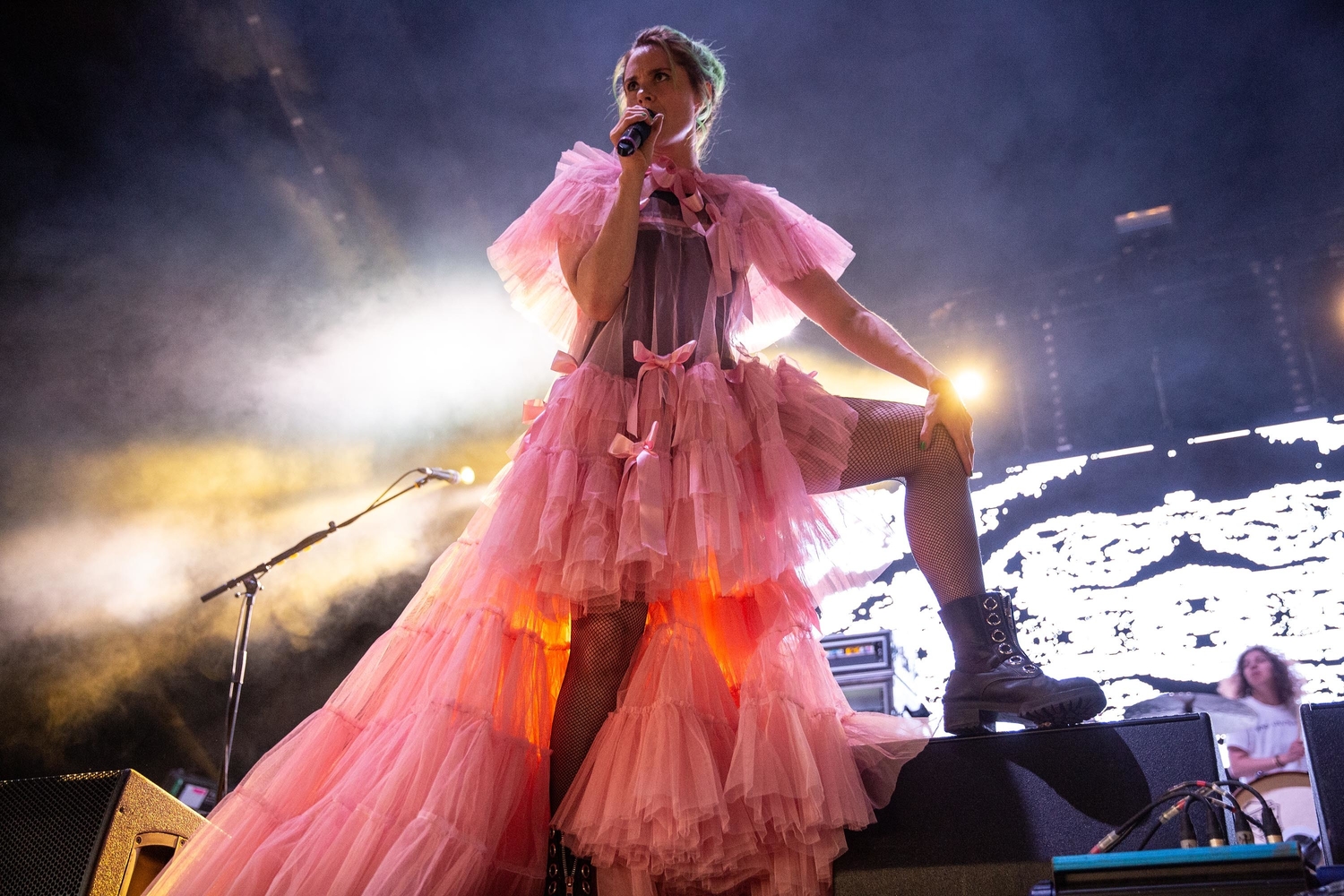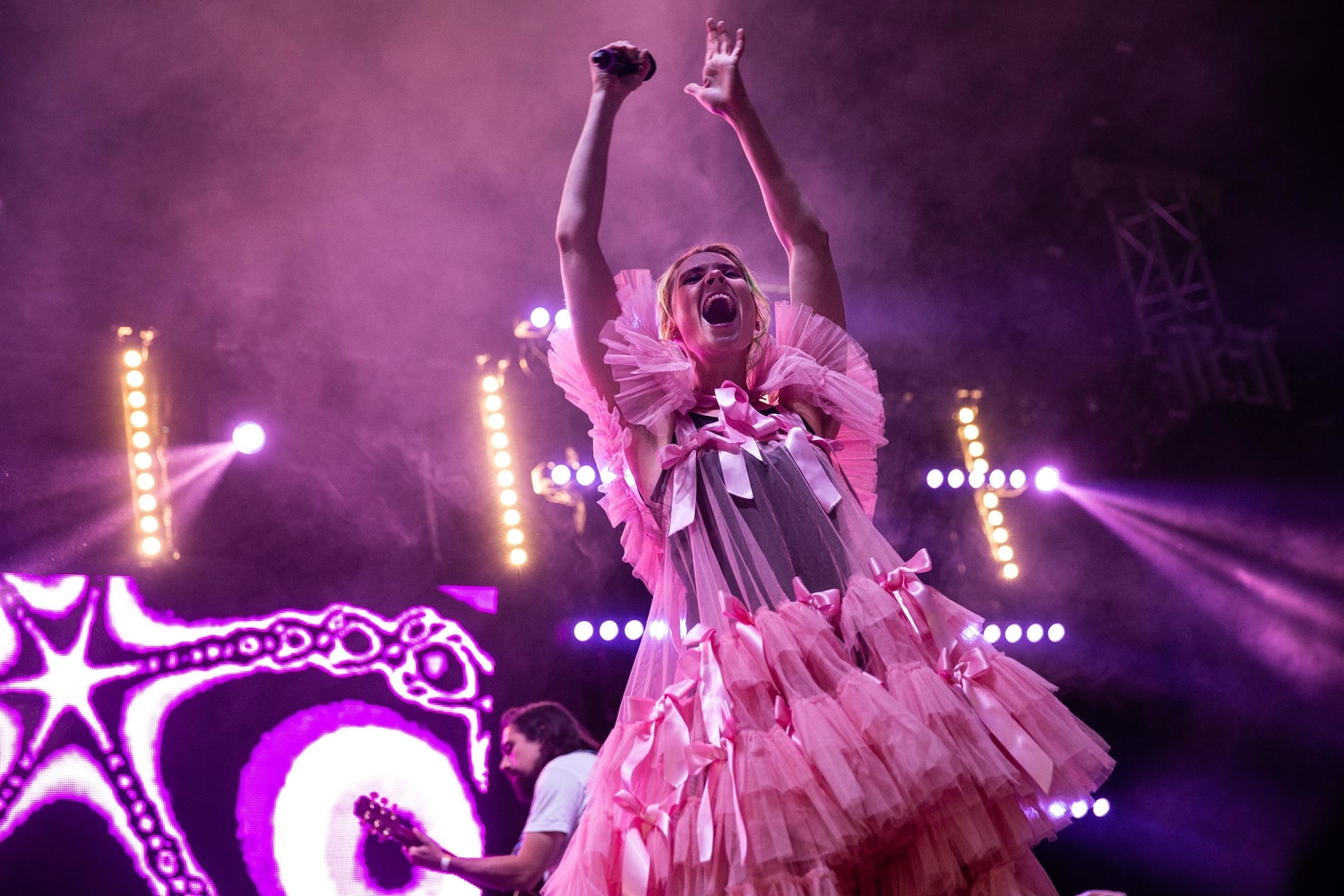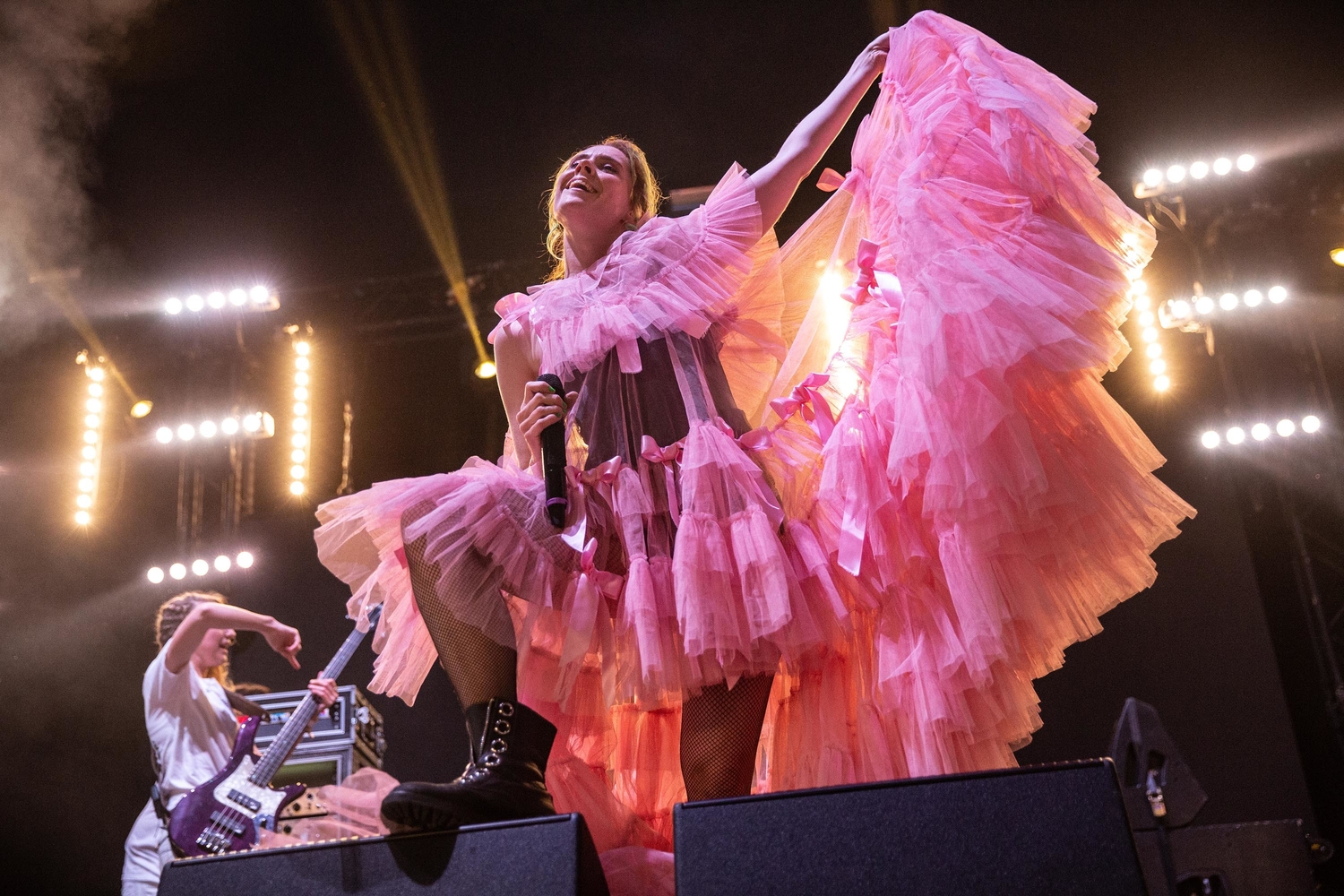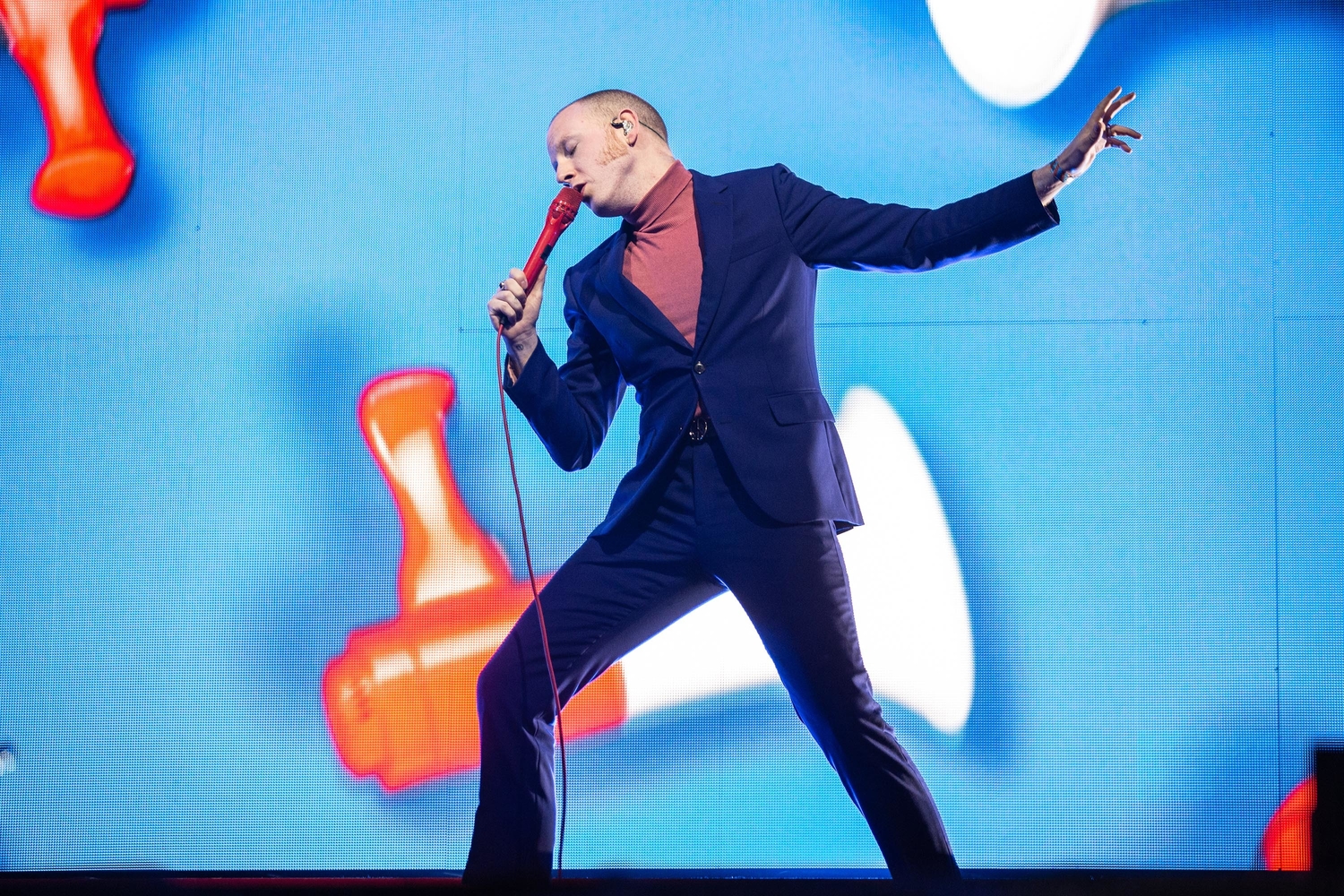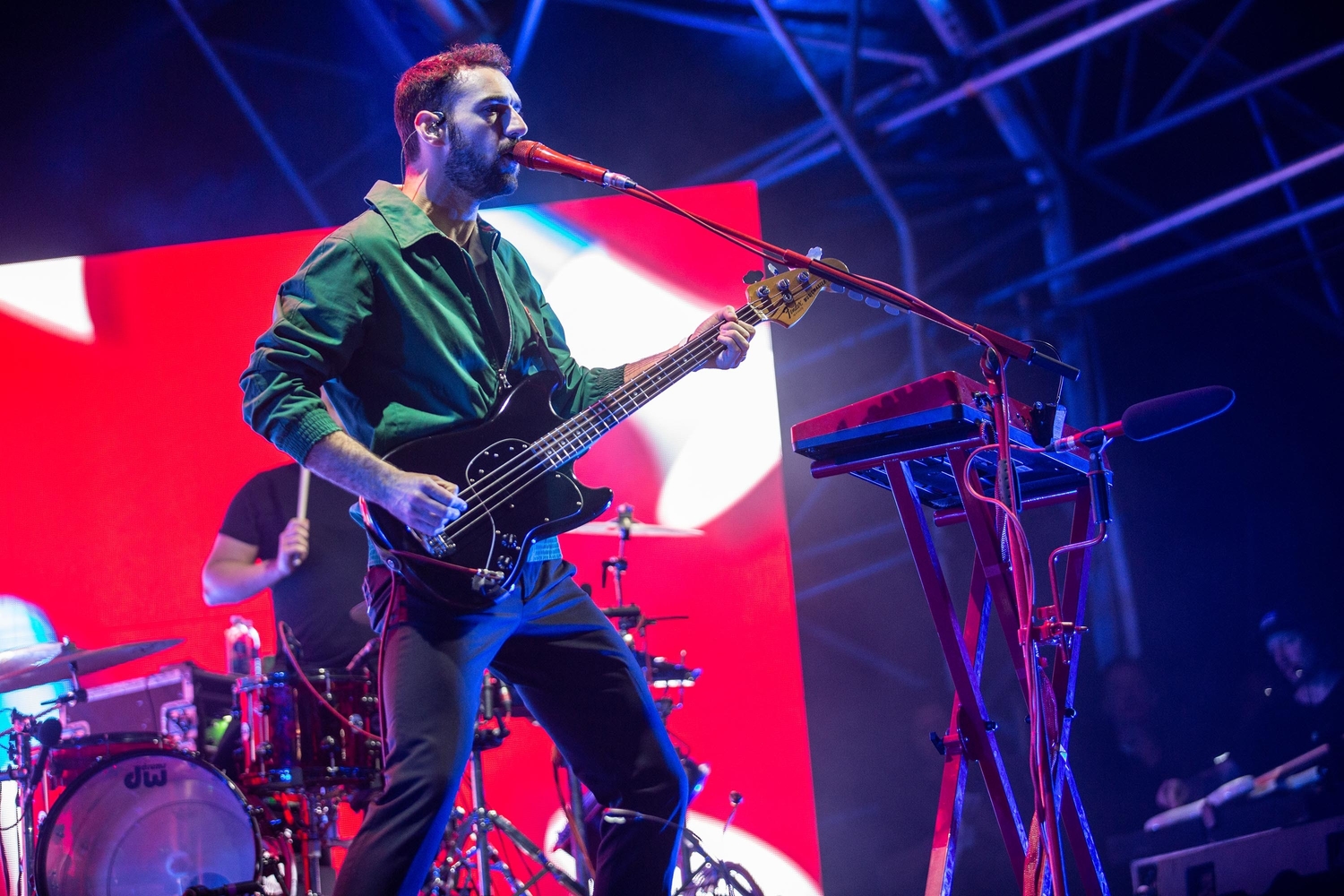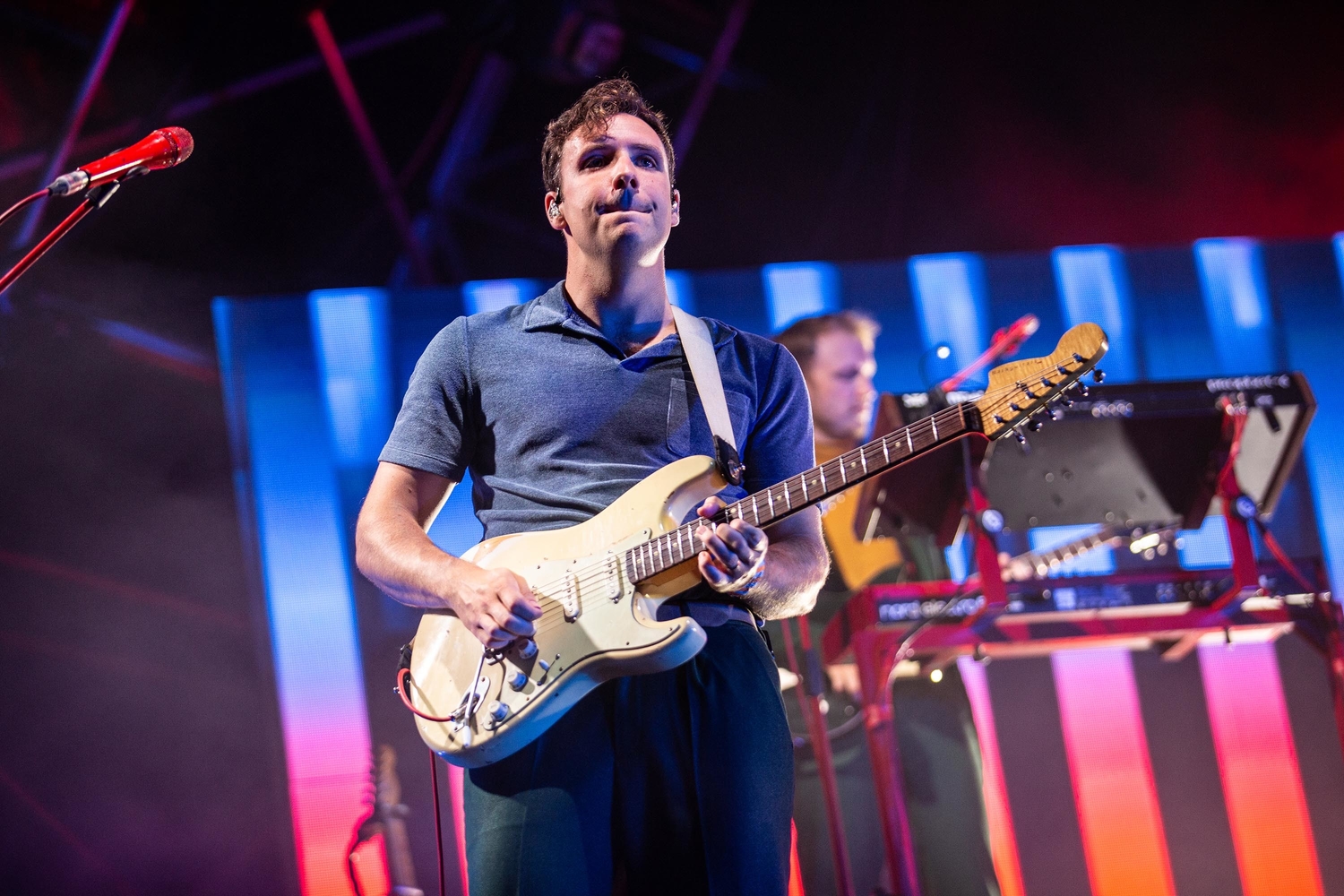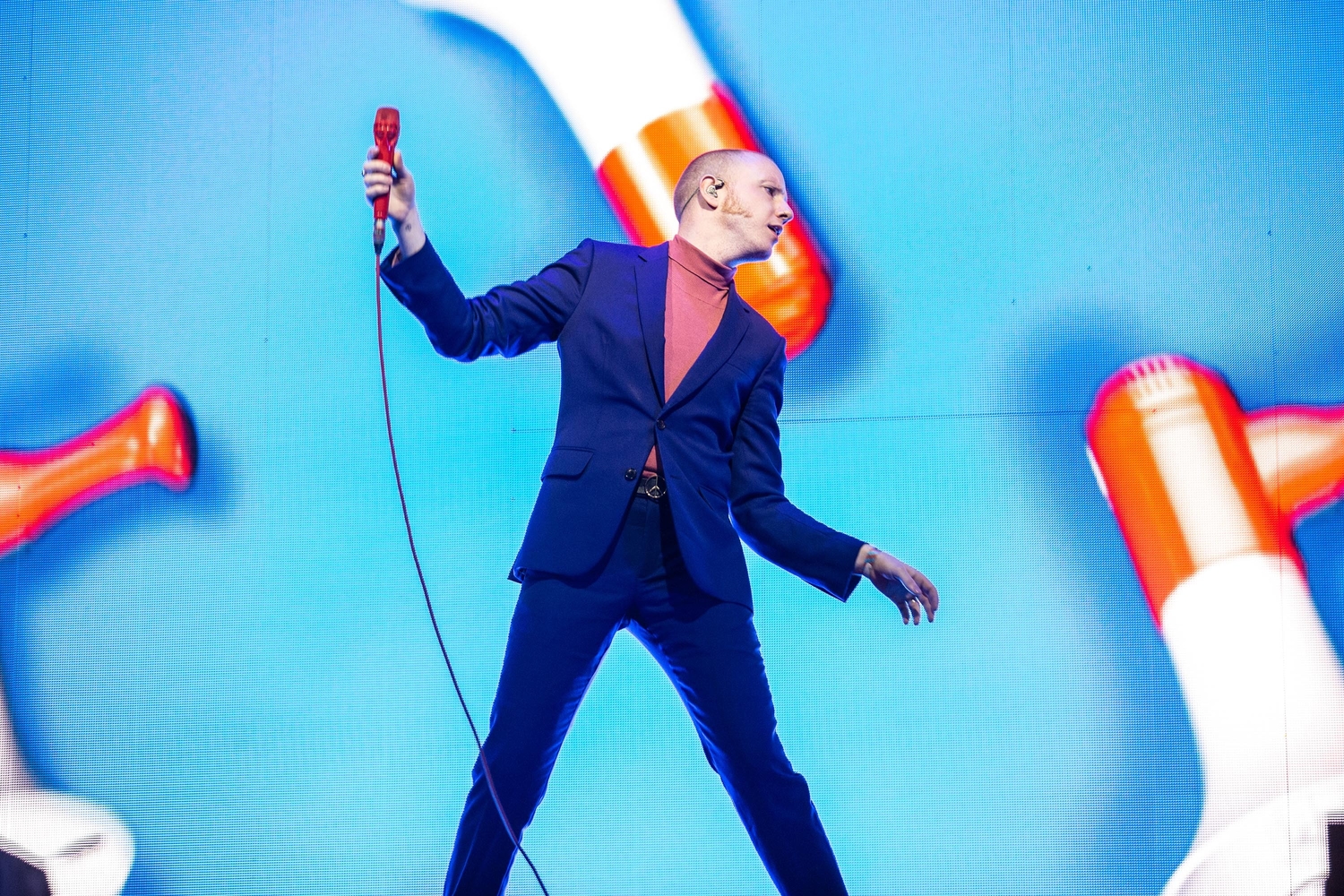 Read More
Featuring King Gizzard & The Lizard Wizard, IDLES, Tkay Maidza, Sleater-Kinney and more.