Festivals The National, Fontaines DC, and Spirtualized bring the magic to Ypsigrock 2019
Whitney, Boy Azooga and Let's Eat Grandma also impress.
Located in the idyllic Castelbuono in Sicily, about an hour outside of Palermo, Ypsigrock feels like you've wandered onto a film set complete with 14th century castle, surrounding mountains and spiralling cobblestone walkways (although there are still a few IDLES t-shirts wandering about so it doesn't feel too much like we're in a completely different setting.). Now in its 23rd year, the festival maintains a feeling of mystique. In Instagram-worthy moments, bands perform in ex-monasteries and the main stage takes place on the castle grounds, meaning there's a certain magic leant to every sunshine-soaked set. With only 2500 people attending every day, it's intimate, with no clashes between bands meaning that exploring your surroundings and soaking up the atmosphere are as much a part of the festival as the music. An unexpected find this year? The taxidermy section above the Ypsi & Love stage in the Church of San Francesco. Casual.

Heading there for the Friday afternoon session, Cardiff quartet Boy Azooga kick off the festivities, bringing their psychedelic alt-rock stylings to the Sicilian crowd. Although sound issues mean they're slightly muffled - who knew the church's acoustics weren't built with rock gigs in mind? - the group shimmy through tracks from last year's debut '1, 2, Kung Fu!'. With mastermind Davey Newington all smiles as he reads out some pre-written Italian phrases to introduce his bandmates and pump the crowd, the group launch into album faves 'Breakfast Epiphany' and 'Jerry' before revealing new numbers 'O Silly Me', 'Acid Bootleg' and 'Splott 5-0'. Closing their set with their cover of The Table's 1977 track 'Do The Standing Still', they bust out some choreographed dance moves as they soundtrack the sunset. A great intro to the weekend.
Later in the evening, the Piazza Castello begins to fill as Let's Eat Grandma bring us into their weird and wonderful world for their glistening 45-minute set on the main stage. After the release of second album 'I'm All Ears' last June, it seems the buzz surrounding the pair has yet to dull, as the crowd are suitably enthralled by their futuristic pop leanings. Basically playing the record's track list in order, Rosa Walton and Jenny Hollingworth rally through 'White Water', 'Hot Pink' and 'It's Not Just Me', before rounding off the set with the 10-minute-long melodic 'Donnie Darko', complete with a brilliant Macarena rendition.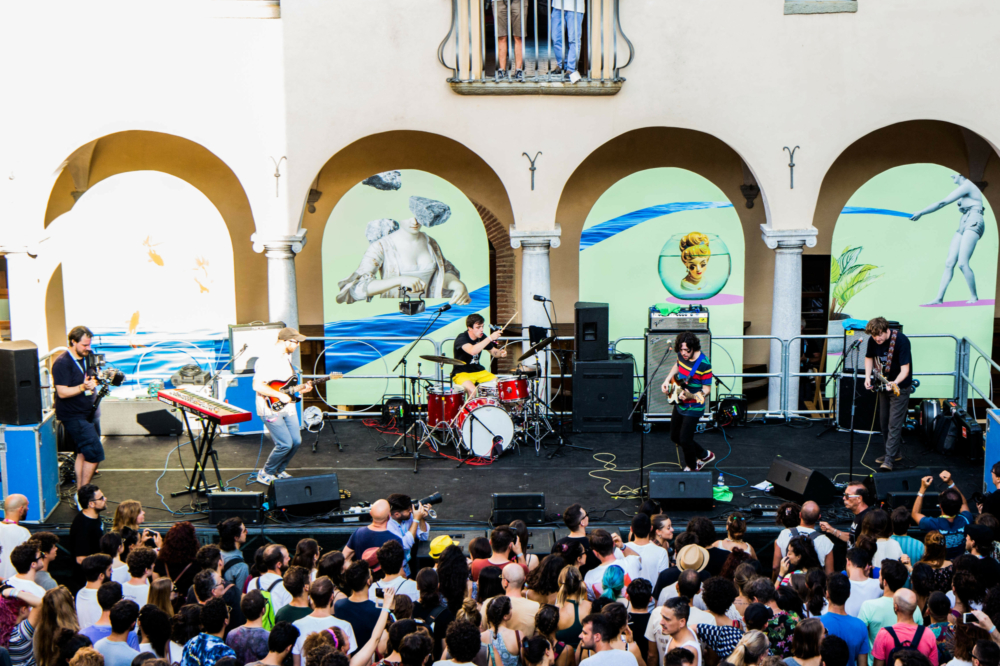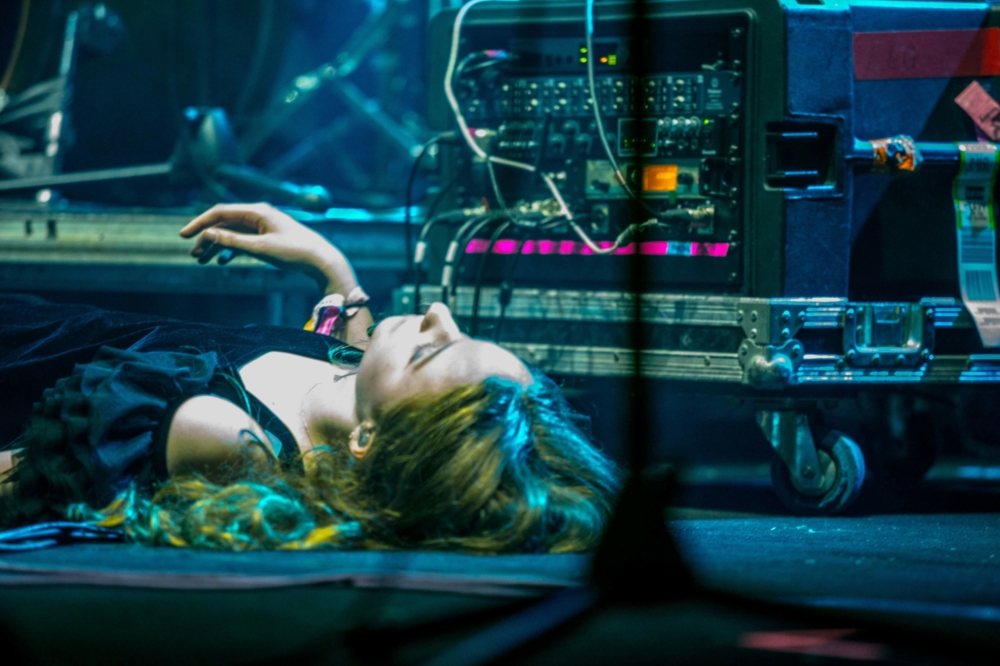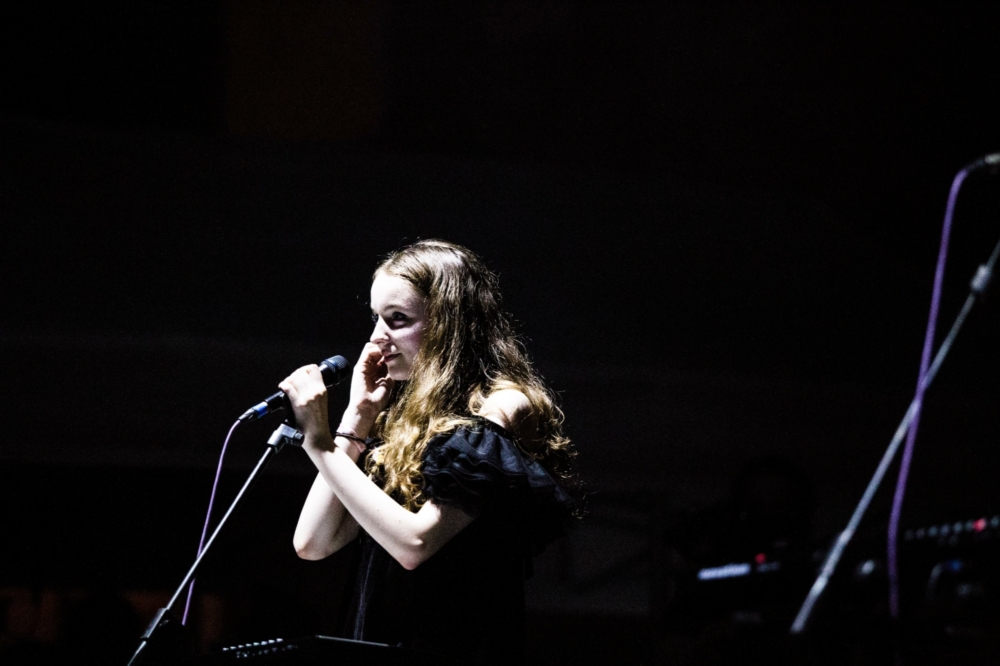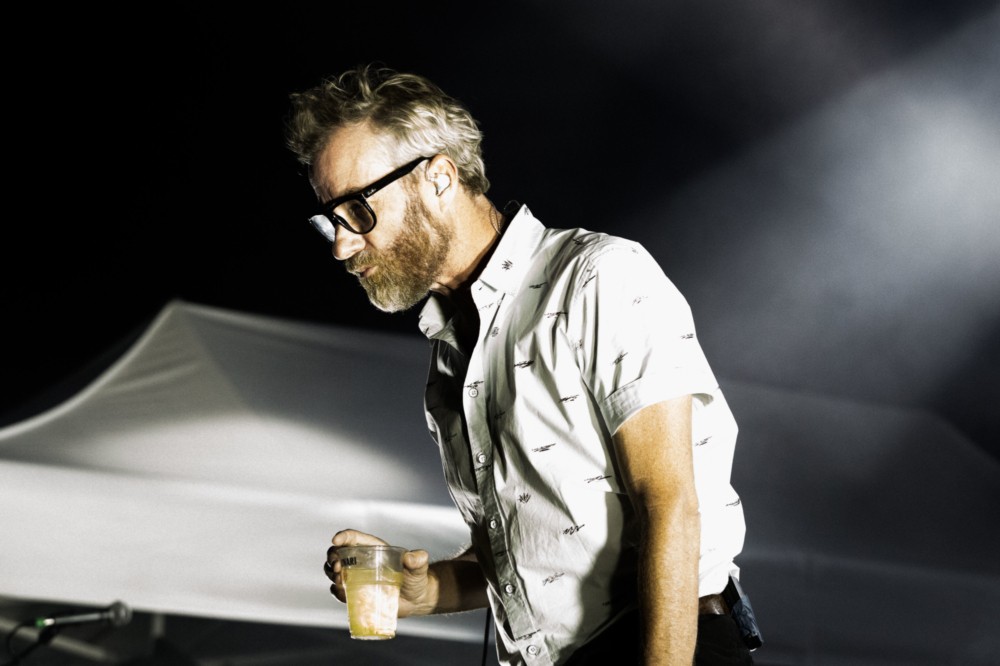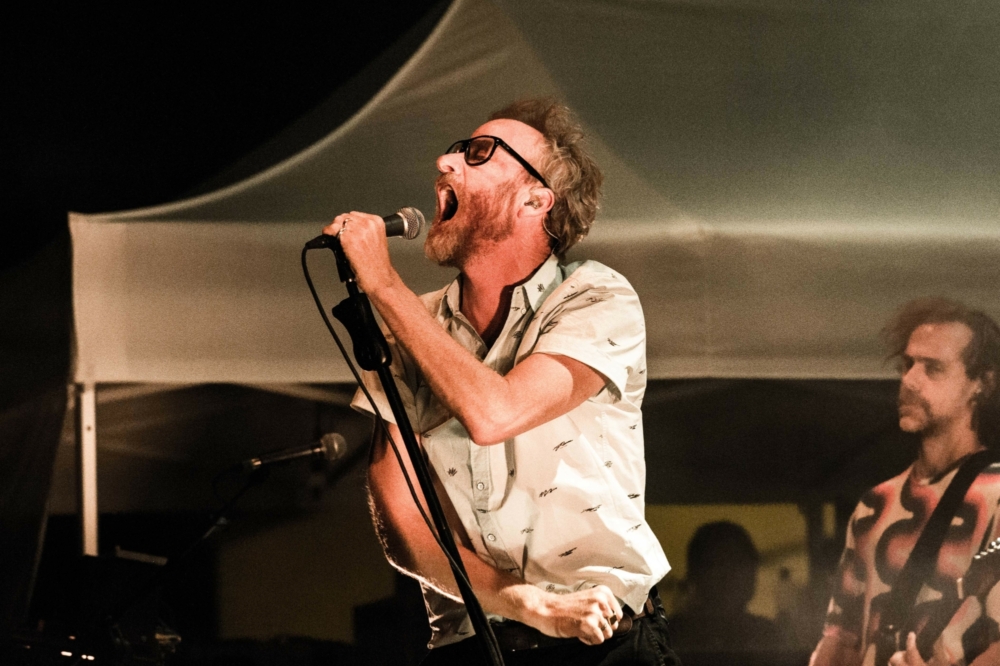 Closing out the first night are headliners The National, and is there a better setting to watch the American indie-rock legends than on the grounds of a castle? Spoiler: there is not. "This reminds me of the courtyard in Western Cincinnati," Matt Berninger tells the crowd before launching into a two-hour-long career-spanning set that sees the audience swell with excitement and emotion. Kicking off with 'You Had Your Soul With You' from May's 'I Am Easy To Find', the group rip through fan faves 'Hey Rosey' and 'Don't Swallow The Cap', before 'Green Gloves' from 2007's 'Boxer' is dedicated to Silver Jews' "genius, wonderful, brilliant" David Berman who passed away earlier this month. Matt launches himself into the crowd during the anthemic 'Day I Die' from 2017's 'Sleep Well Beast', lucky not to decapitate anyone as his mic lead rips over the heads of the swarming audience, before signing off the triumphant opening night with big hitters 'Light Years', 'Mr. November', 'Terrible Love', and 'About Today'. Coming on for a second encore, the frontman leads the crowd in a sing song of 'High Violet''s 'Vanderlyle Crybaby Geeks' and it's the perfect heart-string-pulling finale.
Shaking off the emotional hangovers for day two, Saturday's line-up leaves something to be desired. Sandwiched between The National's Friday headlining set and cult rockers Spiritualized taking to the stage on Sunday, there's a notable absence of a big name to keep the momentum going. Belgium MC Baloji does his best to keep the energy high, opening the main stage with his unique and refreshing hip hop. Originally cutting his teeth in collective Starfram, the Congolese-born artist has been solo for over a decade now and his magnetism on stage shows just why he excels in this position. Hailed as one of the most exciting and innovative artists to come out of Africa, his music blends classic hip-hop with elements of his African heritage, to create a refreshing and biting sound that keeps the crowd enthralled throughout. Performing tracks from last year's '137 Avenue Kaniama', he gives an impassioned speech about the plight of African refugees, encouraging unity and love, before set highlight 'L'hiver indien' gets the crowd dancing gleefully into the sunset.

Later on in the night, Belgian-Caribbean artist WWWater - the alter-ego of Charlotte Adigéry - brings her minimal impactful sounds to the main stage, before headliner David August closes out the night. Hailing from Hamburg, the musician crafts hopeful electronic music, pushing the boundaries of what an electro DJ is often confined to. Showcasing ambient numbers from 2018's 'D'ANGELO' cut, it's an impressive set and one that reverberates magically around the castle confines, but when the next day's promise of big names beckons and the crowd are still reeling from a triumphant headline set the previous evening, it's hard to not want a little bit more.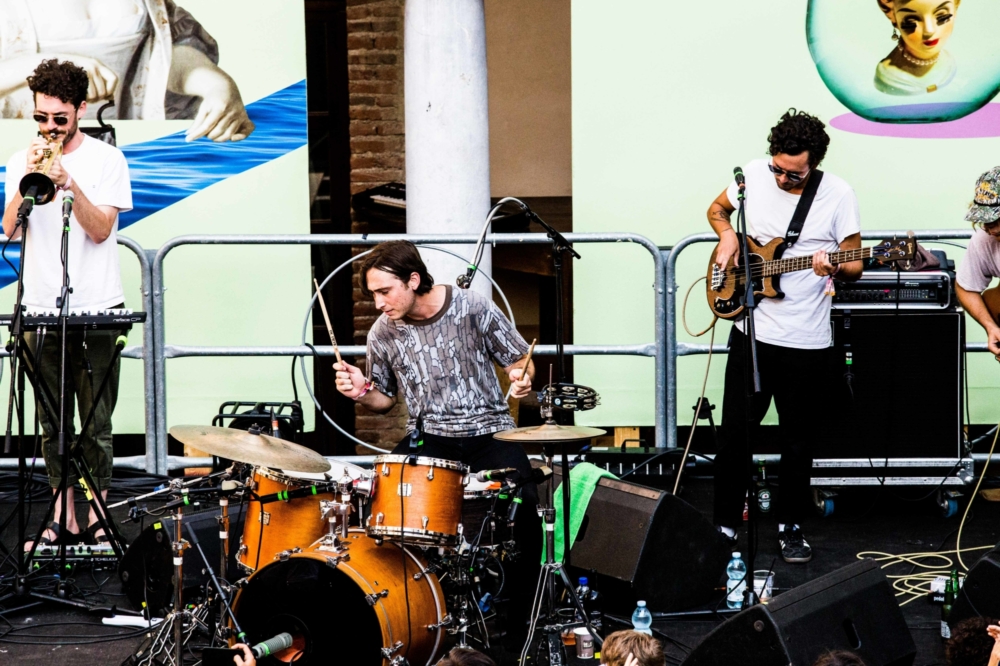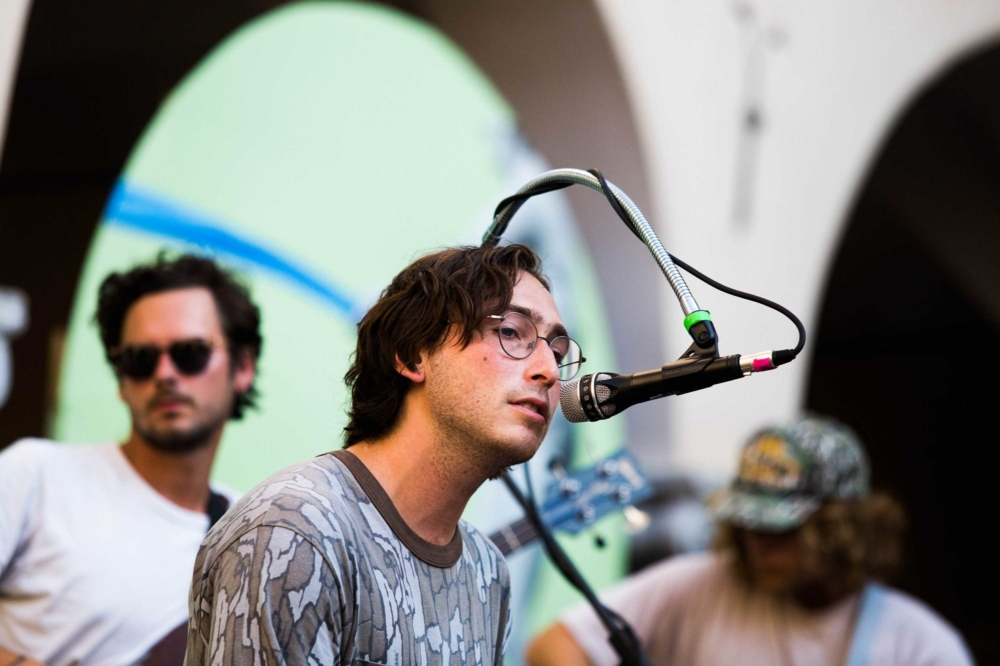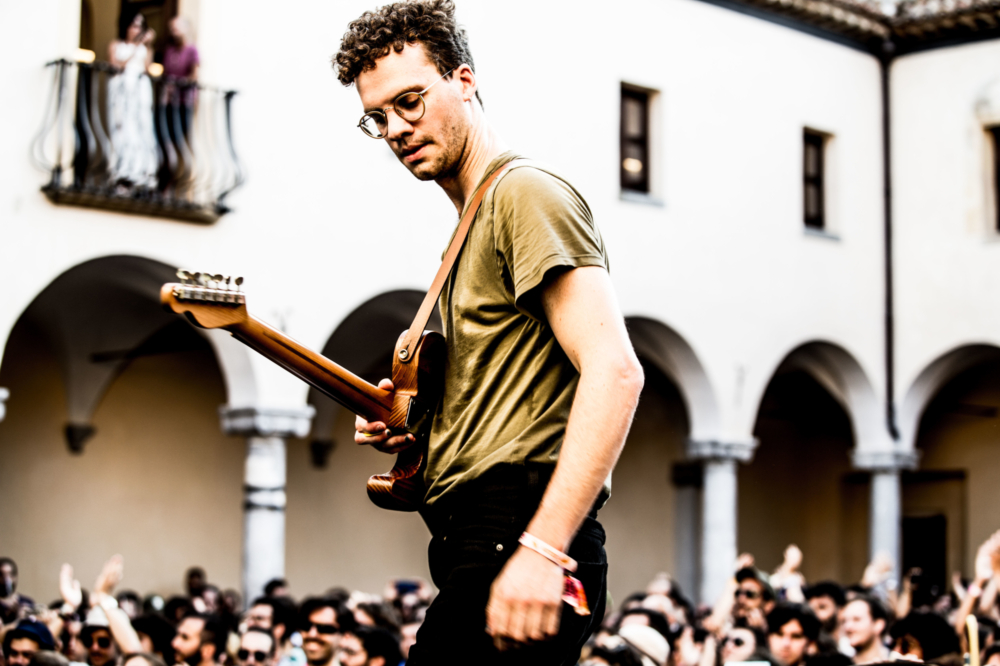 Saving the best 'til last, Sunday's line-up gives us more, and then some. Kicking things off on the Ypsi & Love stage are Whitney who are immediately gunning for some Molinari shots (a very strong sambuca) as soon as they get on stage, a request eventually fulfilled when their tour manager appears with some shot glasses. Creating the perfect soundtrack to the sunshine-soaked evening, the group weave through hits from 2016 debut 'Light Upon the Lake' and forthcoming record 'Forever Turned Around'. "Don't post this on YouTube," Julien jokes before debuting some of the brand new tracks, "that shit always sucks." Gliding through their delicate indie stylings, new songs 'Before I Know It', 'Night and Day' and 'Valleys (My Love)' are set gems and an exciting glimpse at their new album, whereas big hitters 'Golden Days' and 'No Woman' cement them as one of the highlights of the weekend.
Next up are the most hyped act of the whole festival, Dublin's Fontaines DC, and the group don't disappoint. Ripping through a raucous set of tracks from recently Hyundai Mercury Prize-shortlisted debut 'Dogrel', the quintet show just why they're one of the most vital bands of the moment. Opening with 'Chequeless Reckless', follow-up heavy hitters like 'Too Real', 'Big' and 'Boys in the Better Land' growl with an urgency that echoes around the idyllic scenery, creating a moment of charming chaos amongst the castle grounds. Their post-punk poetry rattles around the 14th century surroundings, bringing their bitingly refreshing sound to a romantic nostalgic backing that makes it all the more visceral and impactful. "Dublin in the rain" may be theirs, but Castelbuono in 30-degree heat certainly is too.

To close out Ypsigrock 2019, English art-rockers Spiritualized bring their decades spanning 18-song setlist to an adoring crowd who hang on every guitar lick. Under a mop of hair and never-removed sunglasses, frontman Jason Pierce leads the group through songs ranging from the critically acclaimed 1997 breakthrough album 'Ladies And Gentlemen We Are Floating In Space' to last year's 'And Nothing Hurt'. The man who once proclaimed he "took drugs to make music to take drugs to" may be more mellow now than during his Spaceman 3 days, but there's an electrifying talent that still sizzles 20 years on. Soulful and poignant, Jason's voice remains melodic and mesmerising, circling around the grounds with an otherworldly quality that remains long after they've finished. As the night ends on the sublime 'Oh! Happy Day', it's hopeful and uplifting, and the perfect magical ending credits to the film-like festival.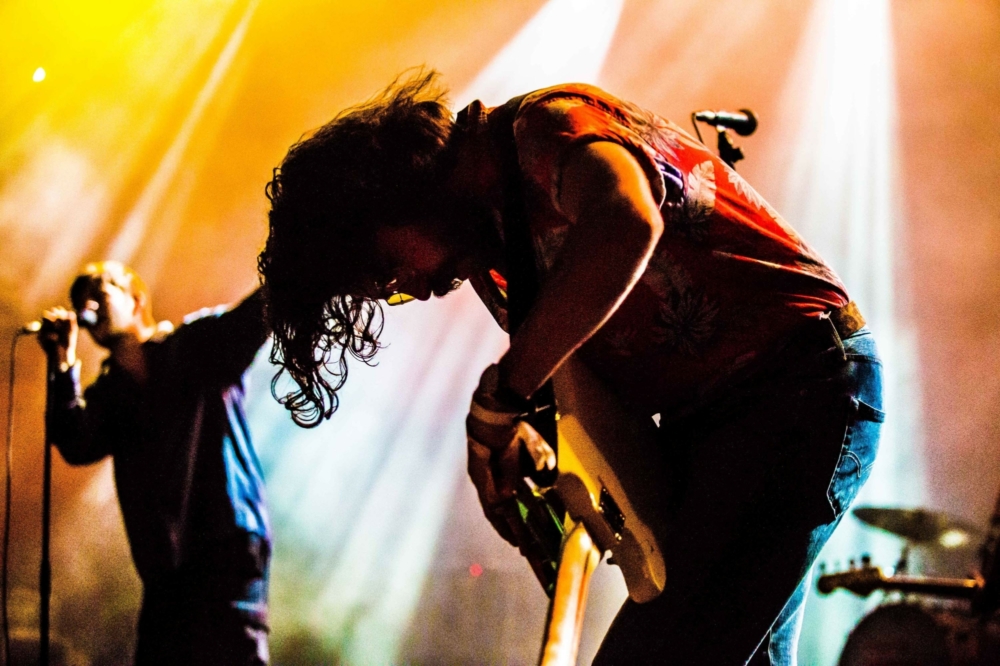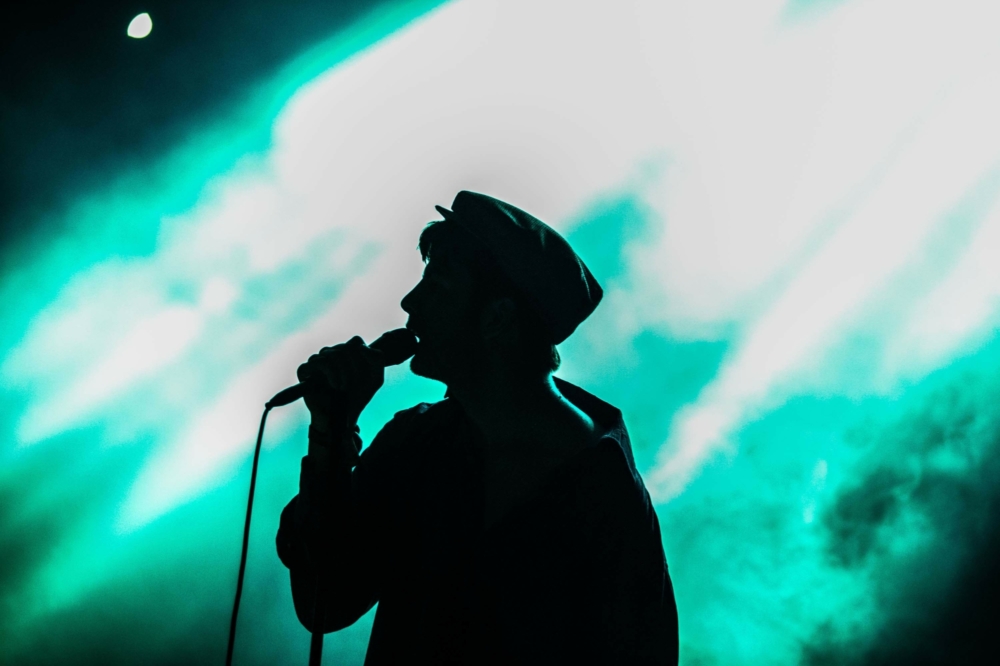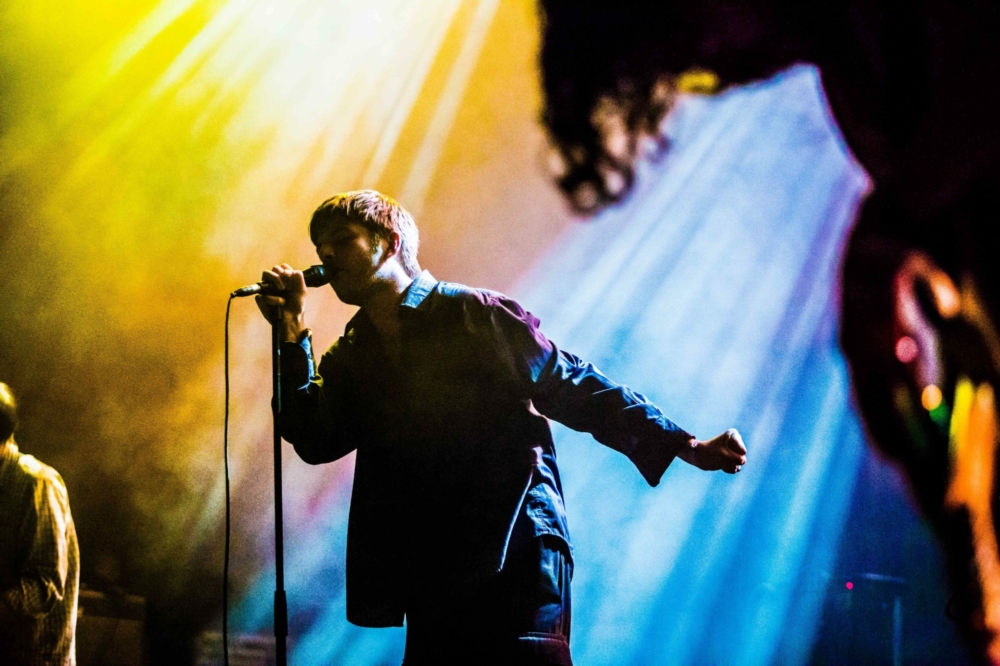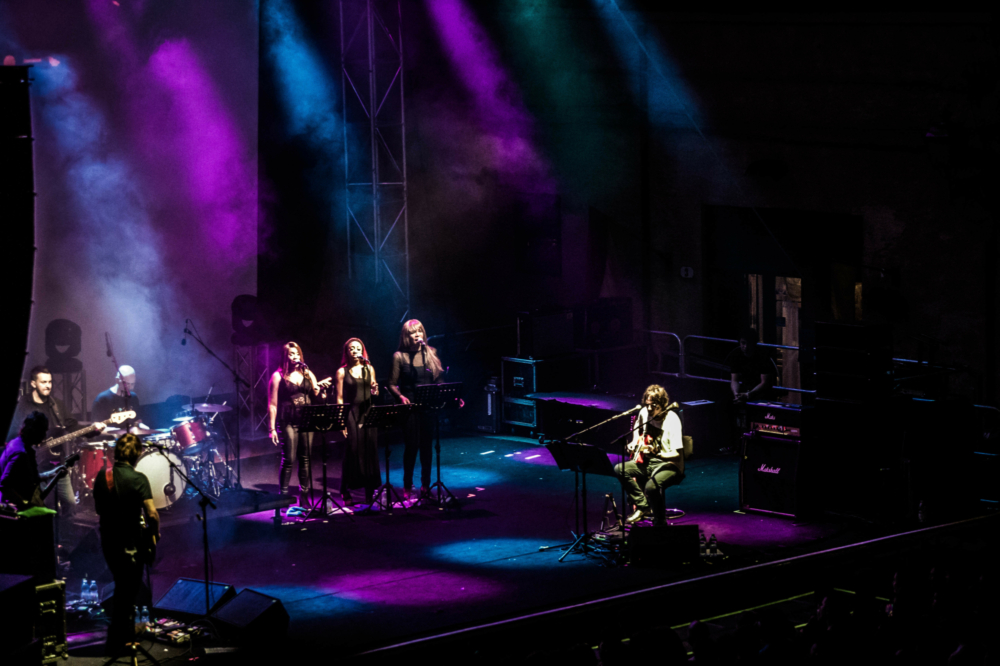 Get your copy of the latest issue
Read More