Purity Ring – Asido
Celebrating five years since 'Shrines', the duo balance the sounds and themes of past and present.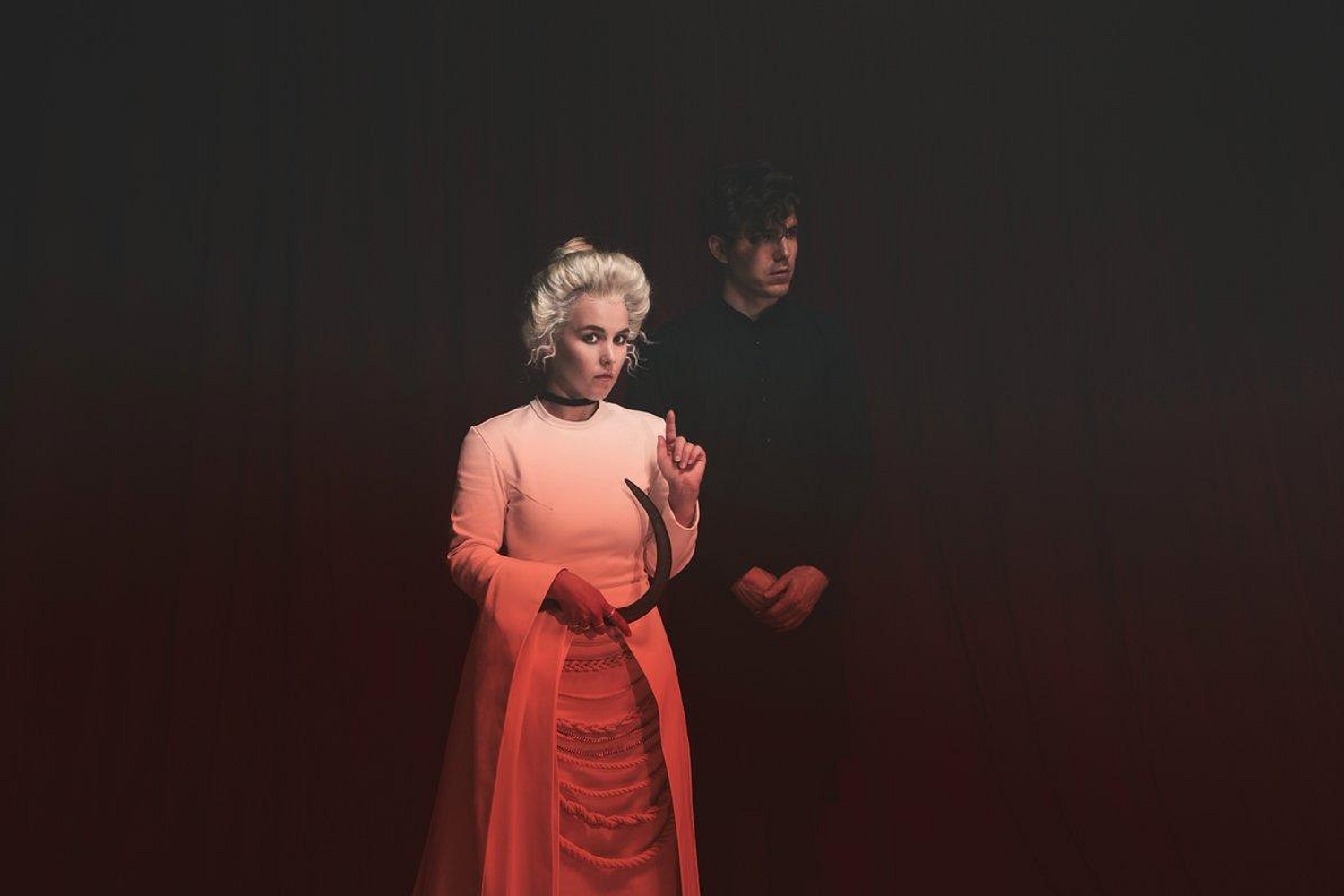 "I imagine a tractor digging graves, I imagine crying blood, and I imagine eggs being swept away in it". That's how Megan James describes Purity Ring's latest track 'Asido'. Its focus on human emotion, the finite and the body is pretty apt though. 'Asido' has been released to mark the fifth anniversary of the duo's debut album 'Shrines', where on the likes of 'Fineshrine' Megan twisted the notion of the body being a temple, asking another to cut open her sternum to make her ribs a protective cage.
With its own unique preoccupations with the body, 'Asido' easily sits alongside some of the tracks on 'Shrines'. Megan sings about how her "tongue dried to the dust", about drilling a hole "just the size of my thighs" and holding pain "in the soft crux/ with our palms facing up". It seems pretty oblique and abstract too, but with one exception: the sparse, eerie chorus. It sees Megan simply repeating the line "feel as lonely as I do" with stark vulnerability, Corin Roddick's whirring, bass-laden beats giving way to an icier, almost harp-like refrain that lets her words hang in the air.
As such, 'Asido' deftly balances some of the bombast of 'Shrines' with a more measured, eerie approach, weaving an attention-grabbing yet sometimes subtle reflection on where Purity Ring have been, and where they might be headed. It might be a standalone single, but it's one that thoroughly ramps up the anticipation for whatever the pair do next.
Read More
Featuring James Blake, Romy, Marika Hackman, yeule and more.