Album Review
Mozart's Sister - Being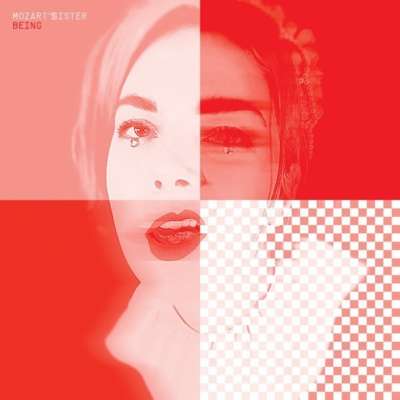 Mixed, fidgety, but rewarding.
Label: Asthmatic Kitty
Released: 25th August 2014
'Being' starts with a simple, fatalistic life lesson in 'Good Thing Bad Thing'. "You can't get a good thing without a bad thing", sure, and that acts as a decent summary of Mozart's Sister aka Caila Thompson-Hannant's career to date. Three years on from her debut EP 'Dear Fear', the Montréalais Bandcamp frequenter has since honed a sound which is increasingly, daringly her own. This, her ontologically titled debut album – all zingy, breezy synth-pop – will fascinate with even more colourful hooks, better brash beats and sharper philosophical mantras.
Around the release of last year's impeccable 'Hello' EP, a lot of people said Thompson-Hallant had a remarkably similar sound to Grimes. But then came the backlash – don't be so reductive, they're two completely different auteurs, and so on. In reality, the two do sound quite similar, if only for their common home, alike influences, economic homemade aesthetic and, above all, their long-lasting friendship. Concretely, whether it's the swath of layered synths, the clattering old school beats or inventive choral layers of the opener, there's no escaping the commonalities. To sling out some more reference-points, the album's scale-straddling vocal turns variously recall Dirty Projectors' Amber Coffman and Angel Deradoorian, while the oddball pan flute synth on 'Enjoy' evokes the mad funk of forgotten scenesters Fan Death.
The latter, a sure-fire standout, has a killer melody ("1-2-3 / don't fuck with me") born from an excursion in Quebec City – she recently told DIY that this song was general "expression of discomfort and almost pain" – and you get that sense. The whole record, in fact, is shot through with that hint of melancholy. The short, stentorian 'Faif', presumably not named after the combat game app, draws upon despondent 90s dance, with its hook "reach out and touch me"; 'Lone Wolf' is a mopey ballad with gloopy bass from a Juno106; the spectral glitch of 'A Move' is a raspy lament to desire, like all of Lana Del Rey's songs condensed into one. This theme of immortalising a feeling, meanwhile, is continued on 'Chain Together', whose self-referential line "this is that song that never ends forever" is particularly effective.
'Salty Tear', written as a clubby berceuse for her friends, doesn't really cut it, and nor does 'Do It To Myself (Run Run)', but there's enough quirky brilliance elsewhere to balance out such dips in quality. Some tracks would be soulful enough to soundtrack even Theo Parrish's soul train – most of all, 'Bow A Kiss', a R&B chart-topper in disguise. Add a Mike Will Made It production credit, subtract the guitar and this could appear on Ciara's next album. Similarly, 'My House Is Wild, with its mellifluous vocal, is the closest the album gets to a self-styled wild party anthem. Mixed, fidgety, but rewarding.