Interview:
Alabama Shakes' new record is an album they're "really proud of"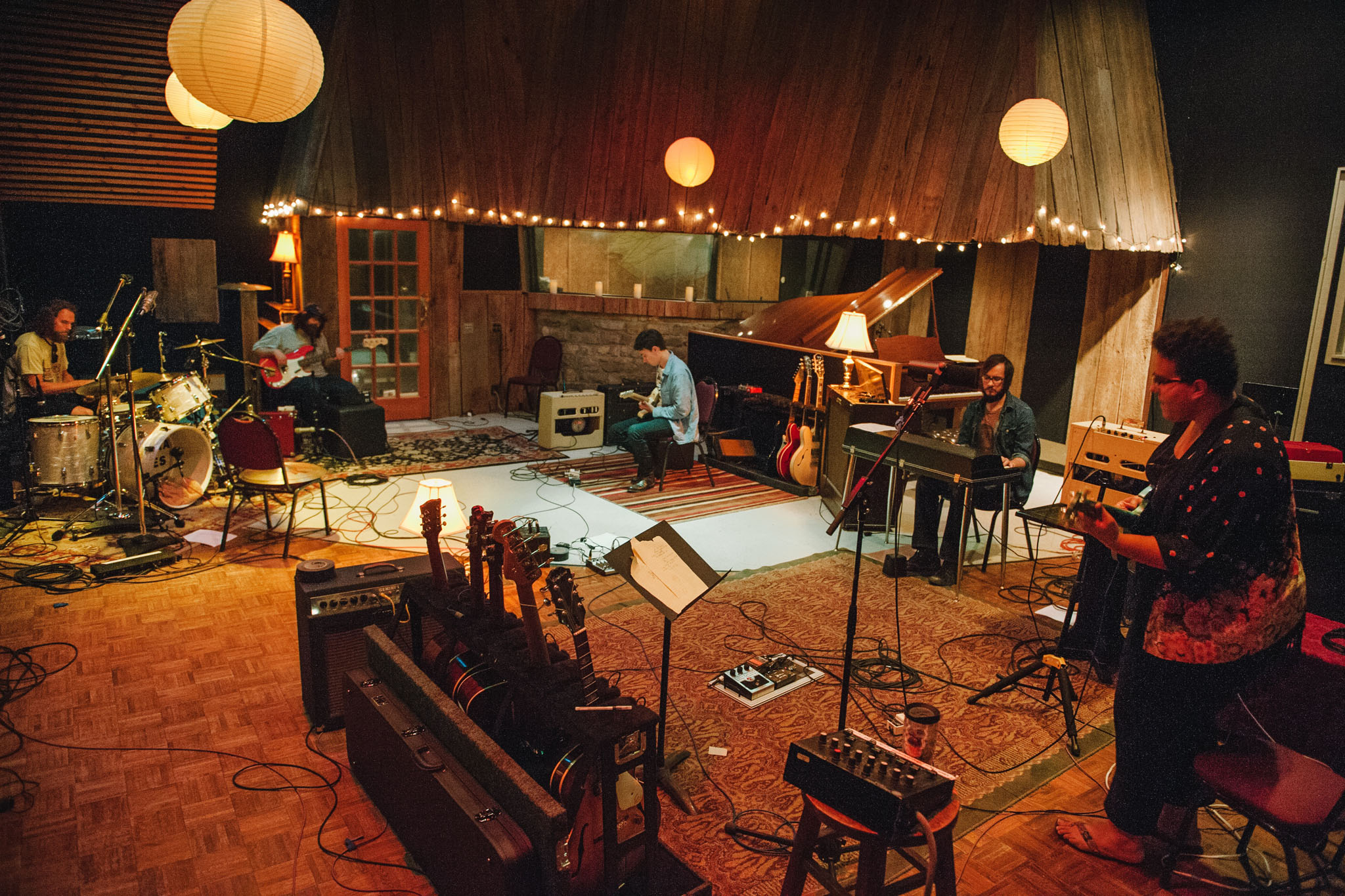 The band's Brittany Howard "needed that spark" on the follow-up to their debut 'Boys & Girls'.
It's no secret: Alabama Shakes' past few years have been nothing short of incredible. From a sold-out three night residency in London to being nominated for three Grammy awards, things have gotten bigger and better for the Athens, AL band as each month passes by. Nonetheless, the band weren't going to rush out a second offering just to keep up with the trend. They were going to take their time.
"Absolutely, that was the most important thing to us," frontwoman Brittany Howard told DIY recently. "We could've just gotten together, written a bunch of stuff and put out a record a year ago but that's not what I wanna do. I want to put out something that I'm really proud of, that means a lot to me, so we took our time and I think it's definitely been worth it."
It was also important that the follow-up to their huge 'Boys & Girls' gave them something new to shout about: "We had been on the road for almost three years and it just got to this point where I was bored of the music and I wanted to find some place that was exciting to go," Howard explained. "Not music in general…" she laughed, "but you know what I mean. I needed that spark.
"With this record, I wanted to do what I wanted to do and, naturally, have what's inside of me come out. That's why it took so long. I wouldn't give our fans anything less than something completely genuine. I didn't want to make a second record like 'Boys & Girls' because it wouldn't have been genuine of us."
WE'VE GOT A FAVOUR TO ASK
We're often asked about you, our readers. So we'd really appreciate it if you'd offer up a bit of information about you, and your music-loving habits by filling in our 2019 readers' survey.
Click here to reach the 2019 DIY readers' survey.
(Don't worry, none of what we're asking for is personally identifiable - and no questions are compulsory.)