Good times:
Nile Rodgers shares details of new Chic LP, 'It's About Time'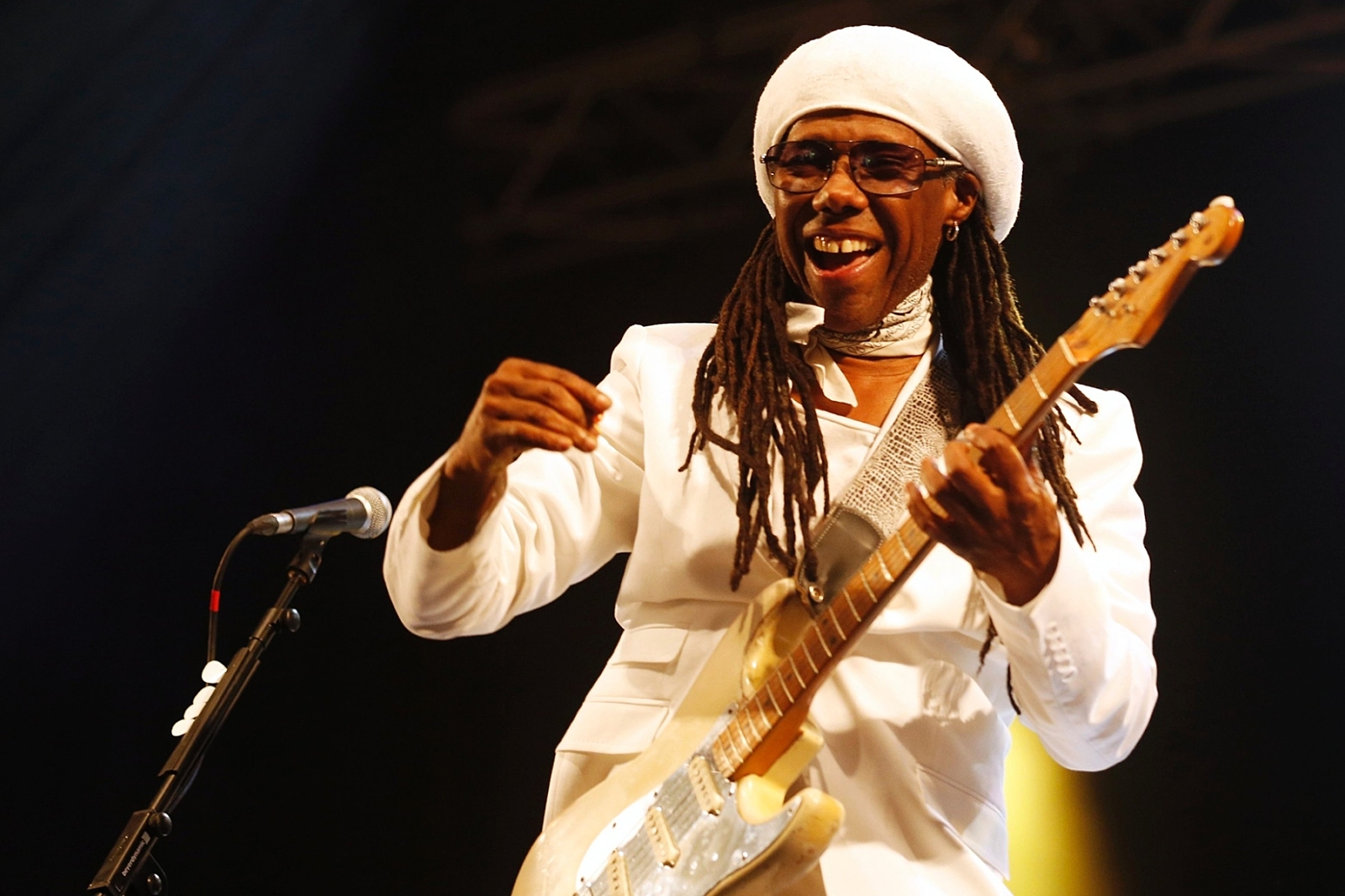 First album in two decades is set for a June release.
Having shared the first snippet of Chic material in years over the weekend, Nile Rodgers has gone on to give details of the disco legends' forthcoming album.
Writing on his website, Rodgers said: "As with all Chic albums, this one's based on a concept. Four years ago I was stricken with very aggressive cancer and I wasn't sure how much time I had left. I decided the album's concept would be about time and I'd feature as many people from the lifespan of Chic that I could on it… The album's title is: 'It's About Time'… because It's About Time." The album is expected to be released in June of this year.
The blog post also discusses the origins of new single 'I'll Be There' and it's relation to the late Chic co-founder Bernard Edwards. The single is set for release on March 20th and coincides with vernal equinox – when day and night are of equal length – and when they'll be a total solar eclipse in parts of the Northern Hemisphere. It's a bit of a big deal for the astrology-obsessed Nile.
Chic are set to embark of their first ever UK tour in promotion of 'I'll Be There', with dates also kicking off on March 20th at London's Roundhouse. The full list of dates are below, along with the 'I'll Be There' teaser clip.
MARCH:
20 Roundhouse, London
21 Roundhouse, London
22 O2 Academy, Leeds
23 O2 Academy, Glasgow
24 O2 Apollo, Manchester
25 O2 Academy, Birmingham