#relatable:
Unknown Mortal Orchestra share surprise new 'First World Problem' single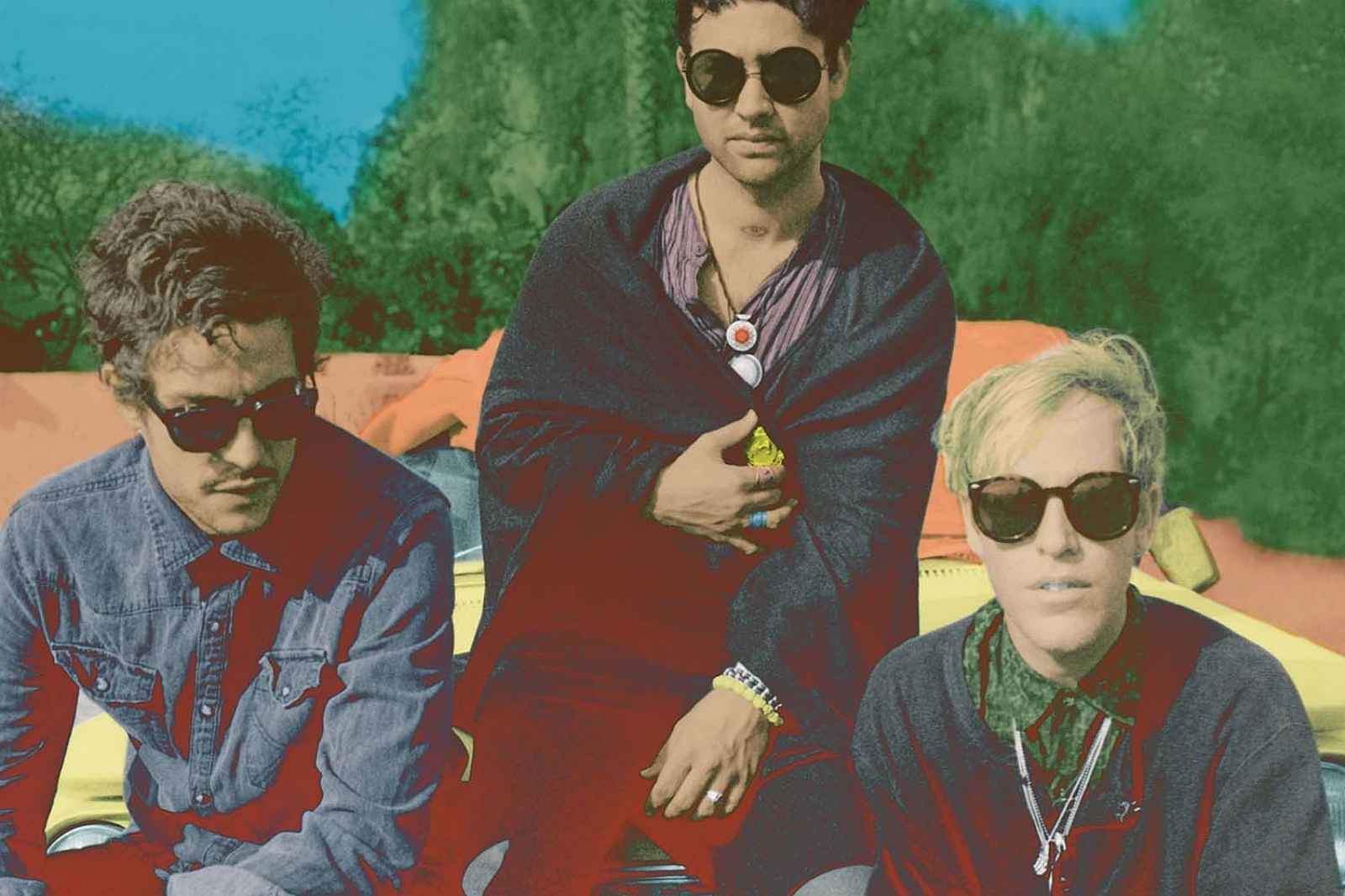 The first new track since last year's ace 'Multi-Love' album got its premiere on Annie Mac's Radio 1 show.
Surprise! Unknown Mortal Orchestra are back with a new single, 'First World Problem'.
Premiered on Annie Mac's Radio 1 show this evening, the track finds Ruban Neilson's disco love leap to the forefront of UMO's smoky world. All chirruping guitars and neon synth-work, it's a bright-light backing to Neilson's ode to a girl who's "eating birthday cake inside the disco." Sounds like a bloody good time, to be fair.
"I think 'First World Problem' is about modern love in a crumbling empire," Ruban says in a press release. "The feeling that you're trying to build your life and get what you need while a decadent world falls apart around you." Actually, that sounds like a bit less of a laugh. Sounds a bit bleak, as it happens.
Stream 'First World Problem' below - the lyrics are over at UMO's Facebook page. It's the first 'proper' UMO material since last year's 'Multi-Love', joining their recent Grateful Dead cover of 'Shakedown Street' (for The National's 'Day Of The Dead' tribute album) and Ruban's solo 'SB - 03' track from January in the prolific bunch's 2016 output.
UMO play the following European headliners next month, alongside a whole bunch of festivals.
JUNE
20 Paris, Trabendo
21 Cambridge, Junction
22 Liverpool, Arts Club
29 Zurich, Mascotte
Unknown Mortal Orchestra will play Best Kept Secret (17th - 19th July), where DIY is an official media partner. Tickets are on sale now. Visit diymag.com/presents for more information.