Jäger Curtain Call
Watch The Big Moon, Superfood & more play the Jäger Curtain Call takeover at All Points East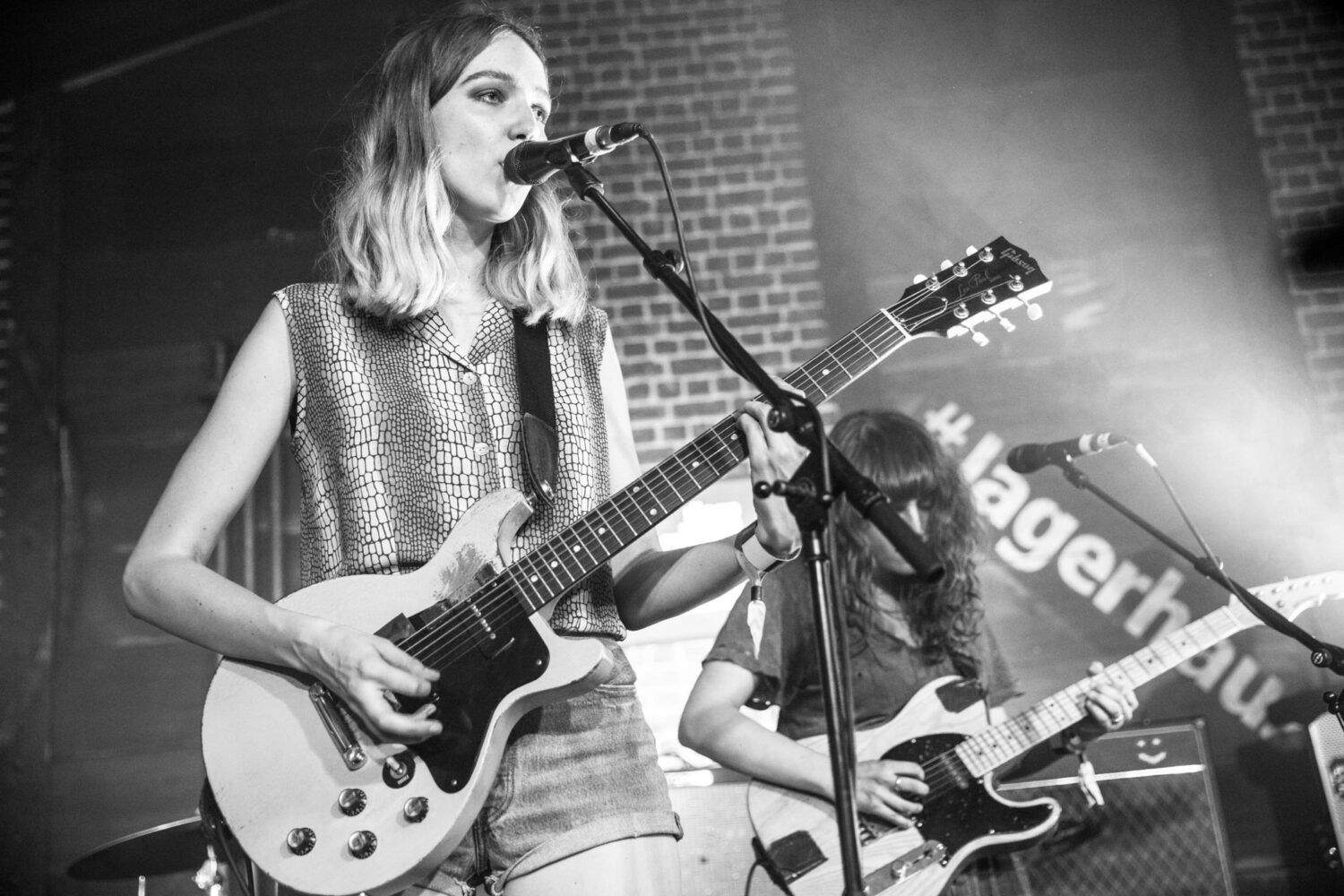 YOWL, LIFE and Sweaty Palms - this year's focus bands - also played the Jägerhaus back in June.
Last year, DIY teamed up with Jäger Curtain Call to curate a full day of musical treats on the Jägerhaus stage at Bestival and this year, it was the turn of new East London weekender All Points East.
Taking over the Jägerhaus back in June, the day played host to sets from the likes of Sweaty Palms, LIFE and YOWL - all three of which are the focus bands for this year's Jäger Curtain Call proper, which kicks off in October - as well as brilliant new acts Lady Bird and Sports Team.
We also invited along longtime DIY faves Superfood, and headliners The Big Moon, who brought proceedings to a raucous close.
And now, dear readers, you can relive the whole thing, in our nifty round-up video of the day.
Plus, don't forget that tickets for our Jäger Curtain Call show with YOWL - which takes place in London on 15th November - are on sale now. Head here to pick one up.
Watch the video of our Jäger Curtain Call takeover of the Jägerhaus below.