Preview
Whitney: "If people liked 'Light Upon The Lake', they are really going to fuck with this"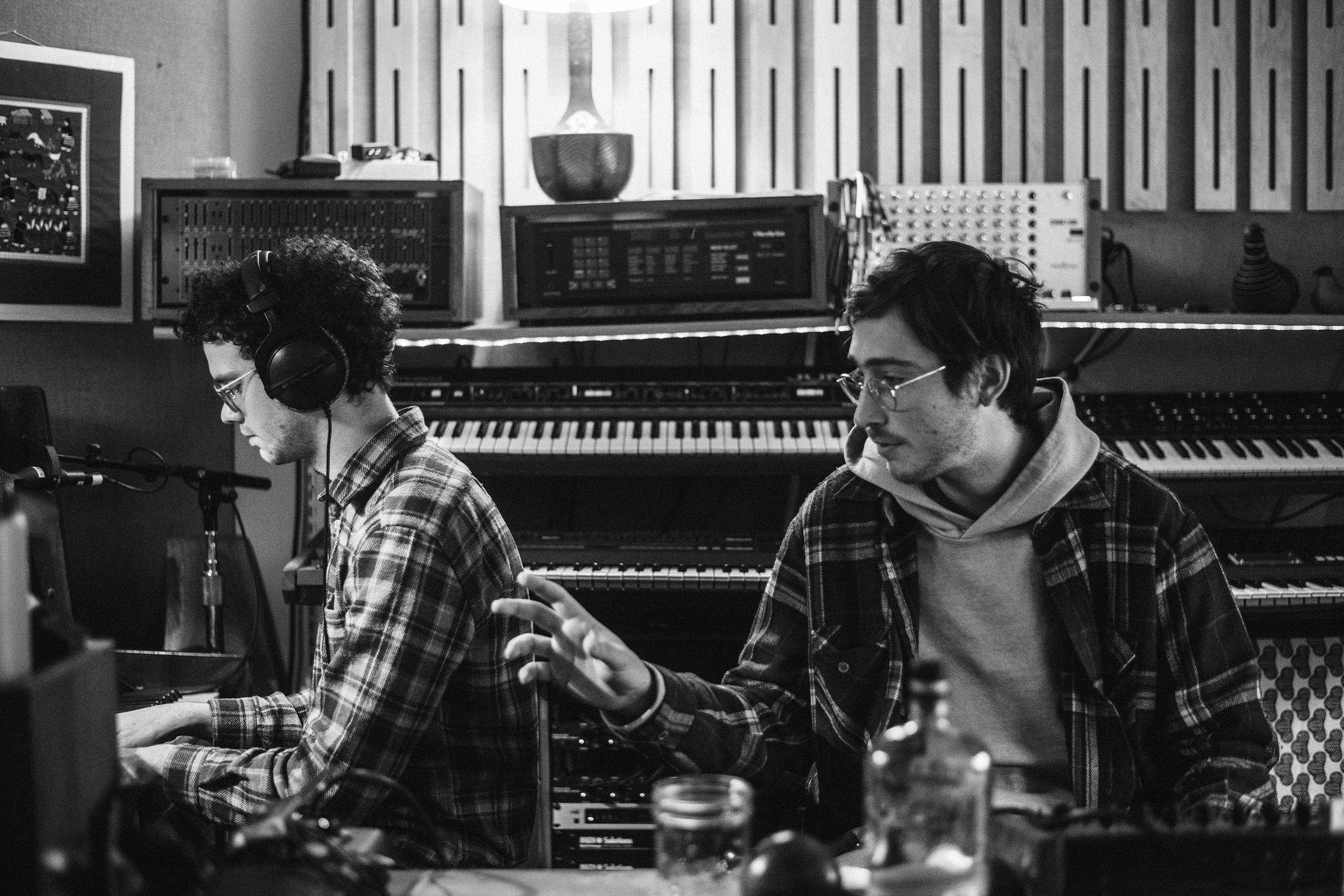 The band talk album two in the new issue of DIY, out Friday (12th April).
The new issue of DIY, out this Friday (12th April), features the return of much-loved Chicago duo Whitney, who are set to return this year with a second record that'll see their star rise even further.
The follow-up to 2016's blissful 'Light Upon The Lake', the band tell us, will take a darker turn, but still leave plenty for fans of their debut to enjoy.
"A lot of the lyrics on the record read like an inner dialogue that we pretty much think that everyone is having. Like life and death vibes," Julien Ehrlich tells us in the new interview. "It's a somewhat wary optimism about things ending and beginning," adds guitarist Max Kakaceck before his bandmate cuts back in: "And fear. We're not openly talking politics because I don't really think our point of view as straight white dudes is really anything that people need. But this record is dealing with a lot of fear, confusion, substance abuse a little bit. It's definitely not reading like 'we love the way the world is moving'," Julien nods.
"It's definitely still major key," Julien chuckles, "so it still sounds like optimistic Whitney. I don't think we're ready to release a record that's truly sad…"
"I don't think either of us are chasing some sort of massive rise, but I think the way the record sounds, [bigger shows] seem like the logical thing," the drummer continues. "Every time listen to it I think, if people liked 'Light Upon The Lake', they are really going to fuck with this. We took our time with it; we didn't throw something together and it certainly doesn't seem like we're throwing a Hail Mary [aka a desperate, unlikely-to-succeed move] right now. I think we're doing something that we really want to hear and we think that people will want to hear, too."
Order your copy of the new magazine below to read the full feature upon its release this Friday.