Jäger Curtain Call
Lady Bird share in the studio teaser for 'Shagtallytastic' ahead of next week's Jäger Curtain Call show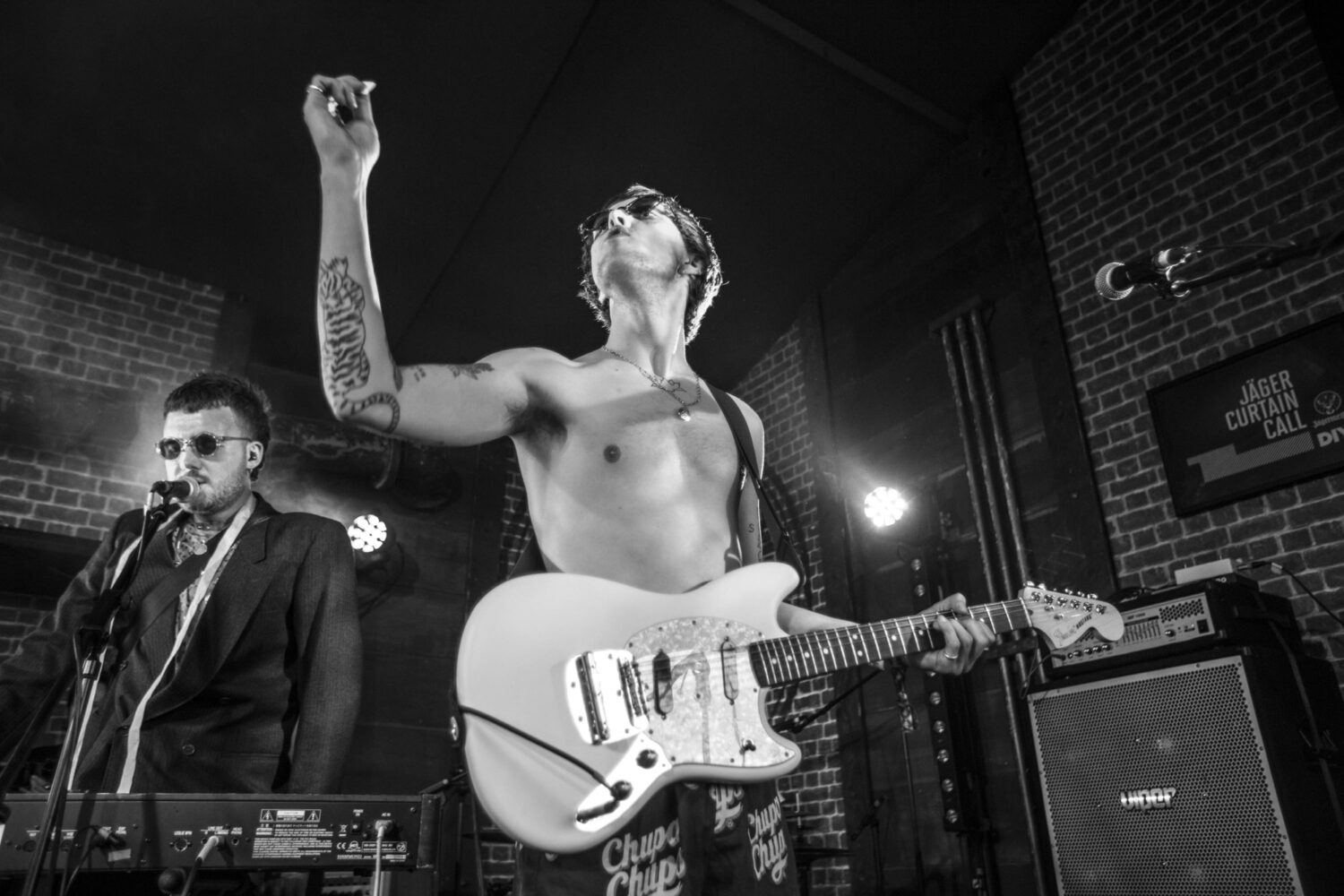 Photo: Emma Swann
They'll be joined by YOWL, GURU and Sports Team (on the decks) at Moth Club on 11th September!
Four years ago, we met up with the gang at Jägermeister to launch Jäger Curtain Call, a project designed to lend a hand to bands at an undeniably important point in their careers, and next week we're kicking off our Jäger Curtain Call shows with Lady Bird at Moth Club, before we head up to Liverpool with Zuzu and Bristol with Heavy Lungs.

With less than a week to go until Lady Bird bring the party to Moth Club, which will see them joined by YOWL and GURU before Sports Team hop on the decks for a DJ set, we've got a special surprise for ya to get you even more pumped for the event.
Heading out to the trio's "spiritual home" of Tunbridge Wells Forum, the lads let us into the studio to grab a clip of them recording new track 'Shagtallytastic', which they describe as "a little social commentary on the ins and outs of life".
With the officially set to drop tomorrow, check out the exclusive vid of them in the studio recording it below, and grab a ticket to next week's show here or here!