Album Review
Poppy - I Disagree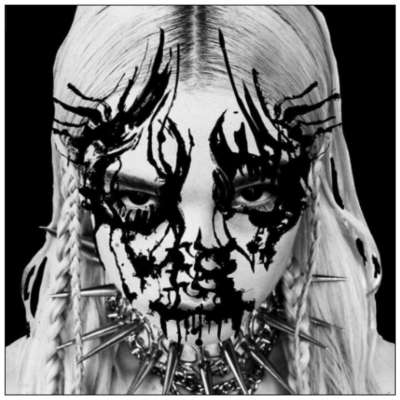 Pop's new princess of darkness.
Label: Sumerian
Released: 10th January 2020
A "disturbing internet meme". A candyfloss-eating YouTuber who claimed to be a robot. A character whose premise, it transpired, was largely cribbed by Svengali-type figure Titanic Sinclair from a past collaborator. Chances are, you'd heard of Poppy before you heard Poppy. And while the singer's previous albums - 2017 debut 'Poppy.Computer' and the following year's 'Am I A Girl?' - didn't exactly fly under the radar, the latter featuring both then-label boss Diplo and a guest spot from Grimes, 'I Disagree' has her stepping irl and away from the computer with mind-bending results. With its saccharine pop moments sliced through by searing metal riffs, 'I Disagree' is like Sleigh Bells taken to extremes. This is most obvious on 'BLOODMONEY', as Poppy shouts, part playground rhyme, part mantra: "Keep telling yourself that you've been playing nice / Then go beg for forgiveness from Jesus the Christ". 'Anything Like Me' high-fives Marilyn Manson's 'Beautiful People' just as Billie Eilish's 'Bury A Friend' did last year, and includes a barely-veiled reference to Mars Argo's lawsuit ("You'll never be anything like me / you shouldn't be anything like me"), while 'Sit / Stay' has the star calling out the industry at large ("Godspeed to the radio star / stop the beat when they take it too far"). 'Sick of the Sun' is the outlier here, a largely-forgettable pure pop number that fades into medley closer 'Don't Go Outside'. Whether viewed as empowered statement from a newly-free artist, or simply as a great record from pop's new princess of darkness, 'I Disagree' is in fact, extremely agreeable indeed.
More like this