Watch
Rina Sawayama shares electrifying new video for 'Comme Des Garçons'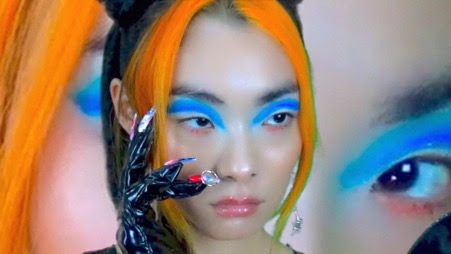 Our March 2020 cover star has shared a new clip for the 'SAWAYAMA' cut.
Fresh from being announced as DIY's March cover star, Rina Sawayama has revealed her new video for 'Comme Des Garçons (Like The Boys)'
The slick, 90s-inspired clip - which comes directed by Eddie Whelan and creatively directed by Ben Ditto - sees Rina absolutely boss-ing it, channelling a sense of masculine confidence and revelling in a surreal, mind-bending world of bright colours and fashion iconography.
Speaking about the inspiration behind the video, Rina has said: "Male confidence can quite often be a performance - in the media, in the workplace, in movies, in music and that's what I wanted to explore with this video with Eddie and Ben. We are entering a secret and surreal lab where this masculine figure is being scanned and studied, then going on this wild journey through different versions of myself. We wanted to make a music video that's got humour, movement and is essentially a fashion film that combined the visual worlds of Hype Williams, Hiroyuki Nakano, and Boris Vallejo."
The track gets taken from her forthcoming debut album 'SAWAYAMA', which is set to land on 17th April via Dirty Hit.
Watch the video for 'Comme Des Garçons' below.
And don't forget - you can pre-order our March 2020 issue with Rina on the cover right now.