Album Review
Nadine Shah - Kitchen Sink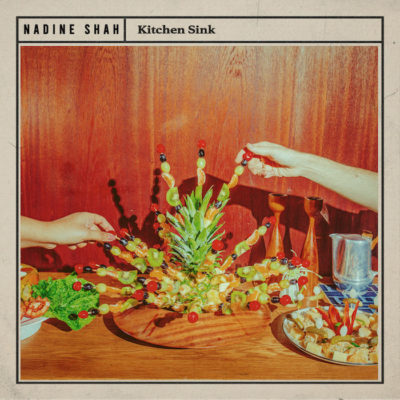 Both playful and powerful in its delivery.
Label: Infectious
Released: 26th June 2020
Nadine Shah has never been one afraid to make a point with her music. From delving into mental health with debut 'Love Your Dum and Mad' through to 2017's incendiary 'Holiday Destination', which saw her shine a stark spotlight on the mistreatment of immigrants and the recent refugee crisis, she's undoubtedly a vital voice. But she's also not one to take herself too seriously; that duality is one of the joys of 'Kitchen Sink'. A record which delves into the female experience from all angles - whether that be through the clock-ticking myth that looms large in 'Trad' or the toxic relationship that 'Buckfast' swirls around - it provides moments of poignancy while delivered with a sense of tongue-in-cheek flare. "I am aware of the passing of time," she offers up in the chorus of 'Dillydally' - echoing what just about every woman around the age of 30 has wanted to scream - annunciating the phrase and owning it fully, almost audibly rolling her eyes in the process. Both playful and powerful in its delivery, 'Kitchen Sink' may be built around the challenges so many of us still face - and are angered by - on a near-daily basis, but it also offers a bit of light and - most importantly - liberating relief.

Get your copy of the latest issue
More like this