Introducing
Get To Know… Courting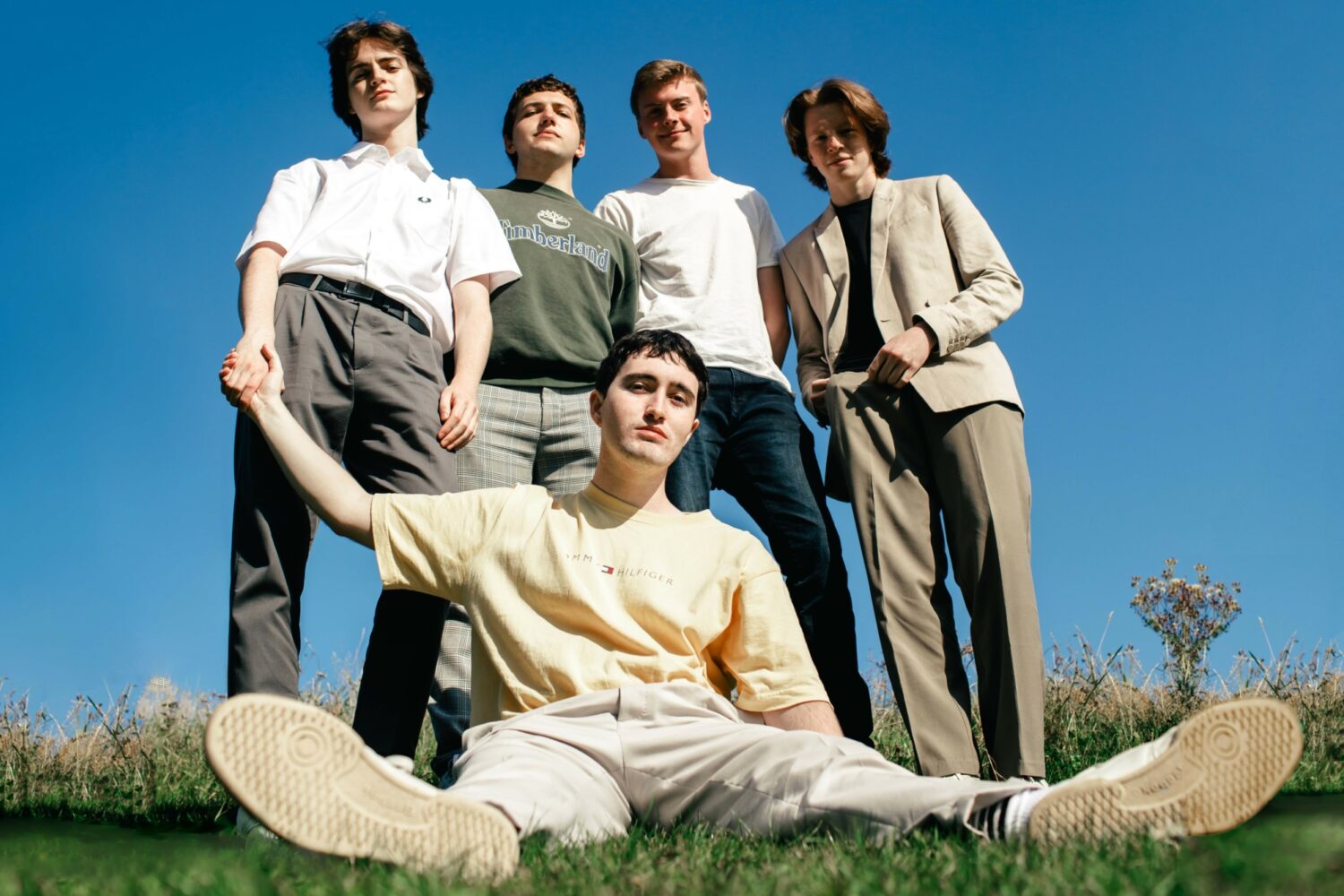 Photo: Marieke Macklon
Unveiling the first taste of their debut EP 'Grand National', meet the Liverpool indie quartet.
Hello and welcome to DIY's introducing feature, Get To Know… getting you a little bit closer to the buzziest new acts that have been catching our eye as of late, and working out what makes them tick.
Recently we've met Bristol-based jazzy newbies Waldo's Gift, indie-pop newcomer Devon, Amsterdam-based collective Personal Trainer, rising South London rapper Theodor Black, and now we're introducing you to Liverpool-based indie newbies Courting.
Made up of pals Sean Murphy-O'Neill, Sean Thomas, Michael Downes and Sam Brennan, the group combine razor-sharp lyricism with insanely catchy melodies to create instantly infectious tracks that you won't be able to get out of your head.
Sharing one of those exact tracks 'Popshop' this week, the undisputed banger is the first taste of their debut EP 'Grand National' which is set to arrive next year via Nice Swan Records.
"​'Popshop' is about the music industry, the idea of selling out and consumerism," Sean Murphy-O'Neill explains. "The name is derived from Keith Haring's store of the same name, and the idea that it is positive for your art to be consumed by a larger audience rather than only seen as something for upper class art collectors or something to buy for its future resale value. We're also poking fun at bands writing the same song over and over again, and wishing that we could sell our bathwater like Belle Delphine."
Set to be the next big thing, we sent Sean over some qs to find out a lil bit more about them…
Describe your music to us in the form of a Tinder bio.
Hot singles, full length soon, DTF.
What's your earliest musical memory?
I don't think my love of music was formative, I was very keen on dubstep when I was 13 and I'd like to think that comes through in our music.
Who were some artists that inspired you when you were just starting out (and why)?
We were 16 and we loved Parquet Courts, IDLES, and all that good stuff - I think it was important to us that we were similarly immediate. We didn't want to waste time as a Catfish & The Bottlemen tribute act like a lot of new bands seem to do
You're from Liverpool! What do you think of the music scene there at the moment?
Everyone is so easy going, there's no hard feelings between any of the bands here and I love that. We're all going in different directions but we're all very supportive of each other.
Are there any other artists breaking through at the same time that you take inspiration from?
Home Counties, Yard Act, The Lounge Society, Black Country, New Road, Jockstrap, Lazarus Kane, PVA, Blanketman, Do Nothing, Buzzard x3, Sprints, Malady, Hallan, Panic Shack, Loose Articles, TV Priest, Talk Show, Legss, Ethan P. Flynn, & Duran Duran.
Who would be your dream collaborator?
Would love to work with Damon Albarn or on that note William Orbit. Jarvis Cocker would be fantastic. Duran Duran perhaps.
Musically or otherwise, what are you most looking forward to this year?
I think the end of this year will be a bit boring so fast forwarding to next year - Very excited to release 'Grand National' (shameless), very excited to get back to playing shows to new people who I will inevitably confuse, very excited to be able to stand up in a club or restaurant again
If people could take away one thing from your music, what would it be?
If we're talking about people in general, don't take us too seriously. If it's Michael & Emily Eavis we're ready for the headline set if you are.