The DIY List 2017: don't call it a comeback
All this week, we're travelling through our favourite moments of the year that's been 2017 - to start, we revisit some of the year's best comebacks.
It's bloody Christmas time again. A time, we agree, for unholy amounts of mince pies and wine, and more repeats of Love Actually than you can shake a red and white sugary stick at, but it's also a time to reflect on the musical year that has been 2017.
From Oh My God debut albums making new British bands massive, to the year's most anticipated returns being everything we wanted and more, to incredible acts of defiance against hatred, and, as always, healthy servings of bands doing things that simply made us say: 'Errr, Say That Again Mate?'.
There's been some pretty amazing moments this year. So many, in fact, that we've collated a hundred of them. We're going to be sharing them across this week, highlighting some of our favourite festival moments, absolute bangers of singles, political moments that gave us hope, legends of the year and more, before ending up with our ten Big Ones of 2017: the bands and acts that made us laugh, cry, smile and dance the most this year.
Follow everything in The DIY List 2017 here.
To start, then, we've collated some of our favourite comebacks of the year. Be it a group of heavyweights returning from a (dreaded) 'indefinite hiatus', young British whippersnappers coming back with an absolute stormer of a second album, or old heads feeling revitalised and proving themselves more relevant than ever as they return with new albums, these are the comebacks that have shocked and satisfied us the most in 2017.
LCD Soundsystem's brilliant return cemented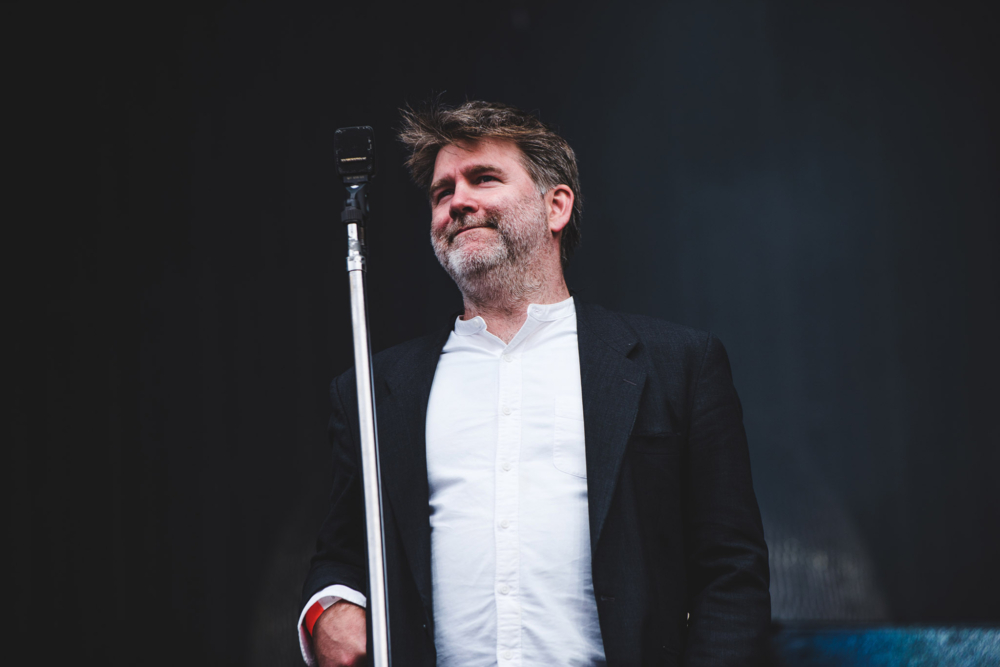 LCD Soundsystem's return was cemented, and in a more brilliant way than we ever thought possible.
Photo: Ryan Johnston / DIY

LCD Soundsystem's unexpected but ultimately brilliant return last year - after five years away - was a timely reminder that they're one of the most special live bands we have. Their closing set at a horribly muddy, Brexit-sodden Glastonbury was the stab of hope everyone at Worthy Farm needed for their drive home and sets at Coachella, Primavera and beyond were absolute triumphs.
The promise of new material from James Murphy was always the most tantalising prospect from LCD Soundsystem mk. 2 though, and 2017 more than delivered. Comeback singles 'Call The Police' and 'American Dream' showcased both sides of the band's capabilities perfectly; the former is an anthemic, driving cut that recalls the band's calling card 'All My Friends', while the latter is a contemplative, suitably sarcastic left turn.
Followed up on 'American Dream' by the creepy, foreboding 'How Do You Sleep?', the strutting 'Tonite' and beyond, not to mention two year-defining shows at London's Alexandra Palace, LCD Soundsystem's return was cemented, and in a more brilliant way than we ever thought possible. Will Richards
Royal Blood are A Big Deal now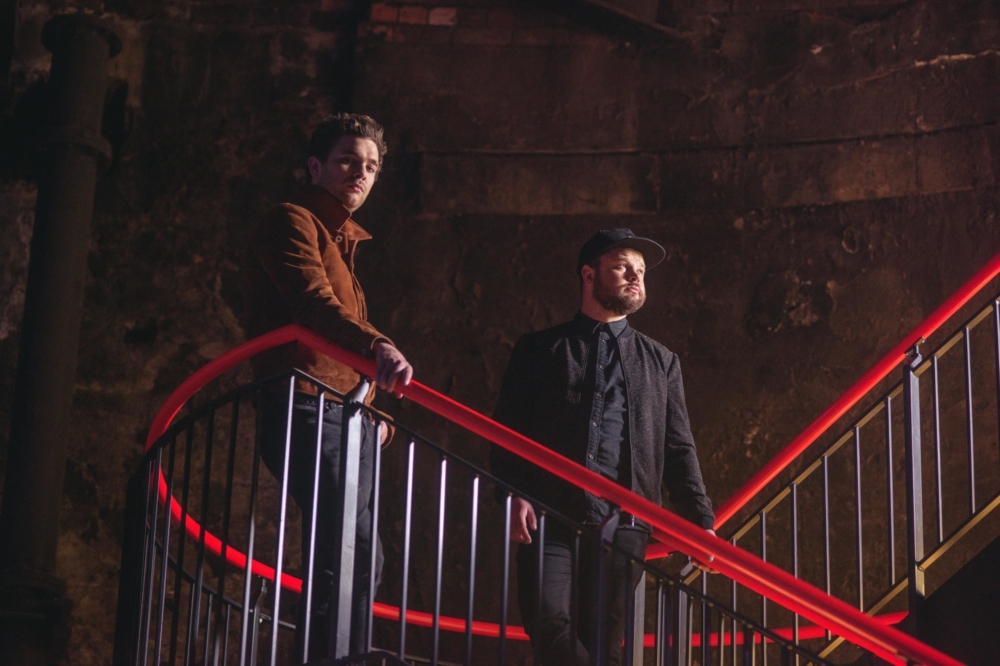 Royal Blood cemented themselves as a band here for the long haul.
Photo: Mike Massaro / DIY

When Mike Kerr and Ben Thatcher first riffed their way into the nation's hearts with a sledgehammer debut album and a handy little bit of patronage from a certain bunch of northern Monkeys, it was with the kind of rapid ascent and quick-fire superstardom that usually prefaces an equally speedy fall. Few, after all, manage to maintain the hype on album two.
2017, however, was the year that the Brighton duo showed they weren't going anywhere, apart from even higher, second time around. Landing back in with 'How Did We Get So Dark?' the pair scored their second Number One, popped into the Pyramid Stage for a hefty late afternoon set and spent the winter touring the arenas of the country (including a sold out, three night stop off at Ally Pally to 30,000 people, as you do). At a career point where so many often fall, Royal Blood cemented themselves as a band here for the long haul: here's to LP3. Lisa Wright
Read: The DIY cover feature with Royal Blood from June 2017.

Haim had 'Something To Tell You'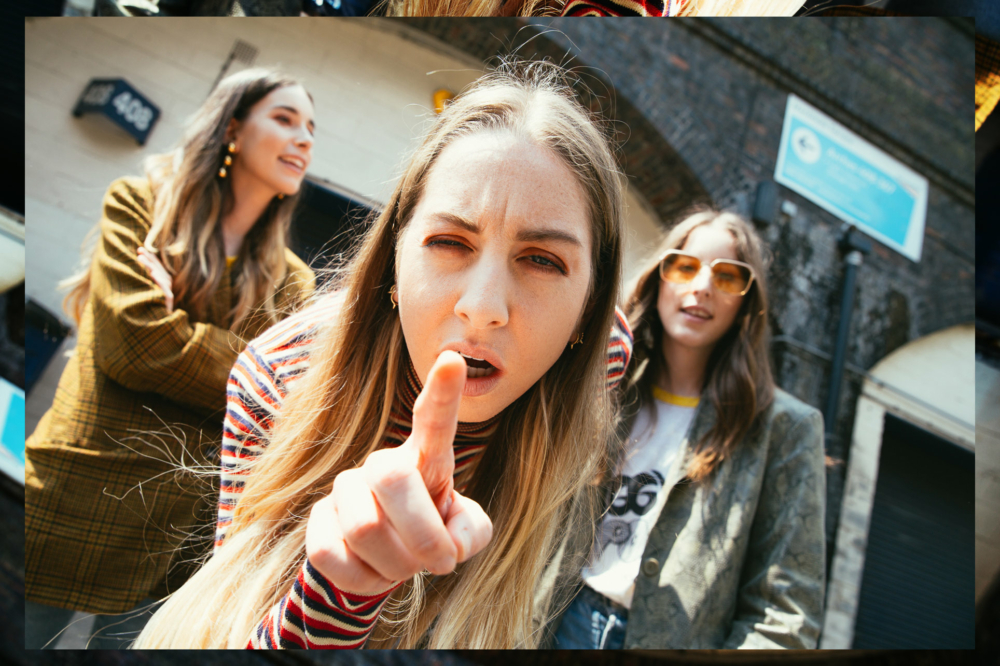 It's been a total joy to have the sisters Haim back this year.
Photo: Phil Smithies / DIY

Haim's comeback was maybe the most anticipated of the whole year. Teasing their return with huge billboards across the planet, it seemed like it was going to be a huge one but when Alana, Este and Danielle finally did return, it was an understated comeback, releasing a live version of sombre new album track 'Right Now'. The shuffling banger we'd been waiting for did come though, in the form of the huge 'Want You Back', and there were plenty more where that came from on second album 'Something To Tell You', released in July.
"We started playing live as kids," Alana told us during our July cover feature with the band, "and that's the part of being in a band that's so much fun; you get to run around and play music. It's a dream. Before 'Days Are Gone' I had never really been outside the US!" she adds. "It was a culture shock, like, woah, I'm in places I learned about at…" "Places you see in books!" Este picks up, finishing the sentence. "Talk about a rollercoaster ride. That's the theme of this interview, a fucking crazy rollercoaster ride!" Alana resumes. "Coming back, we had all those experiences to write about, and to draw from. Really, I think that's how the record got created," she says, "because we were lucky enough to tour for so long. That's all we ever wanted, growing up."
Taking 'Something To Tell You' to small London warm-up shows, Glastonbury, Reading and beyond, it's been a total joy to have the sisters Haim back this year. Will Richards
The Cribs: still punk as fuck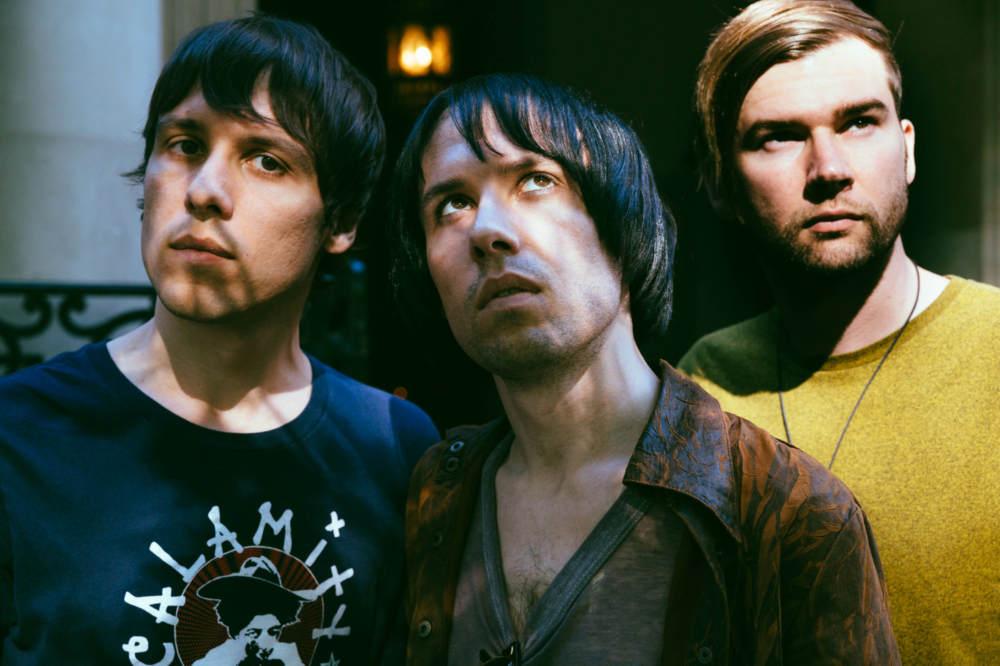 Buried even deeper into the hearts of their loyal devotees than ever.
Photo: Phil Smithies / DIY

If one dog year is equal to seven human years, then one band year is probably equivalent to a solid six. Make it past a decade as a unit and you're the old boys of the music world – established fixtures, settled in their tracks and normally unlikely to cause too much of a stir.
Unless you're The Cribs, that is. And then, on your seventh album in your 15th year, you'll throw caution to the wind and make a raw punk record, recorded in a week and released a mere fortnight after its announcement. Oh yeah, and you'll call it '24/7 Rock Star Shit'. Natch.
Proving that they're still the wildcards of their peers who revel in going their own sweet way, the brothers Jarman pulled an unexpected move this summer and watched it work seamlessly, giving the band their joint highest chart placing to date and burying them even deeper into the hearts of their loyal devotees than ever. Add to that a celebratory 10 year anniversary tour for 'Men's Needs, Women's Needs, Whatever' and third Cribsmas jaunt and you've got a vintage year for Wakefield's finest. (Lisa Wright)
Metronomy go live once again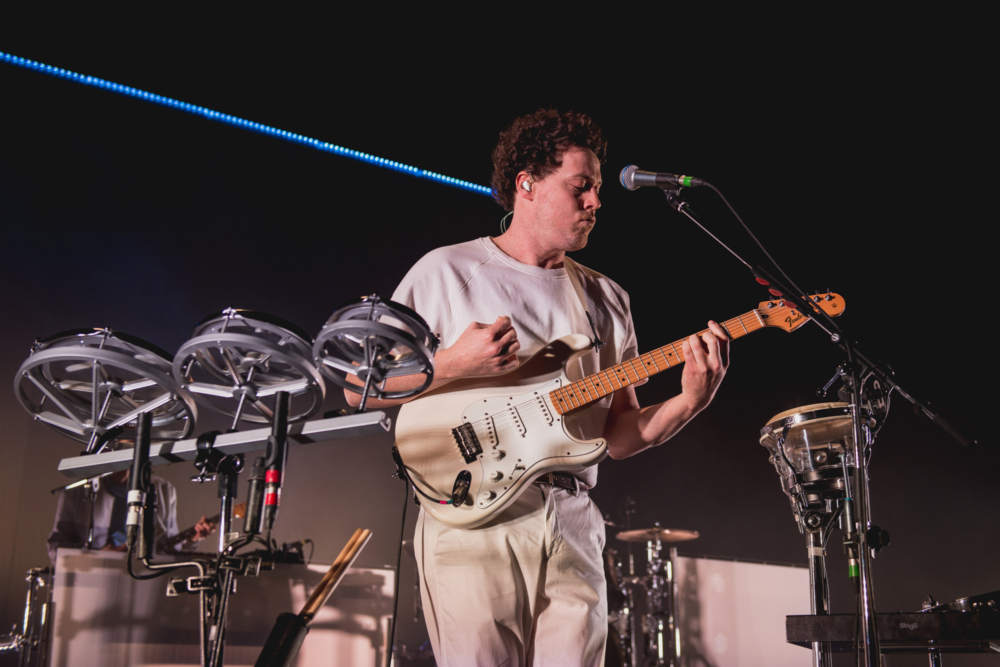 This summer was a fantastic reminder of what a joy Metronomy are to see live.
Photo: Robin Pope / DIY

Metronomy's fifth album 'Summer '08' was a festival-ready throwback to the origins of Joe Mount's band down on the English Riviera, so it was a shame when the producer announced he wouldn't be playing it live. "[It's] not as easy as I thought it would be," Mount told us back in May of 2016. "I thought, 'This isn't the worst thing in the world, is it?' Just not touring for a little while. What if the label had a band who suddenly lost their arms and couldn't physically tour? Maybe I underestimated just how hard it is for record labels in this day and age. They need all the help they can get, because people don't really buy albums anymore. It's tricky. But they've actually been really supportive. Although I partly convinced them by extending the record deal a little bit. I didn't have to give them another option on a record, but I wanted to make it more comfortable for them. It sweetens the deal, I suppose."
The itch to play live again clearly came back for Mount though and the band came back together for a series of 2017 shows and festivals. As expected, the band's Brixton Academy show in May was absolutely joyous.
"A temporary break from touring was never likely to last too long with the new arsenal that 'Summer 08' provides – tracks that always felt made for the live arena," we wrote at the time. "They're tonight's starting point, with 'Back Together', 'Miami Logic' and 'Old Skool' serving as a back-to-back introductory course to proceedings, before 'The Bay' really ignites Brixton Academy. With each track blending in to the next, Metronomy are in full flow from the get-go, crystallising their party-starting credentials in a blistering opening."
Followed up by a blistering Glastonbury set, this summer was a fantastic reminder of what a joy Metronomy are to see live. No more live hiatus' please, Joe. Will Richards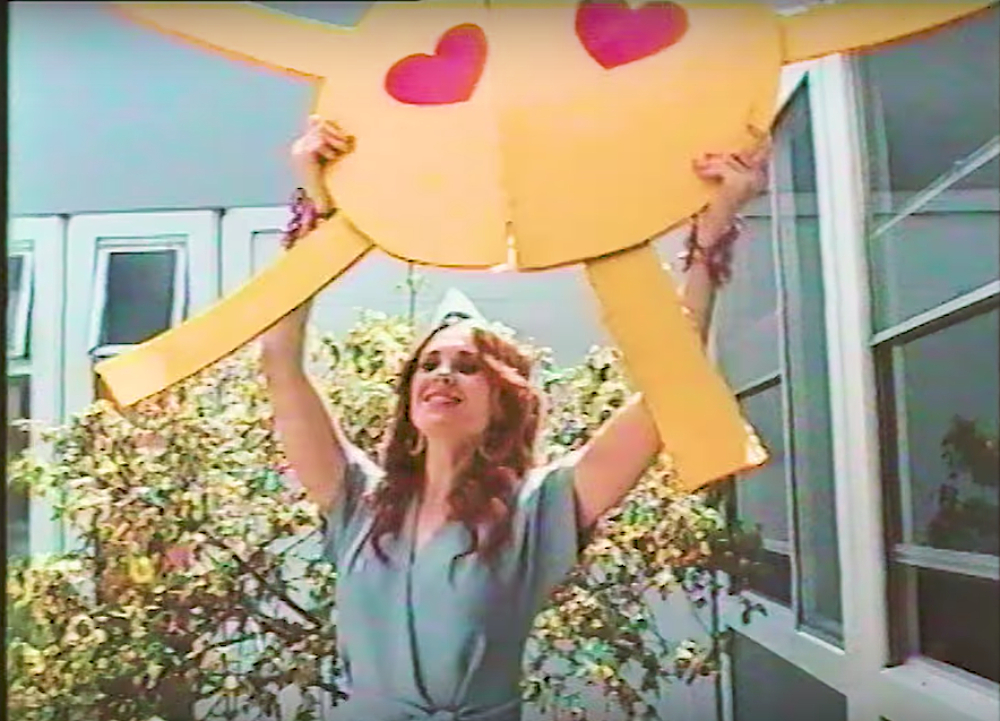 Testament to the power of tenacity and perseverance.
Kate Nash would be the first to say that Kate Nash has had some ups and downs over the past few years (check out our recent chat with the singer if you don't believe us). Having racked up a massive amount of success back in the mid-00s as a wide-eyed teen singing about mouthwash, her transition to fully grown, feminist adult has been an often turbulent one.
This year, however, the London-born singer had something of a career resurgence, thanks in no small part to her, er… medium sized part in Netflix' women's wrestling series GLOW. Putting Kate on laptop screens throughout the nation, it was a notable high in a year of many: debut 'Made of Bricks' turned 10 and spawned a celebratory anniversary tour, Kate's forthcoming album surpassed its crowdfunding target by a country mile and GLOW is now filming its second season. Testament, then, to the power of tenacity and perseverance. Lisa Wright
Jack Steadman returns as Mr Jukes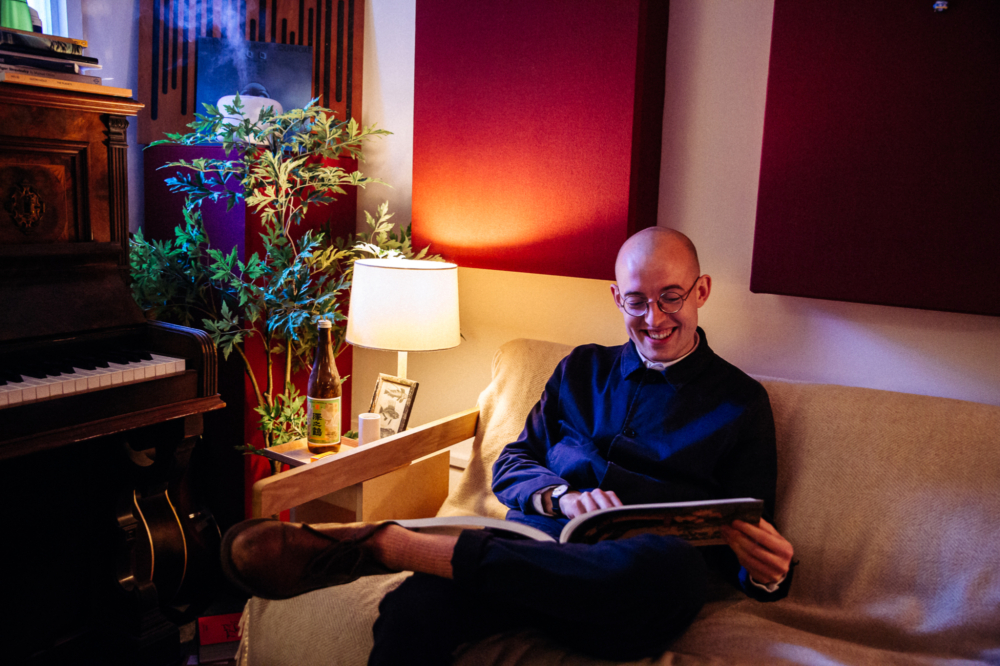 Capable of shooting off in whatever direction he fancies.
Photo: Phil Smithies / DIY

After Bombay Bicycle Club released their fourth album 'So Long, See You Tomorrow', Jack Steadman admits that no-one was really looking forward to making a fifth. Even though Jack knows that "there'll be a time when [they] really do want to make another album", as he said in an interview with DIY in July, the time was also right to stretch into new territory, to start afresh.
So in March, Jack re-emerged under the moniker Mr Jukes. As he commented, "'Jack Steadman' is very much the singer of Bombay Bicycle Club, whereas I wanted to get out of my shell a bit". And boy did he get out of his shell. His first single, 'Angels/ Your Love', introduced the world to a different side of Jack's music. A free-flowing odyssey that was heavy on saxophone and R&B vibes, it was strikingly different to Bombay's output. For Jack though, it was simply a distillation of the music that had been closest to him. "Maybe it's boring, but there's no discovery here. [This music] has been in my heart for a decade", he explained.
The following album, 'God First', was a patchwork of jazz, world music, sampling and more, featuring vocals from the likes of Lianne La Havas and soul legend Charles Bradley among others. He crafted his treasure trove of influences into a single collection. With it, he rose from the ashes of Bombay to emerge re-energised and capable of shooting off in whatever direction he fancies. Eugenie Johnson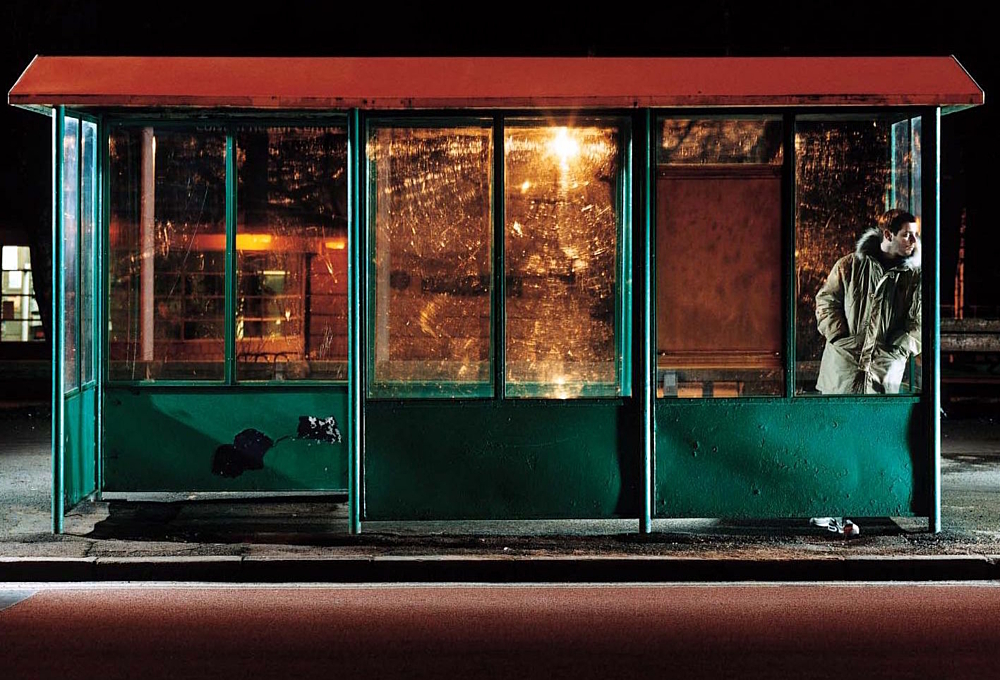 Revisiting it all sounds like a lot of fun indeed.
Set aside all that usual rubbish about reunion tours somehow 'cheapening artistic vision' for a second; we predictably lost our shit at DIY HQ when The Streets appeared out of the blue and, no messing about, announced a greatest hits lap around the live circuit! Yeah, we know that Mike Skinner technically bid farewell to the project seven years ago but, honestly, we're overjoyed about his change of heart; least of all because 'Let's Push Things Forward,' 'Fit But You Know It,' and 'Dry Your Eyes' are still absolute jams. "Seriously, it's been long enough," reasoned a straightforward Mike Skinner when he announced the surprise return. "I have been living with music since making The Streets for nearly as long as I made The Streets," he added. Fair enough.
"Everything's all very doom and gloom right now as we all know – so why not revisit an incredibly fun, emotional yet uplifting fable about a silly git who lost his football winnings?" we wrote in our Hall of Fame reappraisal of The Streets' smash hit record 'A Grand Don't Come For Free'. And to be honest, revisiting it all sounds like a lot of fun indeed. El Hunt
Read: The DIY Hall of Fame piece on 'A Grand Don't Come For Free'.

Alvvays' delightful second age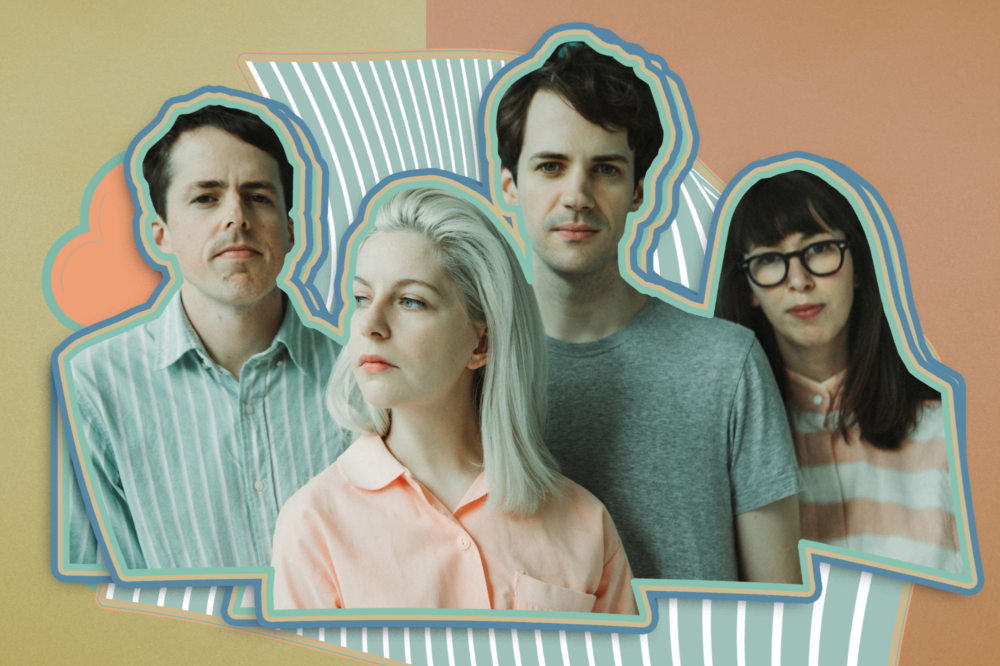 Alvvays have fallen into the arms of thousands across 2017.
Photo: Arden Wray

Alvvays' debut album was - and remains - one of the most catchy records of the past five years, a melodically intelligent bundle of tracks that are as catchy as [insert your preferred STI]. Topping that with second record 'Antisocialites', then, was a mammoth task, but one Alvvays proceeded to make look effortless, with us calling the album "just as unique as that now-classic debut".
'Your Type' and 'Lollipop (Ode To Joe)' possess simply delectable hooks but as with 'Alvvays', they hide a sorrowful heart. "I guess it's the duality of beauty and danger at the same time," the band's Alec O'Hanley commented in a DIY feature from back in September. "That was the juxtaposition when we were growing up. We were beach bums. Molly would jump off the pier for swimming lessons, but we were always taught to fear the rip-tide and the undertow, and that sort of thing. When you're a teenager, that's where you go, to goof off with your friends and sneak off late at night. It's inherently very romantic."
'Antisocialites' was christened on release day with a delightful London show at KOKO, at which its tracks were already greeted like close friends. With a Roundhouse show already set for Spring 2018, Alvvays have fallen into the arms of thousands across 2017. Will Richards
The Horrors return with a spring in their winklepickers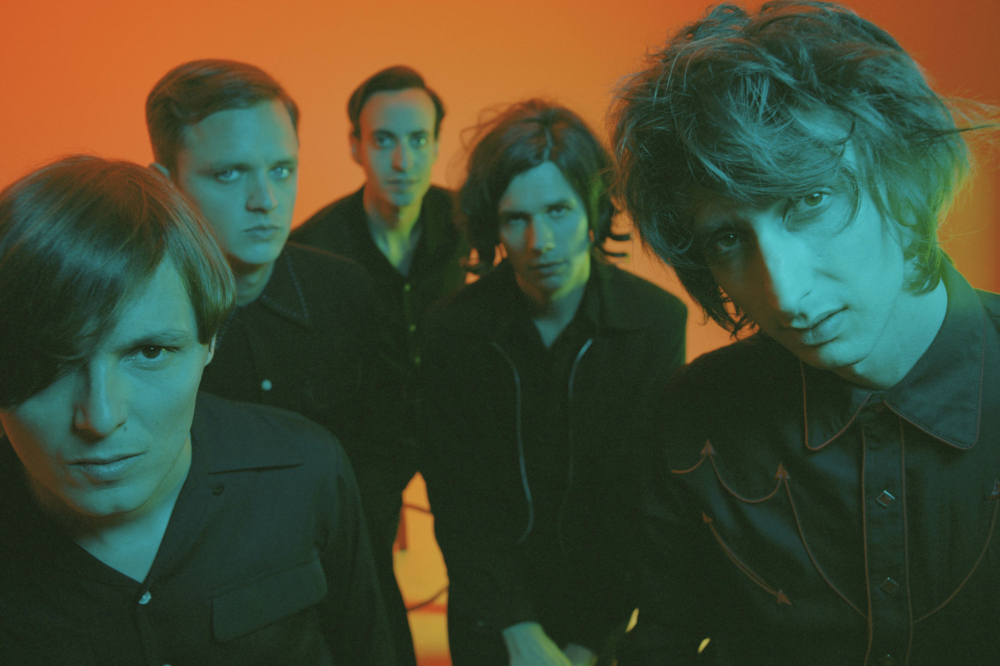 'V' was the band's most accessible, energised output in years and all the better for it.
"I think we just forgot for a little bit what's good about the band," admitted Faris Badwan to DIY earlier this year. Speaking about The Horrors' previous LP 'Luminous' it was a surprisingly honest remark but – you assume – one he was happy to make because now, in 2017, with career reinvigorating album 'V' in tow, this was very much not still the case.

See, while 'Luminous' might have represented a slightly tired version of business as usual for the band, 'V' found them challenging their own norms and coming out revitalised. Ditching their home studio, heading out and employing Paul Epworth on production duties, the record was a document of a band keenly treading new ground – whether in the industrial throb of lead single 'Machine' or the soaring rush of 'Press Enter to Exit', their most pop moment to date.
Throughout DIY's chat, Badwan repeatedly referred to the idea of "having fun" - a concept that would have seemed anathema to the shoegaze musos of old but that was clearly integral to The Horrors of now. And it was infectious, too. 'V' was the band's most accessible, energised output in years and all the better for it. Lisa Wright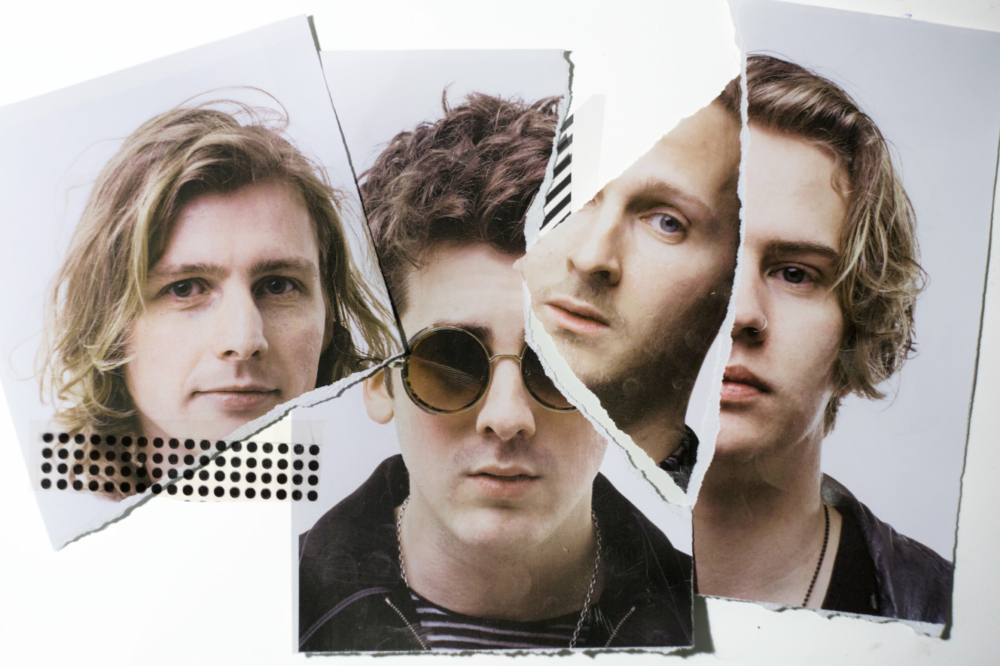 Circa Waves can consider 2017 well and truly smashed.
Photo: Emma Swann / DIY
A second album called 'Different Creatures' gives a good idea about a band trying to change and evolve and Circa Waves certainly appeared as new beasts with their second effort. Helmed by beefy lead single 'Fire That Burns', the skippy indie disco of the band's debut album was replaced with riffs. Riffs upon riffs.
"This year I've said I'm just gonna throw myself in at the deep end and, whatever makes me feel uncomfortable, I'll just do it," vocalist Kieran Shudall told us in our cover feature with the band from earlier this year. "I always say a content musician is finished. If you don't want to be getting bigger and bigger then you stop making good music. I don't know if I'll ever be satisfied, even if we got offered to headline a stage. It's dangerous really. I understand why you see older bands carry on. I suppose that's the human instinct to always want more."
A tiny DIY Presents show at the Sebright Arms- the site of the band's first ever London show - and a series of huge sets at Glastonbury, Reading & Leeds and Bestival later and Circa Waves can consider 2017 well and truly smashed. Will Richards
Laura Marling's revelationary 'Semper Femina'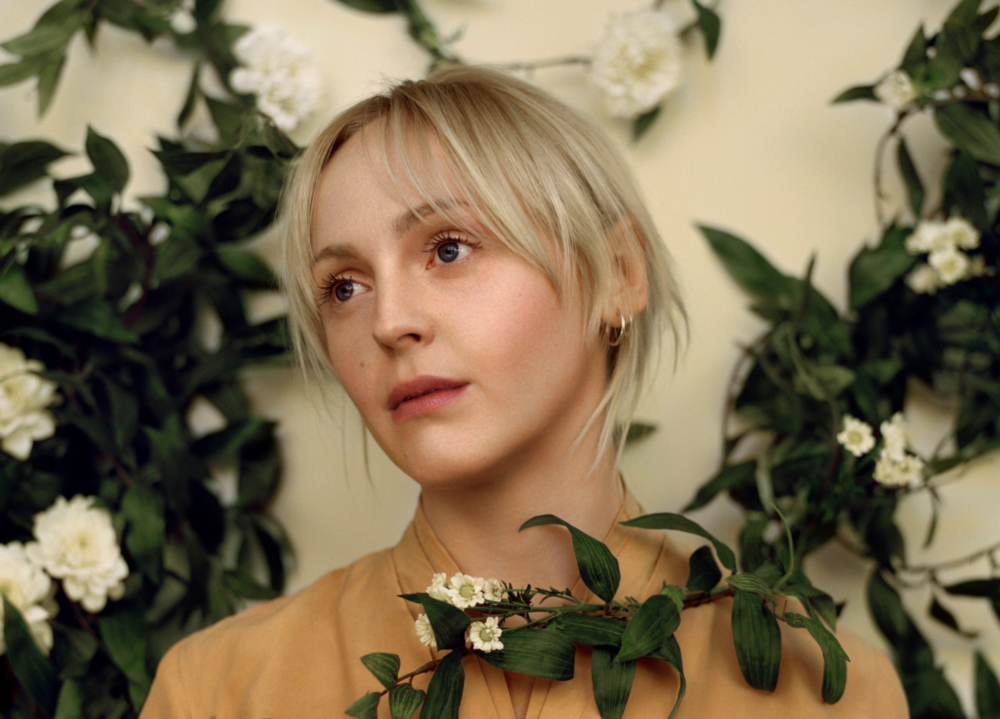 Photo: Hollie Fernando
By now, it's quite apparent that Laura Marling can't really put a foot wrong. With six brilliant albums to her name - two of those being Mercury nominated, and all - she's the kind of rare artist that has grown effortlessly with every evolution. And her latest move, 'Semper Femina', is her most daring, inquisitive and exploratory work yet.
In part, it's an album that responds to being an always-seen woman. Laura dryly referred to the idea of her own uneasy 'public persona' speaking to DIY, and it's true; she's been scrutinised since she first started out in music at the age of sixteen. With that in mind, 'Semper Femina' pulls possibly the craftiest trick in response. It turns the camera around on its listener.
"If 'Short Movie' represented an enlightened, newly-invigorated Laura Marling - breezing down wide L.A. boulevards, electric guitar in tow - 'Semper Femina' is the gloomier, neon-tinged counterpoint," we wrote in our review. "The enduring questions of her finest work crop up again under different guises, as 'Semper Femina' meanders through an ambiguous, shifting narrative, in search of permanence". Instead of dissecting fame, money or celebrity status, it explores something altogether more abstract. The ways that we look at women, the ways that women look at each other and, finally, how this woman - Laura Marling - looks at herself all come under the unflinching wince of 'Semper Femina's microscope, with magical, captivating effect. Lazza Mazza, you've aced it once again. El Hunt

Get your copy of the latest issue